Hundreds of nursing home residents in New York received handmade best wishes for 2021 thanks to the kindness of a 5-year-old girl.
Aryana Chopra, 5, of Vestal, New York, spent her winter vacation making 200 New Year's cards for the residents of a local nursing home.
"I just wanted to cheer them up because they cannot meet their friends and family because of the coronavirus," Aryana told "Good Morning America." "I decorated my cards with writing and colorful drawings."
Aryana's mom, Shachi Chopra, told "GMA" she saw her daughter making cards one day and asked her what she was doing. When Aryana told her she wanted to give the cards to people in a nursing home, Chopra contacted a local nursing home and asked how many people resided there.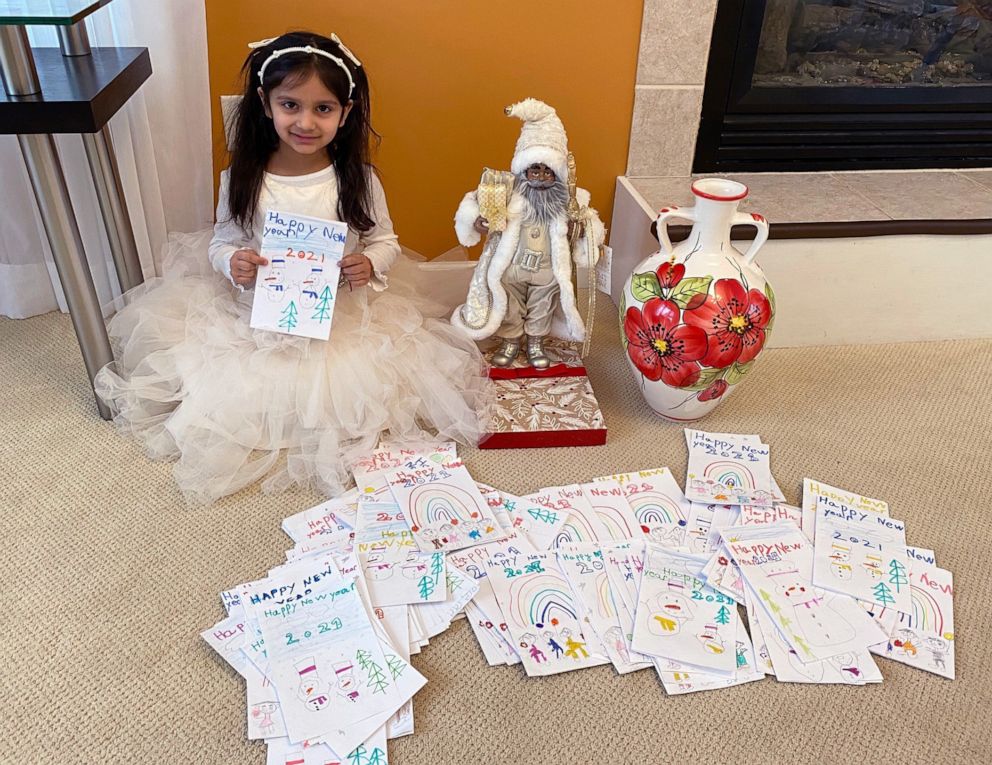 Aryana was not daunted by the number, 200, according to Chopra.
"I asked Aryana, 'Can you make 200 cards,' and she said, 'Oh yes I can,'" Chopra recalled.
Once Aryana starting making the handmade cards she decided she wanted to do more, and used money from her piggy bank to buy the residents a New Year's cake as well as a decorative Santa Claus and a vase, according to Chopra.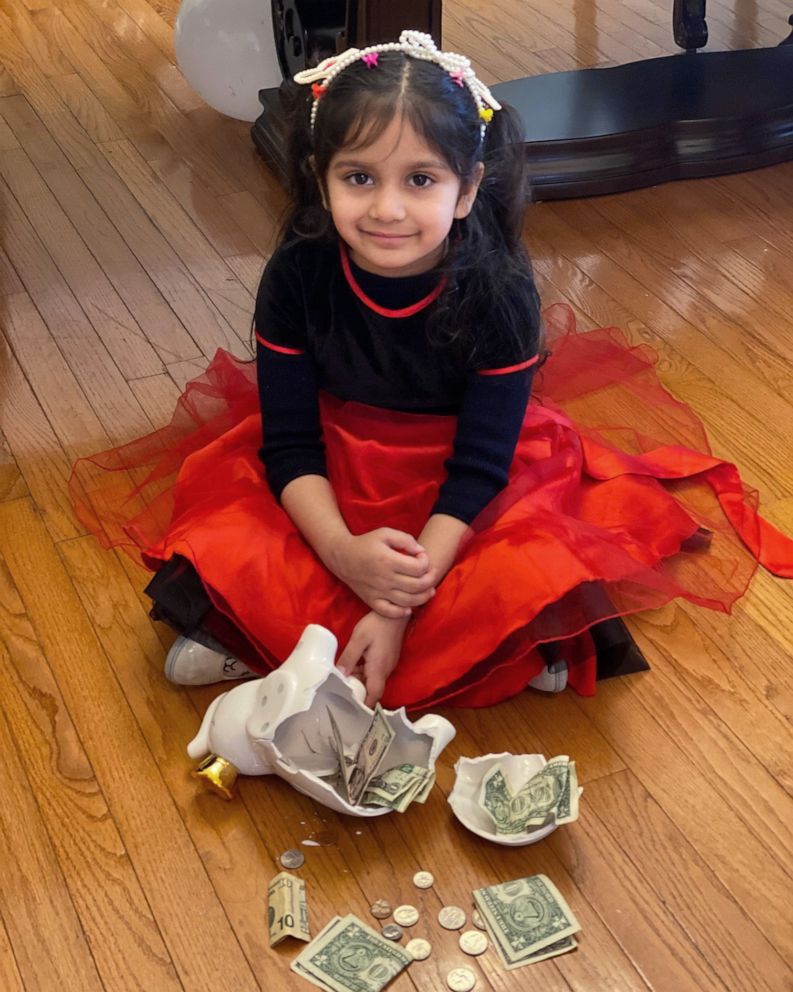 "My heart actually melted," Chopra said of her reaction to Aryana's good deed. "She has such a kind heart and really wants to be generous. I was amazed by her thinking."
Chopra delivered the gifts from Aryana to the nursing home this week, and the family has already received photos from the nursing home of the residents reading the cards, with huge smiles on their faces, according to Chopra.
Aryana said she hopes to keep in touch with the nursing home residents and visit them in person once it is safe to do so.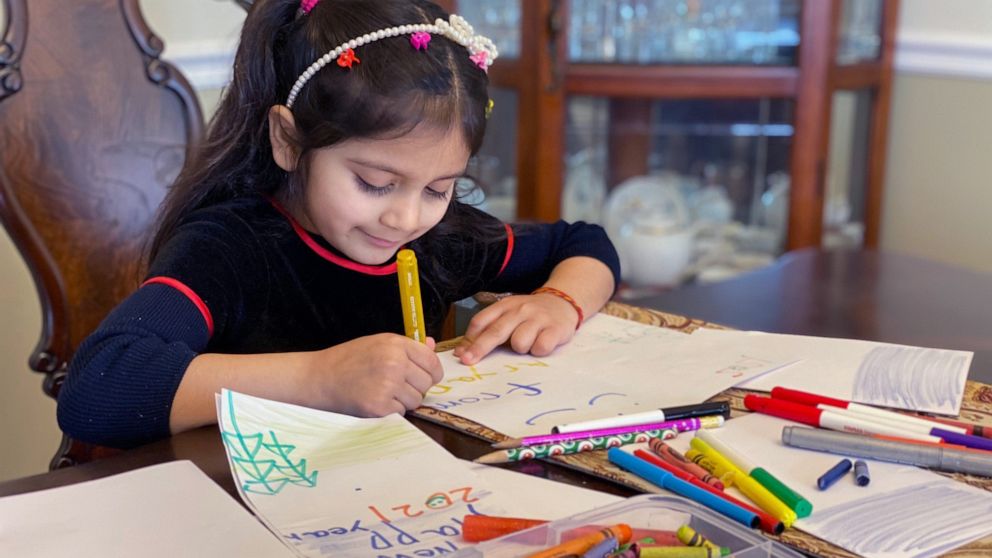 "I want to go meet them in the nursing home and see how they feel after seeing my 200 cards," she said.