Taliban leaders respond to Prince Harry's reported claim in 'Spare' he killed 25 fighters in Afghanistan
Prince Harry reveals new details of war service in memoir
Prince Harry writes in his new memoir "Spare" that he killed 25 Taliban fighters during his second tour of Afghanistan, according to reporting from news outlets that obtained the book ahead of its official Jan. 10 release.
The reported revelation marks the first time that Harry, the Duke of Sussex, has discussed the number of people he says he personally killed during his military service.
Harry, 38, served as a British Army officer for 10 years. Known as Capt. Harry Wales in the Army, he was deployed to Afghanistan twice, from 2007 to 2008 and then again from 2012 to 2013.
According to news reports, Harry writes in his memoir that it was during his second tour of Afghanistan that he flew on missions resulting in the loss of human lives.
He reportedly writes in "Spare" that he thought of the Taliban fighters as "chess pieces" being taken off the board at the time.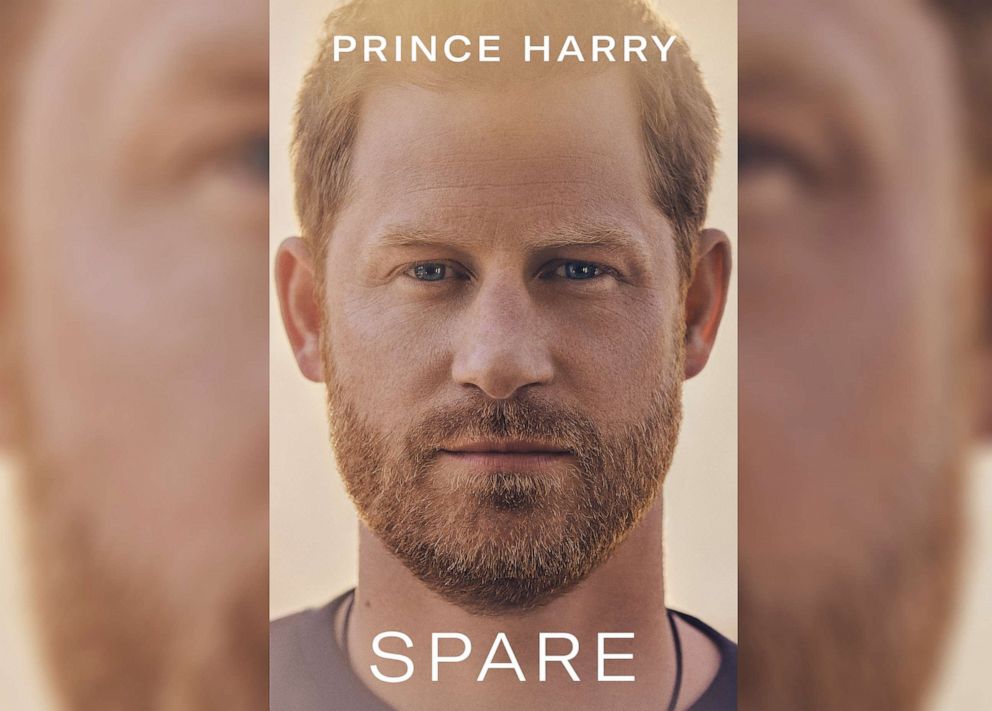 Watch Michael Strahan's interview with Prince Harry on Monday, Jan. 9, at 7 a.m. EST on "Good Morning America" and the special, "Prince Harry: In His Own Words | Michael Strahan Reporting" at 8:30 p.m. EST on ABC News Live.
Harry's reported comments have sparked outcries from senior Taliban officials.
Anas Haqqani, a senior aide and brother of interim Afghan Interior Minister Siraj Haqqani, tweeted that the people Harry claims he killed "were humans."
"The ones you killed were not chess pieces, they were humans; they had families who were waiting for their return," Anas Haqqani wrote. "Among the killers of Afghans, not many have your decency to reveal their conscience and confess to their war crimes. The truth is what you've said; Our innocent people were chess pieces to your soldiers, military and political leaders. Still, you were defeated in that 'game' of white & black 'square.'"
Bilal Karimi, deputy spokesperson for the Taliban government, also issued a reply, noting the country of Afghanistan "will never forget such acts."
"'The recent confession by British prince Harry, who brutally killed 25 of our countrymen during his mission in Afghanistan, shows that such crimes are not limited to Harry but to all those occupying country forces who were in Afghanistan," Karimi said in a tweet. "It is unfortunate that the Western countries consider themselves to be the defender & supporters of human rights, but in practical that's their real manners. Afghanistan as Muslim nation will never forget such acts and will always defend its land'."
Some former members of the British military are also speaking out about Harry's reported revelations in his book.
Former Royal Marine Ben McBean, who lost two limbs in Afghanistan and shared an RAF flight out of the war zone with Harry, tweeted that the prince needs to "shut up."
"Love you #PrinceHarry but you need to shut up!," McBean wrote on Twitter. "Makes you wonder the people he's hanging around with. If it was good people somebody by now would have told him to stop."
Colonel Richard Kemp, a former Army commander in Afghanistan, told the BBC that Harry's comments about his time in Afghanistan were "ill-judged."
"I think he's wrong when he says in his book that insurgents were seen just as being virtually unhuman - subhuman perhaps - just as chess pieces to be knocked over," Kemp said. "That's not the case at all. And it's not the way the British Army trains people as he claims."
Kemp continued, "I think that sort of comment that doesn't reflect reality, is misleading and potentially valuable to those people who wish the British forces and British government harm, so I think it was an error of judgement."
Harry joined the British Army in May 2005 and rose to the rank of Apache helicopter commander before leaving the army in 2015. The British Defense Ministry named Harry the best front-seat pilot, or co-pilot gunner, in February 2012 from his class of more than 20 fellow Apache helicopter pilots.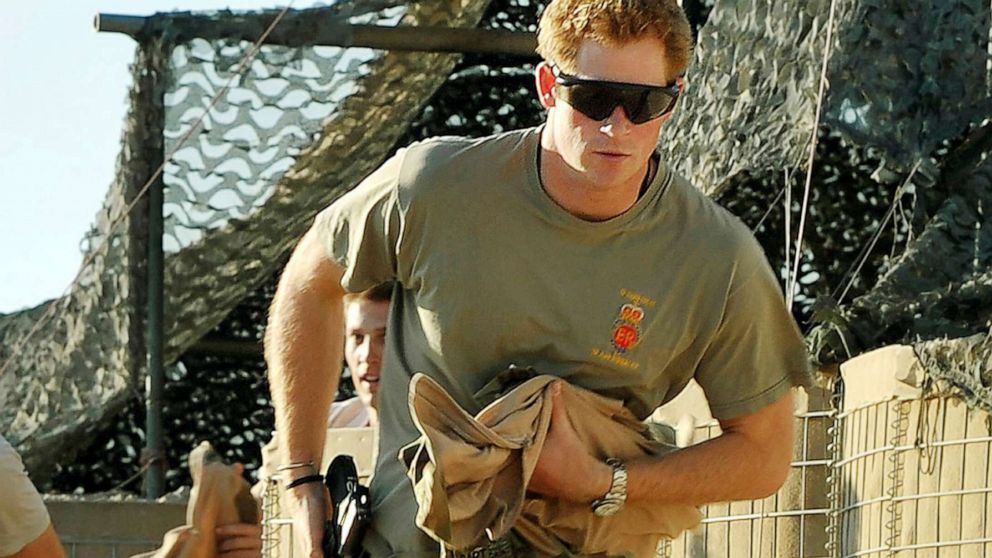 Harry spoke to "Good Morning America" co-anchor Robin Roberts in 2016 about his service, describing it as a chance to prove himself.
"Ten years in the Army was the best escape that I've ever had, an escape from all sorts of intrusion," Harry told Roberts while promoting the Invictus Games, the Paralympic-style sporting event he founded for veterans. "But I also felt as though I was really achieving something. I felt as though I was part of a team."
"All I wanted to do was to prove to other people that I had a certain set of skills," he said. "All it's done over those 10 years is given me this amazing amount of knowledge and experience where I am now perfectly positioned to be [service members'] voice and champion their cause."
Both of Harry's tours in Afghanistan were cut short when his presence there was leaked in the press.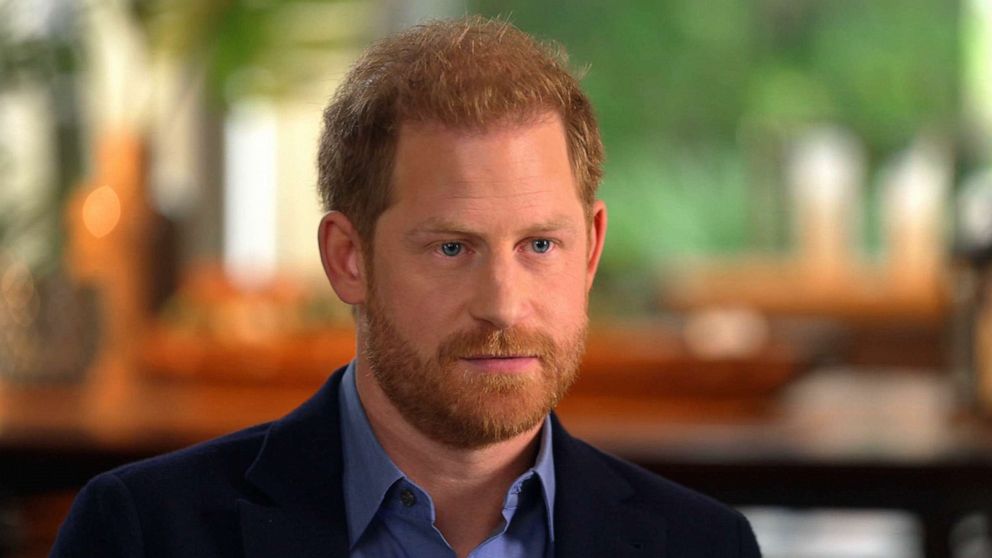 Harry's memoir, "Spare," is said to cover his relationship and tension with the British press, as well as his experience growing up in the royal family, his time in the military, the death of his mother, his decision in 2020 to step down from his role as a senior working royal and his life now as a husband and father.
Harry said previously that the memoir would be a "firsthand account of my life that's accurate and wholly truthful."
Watch Michael Strahan's interview with Prince Harry on Monday, Jan. 9, at 7 a.m. EST on "Good Morning America" and the special, "Prince Harry: In His Own Words | Michael Strahan Reporting" at 8:30 p.m. EST on ABC News Live.
ABC News' Cindy Smith, Zoe Magee and Aleem Agha contributed to this report.