Deals & Steals: Holiday Digital Deals with Tory Johnson
ABC News Photo, Hydra Armotherapy, Wildwood Landing, Luca + Danni, Malibu Skye
Tory Johnson has Deals and Steals under $20 for everyone on your holiday shopping list!
Find huge savings on apparel, accessories, beauty and home when you shop these incredible sales -- perfect for gifting yourself or loved ones this holiday season.
Deals start as low as $1 and are up to 72% off, letting you shop products like playful socks, bath and body products, notebook kits, crossbody bags and more.
Keep reading to find more!
Get more shopGMA! Sign up for our newsletter, and follow on Instagram and TikTok.
Deal details:
1. Use the links provided below on the date(s) listed to receive the savings.
2. All deals are available only while supplies last.
3. Deals cannot be combined with other coupons and offers.
4. Shipping rates indicated are valid in the continental United States only.
NEED HELP? CONTACT TORY: For those who need assistance with a deal, please email Tory Johnson directly at help@gmadeals.com. Tory and her team respond to all viewer emails within an hour during business hours.
By clicking on these shopping links, visitors will leave Goodmorningamerica.com. These e-commerce sites are operated under different terms and privacy policies than Goodmorningamerica.com. ABC will receive a commission for purchases made through these links. Prices may change from the date of publication.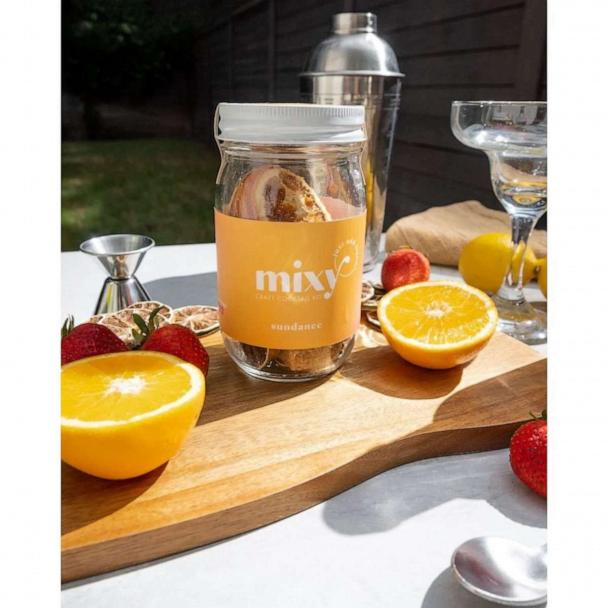 Be the hero of happy hour with Mixy infusion cocktail kits! Simply fill the jar with the alcohol of your choice and let it sit for one to three days. Each kit makes eight single cocktails. Mixy kits must be consumed within 30 days of infusing. If you prefer alcohol-free you can use water, tea or an alcohol alternative to create a fabulous mocktail. Options include Red Wine Sangria, White Wine Sangria, Tejas and Rambler. Shipping is $4.99 or free for orders containing two or more.
Valid: 11/03/2023 to 12/16/2023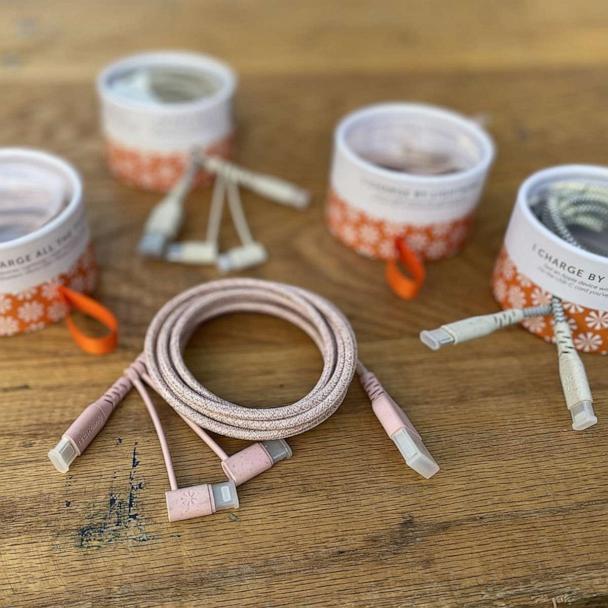 Tech Candy: Techcessories
If they have a phone, then Tech Candy has the perfect gift among this collection of techcessories, from charging solutions to wireless speakers and other gadgets. Tech Candy marries the technology you need with the style often lacking in tech products. This assortment includes the ID Me Charging Cord Set to keep your cords labeled and organized, the Power House Outlet & USB Charging Station, and the Adapt Dat the perfect way to adapt to every charging situation comes in a set of two. Shipping is $5.99 or free over $100.
Valid: 11/03/2023 to 12/16/2023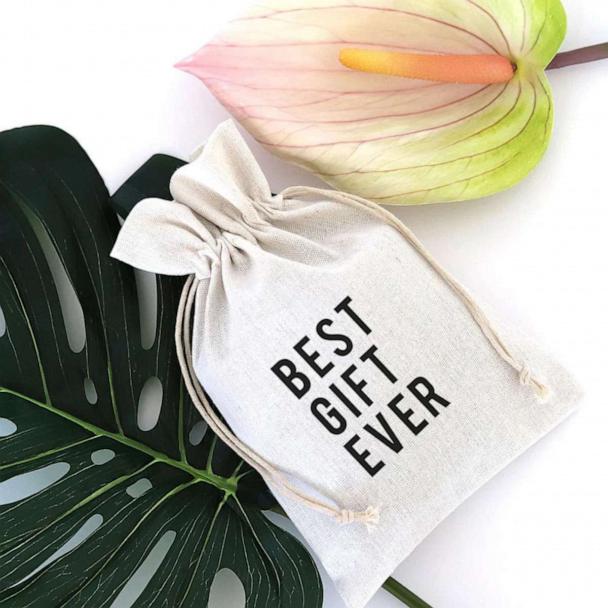 Wildwood Landing: Gift Bags & Wine Bags
Gift laughter and kind words with Wildwood Landing. These beautiful, reusable drawstring bags feature sayings that will make everyone smile and are the perfect gift. Made with soft linen-like cotton, and are machine washable. The sayings are printed with eco-friendly permanent ink that won't crack or peel. Shipping is $4.99 or free shipping $36.
Valid: 11/03/2023 to 12/16/2023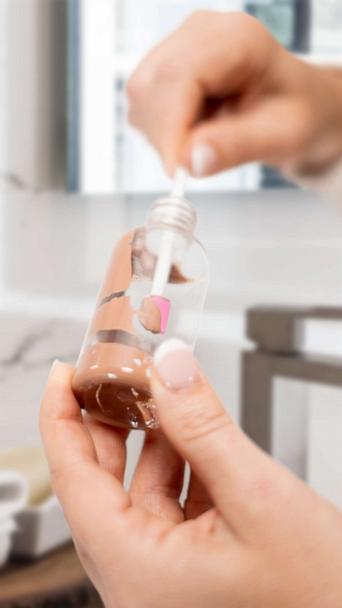 Perhaps the most functional stocking stuff! Save money and extend the life of favorite products by using Spatty to get every last drop. This is also great for mixing, spreading and getting product into hard-to-reach places. Spatty is dishwasher-safe and reusable. Shipping is $3.50.
Valid: 11/03/2023 to 12/16/2023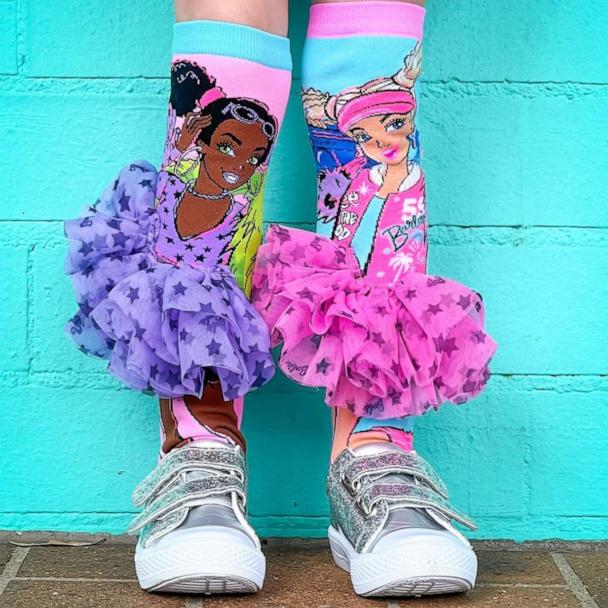 MADMIA is a playful, crazy socks brand that creates colorful socks with the aim of inspiring creativity and self-expression. They encourage anyone to let their creativity run wild and to not be afraid to stand out from the crowd. Choose from a large assortment, which include L.O.L. Surprise! and Barbie. Toddler size fits ages 3 to 5; Kids and Adults fit ages 6 to 99. Shipping is $2.90 or free over $49.
Valid: 11/03/2023 to 12/16/2023
Luca + Danni's handcrafted artisan bracelets are designed to sit on the top of the wrist so you can express the things that matter most to you or your gift recipient. Made in Rhode Island by local artisans, each piece comes with an Essence Card and packaged in a signature gift box. The bracelets feature an easy hook and catch closure, which makes putting them on a breeze. Limit 20 per product. Shipping is $4.99 or free over $40.
Valid: 11/03/2023 to 12/16/2023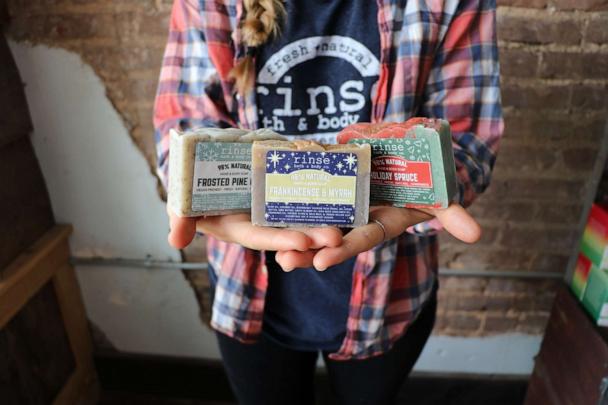 Rinse Bath & Body: Bath & Body Products
Perfect as stocking stuffers, Rinse features natural bath and body products that all skin will love. All of the products are travel-friendly, easy to use and great for an active or busy lifestyle. Made in America, many of Rinse's products feature squalane oil, which is a skin-loving oil derived from the olive, and is great for all skin types and even skin that needs some extra TLC. Choose from a variety of lip balm sets, skin sticks, soaps, body lotions and Body Bliss Oil, which is a light, moisturizing oil that leaves an amazing glow on skin. Shipping is $6.50 or free over $65.
Valid: 11/03/2023 to 12/16/2023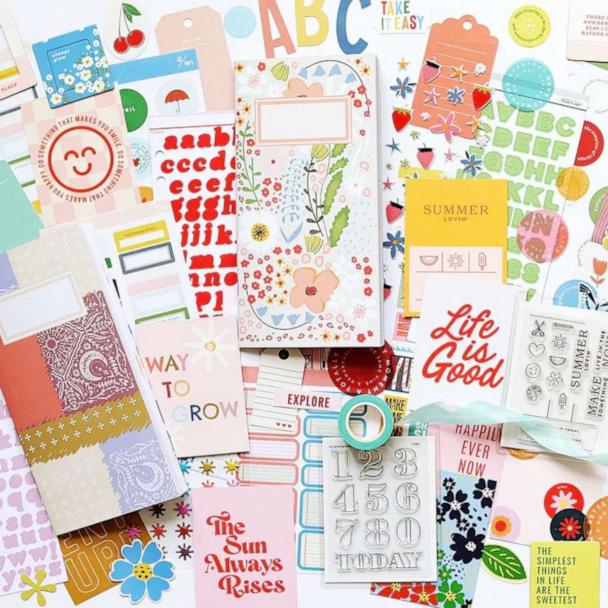 Studio Calico: Notebook Kits & Stickers
For the crafty people on your list, Studio Calico kits have everything needed to create a memory keeping project -- just add photos! The kits are designed to deliver inspiration for turning today's moments into tomorrow's memories. Choose from a large assortment of notebook kits and stickers. Shipping is $1.99.
Valid: 11/03/2023 to 12/16/2023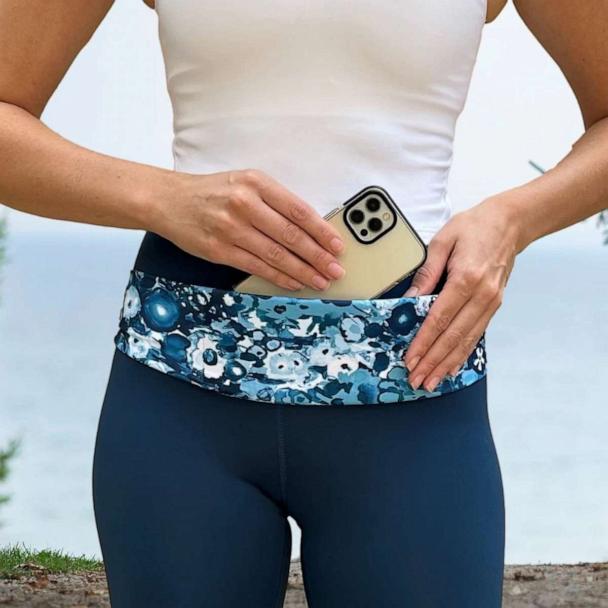 Bandi: Pocketed Belts, Wallets, Wraps & Sun Wraps
Bandi is known as the "modern day fanny pack." This stylish, pocketed belt that's Made in America is great for holding small essentials on-the-go. The sleek design holds items secure without zippers or scratchy fasteners. The Sun Wrap is lightweight, moisture-wicking and breathable, designed to protect the delicate skin of the neck and chest with a UPF sun rating of 50%. Buckle-free Pocketed Wraps are also available, which feature four separate pockets to carry essentials. Limit six per order. Shipping is $3.95 or free over $60.
Valid: 11/03/2023 to 12/16/2023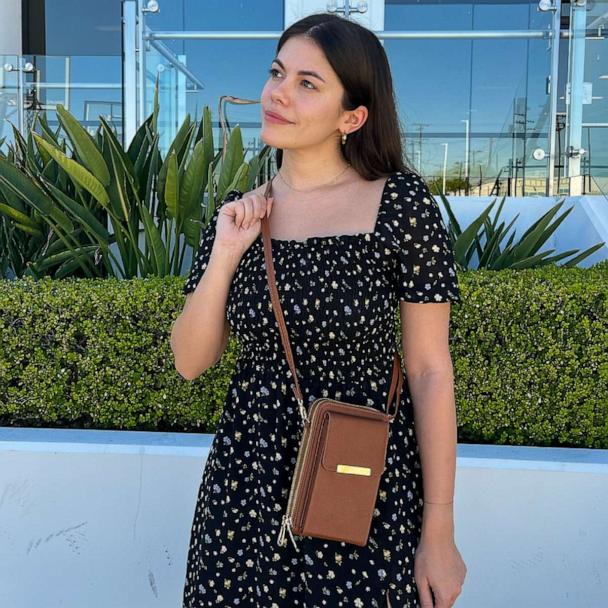 Malibu Skye: Crossbody Bags & Wallets
Malibu Skye offers a fresh take on stylish eco-friendly handbags for those who want both fashion and function. Each crossbody style comes with a detachable strap. The Brianna crossbody is super functional with three zippered compartments including a wallet with standard credit card slots. While the Jacky features a front pocket with a stylish snap. The Leila multi compartment wallet crossbody comes with a front slip pocket and back zipper pocket for extra storage. Choose from a variety of colors. Free shipping!
Valid: 11/03/2023 to 12/16/2023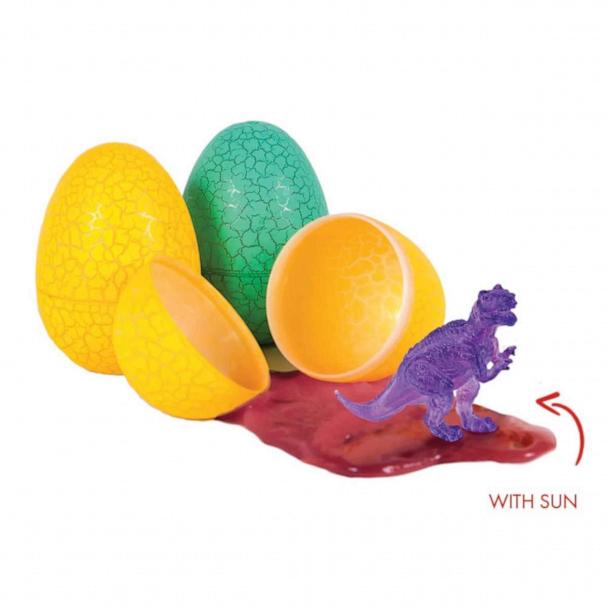 Del Sol: Press-On Nails, Nail Polishes, Hair Accessories, and Sol Putty
Del Sol is a fun-in-the-sun company that offers accessories that change color in the sun. Their proprietary Spectrachrome technology, formerly explored by NASA for its space program, is what makes Del Sol products change color with sunlight. Choose from a variety of options including vibrant Press-On Nails, polishes, Sol Putty, and hair accessories. Shipping is $4.99 or free over $50.
Valid: 11/03/2023 to 12/16/2023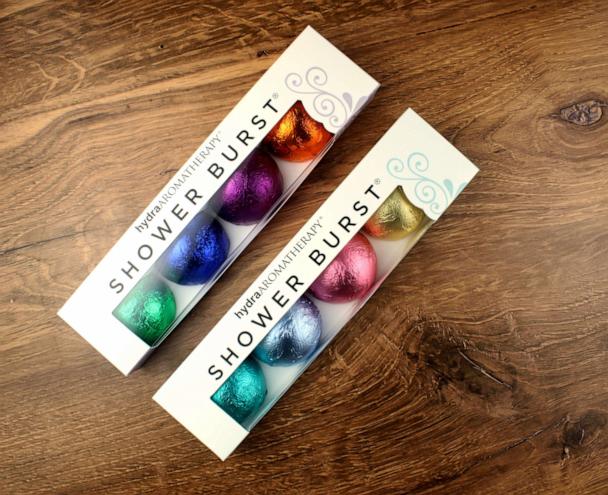 HydraAromatherapy: Bath & Body Care
Transform an ordinary shower into an at-home aromatherapy spa experience. Whether looking for a boost of energy or to wind down, hydraAromatherapy uses pure essential oils to elevate the everyday. Activated by water and humidity, the ShowerBurst tablet releases pure essential oils for a long-lasting aromatherapy experience in the shower. Other options include the Bathtub Tea, which provides all the benefits of an herbal bath without the mess, and Essential Oil Roll-Ons in a range of fragrances. Shipping is $4.99.
Valid: 11/03/2023 to 12/16/2023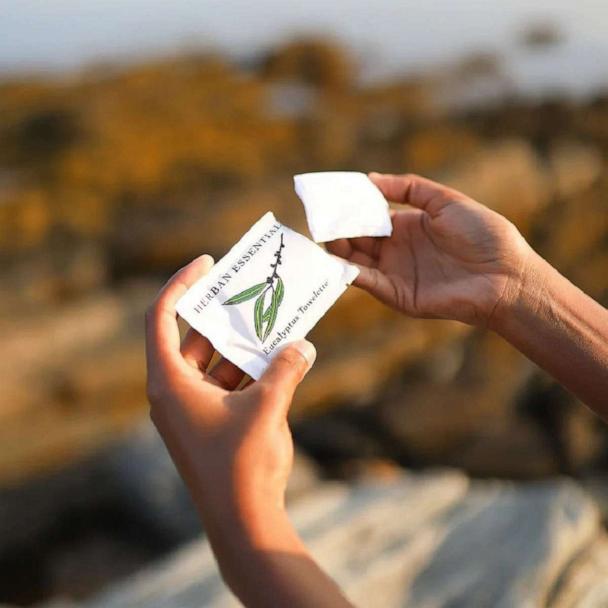 Herban Essentials: Essential Oil Towelettes
Stay refreshed at home, in the office or on-the-go. Herban Essentials' essential oil towelettes are made with the highest quality, pure essential oil, which not only makes them smell amazing, but makes them naturally uplifting and rejuvenating as well. These handy towelettes are individually wrapped for maximum freshness and are brilliantly portable -- toss them in your purse, gym bag or car to refresh anywhere. Shipping is $4.99 or free over $50.
Valid: 11/03/2023 to 12/16/2023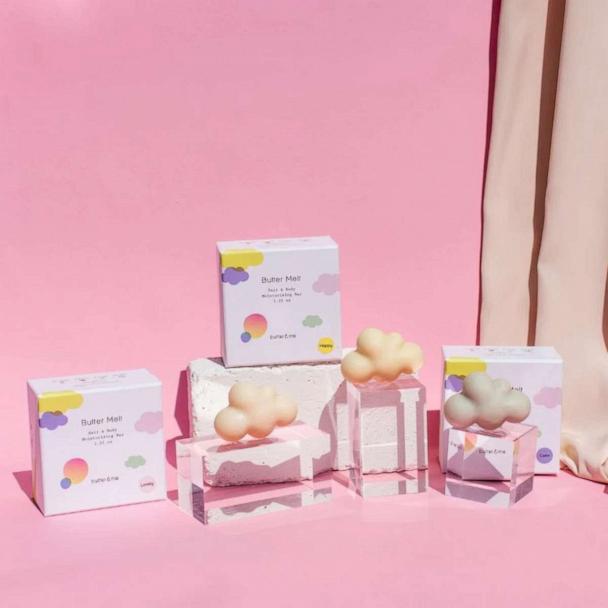 Butter & Me: Lip & Body Care
Made in America, Butter & Me is revolutionizing bath routines with exceptional body care products crafted from top-tier, natural ingredients for an unforgettable sensory experience. It unites butter-loving eco-warriors with its zero-waste packaging, creating a future where every package gets a second chance and plastic is a thing of the past. These unique, solidly shaped products not only add a fun element but also ensure easy travel. The Choco Body Scrub Bars gently polish away dull skin while leaving a delicious aroma behind. Just break off a piece of the bar, add warm water to soften it, and enjoy creating a satisfyingly rich, foamy lather while you buff away dead skin cells. Butter Melt Lotion Bars are fast-absorbing and non-greasy, formulated for full-body hydration with 100% oil-based ingredients. Plus, you can nourish your lips with the ultra-moisturizing Butter Spread Lip Balms. Shipping is $4.99 or free over $50.
Valid: 11/03/2023 to 12/16/2023