Tory Johnson is bringing exclusive discounts for "Strahan and Sara" viewers on some must-have products that were featured on the hit ABC show "Shark Tank."
The deals are on everything from filet mignon jerky to portable cleansing wipes for when you don't have access to a shower.
The best part is they start at just $6 and are all at least 50% off!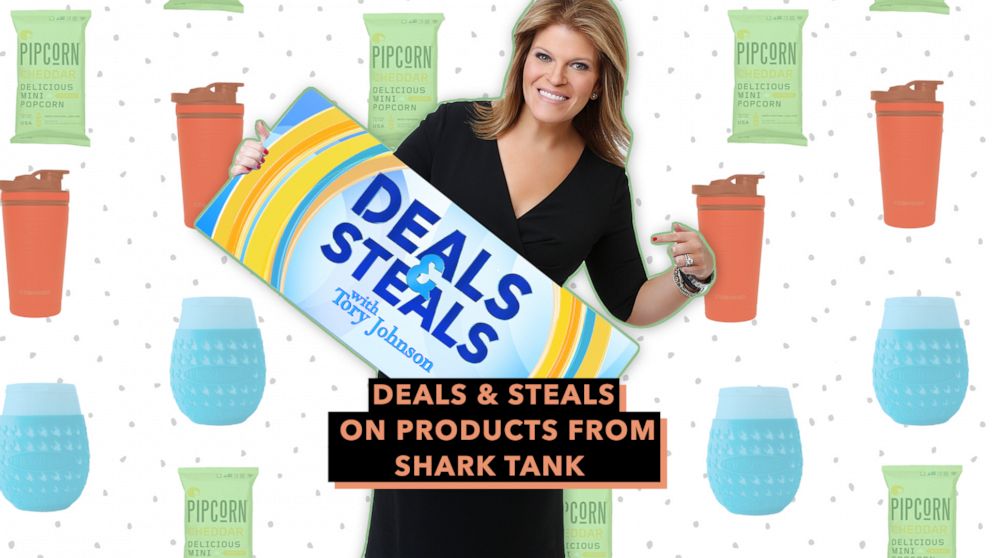 Find all of Tory's "Deals and Steals" on her special deals website, GMADeals.com.
Deal Details:
1. Use the links provided below on the date(s) listed to receive the savings.
2. All deals are available only while supplies last. No back orders, unless specified by the individual vendor. No rain checks.
3. Deals cannot be combined with other coupons and offers.
4. Contact retailers for any questions about products before ordering online.
5. Shipping rates indicated are valid in the continental United States only.
NEED HELP? CONTACT TORY: For those who need assistance with a deal, please email Tory Johnson directly: help@gmadeals.com. Tory and her team respond to all viewer emails within an hour during business hours.
By visiting these website addresses, you will leave Goodmorningamerica.com and be directed to Shopify-powered web stores. Any information you share with the retailer will be governed by its website's terms and conditions and privacy policies. ABC will receive a small share of revenue from purchases through these links.
ShowerPill: 3-Pack of Body Wipes
Original: $30
GMA Deal: $15
50% savings
Valid: 4/23/19 to 4/24/19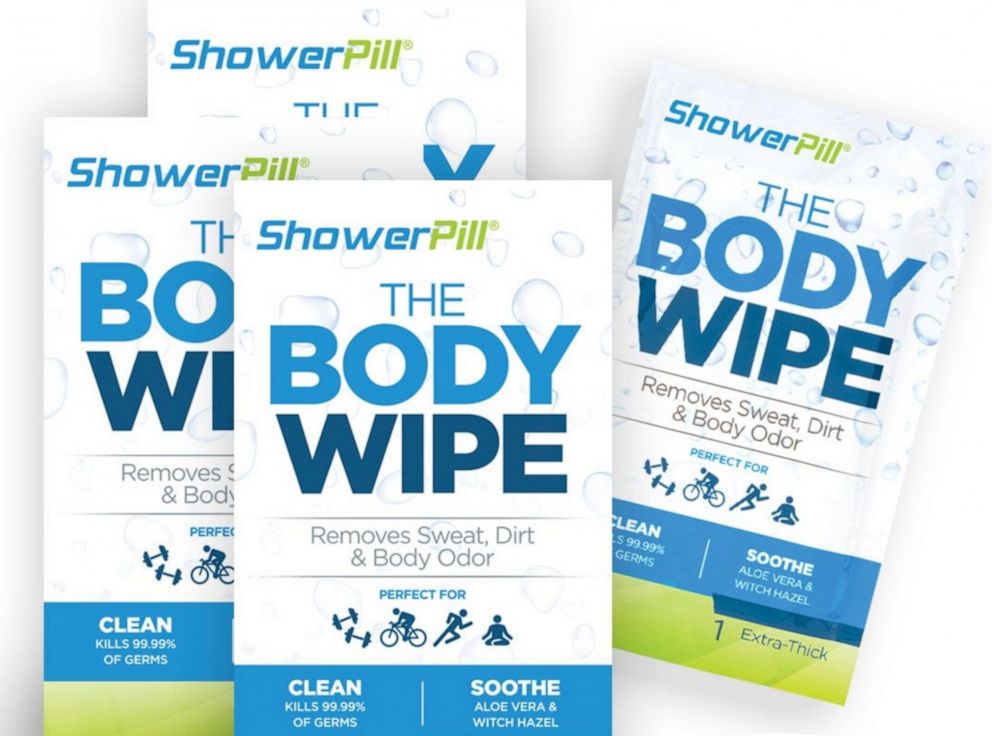 Whether you're squeezing in a lunchtime workout or need a quick freshening up during your busy day, ShowerPill makes it easy to clean your body when you don't have time or access to a shower. These extra-thick disposable wipes work like a washcloth, leaving skin clean, fresh and moisturized. Skin dries quickly with no sticky residue. This 3-pack includes 30 individually wrapped wipes to store in your bag, desk or locker. Shipping is $4.
GOVERRE: Portable Wine Cup
Original: $24
GMA Deal: $12
50% savings
Valid: 4/23/19 to 4/24/19
gma-goverre.com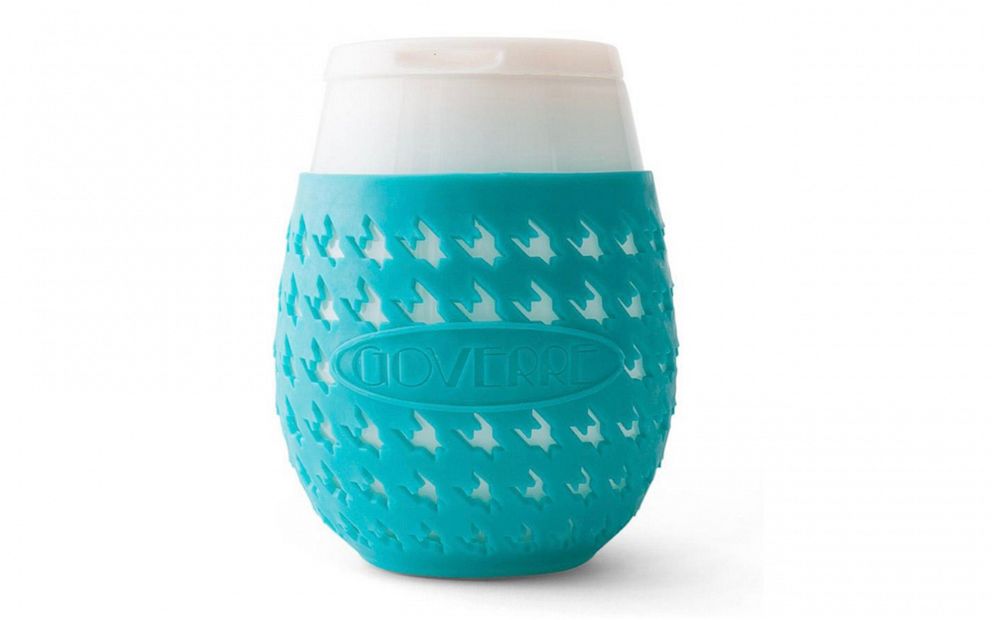 GOVERRE is the "adult sippy cup." Made of real glass to preserve the integrity of the taste of the wine, GOVERRE holds 17oz of wine and features a drink-through lid and a silicone sleeve, which prevents heat transfer and provides a no-slip grip. GOVERRE is dishwasher safe. Choose from 11 vibrant colors. Shipping is $7.95.
Three Jerks Jerky: Filet Mignon Beef Jerky
Original: $12
GMA Deal: $6
50% savings
Valid: 4/23/19 to 4/24/19
gma-threejerksjerky.com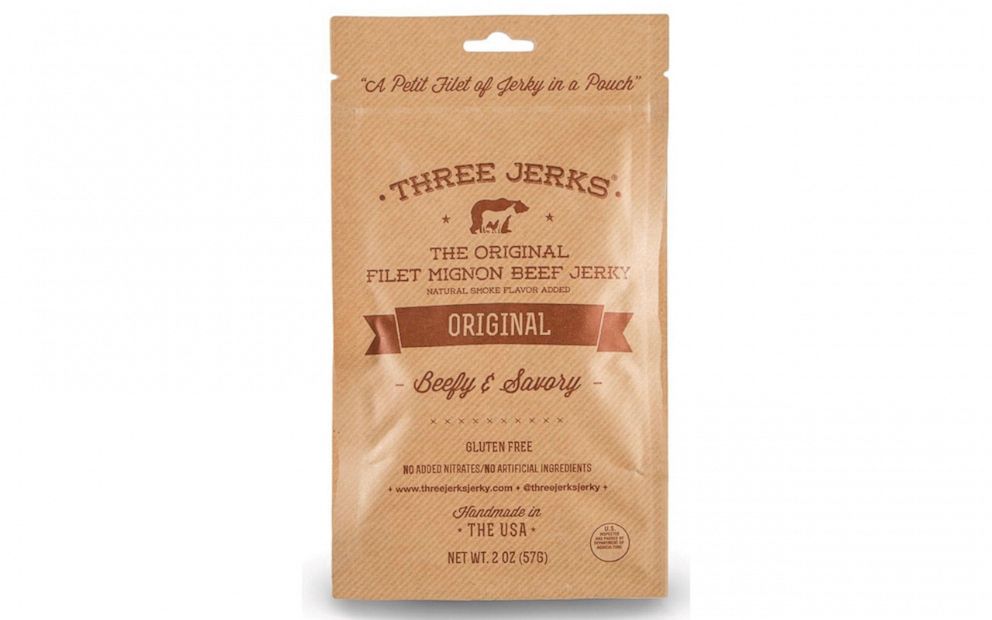 Shark Tank's Daymond John knows jerky! Made of 100% filet mignon, experience jerky in a whole new way from Three Jerks Jerky, which doesn't contain any artificial ingredients. There are six flavors to choose from: Maple Bourbon, Hamburger, Teriyaki, Original, Chipotle Adobo and Memphis BBQ. Shipping is $3.50.
Pipcorn: 4 Bags of Vegan Cheddar Pipcorn
Original: $20
GMA Deal: $10
50% savings
Valid: 4/23/19 to 4/24/19
gma-pipcorn.com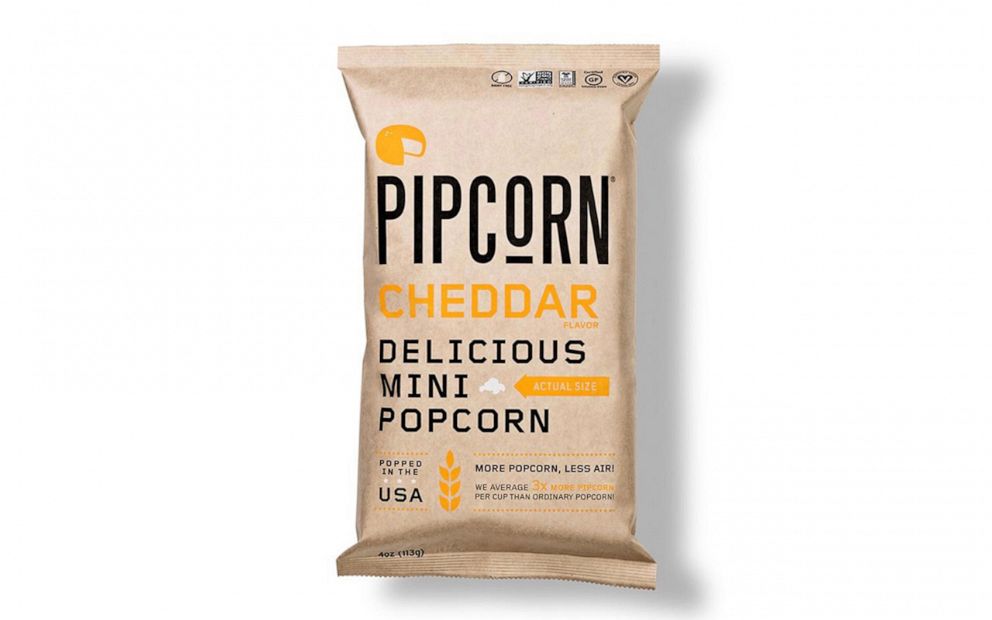 Pipcorn is non-GMO, gluten-free, wholegrain and vegan that's popped in small batches using high quality ingredients. Barbara Corcoran invested in Pipcorn after trying this tasty snack. Light, crunchy and dairy-free, this mini heirloom popcorn has a light, cheesy flavor. This deal includes four (4oz) bags. Limit one 4-bag bundle per order. Shipping is $3.95.
Ice Shaker: Shaker Bottles & Tumblers
Original: $18.50 to $35
GMA Deal: $9.25 to $17.50
50% savings
Valid: 4/23/19 to 4/24/19
gma-iceshaker.com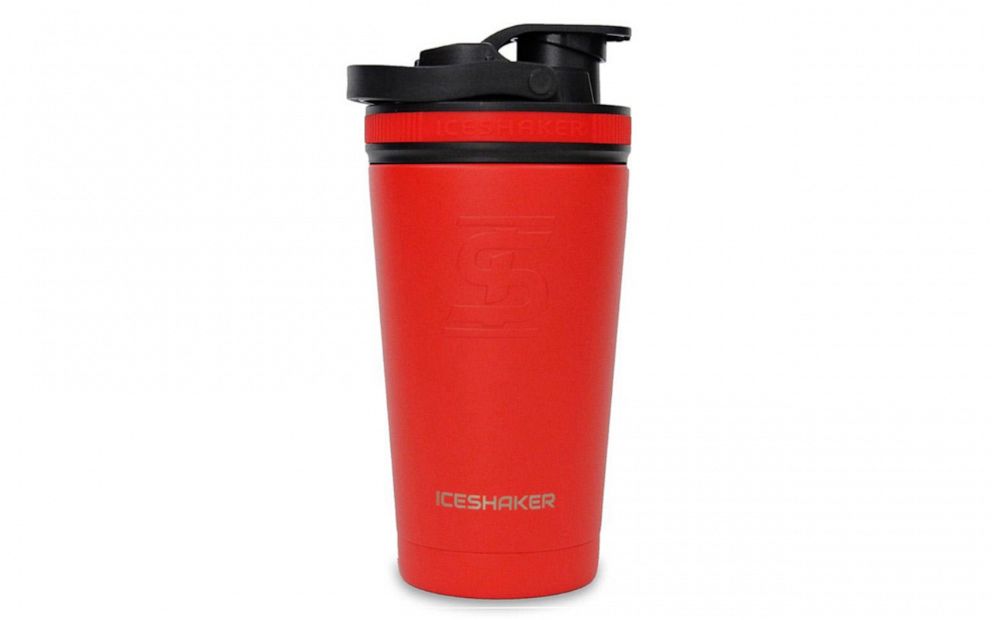 Created by former NFL player Chris Gronkowski and backed by both Alex Rodriguez and Mark Cuban, the Ice Shaker is an insulated kitchen grade stainless steel shaker bottle that's sweat-free and does not absorb odor. The BPA-free pop-top lid is easy to open/close and the tapered design allows it to fit into all standard size cup holders. The twist-in removable agitator will break up powders and doubles as a fruit infuser. Stemless wine and skinny tumblers are also available. Shipping is $7.99.
Lollaland: Cups, Plates & Multipurpose Cloths
Original: $16 to $42
GMA Deal: $8 to $21
50% savings
Valid: 4/23/19 to 4/24/19
gma-lollaland.com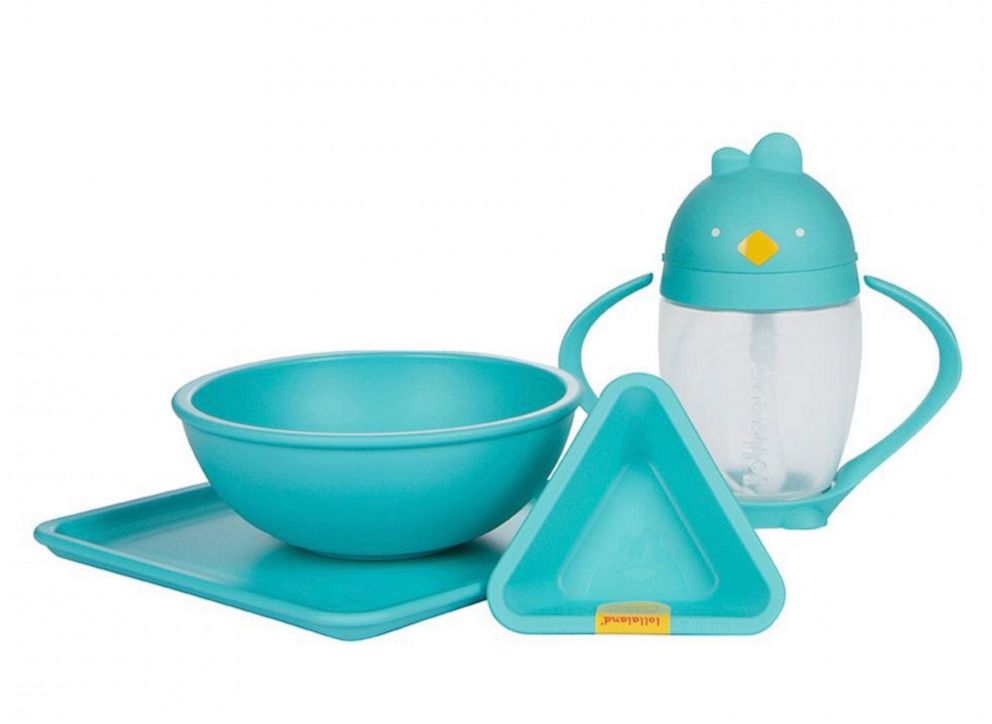 Lollaland was founded by parents who wanted to create safe, stylish products and landed an investment from both Mark Cuban and Robert Herjavec. Made in the USA, Lollaland's products are made with safe, quality materials that are microwaveable and dishwasher safe. The Lollacup's flexible straw has a weighted end that anchors in the liquid to help children drink, even when the cup is tilted. The handle also detaches so it can be placed in cup holders. The plates and bowls are perfectly sized for small portions. The simple design makes them stackable and easy to store. When it's time to clean up, the Multipurpose Sponge Cloths makes it easy. They are reusable and outlasts 16 paper towels. Limit 7 units per order. Shipping starts at $3.
NEED HELP? CONTACT TORY: Anyone who needs assistance with a deal can email Tory Johnson directly: help@gmadeals.com. Tory and her team respond to all viewer emails within an hour during business hours.