ASOS is becoming more inclusive than ever before.
Earlier this week, the clothing company released a fully-waterproof jumpsuit that its website noted has been adapted to be "wheelchair-friendly."
Reporter and Paralympic hopeful Chloe Ball-Hopkins collaborated on the design, which features a hem that's longer in the back to help prevent the pants from riding up, and adjustable cuffs for setting sleeve length.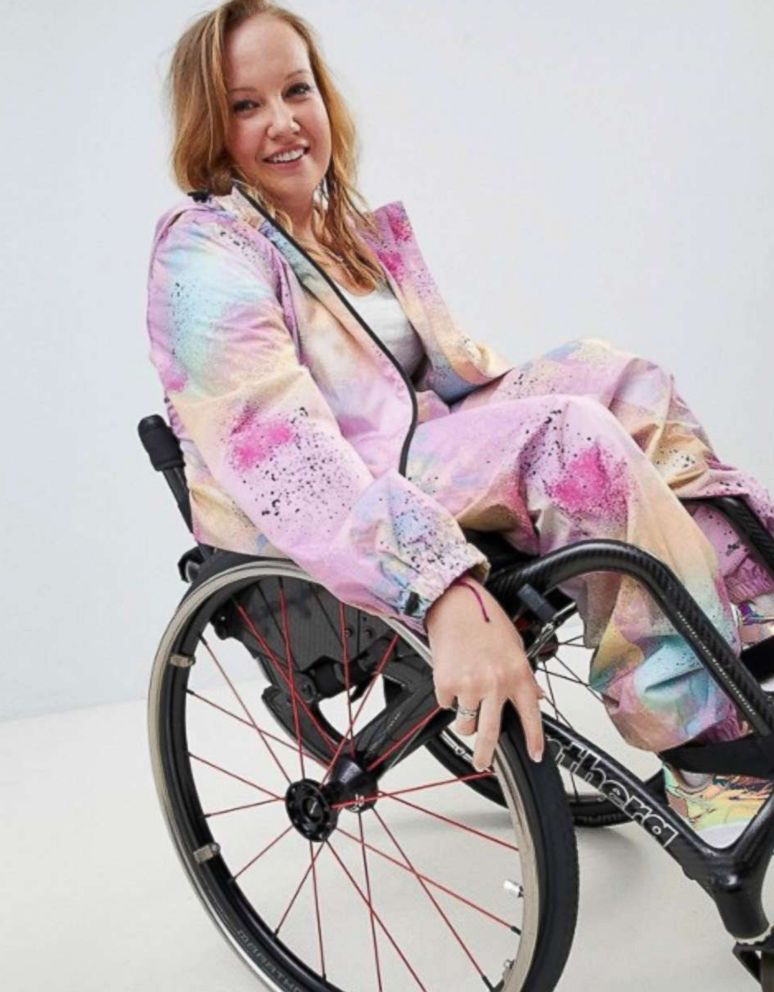 "So over the last several months I have been working with @ASOS to create a fashionable, yet practical waterproof all in one!" she tweeted. "Not just for people like me in a chair but for anyone. It's about making fashion accessible! So what should be next?!"
In an interview with the BBC News show, "Victoria Derbyshire," Ball-Hopkins, who uses a wheelchair, explained that the idea came to her after she struggled to find something appropriate to wear to a music festival when the weather took a turn for the worse. She sent an email to ASOS detailing the problem, and the company agreed to work with her.
"There's a lot of people like myself who, in a chair, you get cold very easily and water and rain definitely doesn't help that. And you've got a lap that can get wet too - I think people forget that," she said. "At the end of the day, I was like, 'I need to do something.'"
The social media response to the jumpsuit, which retails for about $66, has been enthusiastic. "It's actually been designed with wheelchair users in mind!! Accessible clothing on @ASOS I seriously never thought I'd see this happen, so happy I kind of want it," one Twitter user wrote. Added another: "This is so awesome @ASOS! Everything I'm fighting for!! #disabledfashion"