The story behind viral video of bride dusting off wedding vows
It's no secret that weddings can get really expensive, but one Los Angeles couple found a way to keep costs small on their big day.
Kiara and Joel Brokenbrough were able to pull everything off for just $500, which is way less than the nearly $30,000 national average, according to a report last year from wedding planning website The Knot.
"Our goal was to just be as minimal as possible," Kiara told "Good Morning America." "And to spend the least amount of money as possible."
The bride and groom said they were able to do just that by putting a heavy focus on not going into debt while starting their marriage.
To kick off their low-cost wedding, Kiara started with her dress that she found on digital fashion retailer Shein's website for only $47.
Kiara shared her dress-shopping experience on TikTok. The video has captured the attention of almost 1 million people.
"I didn't want to spend a lot of money on a dress because I had the mindset I'm gonna wear this one time for a few hours," she said.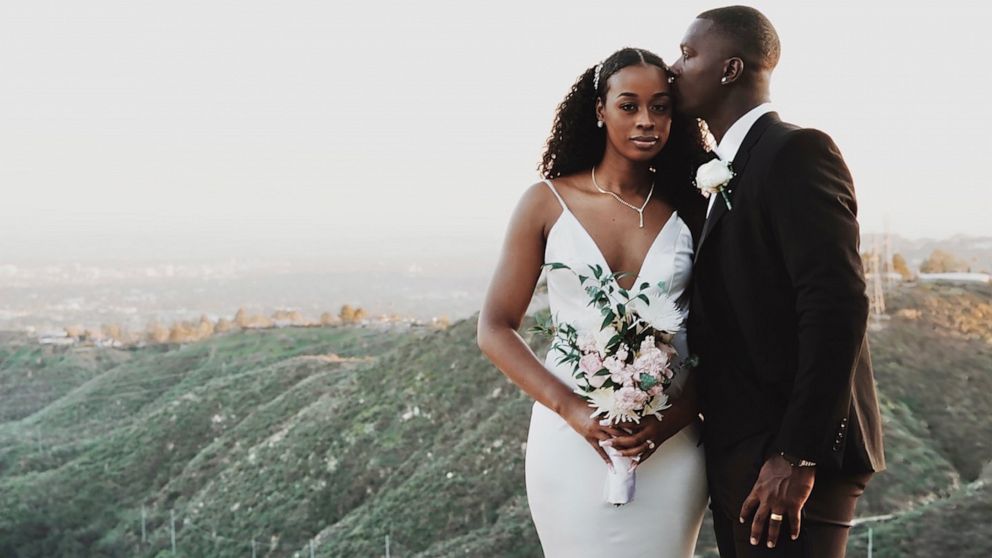 When it came to cutting costs for the actual wedding, Kiara recalls being gifted items such as flowers and a runner from her family.
The couple also managed to save money by finding a free location right off one of California's freeways. Guests also paid their own food and drinks at the reception.
"You have a wedding, with witnesses there to witness you, vowing to your spouse, vowing to God that you guys are going to stay together for life," said Kiara. "And then you celebrate with food, drinks and dance. And that's exactly what we did."
Kiara explained that in order to pull off a wedding on a budget you truly have to have supportive loves ones. One of her biggest tips is to find a place that is free and already pretty so you don't need to spend money on decorations. She also mentioned that through it all, couples must remember their end goal, which is marriage.
"The people we have there, they understood the assignment, they understood the things that we were trying to do, and they really supported us," said Kiara.
Editor's note: This was originally published on April 18, 2022.