Shoe designer Ruthie Davis has announced that a "Frozen 2" inspired footwear line is coming right in time for the movie's release on Nov. 22.
The new capsule collection includes six holiday-ready styles that officially drop one day before the sequel's debut.
"This is an exciting collection as it is inspired by not one but two incredible sisters: Anna and Elsa," said designer Ruthie Davis in a statement. "They each bring their own voice and journey to the designs, so we broke the collection into two distinct groups -- one more Anna inspired and one more Elsa inspired."
At a glance, the line includes crystal-adorned stilettos, metallic platform sneakers, high-heeled tie-up booties, and more that retail starting at $598.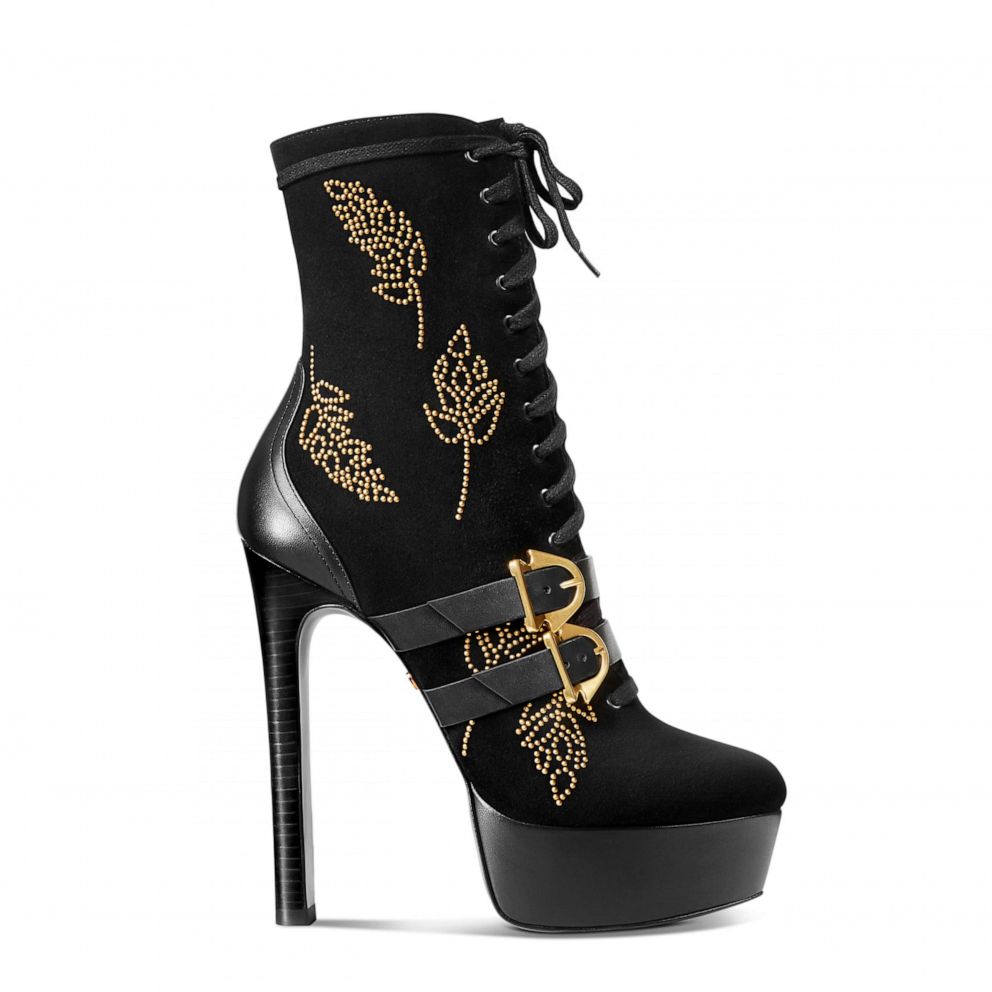 "I was very much inspired to design this collection as it is very sensory involved," said Davis. "You can feel the icy temperatures, see the incredibly rich and multi-dimensional forest hues, touch the soft luscious materials and hear the swirling Nordic wind spirit."
She continued, "This group of shoes is designed to take you away to a faraway mythical place that is exquisite and otherworldly."
The latest collaboration marks Ruthie Davis' third collaboration with Disney.
The label previously released Disney princess-themed styles which were honored by the American Apparel & Footwear Association and beneficiary partner CFDA with the 2019 American Image Award for Collaboration of the Year.