Duchess Kate was recently spotted in a beautiful blue ensemble that channels the iconic style of her late mother-in-law, Princess Diana.
She was seen wearing Zara's Tailored Double Breasted Blazer with bronze-toned buttons and a pleated mid-length skirt in Scotland. She also paired the ensemble with tan suede pumps and a matching clutch.
To finish the look, the Duchess of Cambridge wore one of her signature protective floral print face masks.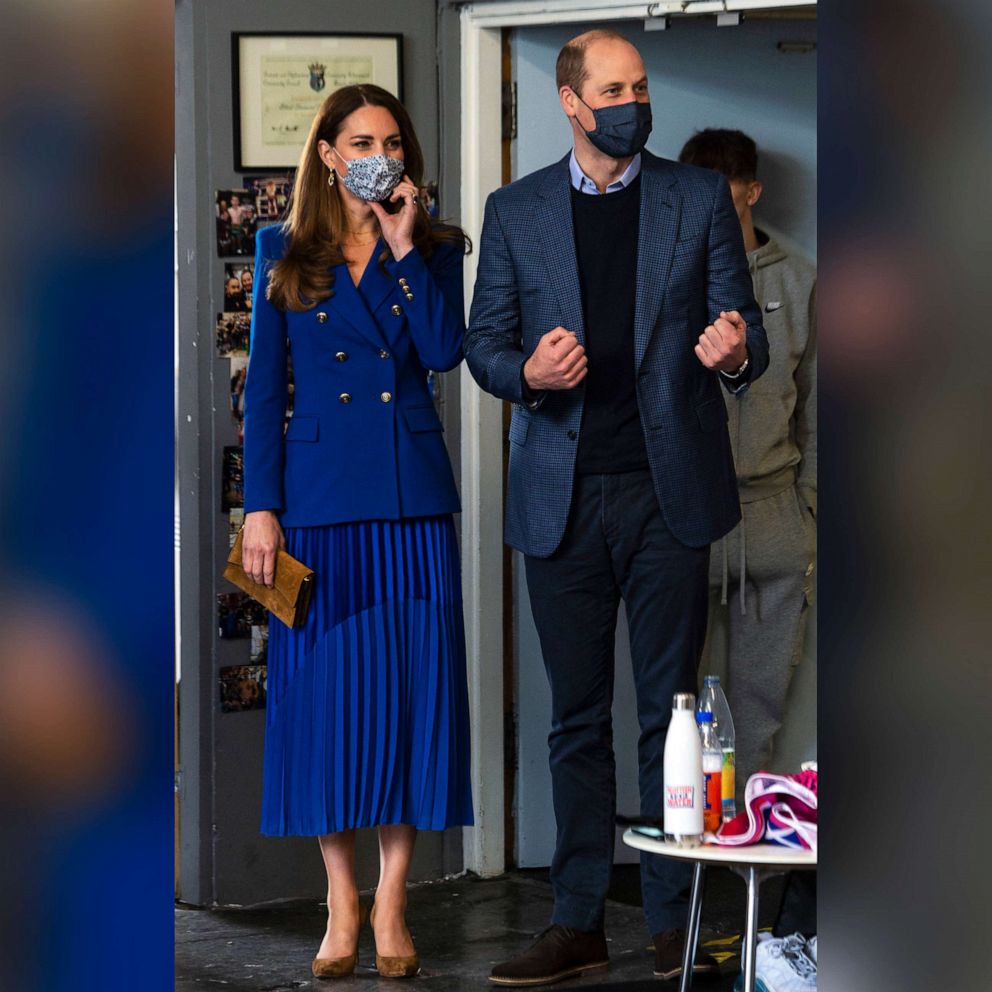 Eagle-eyed observers were quick to point out that Kate's royal blue blazer and skirt moment was nearly identical to a look Princess Diana wore during an appearance in 1992.
One of the biggest differences is that Diana paired her outfit with matching blue pumps.
Diana was also wearing a pair of gold round-shaped earrings that carried a similar tone to the shiny gold buttons on her blazer.
Kate has worn similar looks to her late mother-in-law in the past.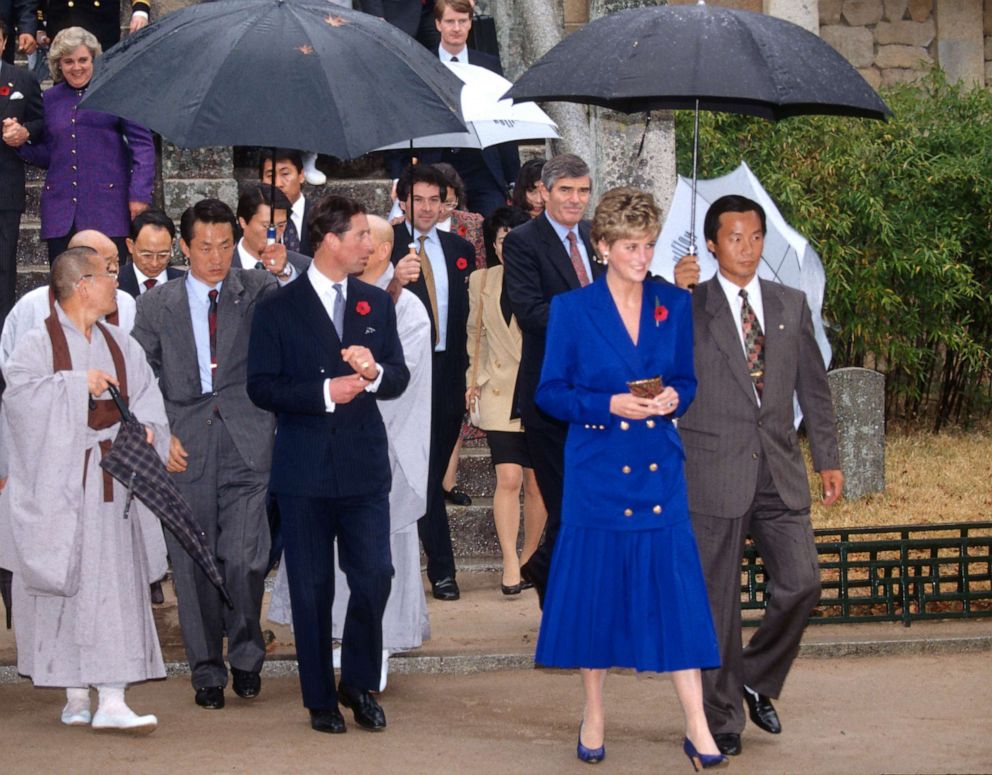 The Duke and Duchess of Cambridge will visit organizations centered around the environment and mental health during their time in Scotland.
"Addiction and violence are among the most challenging social issues we face as a society," the dukeandduchessofcambridge Instagram account stated in an Instagram post alongside photos of their recent visit.
The caption continued, "Scotland isn't alone in trying to tackle these challenges -- but organizations like Turning Point Scotland and the Scottish Violence Reduction Unit are some of those leading the way in finding compassionate, holistic, human-led solutions. It's also a reminder that for many of those affected by addiction and violence, the root causes can be traced back to the earliest years of a persons life."