New emojis include wheelchairs, sloths
I shouldn't have to say, "Insert Afro emoji here."
That's what Rhianna Jones and Kerrilyn Gibson have thought after they noticed there isn't an emoji with Afro-textured hair like them. Together, they made an actionable plan to change that by designing some with strands that looked more like their own. To take it a step further, the dynamic duo started a petition to support their efforts in submitting their "Afromoji" idea to the Unicode Consortium, a nonprofit organization that oversees emojis, for approval.
In as little as two weeks, the #AfroHairMatters campaign has gained lots of traction and has a list of more than 27,000 signatures that keeps growing by the minute.
Jones, a New York City-based freelance writer, explained to "GMA" that the idea of an emoji with Afro-textured hair was something she always wanted because she has a big personality and loves injecting that into her digital conversations with emojis. However, there wasn't one that truly was a reflection of her, she said.
"I'm so proud of my natural hair because, like many women, it's been a complete identity journey," she said.
She continued, "There's nothing that enables me to celebrate this extension of my personality, and that has always kind of frustrated me."
Sourced from her frustration with the lack of an emoji, Jones had an epiphany to create an Afro emoji and researched the process.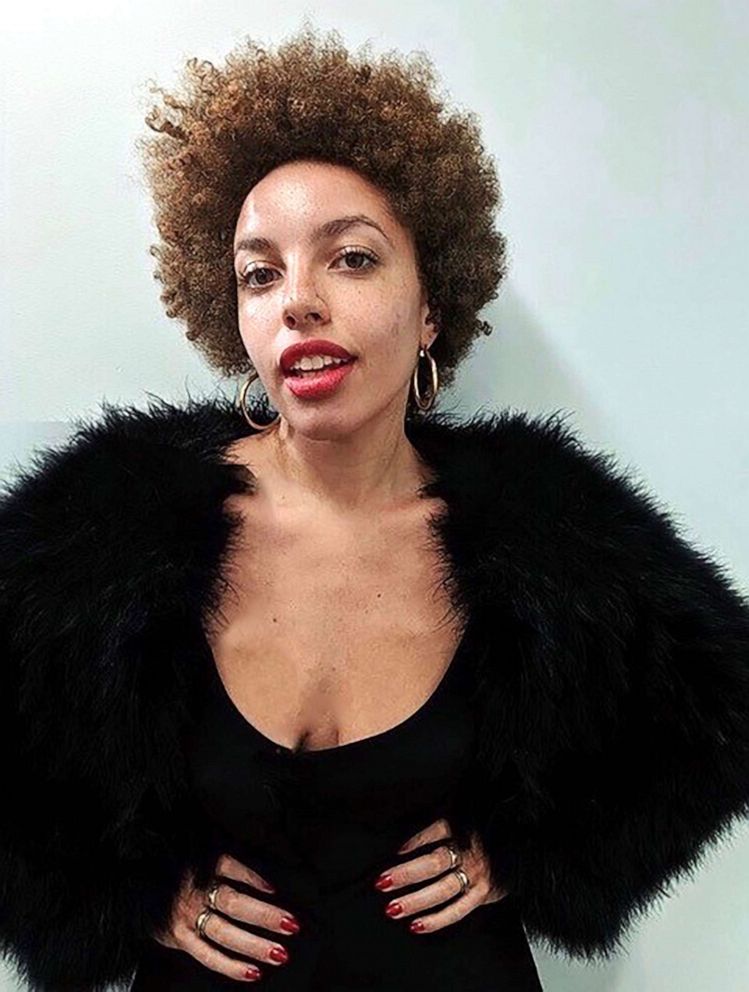 Jones tapped Gibson, who also has an Afro and happens to be a graphic designer, to create the final look.
"The first one we did was the woman, and we spent the whole day side-by-side, fluffing out her 'fro just right and thinking about the texture and the coils and how to really make it definitively an Afro," she explained.
In 2017, BI Tech posted a photo of emojis that were slated to release in 2018. There was an emoji included in the photo with naturally textured hair that many people didn't agree with, and it resulted in lots of mixed feelings. While some people were happy, many people didn't feel the illustration fully resonated.
Conversly, Jones and Gibsons' early prototype of emojis with Afros has a lot of people enthused and excited to support.
After initially just designing a woman with textured hair, they also created a man, children, elders and gender-neutral people.
"We wanted to be age, size, and skin tone inclusive," Jones said. "It's for everybody who identifies with big hair energy."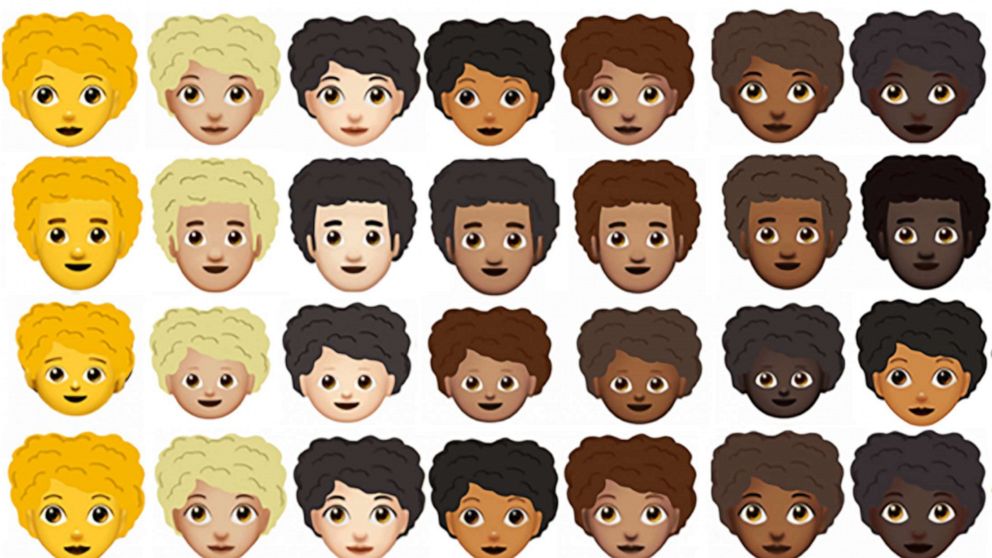 Their Afromoji proposal was submitted to the Unicode Consortium on March 31, and according to Jones, it is an incredibly lengthy process.
"If approved, it wouldn't roll out until 2020," she said.
While both women wait for a response, they are excited about the potential of their dream coming true.
"It's a vibe," said Jones. "People with big hair, they walk into the room and they take up space. The Afro literally takes up space and that's what we wanted our design to resonate — and it's resonating."