Black American fashion designers emerge during inauguration
Jim Lo Scalzo/POOL/AFP via Getty Images
All eyes were on the Capitol for the presidential inauguration on Wednesday, but while Americans witnessed one of the most multicultural and modern moments in the nation's history, they couldn't ignore the style that came with it.
Known for breaking norms, the first and second families wore bold colors, chic monochromatic outfits and introduced new cultural trends on the highest political stage in America. This inauguration represented more than style but rather statements articulated perfectly for the momentous occasion.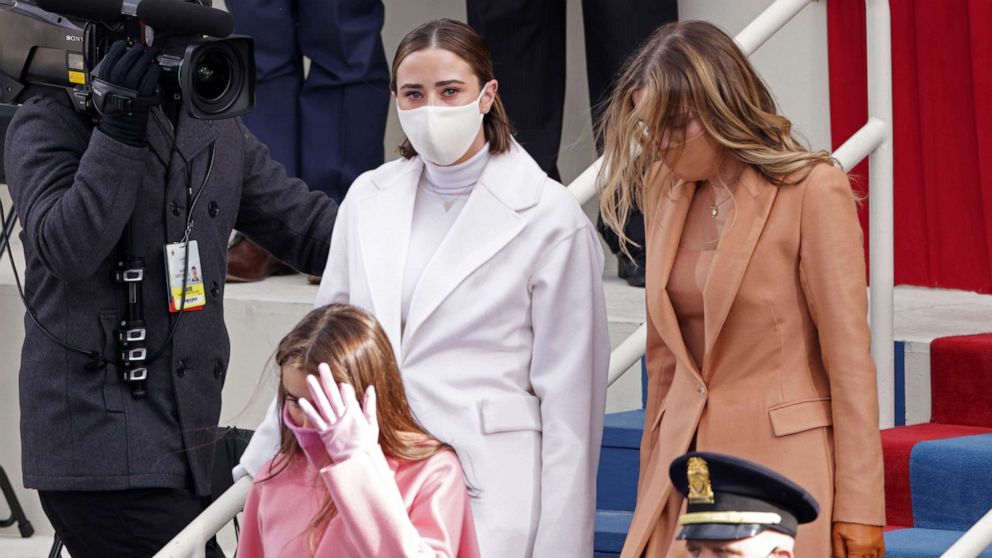 Alongside their closest friends and colleagues, the Biden and Harris families represented what America looks like and seized the moment by owning their trendsetting styles.
Former first ladies Hilary Clinton and Laura Bush wore shades of purple in a sign of unity and bipartisanship.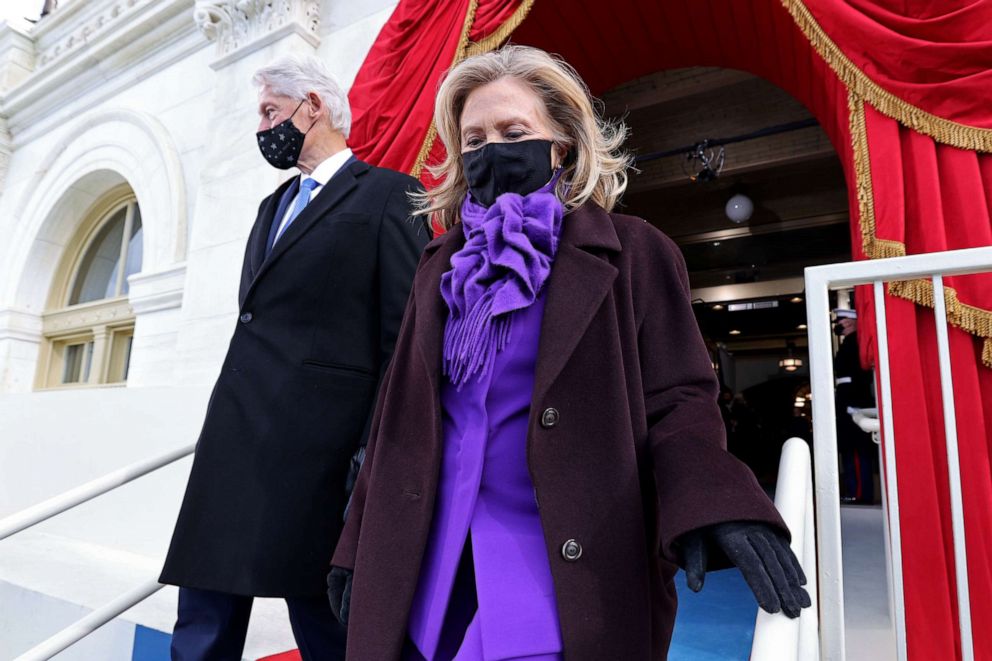 First lady Jill Biden wore an ocean blue monochromatic dress with a matching coat. The style of royalty transcended generations as President Joe Biden's granddaughters followed Jill's lead by wearing crisp white, tan and pink monochromatic suits, encompassing what many on social media referred to as the "Neapolitan ice cream" look with color coordinated masks -- following COVID-19 guidelines but with style.
Intention appeared to be the ultimate goal of fostering a new administration.
"The stylists did an amazing job of pulling out each individual's personality, but still showcasing it in a very trend-forward, very age-appropriate, occasion-appropriate way," said Kia Marie, a culture and style influencer.
Vice President Kamala Harris donned Black luxury designers, including Christopher John Rogers and Sergio Hudson on Inauguration Day, and Kerby-Jean Raymond's Pyer Moss on inauguration eve.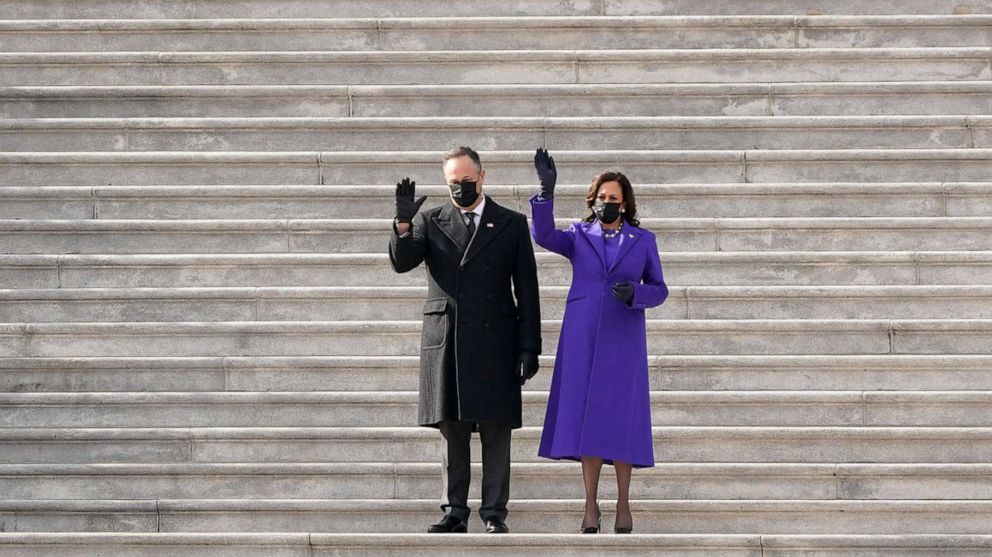 "VP Harris deciding that she was going to wear Black designers for the inauguration was obviously a very conscious decision, and it was one that automatically elevates those designers in the public imagination," Robin Givhan, a senior critic-at-large at The Washington Post, told "Good Morning America."
Former first lady Michelle Obama also graced the Capitol steps in a carefully crafted, wine-color tailored monochrome suit from Hudson's Collection 7.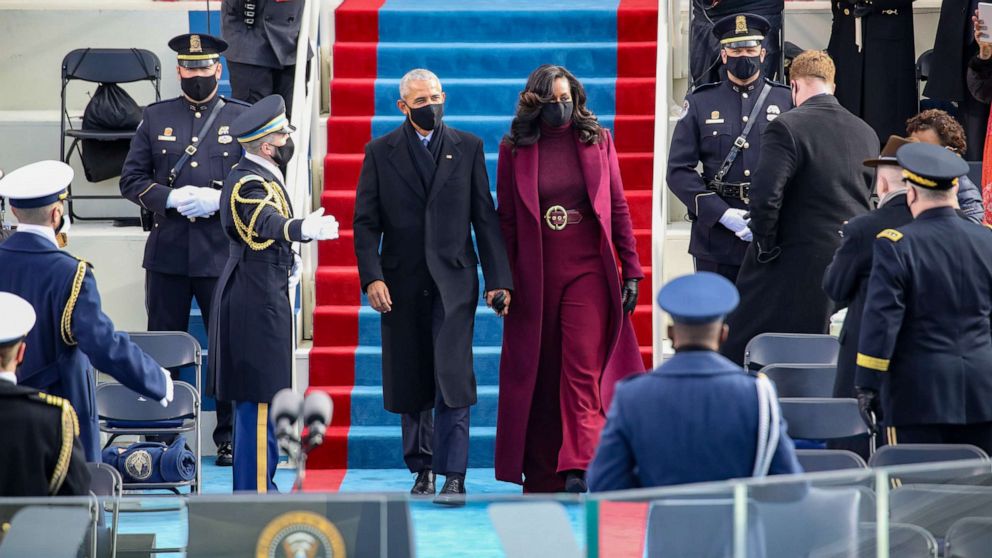 "Vice President Harris wearing three Black designers is signaling to the world that OK, yes, we can do this. Yes, you can carry a Black designer, yes you can pay a substantial amount of money for Black designers' clothing," Hudson said Friday in an interview on "Good Morning America."
"Before Obama's inauguration, everything was very stoic," Marie added. "This is also ushering in a new trend like it's the red carpet at the Grammys. They created a blueprint for what inauguration is supposed to give as far as fashion is concerned."
While some trends reemerged, others were introduced.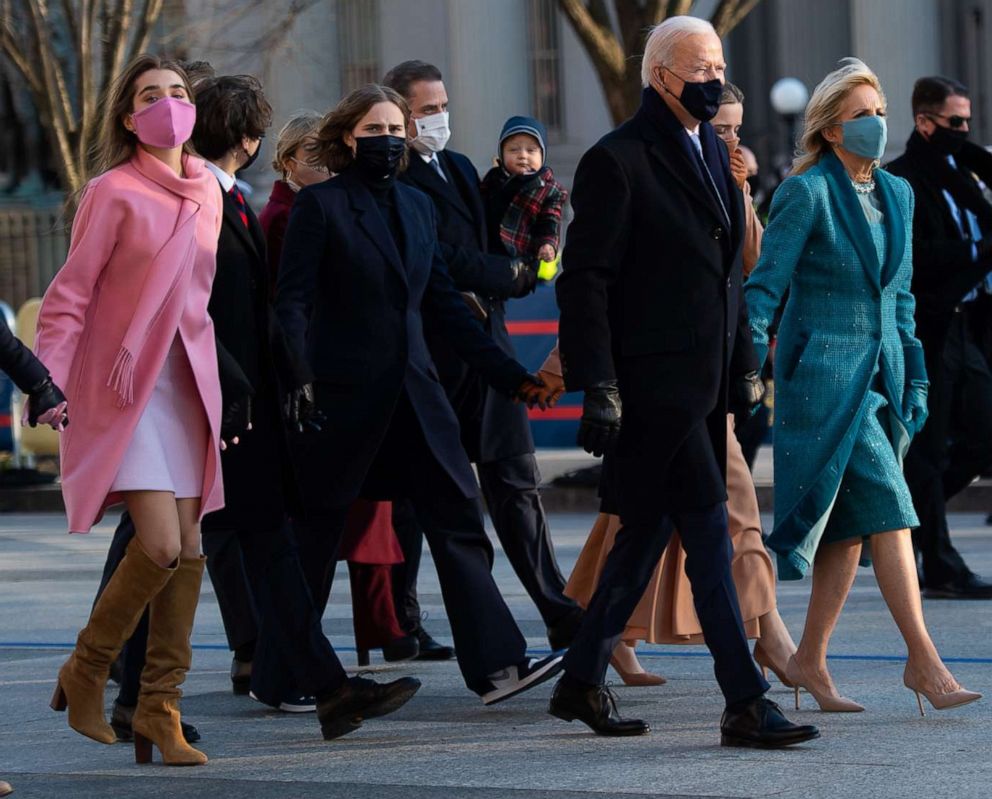 President Biden's granddaughter, Maisy, completed her all-black suit with the popular Air Jordan Retro 1 sneakers, a shoe initially released in 1985, and which is notably making a comeback in today's generation after a nearly 16-year hiatus.
"To see a woman sporting a classic [sneaker] completely changed sneaker-culture history," Marie said. "Just by wearing Jordans in a more sophisticated and more elevated way, outside of streetwear."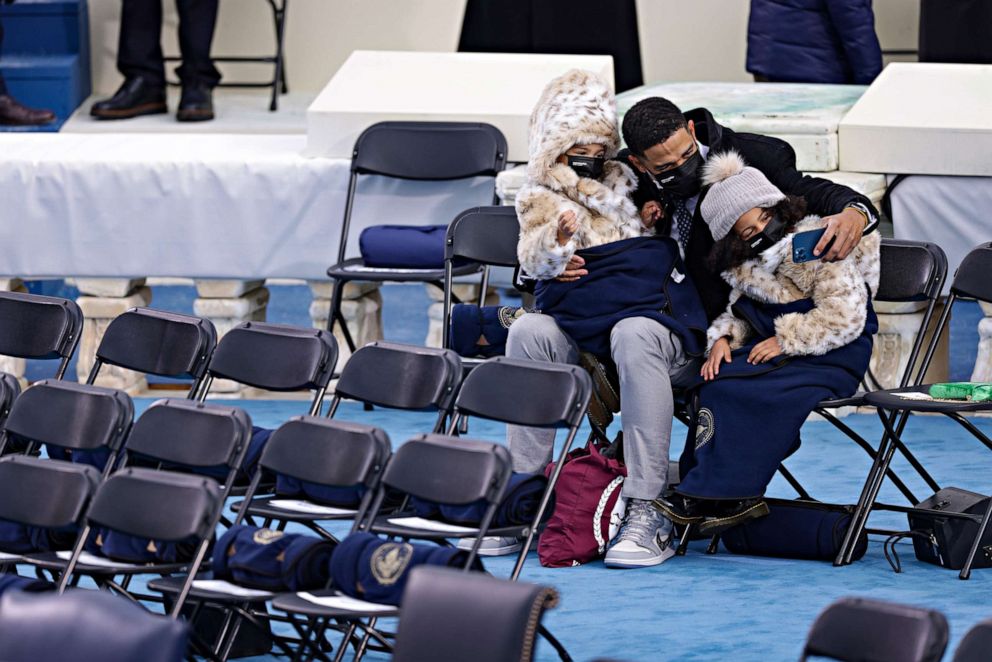 Dozens of sneakerheads did a double take when they caught a glance of Air Jordan Dior 1s tiptoeing down the steps of the Capitol. The Dior 1s, made of an Italian leather material considered a premium luxury under the Air Jordan flagship, were boldly worn by Nikolas Ajagu, husband of Harris' niece, Meena Harris, who confirmed the style choice.
"I thought, 'Wow, this is a moment. We [sneakerheads] have arrived,'" said Marie, who owns nearly 60 pairs of Air Jordans, including the high-fashion Air Jordan 1 Diors. "It reaffirms you, the representation, like I see myself."
"Our country will never be the same for a variety of different reasons and so this is the perfect opportunity to usher in change," Marie said. "Usher in a new way of doing things, and what better way to do it than in style?"