As the old saying goes, "what goes around, comes around," and that certainly seems to be the case for one of Gap's classic items.
The retailer's staple Arch Logo Hoodie, particularly in its vintage brown color, has become TikTok famous following a video posted by Barbara Kristoffersen who created an outfit using the garment.
She paired it with a pair of brown pants and sneakers, and simply captioned the clip "fits."
Since posting, Kristoffersen's video has received more than one million views and over 500,000 likes.
"Omg where can I get the brown Gap hoodie," one fan commented.
While Kristoffersen didn't directly respond to the comment, Gap has an answer and will be bringing back the beloved vintage brown hoodie for a limited time.
Interested shoppers can preorder on Gap.com starting Saturday, June 26.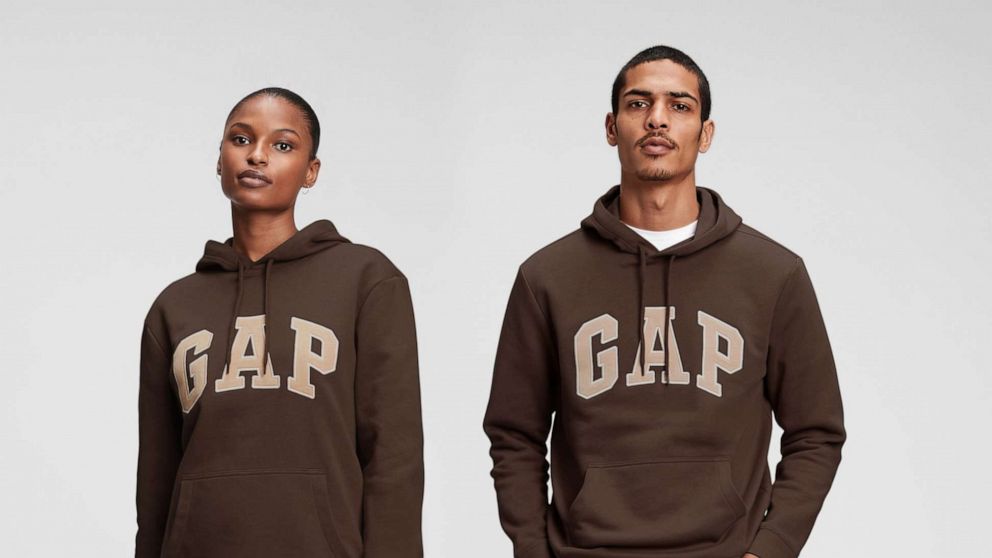 Gap is also planning to crowdsource its next hoodie color to be released with a "Gap Hoodie Color Comeback" competition that will kick off on Saturday and run through July 2.
Through this competition, followers will be able to see an interactive poll feature across Gap social and a roster of TikTok creators. This will allow followers to officially select via crowdsourcing the brand's next logo hoodie color that will be released later this fall.
Since becoming a viral favorite at the top of 2021, TikTok's #gaphoodie feed has boasted more than 6.4 million views and keeps growing.
The brand confirmed to "GMA" that Gap Arch Logo hoodies have also drawn up to $300 on resale sites.