How to get Hailey Bieber's 'glazed donut' nails
GC Images via Getty Images, FILE
Hailey Bieber is known for a lot of things, and one of them are her gorgeous, glowing nails.
The model and founder of Rhode skin has been photographed on multiple occasions rocking a full set of almond-shaped nails that social media users have dubbed as "glazed donut nails."
The shiny yet subtle pearlescent look has been popping up all over TikTok, Instagram and other platforms — with many wondering how she got the look.
Bieber recently shared a look at how her manicurist Zola Ganzorigt brought this now trending nail look together using all OPI products.
Products used:
- GelColor Stay Classic Base Coat
- GelColor in "Funny Bunny"
- GelColor Stay Shiny Top Coat
- Chrome Effects in "Tin Man Can"
Get the look:
Step 1: Begin by applying a layer of the base coat.
Step 2: Follow your base coat with one coat of "Funny Bunny."
Step 3: Next, apply a thin layer of the GelColor Stay Shiny Top Coat.
Step 4: Add a subtle pop to the nails by rubbing on Chrome Effects in Tin Man Can.
Step 5: Complete the look by applying a finishing layer of the GelColor Stay Shiny Top Coat.
Nail enthusiasts have been absolutely in love with this look, and posting their own takes on the trend.
TikTok creator Adeeba followed Ganzorigt's steps, and ended up with a spot-on version of the look.
Other creators such as Tanicha Rose brought the look to their salon for a professional touch.
Interested in trying it for yourself? You can snag up just about everything you need with the products below.
By clicking on these shopping links, visitors will leave Goodmorningamerica.com. These e-commerce sites are operated under different terms and privacy policies than Goodmorningamerica.com. ABC will receive a commission for purchases made through these links. Prices may change from the date of publication.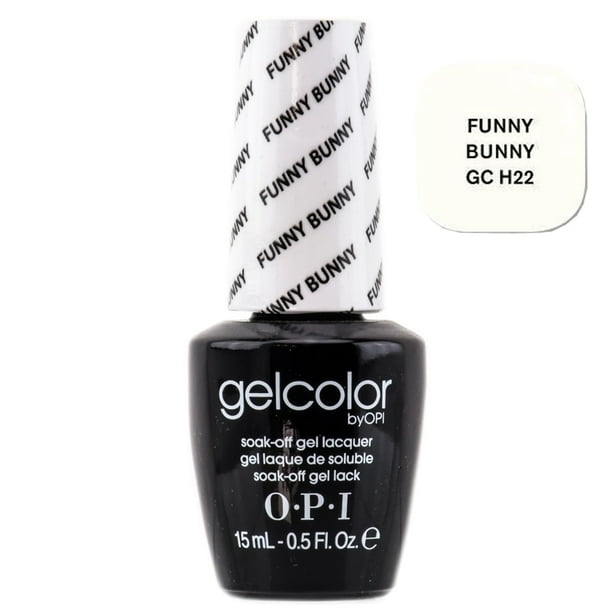 GelColor by OPI Soak-Off Gel Lacquer nail polish - Funny Bunny - GC H22 - Pack of 1 with Sleek Comb
Editor's note: OPI's Chrome Effects in Tin Man Can is only available at salons.