Dame Helen Mirren is a fashion force to be reckoned with.
The 76-year-old actress commanded attention as she walked along the runway for L'Oréal's Paris Fashion Week show this past weekend.
She was photographed wearing a black embellished suit paired with platform sandals, her hair in an updo and a striking dramatic eyeliner look.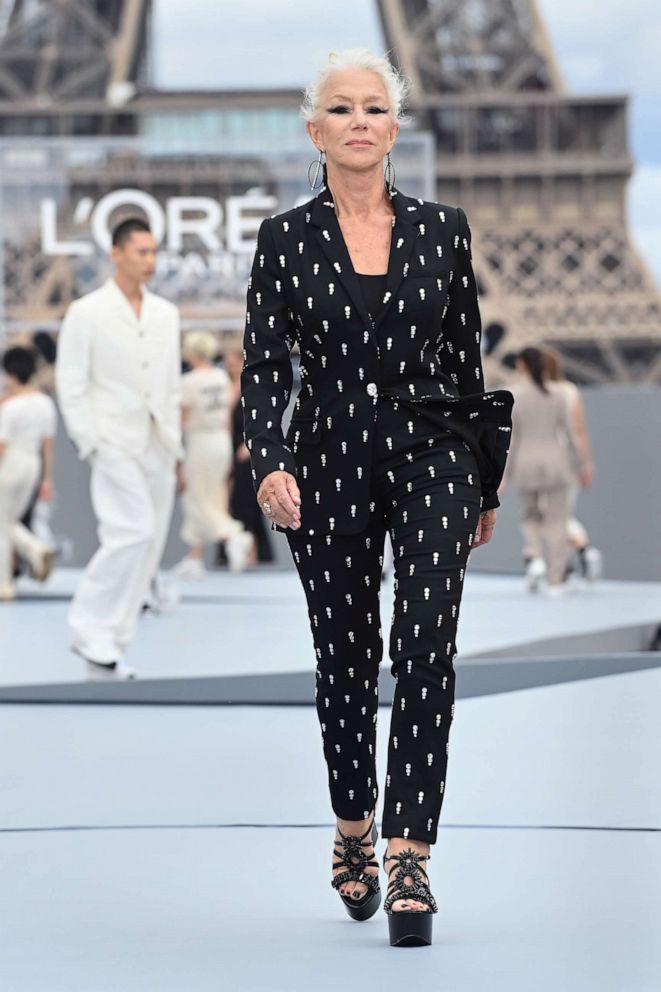 While the weather was really rainy in the morning, "The Queen" star held her ground and wasn't phased.
"I'm English, I can do this," she told Elle.
However, she did express more concern surrounding her shoes, adding, "I'll be clomping down [the catwalk] like a giant."
Mirren continued, "I love them because it's lovely to suddenly be a few inches taller, especially when you're surrounded by all these gazelles."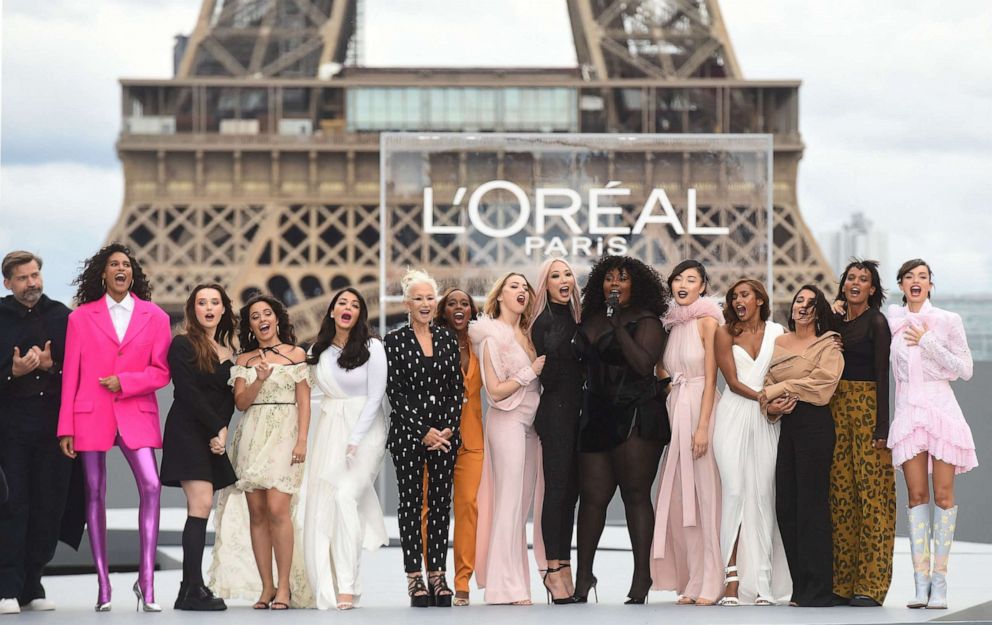 A plethora of other L'Oréal ambassadors paraded the runway as well, including singer Camila Cabello as well as actress Amber Heard.
Models such as Soo Joo Park and Isabeli Fontana also modeled for the show, which was centrally located to overlook the Eiffel Tower.
The fashion extravaganza also featured a crowd of dancers wearing T-shirts that read "Feminist and Feminine."
This isn't the cosmetic brand's first time hosting a show during Paris Fashion Week, but it did mark a unique time as L'Oréal was also celebrating 50 years of its signature tagline, "Because you're worth it. The tagline is aimed at empowering women of all ages and backgrounds to believe in their beauty and sense of worth, according to the company's website.
The tagline has now been translated into 40 languages and continues to be a staple statement for the brand.