Kate Middleton wore a green dress from Beulah London, a socially conscious brand that gives back
Prince William, Kate Middleton celebrate 7th wedding anniversary
Max Mumby/Indigo/Getty Images
When the royals wear something, we all take note.
Case in point: Kate Middleton's recently-worn green ensemble is the perfect go-to midi dress for an afternoon tea, but the best part about her look is the socially conscious brand, Beulah London, that's behind it. It's an empowering line that helps to support vulnerable women through employment.
The exact name of the dress Middleton wore during a visit to Family Action, a charity that supports disadvantaged children in South London is the Yahvi Tailored Midi Dress.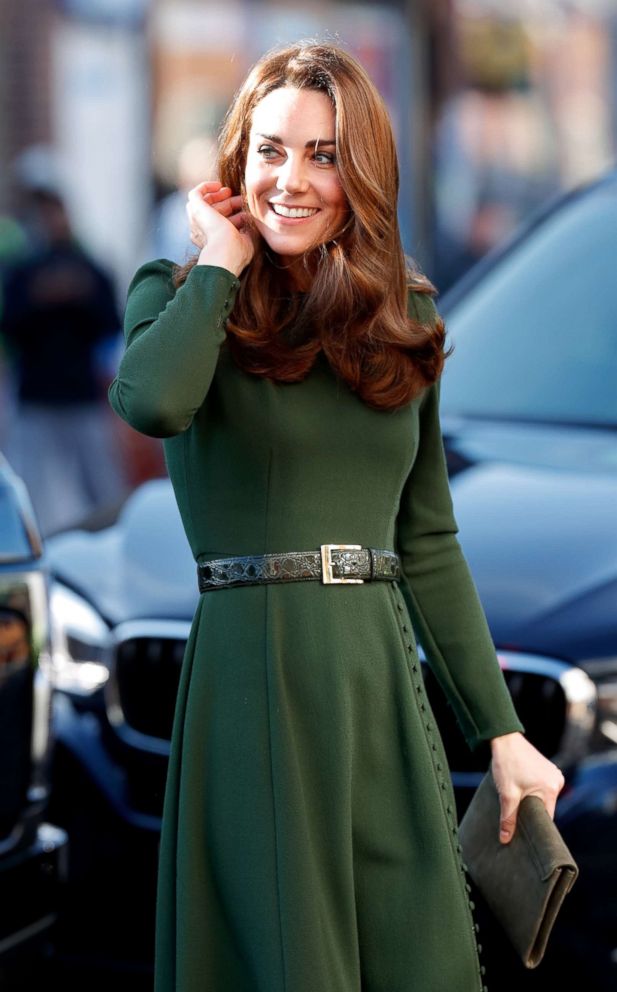 The original dress has bell sleeves, but Middleton wore a stylish, tailored version of it without the elaborate sleeves. She also added a snakeskin belt, to compliment her overall monochromatic olive green look.
Beaulah London co-founders Natasha Rufus Isaacs and Lavinia Brennan launched the brand in 2009 after witnessing women in India trapped in lifestyles that are subject to exploitation and trafficking.
"Compelled to create positive change and economic independence of these women, Beulah was born," the brand notes on their website. "An ethical luxury womenswear brand with a social mandate: to empower women through the development of skilled craft techniques and sustainable employment in order to break the cycle of poverty."
With a massive fashion industry that's packed with forced labor workers that are often overshadowed, Beulah London, has taken on social responsibility to change the narrative.
In conjunction with non-governmental organization (NGO) textile production partners, the brand has continuously used their platform to create employment for women who have overcome trafficking and exploitation by providing opportunities that will assist them and their families to have better, more sustainable futures.
Since launching, Beulah London has received high praise, and this actually isn't the first time Middleton has been spotted wearing one of the brand's looks. In 2016 she also wore a red floral gown while visiting Bhutan's capital city.
With the support of notables such as Middleton, coupled with the meaningful humble beginnings of the Beulah London, it will more than likely continue to get bigger and better.
The fashion industry has an unspoken responsibility to give back, and this brand is doing just that.
ABC News has reached out to Beaulah London for further comment but brand representatives did not immediately respond.