Linda Evangelista recently posted on social media about what she called her suffering after undergoing a cosmetic procedure.
The supermodel said in an Instagram post: "To my followers who have wondered why I have not been working while my peers' careers have been thriving, the reason is that I was brutally disfigured by Zeltiq's CoolSculpting procedure which did the opposite of what it promised."
Evangelista continued: "It increased, not decreased, my fat cells and left me permanently deformed even after undergoing two painful, unsuccessful, corrective surgeries. I have been left, as the media has described, unrecognizable."
Now, the iconic supermodel, who became a household name during the early '90s, is suing Zeltiq Aesthetics, the maker of CoolSculpting for $50 million, alleging that the procedure caused her disfigurement, pain and suffering, severe emotional distress and that she sustained economic losses as it rendered her "unemployable."
What is CoolSculpting?
CoolSculpting is an FDA-cleared cosmetic procedure that's been performed more than 8 million times, according to the company's website. It's marketed as a non-surgical way to target fat cells -- freezing them so that they eventually break down.
"It's probably the number one non-surgical fat reduction technology in the world," Dr. Jonathan Zelken, CEO of Zelken Institute for Aesthetic Medicine, told "Good Morning America."
Evangelista alleges in her lawsuit that she developed paradoxical adipose hyperplasia (PAH) from CoolScultpting, and that Zeltiq Aesthetics "failed to adequately warn and/or intentionally concealed" the known risk from consumers.
"PAH has not only destroyed my livelihood, it has sent me into a cycle of deep depression, profound sadness, and the lowest depths of self-loathing," she said in her Instagram post. "I have become a recluse."
Zelken said that PAH is an "exceedingly rare" complication that's gained widespread understanding as the technology gains more popularity. "The tissue that's been treated that does qualify as PAH is certainly harder," he said. "It's like a firm mass and it can occur usually any time after six months or even sooner after the treatment."
Allergan Aesthetics, the owner of CoolSculpting has acknowledged that paradoxical adipose hyperplasia is a potential side effect of the procedure.
Evangelista claimed that Zeltiq offered her corrective surgery free-of-charge, but on the condition that she sign a confidentiality agreement. When she declined that request, she says they agreed to still cover the cost, but that after the surgery, she says they reneged on that promise.
She also alleged in her lawsuit that the surgery failed.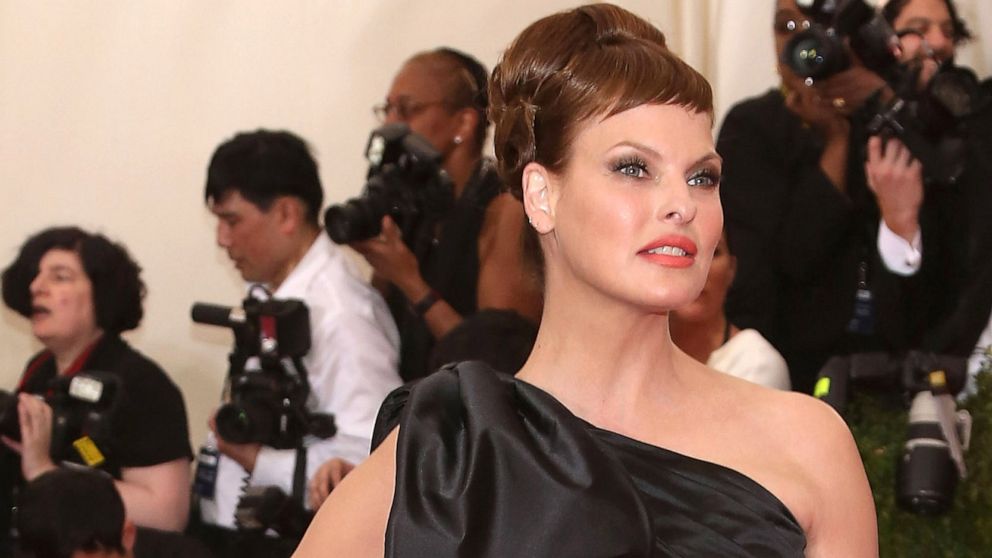 "With this lawsuit, I am moving forward to rid myself of my shame, and going public with my story," said Evangelista in her post. "I'm so tired of living this way. I would like to walk out my door with my head held high, despite not looking like myself any longer."
She's received an outpouring of support from fans including fellow supermodel Cindy Crawford who left a comment saying, "Linda — your strength and true essence are forever recognizable and iconic! Bravo!"
Model Paulina Porizkova also shared her support on Instagram with a moving message.
"She has bravely come out with her story today, and I want to applaud her and hug her and celebrate her," said Porizkova. "There was a reason she retired from the spotlight, and for a woman known for her brilliance as a physical chameleon and embodiment of elegance, it was a harsh one. I will not tell you her story, that is for her to do, but I do want to celebrate her courage in voicing it."
"GMA" has reached out to Allergan for comment, and has yet to receive a response.