Lori Harvey has a new beau, and they've officially gone public.
The model and entrepreneur was photographed with actor Damson Idris on the red carpet for the final season premiere of "Snowfall."
Harvey wore an alluring off-the-shoulder lack gown accessorized with a chunky bracelet. She also wore statement earrings, and finished the look with a bob-length, Old Hollywood hair look.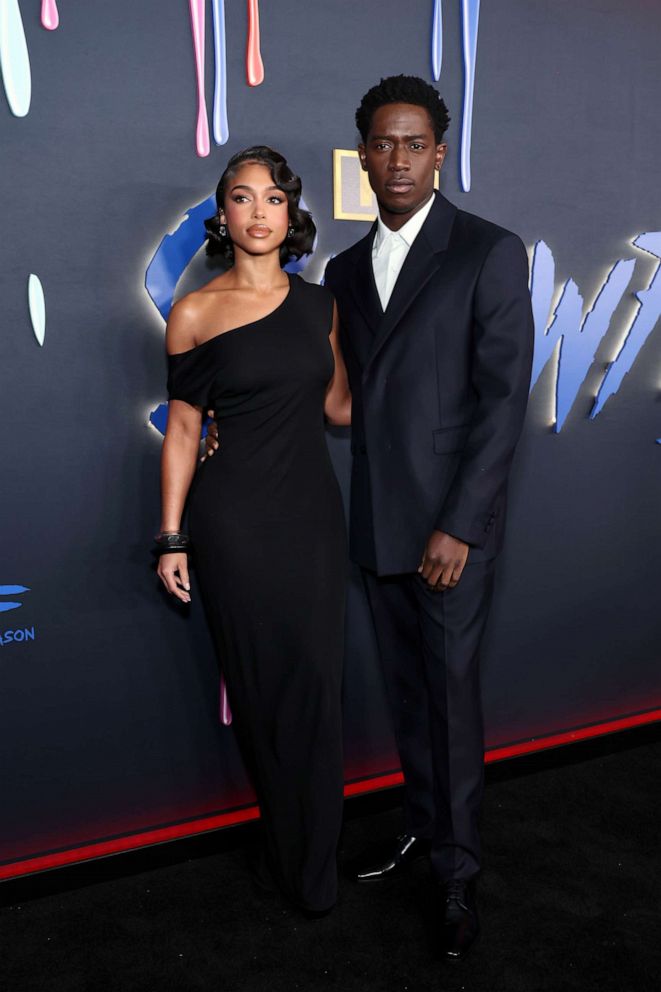 Idris donned a coordinating look in a Prada suit, white shirt and black shoes.
FX's "Snowfall" premiered in 2017, and is based on the rise 1980s drug epidemic in Los Angeles. Idris has a starring role as 19-year-old Franklin Saint, who went from convenience store clerk to become South Central LA's notorious drug kingpin.
Harvey made her relationship with Idris known in January by posting a cozy photo of the two embracing one another on her Instagram Stories.
Shortly after Harvey's post, Idris also posted a solo shot of Lori on his Instagram Stories where Harvey was seen holding stacks of money. He captioned the snap "The Plug."
In addition to her fresh romance with Idris, Harvey was also the star of Essence Magazine's January/February issue.
"WOW!! Pinch me I think I'm dreaming. I'm soooo over the moon excited to be on the Jan/Feb cover of @ESSENCE," Harvey captioned a post revealing the cover.
She continued, "I literally grew up reading Essence and remember seeing my parents do their covers and always dreamed about being on the cover one day and that day is here. This Black Love issue is a personal love letter from me to the world. My rules. My journey. My way.
The 26-year-old social media star is the daughter of Marjorie Harvey and adopted stepdaughter of comedian Steve Harvey. She split up with long-time boyfriend actor Michael B. Jordan last summer.