Stars take the camp theme to extremes at Met Gala
Celebrities stepped out on the first Monday in May to celebrate a love of exaggerated fashion, and Emily Ratajkowski drew inspiration from an icon she has always looked up: Cher.
The model and actress stunned on the pink carpet at the Metropolitan Museum of Art in New York City in a sparkling silhouette gown and headpiece custom designed by Peter Dundas and Evangelo Bousis.
The "Gone Girl" and "I Feel Pretty" actress showed off her fit physique in a sheer dress with cutouts around her torso and open back.
Getting Ready in the Custom Gown
Ratajkowski channeled Cher for her fifth Met Gala as the singer perfectly embodied this year's style exhibition at the Met Museum -- which also serves as the theme for the gala -- "Camp: Notes on Fashion."
The colorful exhibition uses Susan Sontag's 1964 essay "Notes on Camp" as its inspiration and it portrays how fashion designers have paid tribute to camp over the years.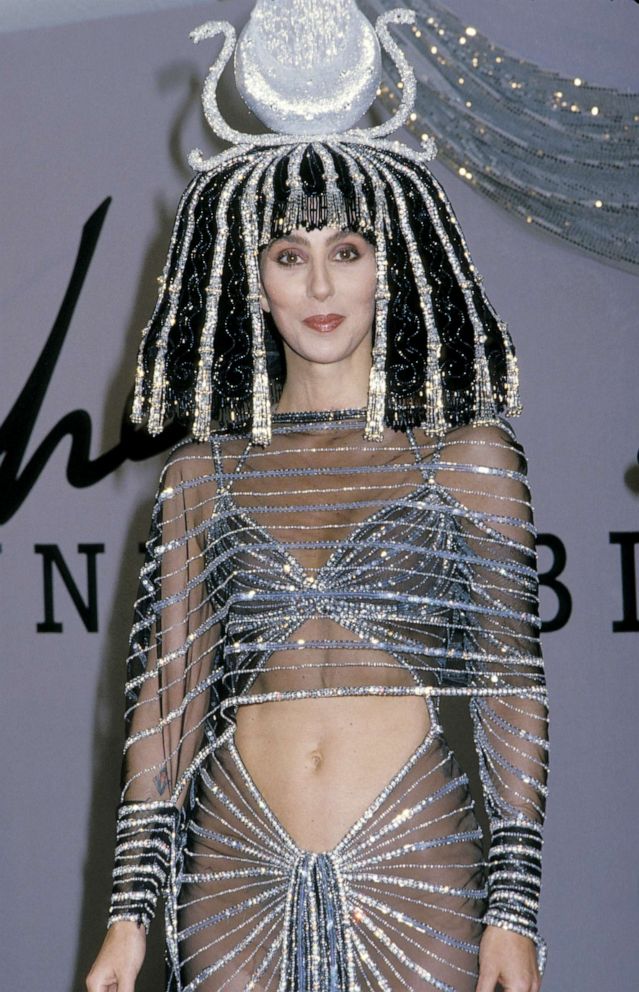 Ratajkowski told "GMA" the Vogue-hosted fashion event was the perfect opportunity to pay homage to the legendary singer and actress.
"For me, Cher is just such an icon; she is someone that I have always looked up to. 'Moonstruck' was one of my favorite movies growing up. It still is," the model said. "There's not always a moment to really pay homage to her -- and we had this really great vision of doing that and pushing that limit, and this is the opportunity to do it."
Ratajkowski turned to Dundas and Bousis, who custom designed a hand-beaded gown that echoed some of Cher's signature looks.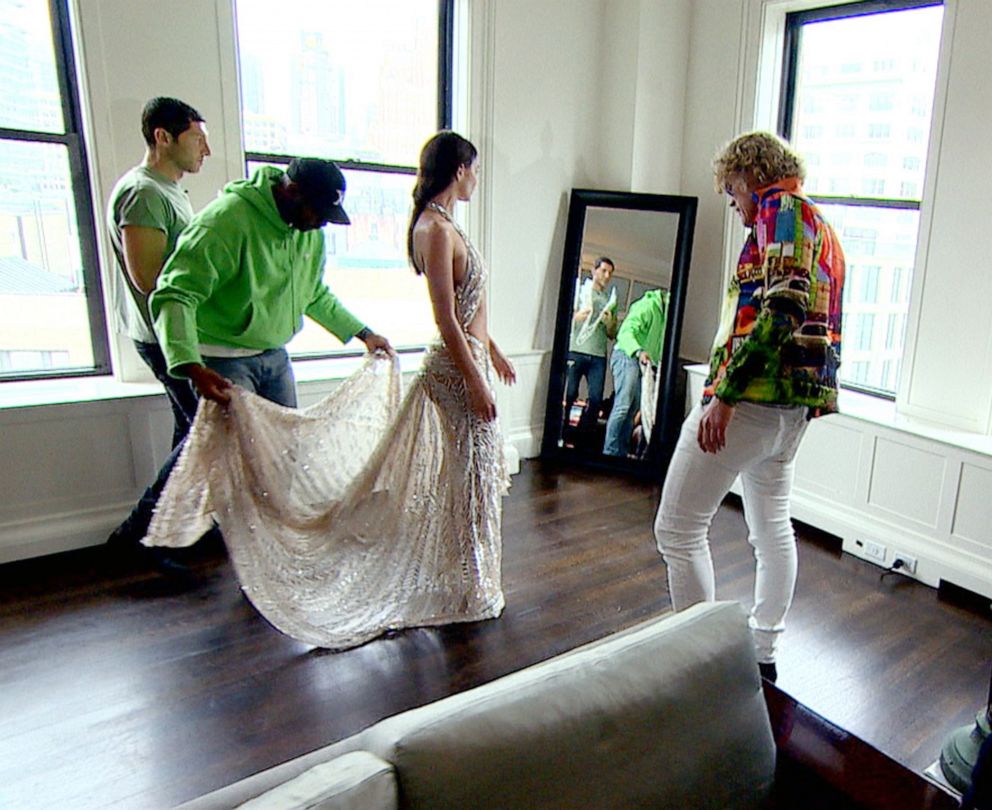 Dundas said he played with "Egyptian motifs" and included an "entire wing that goes from the side of the dress to the back."
"Then, doing the headdress to kind of work back to that with the wings as well," the designer added.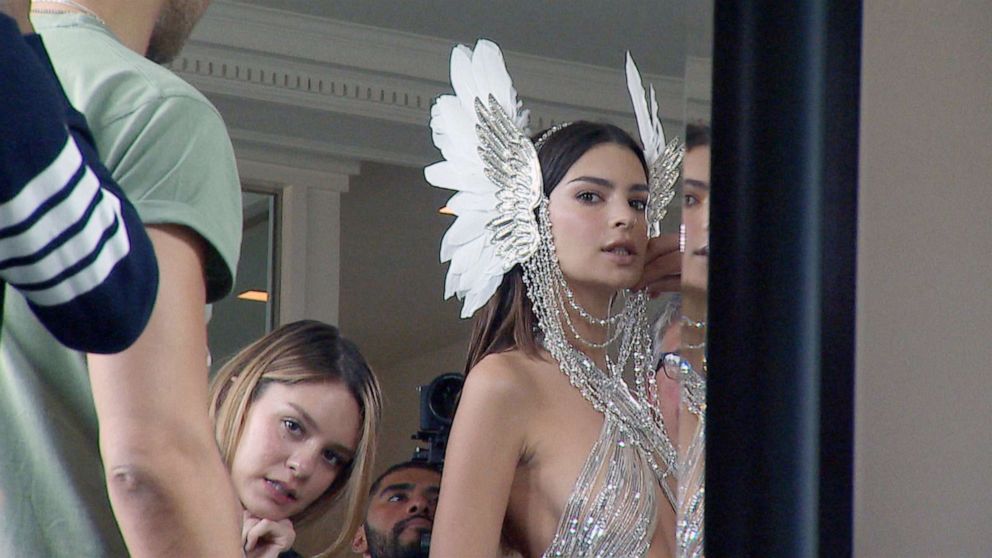 The Swarovski crystal and feathered headpiece took nearly three weeks to complete.
"Emily is the only person who could wear this dress; it was made for her," Bousis said.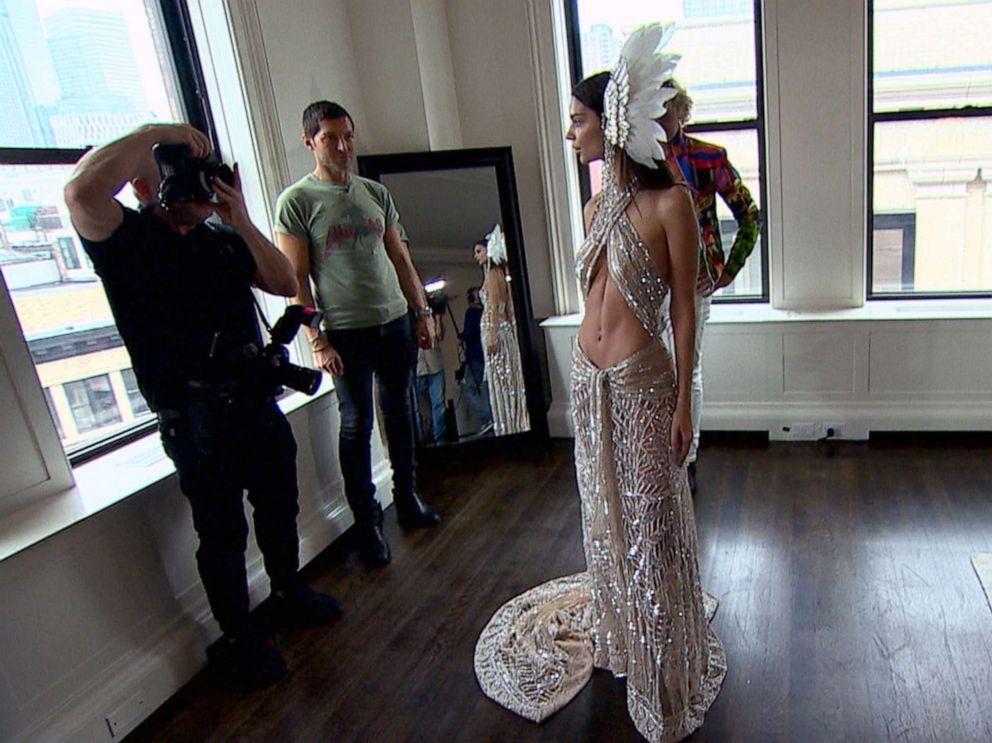 "I'm just obsessed," Ratajkowski said of the delicately crafted design. "This is that moment where you are like, 'OMG it is coming together -- it is going to happen.'"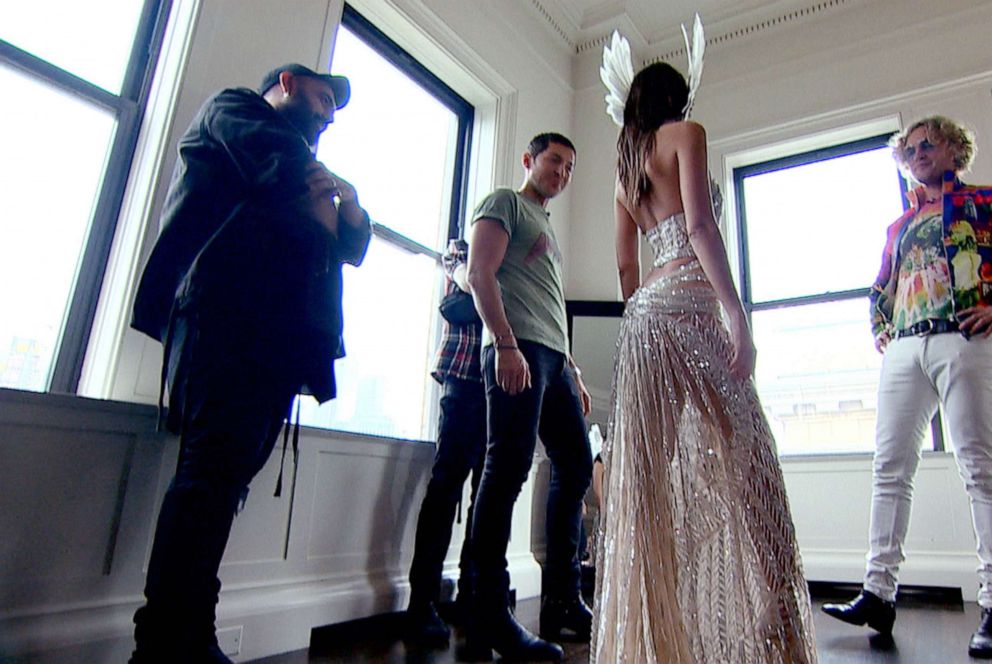 Stunning on the Pink Carpet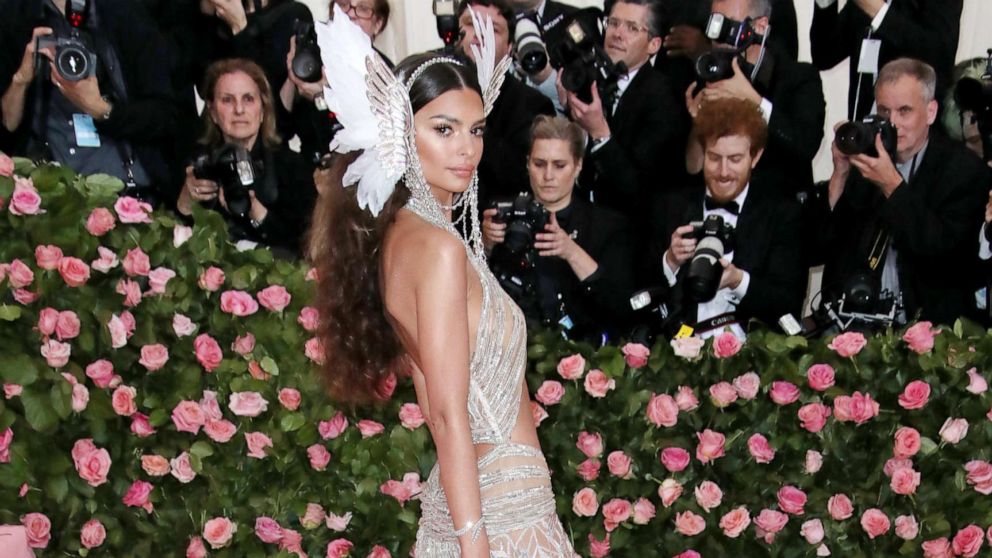 Inside the Met Gala
Bousis shared a snapshot inside the Met alongside the model and Dundas.
Cher Steals the Spotlight with Surprise Performance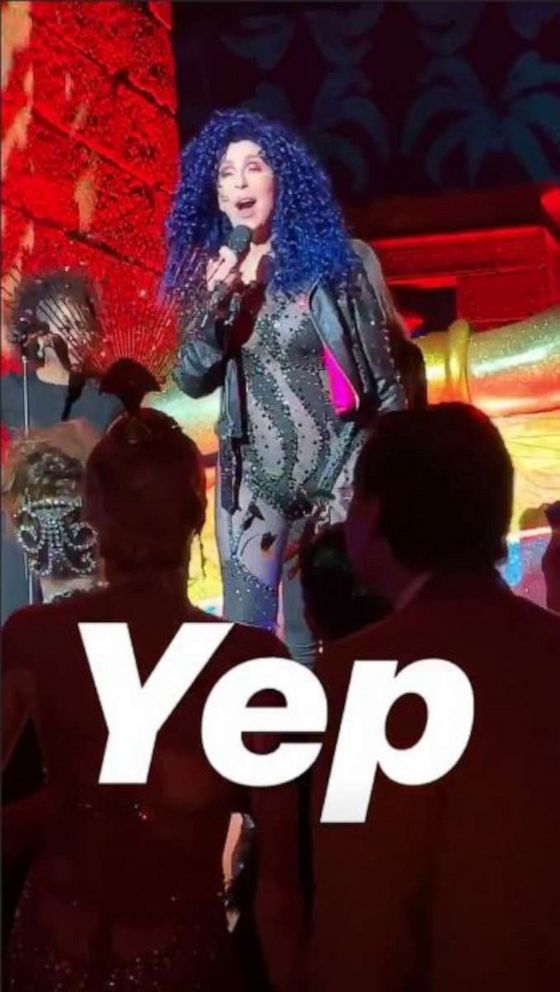 To make the night even better for Ratajkowski, Cher, 72, surprised the attendees with a performance of some of her greatest hits. For her look, the iconic star went with a bright blue curly wig and sheer, patterned jumpsuit.
Perhaps Ratajkowski will channel that one next year.