Stories from the Oscar winners you didn't see on screen
Kobal/Shutterstock, Pool via Getty Images
Zendaya made a stylish appearance at the 2021 Oscars Sunday in a look inspired by legendary artist Cher.
The "Malcolm & Marie" actress, who presented at the 93rd Academy Awards ceremony, wore a neon yellow chiffon Valentino gown that featured cut-out detailing, designed by the label's creative director, Pierpaolo Piccioli.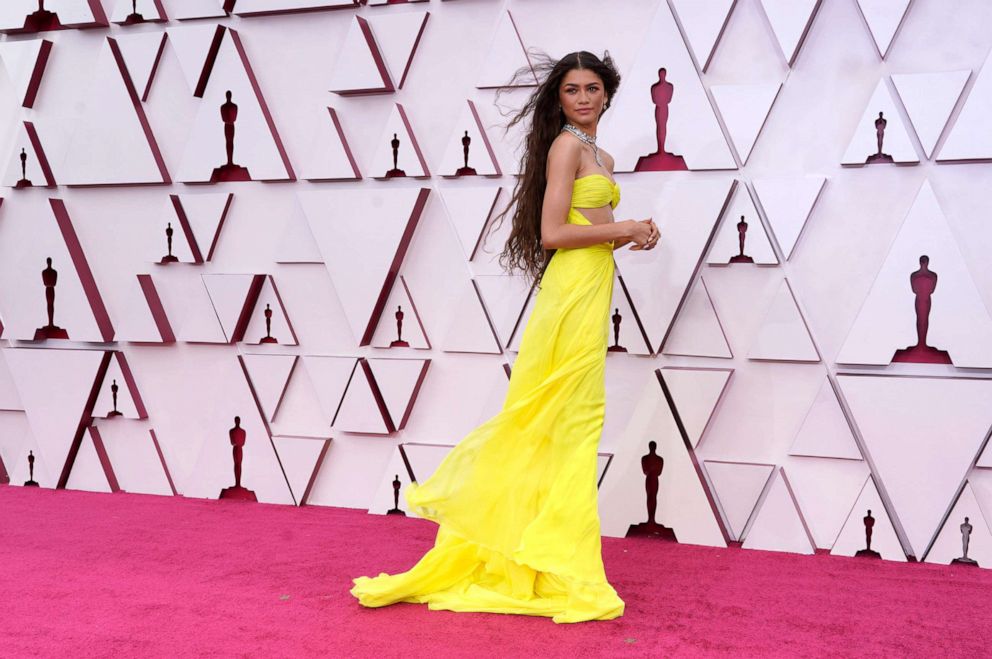 Zendaya's stylist, Law Roach, reposted a video on his Instagram story of Cher wearing a similar yellow cut-out gown and wrote "constant inspiration."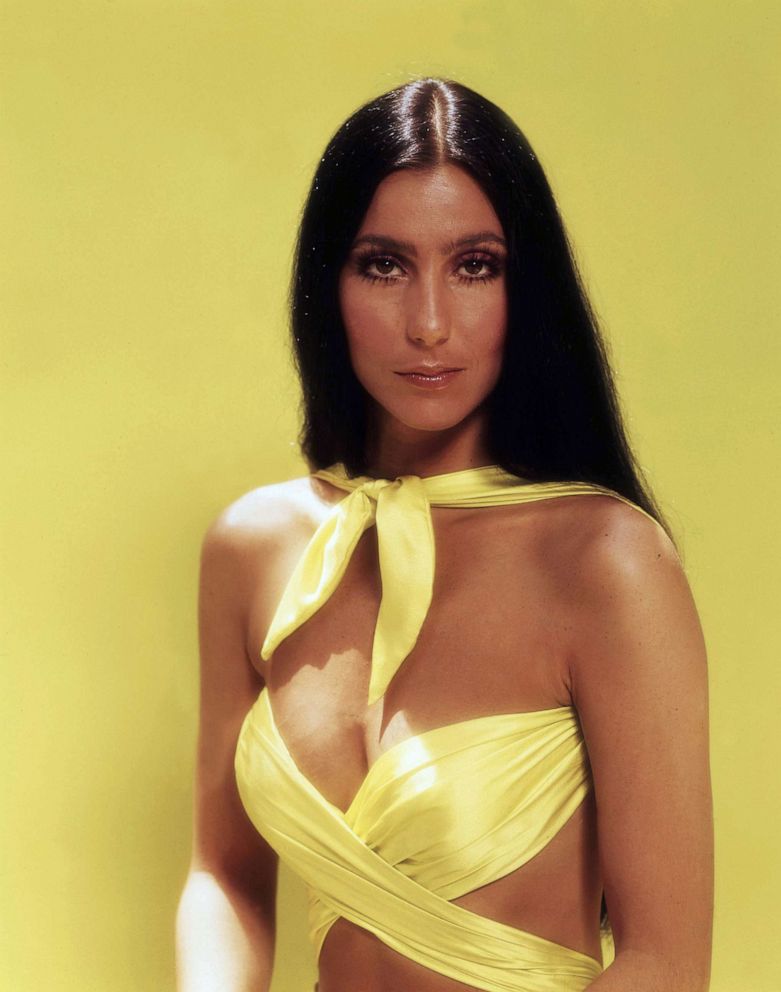 In the video, Cher can be seen wearing several looks -- including the yellow gown -- during her self-titled variety show, which ran for two seasons, from 1975 to 1976.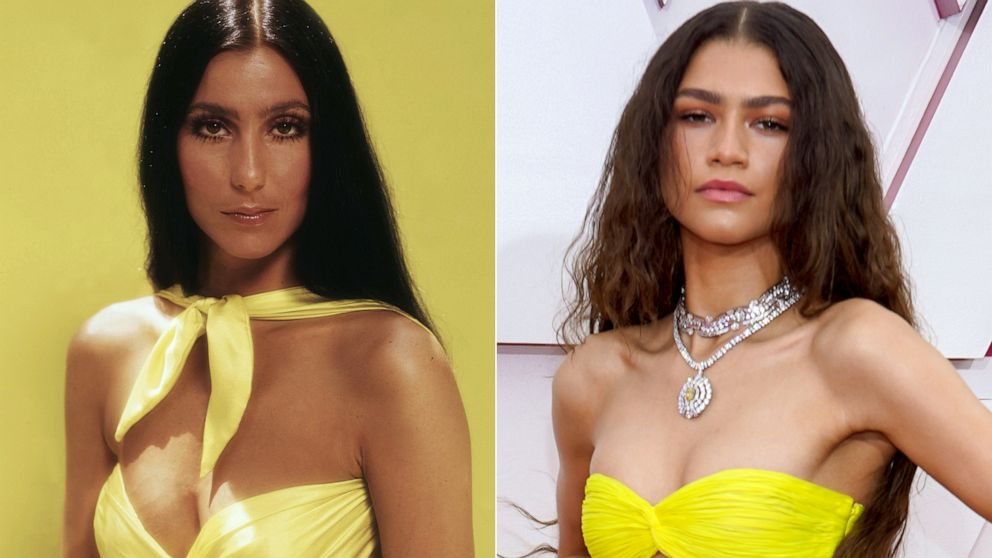 The luxury Italian fashion house behind Zendaya's gown, Valentino, revealed in an Instagram post that "300 hours of work by hand have been necessary" to create the gown.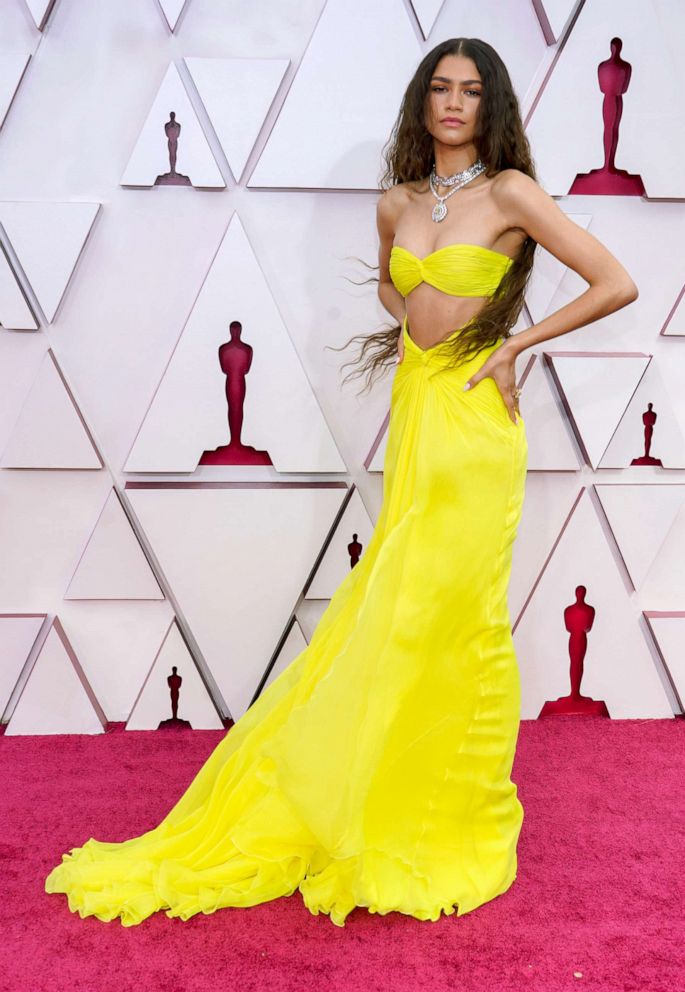 The "Euphoria" actress completed her Oscars look with Bulgari diamonds. Check out more clips Roach shared of Zendaya's Oscars appearance below:
Check out more red carpet looks from the 93rd Academy Awards here.
For all things Oscars 2021, visit Oscar.com.