Jennifer Lopez says she 'never imagined' winning the MTV Video Vanguard award
Kevin Kane/WireImage/Getty Images
On Monday night, Jennifer Lopez will accept the Michael Jackson Video Vanguard award at the 2018 MTV Video Music Awards, but one key question remains unanswered. What will she wear?
The "Dinero" singer and former fly girl, 49, has evolved from her bedazzled bandanas while maintaining bombshell looks. Here's a glimpse of Lopez's style over nearly two decades at the VMAs.
Year: 2000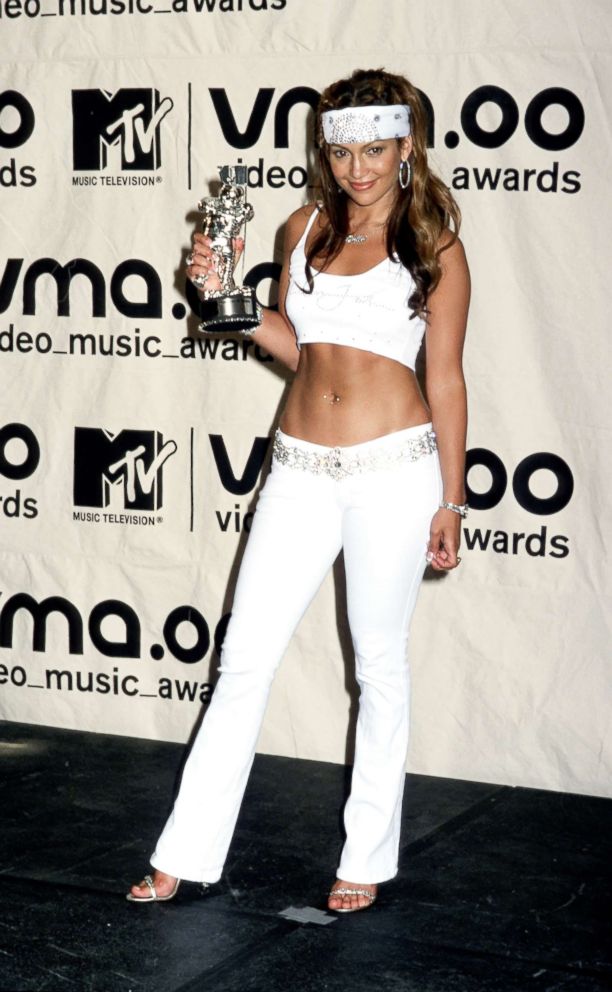 J.Lo's snagged the VMA for Best Dance Video for "Waiting for Tonight" in an all-white bandana and crop top by Sean John, the clothing line of her then boyfriend, P. Diddy.
Year: 2001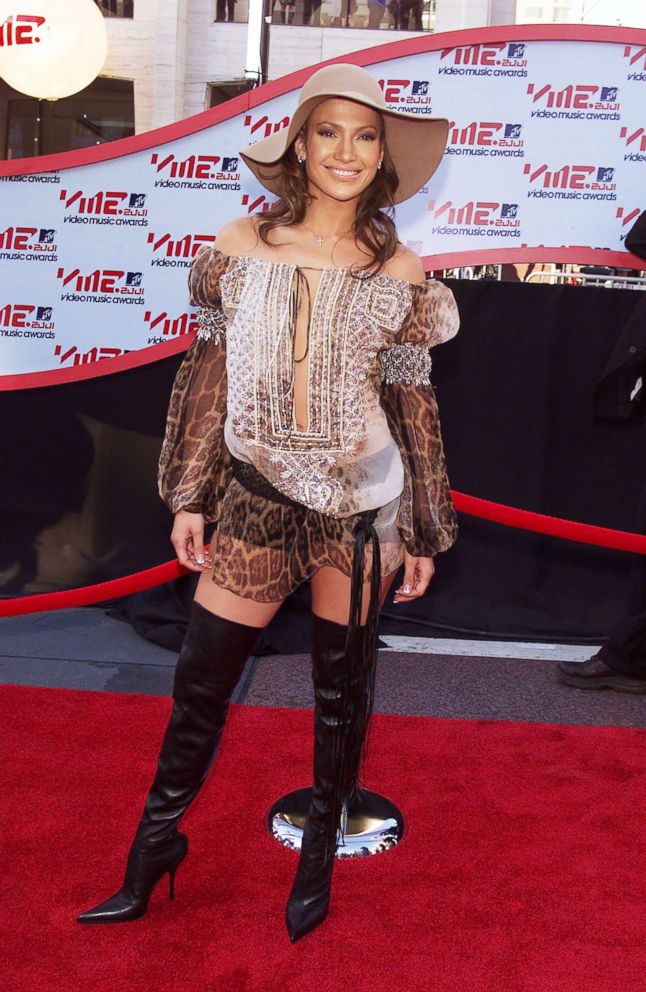 Lopez paired a floppy hat with over-the-knee boots and a sheer, leopard mini dress, the same year she and Ja Rule performed their hit track, "I'm Real (Murder Remix)."
Year: 2002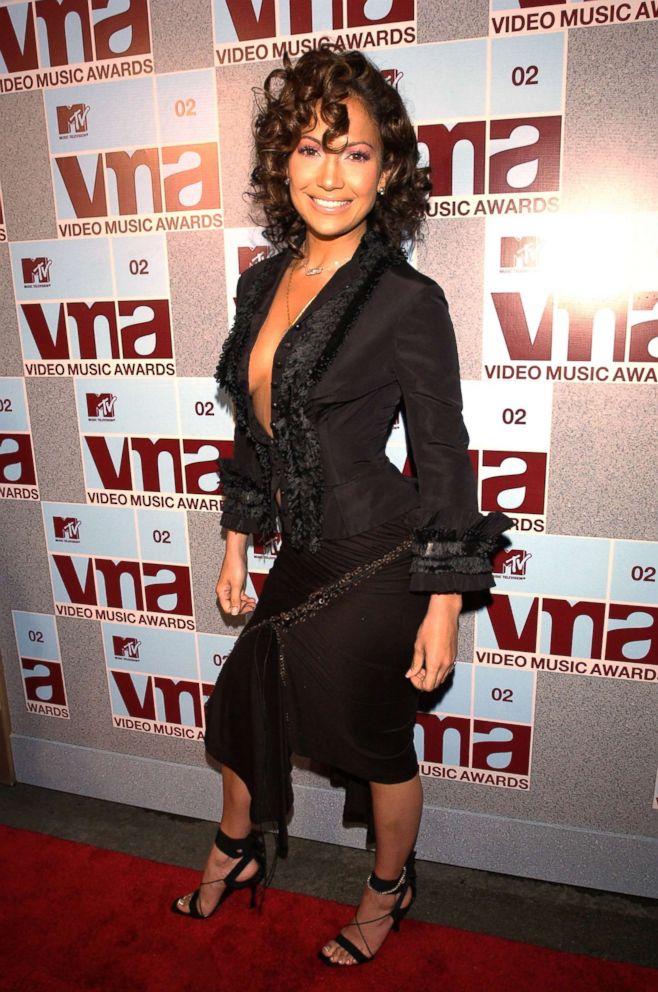 The same year J.Lo received a moonman for Best Hip-Hop Video for "I'm Real," she rocked a fringe-accented midi dress with a deep neckline.
Year: 2004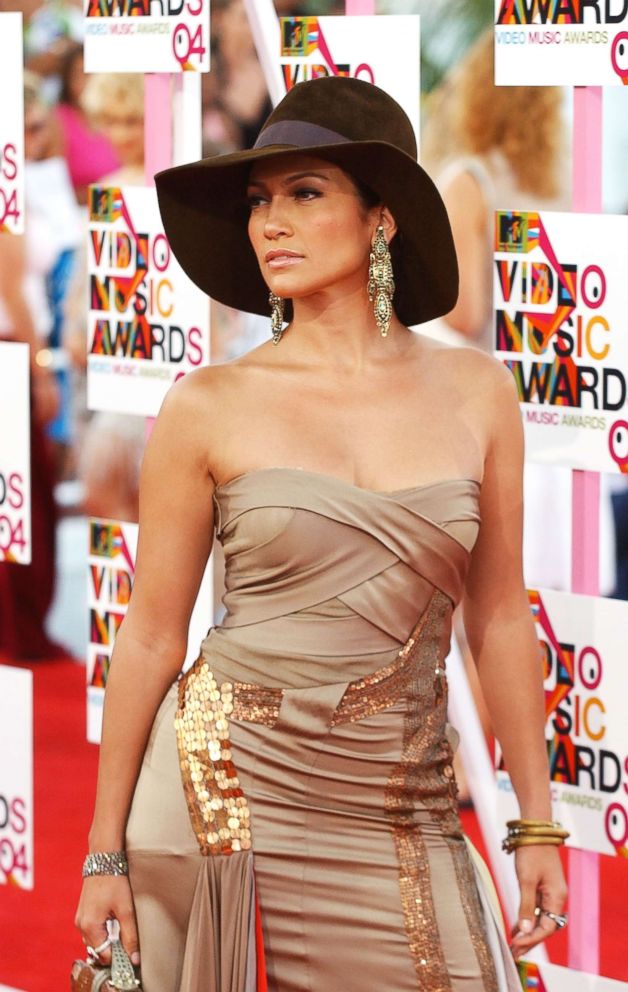 J.Lo brought another hat to the carpet in 2002 with a set of statement drop earrings and a tan, handkerchief dress with sequin accents.
Year: 2006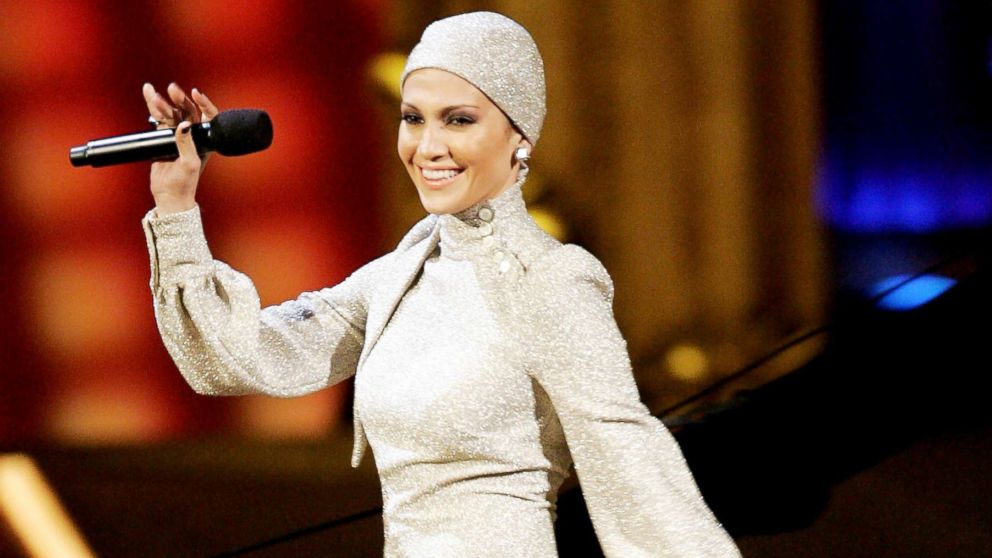 In 2006, Jenny from the Block sported a glittery mini, thigh-high boots and headscarf to match.
Year: 2009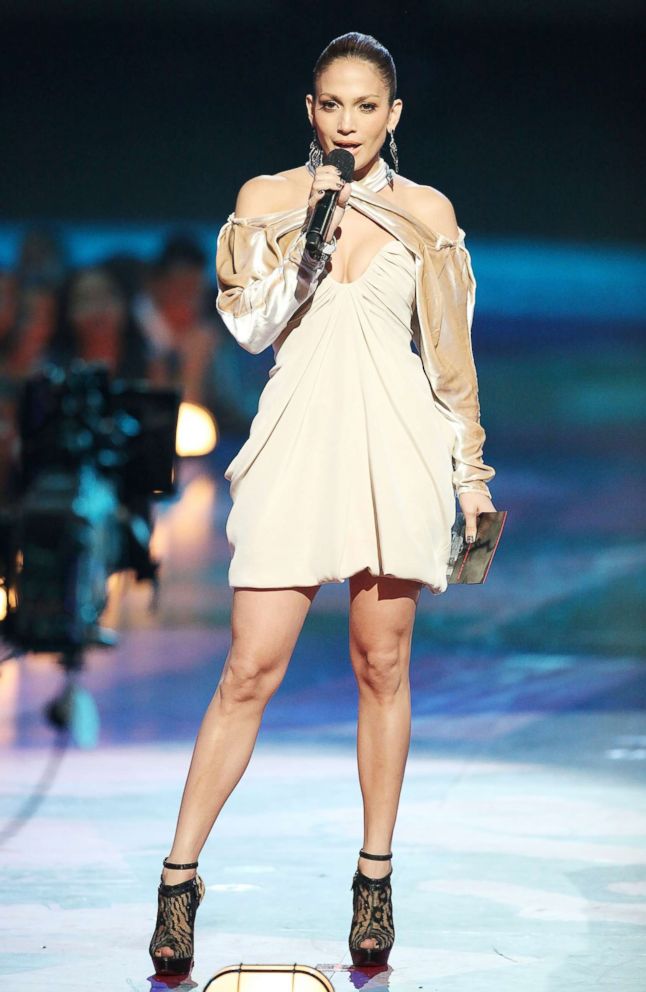 J.Lo paired caged heels with a babydoll dress embellished with velour halter sleeves in this VMA's look from 2009.
Year: 2014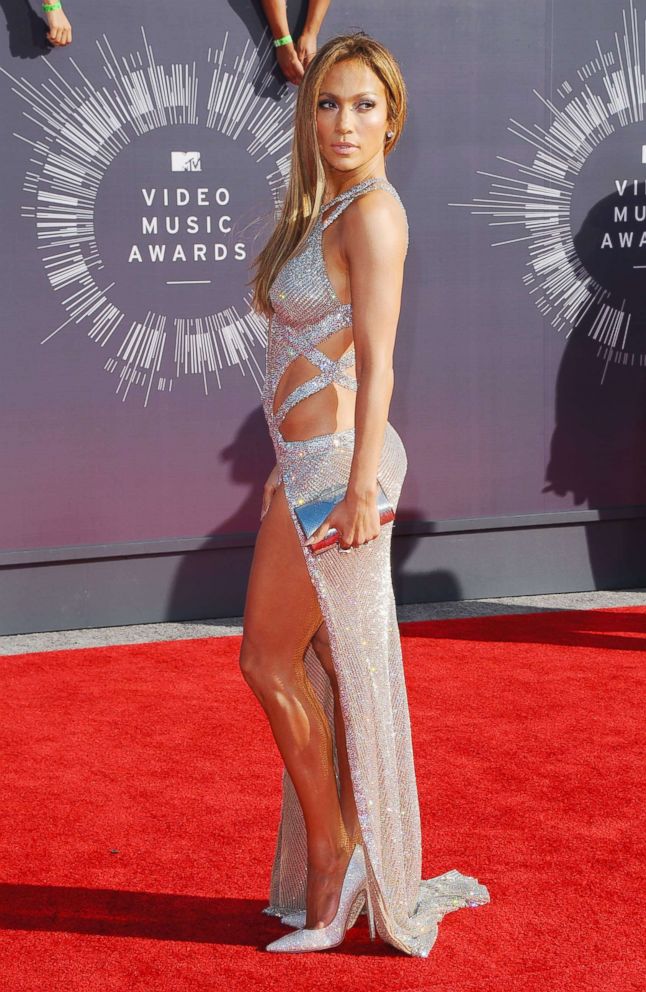 Jen showed some skin in a glitzy gown with cutouts and matching shoes during her most recent VMAs red carpet appearance.