With billions of beauty-related Pins being saved to Pinterest, searching for inspiration as well as the latest trends should be as user-friendly as possible. That's why the platform has now added a skin tone feature into its search tool that will make looking for everything from makeup to hair inspiration more efficient and inclusive for everyone.
On Thursday, Pinterest rolled out the new feature, which displays a palette with a range of skin tones, that appears when users type in search terms such as "eye shadow" or "bold lip colors." The new feature aims to give users a more customized search experience that feels more authentic to who they are.
"As a Pinner and woman of color myself, I was customizing my searches to get relevant results and knew we needed to do something about this," Candice Morgan, Pinterest's head of inclusion and diversity, explained to "Good Morning America." "At the same time, I heard from a young Pinner who loved using Pinterest but wasn't seeing content that was most relevant to her. You shouldn't have to do extra work like add keywords to find personally relevant ideas, so I got to work with passionate people on the product and engineering teams."
Pinterest began testing the tool last year on the desktop version of its platform and now it will be available on iOS. According to Digital Trends, there are also plans to update it on Android in the future as well.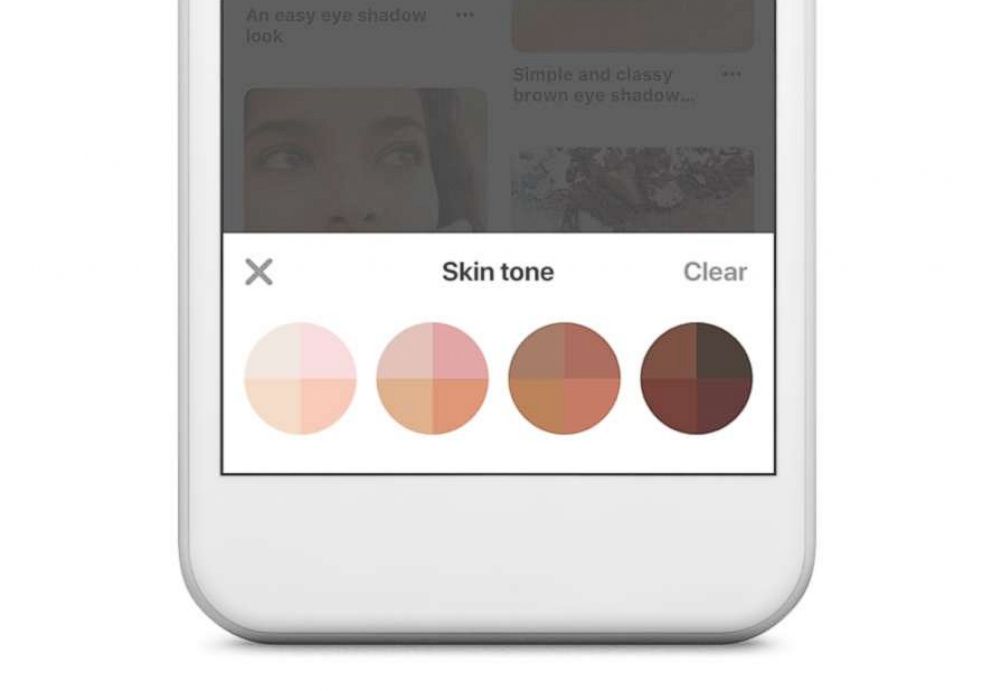 Pinner feedback ultimately played an integral role in the creation of the search feature. These Pinners included Prinyaka Bhansali who uses Pinterest to find traditional Indian beauty ideas, as well as wardrobe stylist and costume designer Vic Styles, who prefers discovering beauty ideas on Pinterest.
Brand representatives from Pinterest also pointed out in an email that "last year, nearly 60 percent of the top 100 search terms for skin-related searches involved a tone, such as dark skin, pale skin and olive skin, which showed us women of all skin types wanted a way to customize their searches."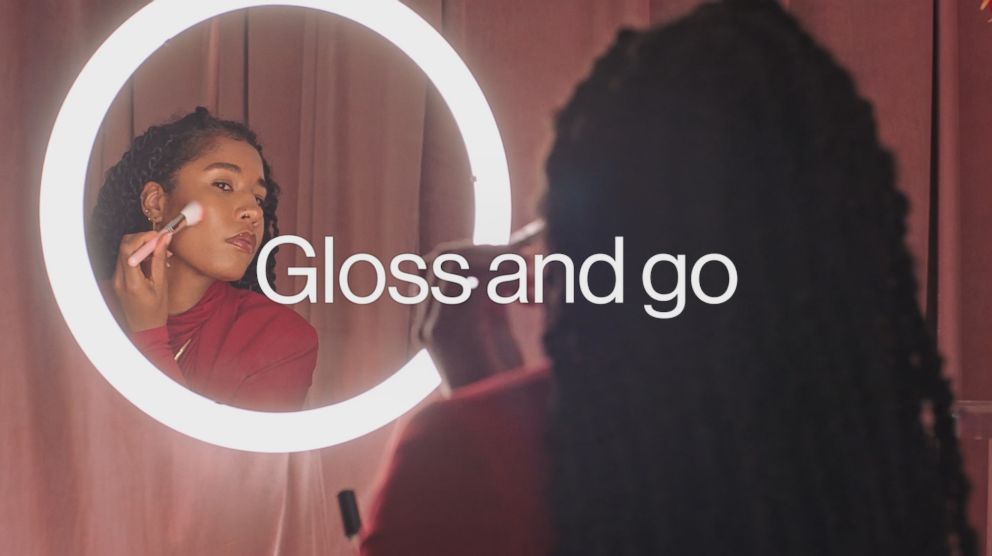 "Good Morning America" tapped beauty and lifestyle content creator Ada Rojas to talk about the new function.
"As a proud Afro-Latina I work very hard to create compelling content that will resonate with my diverse audience," she told "GMA." "This inclusive makeup search tool is extremely important not only for my audience but also for all content creators including myself.
"My followers, or 'Vecinas,' as I like to call them will now have an easier time finding beauty content that is tailored to their specific needs and concerns and bloggers will now have a more comprehensive tool that will highlight the content we all work so hard on to create, so that our current and future audience can find it and feel seen," Rojas said.
There is apparently a need for this kind of customization, which allows people to interact with Pinterest more organically and in a more diversified fashion.
"Pinners shouldn't have to add extra words to find personalized ideas when searching for terms like 'curly hair' and 'everyday makeup," said Morgan. "We hope inclusive features like this help people feel seen, inspire them to try creative ideas and are useful in their everyday lives."