This week, Rent the Runway, the popular online platform that rents out designer accessories and clothing, launched its first South Asian line with the introduction of Indian formal wear by a brand called Sani.
"Sani is the first South Asian style brand that we've added to our offering and we look forward to gathering the feedback on it from our members, so stay tuned for more!" a representative from Rent the Runway told GMA in an email.
Like so many businesses, Sani was born out of lack of options.
Sisters Niki Shamdasani, 26 and Ritika Shamdasani, 19, founded Sani in 2017 after years of struggling to find South Asian clothes rooted in their Indian heritage but with modern designs that resonated with first-generation South Asian Americans.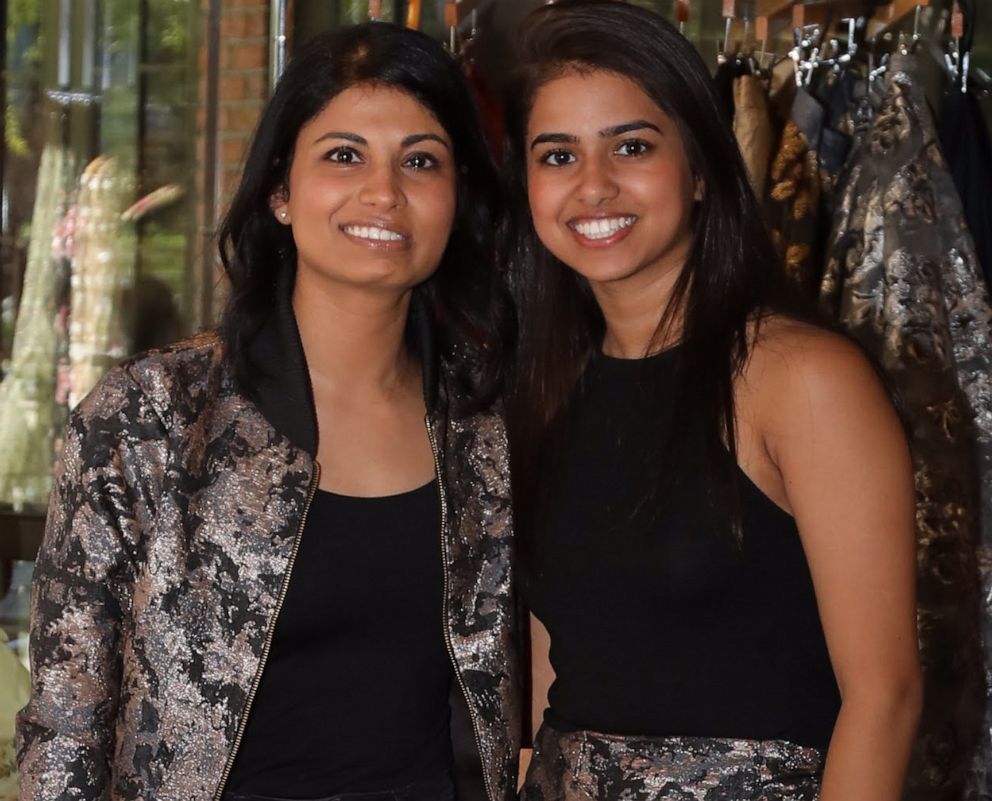 They found the shopping experiences both in the States and India were limited.
"It's like looking for a needle in a haystack," Niki told "Good Morning America." "We didn't understand why we didn't like shopping for cultural wear until we spoke to those around us and found no one we knew enjoyed the experience either."
With no background in fashion the Shamdasani sisters started building the business one step at a time, with just an idea and a portfolio of "what was really just cobbled sketches."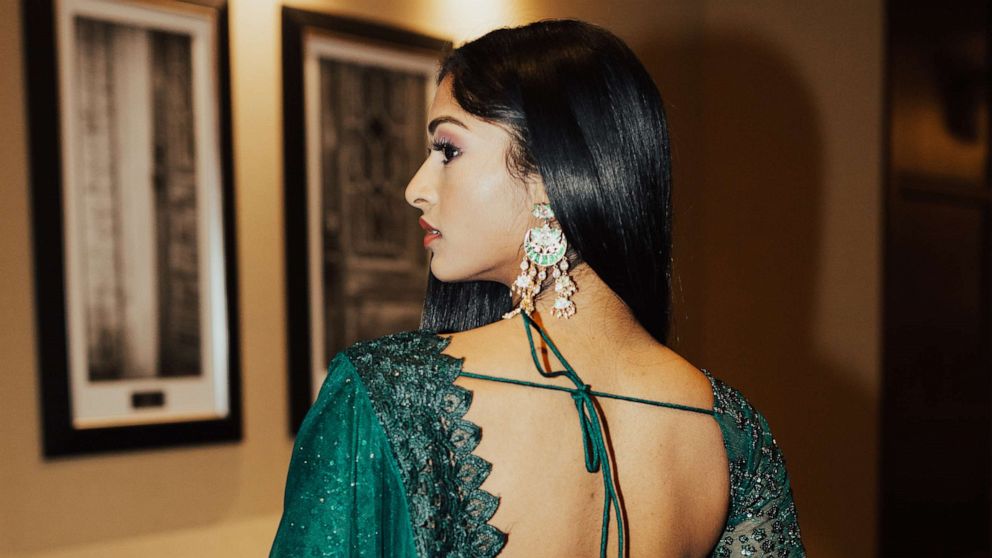 Niki said the opportunity to collaborate with Rent the Runway came about after she cold-emailed co-founder Jennifer Hyman -- Hyman had done the same thing when she contacted Diane Von Furstenberg, who helped the online platform kick off.
Hyman "put me in touch with her amazing team and the rest is history," Niki recalled.
So far, the website is starting with a selection of three formal wear options, two lehengas and one anarkali.
"For us, the company has always been about celebrating our culture on a global level and increasing visibility of South Asian craftsmanship and culture, and to see South Asian fashion to show up on this mainstream fashion platform means so much," Niki said.
However, they wanted to make sure their brand doesn't exclude other non-South Asian groups.
There's a difference between cultural appropriation and appreciation, Niki told GMA, which "lies in the understanding of the context and culture."
In an effort to help educate and inform their customers Rent the Runway and Sani will also roll out instructional videos to go along with the clothing line.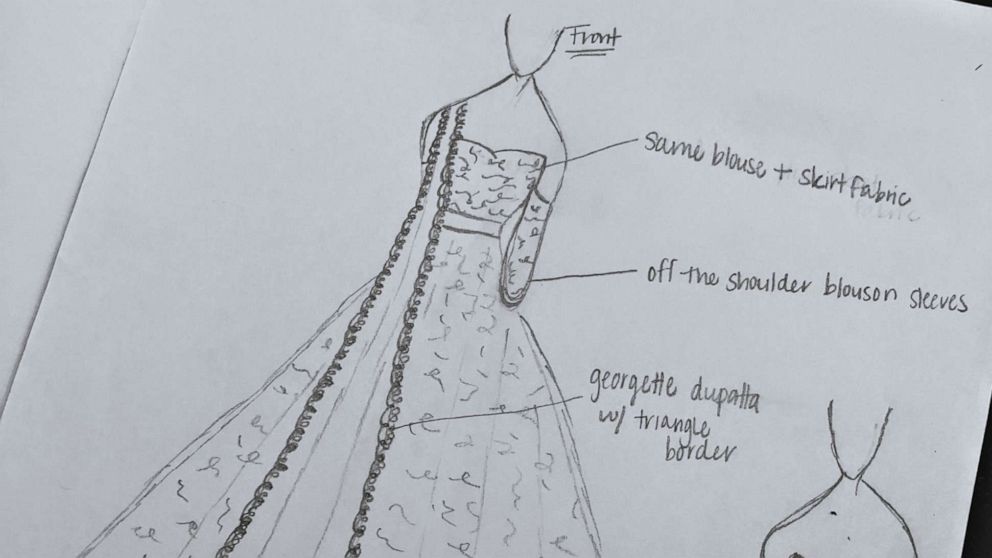 For them, the collaboration with Rent the Runway opens a door for everyone to participate in their vibrant rich culture.
"It's just about understanding and respect," Niki added.
She also pointed out the diversity and complexity of South Asian culture make it impossible to capture it in its entirety because "even in one style of lehengas there are so many regional variants to that, this is just a starting point."
The collection went live on Wednesday and already people are taking notice and praising the launch on social media, including actress Mindy Kaling and comic book editor, Sana Amanat.
"It's been so exciting," Niki said. "Our family has been supportive through this whole process -- just seeing to come to fruition is really amazing."