Sha'Carri Richardson is headed to her Olympics debut in Tokyo and she's bringing along her fierce style.
The 21-year-old won the women's 100-meter final during the U.S. Olympic Track and Field Trials and it was hard to miss her vibrant orange, half-up updo hairstyle; sparkling nail art and glamour eyelashes.
It was also hard to miss Richardson's outstanding stride as she gained victory in 10.86 seconds -- accelerating into the lead in the final meters.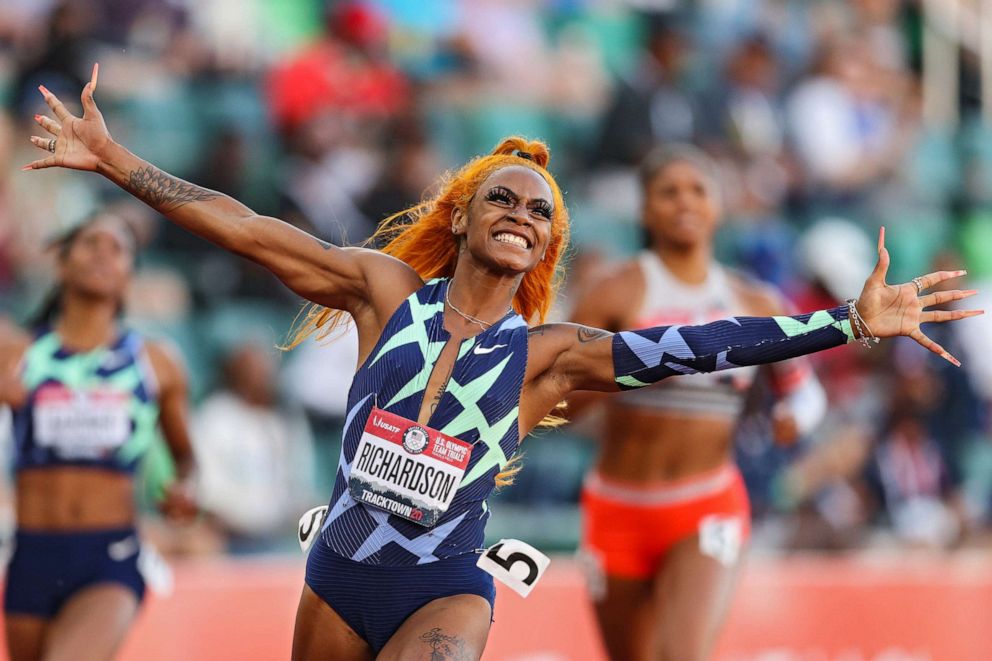 Richardson's hard-to-miss bright hair moment was made possible thanks to her girlfriends' choosing it for her, according to The Washington Post.
"She said it just spoke to her, the fact that it was just so loud and vibrant," the track star told the Post.. "That's who I am. She just wanted me to be able to make a statement — let's continue to show the world I'm a force to be reckoned with."
At her previous meet, Richardson rocked a head full of blue hair, when she was named the sixth-fastest woman ever.
She's also shown off everything from platinum blonde to cherry red strands throughout the past few yeas.
Richardson's recent win comes shortly after her biological mother passed away last week. When asked about it, she declined to respond in detail to reporters about her emotions as the topic is still "very sensitive" and "confusing."
An Olympic gold medal for 100-meters hasn't been won by a U.S. woman since 1996 by Gail Devers. However, now Richardson is in position to bring home gold for the country once again.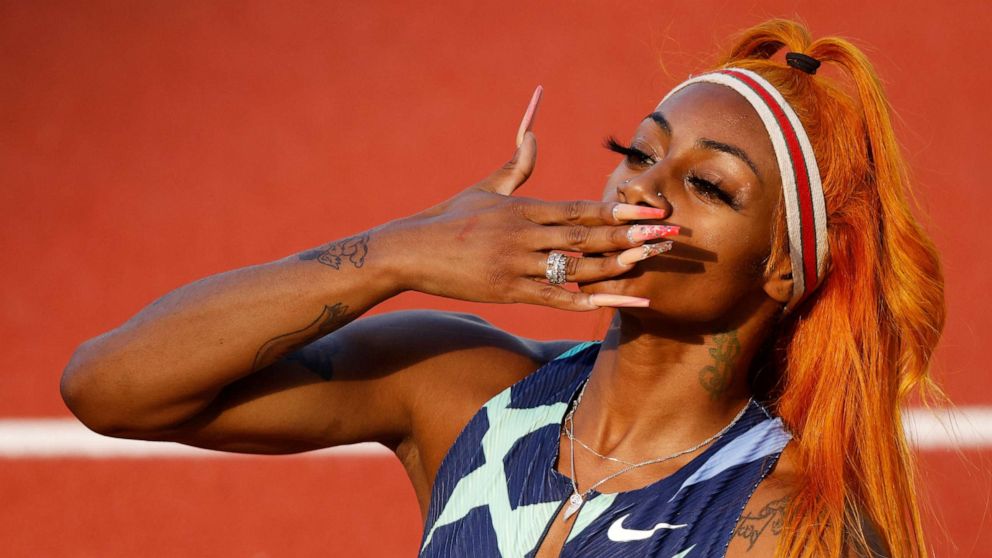 She now has one of the fastest running times, 10.86, only 0.24 seconds off from Florence "Flo Jo" Griffith Joyner's world record. Joyner, who died in 1998, was noted not only for her atheleticism but also for her iconic sense of style.