Festival season is in full swing and if you need some inspo to try to stand out from the crowd look no further! Coachella is a time to put the regular black eyeliner and beige eyeshadow down and opt for all things glittery and bright. This year the trends that are sure to impress include lots of glitter and jewels -- so gear up for getting out of your comfort zone!
Glitter eyebrows
This year it's all about glitter, glitter and more glitter at Coachella. You'll be sure to dazzle your friends with this glitter eyebrow look.
Bejeweled eyebrows
If you're really hoping to shine bright like a diamond at festivals this year, try out the jewel eyebrow trend. You can buy the plastic jewels at any craft store and stick them to your eyebrows with some eyelash glue!
If you want to razzle-dazzle even more you can create patterns with jewels on your forehead, the side of your face and more.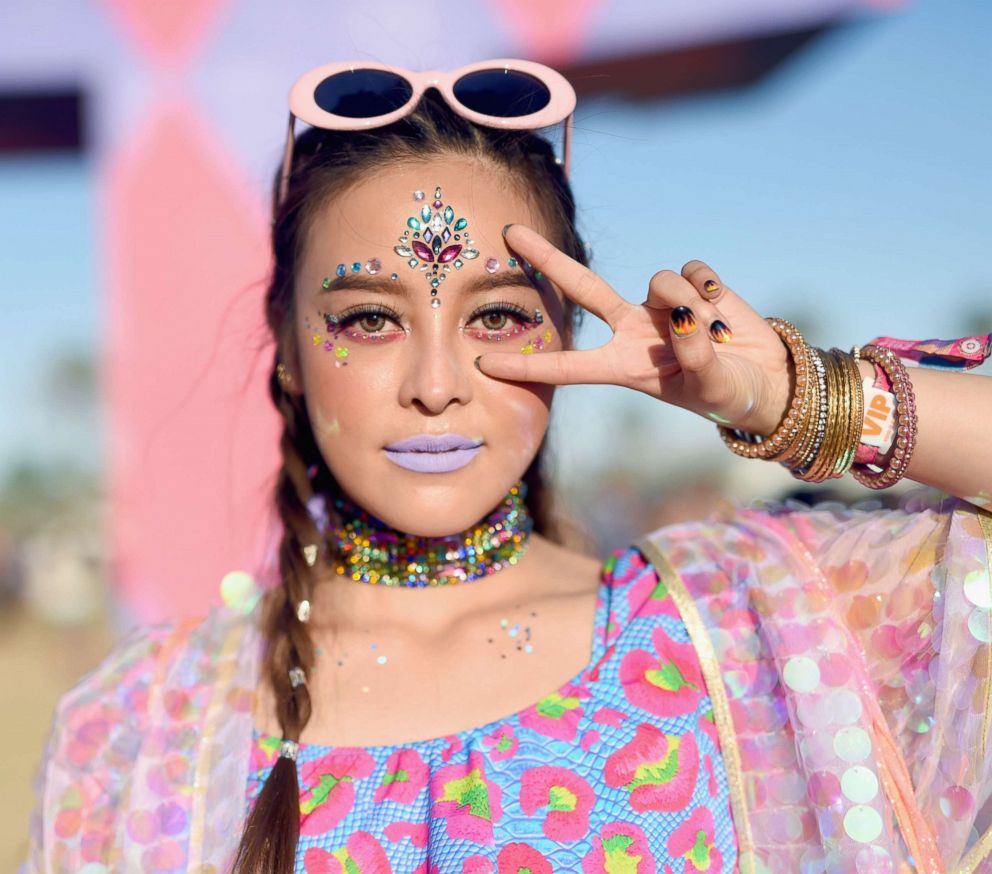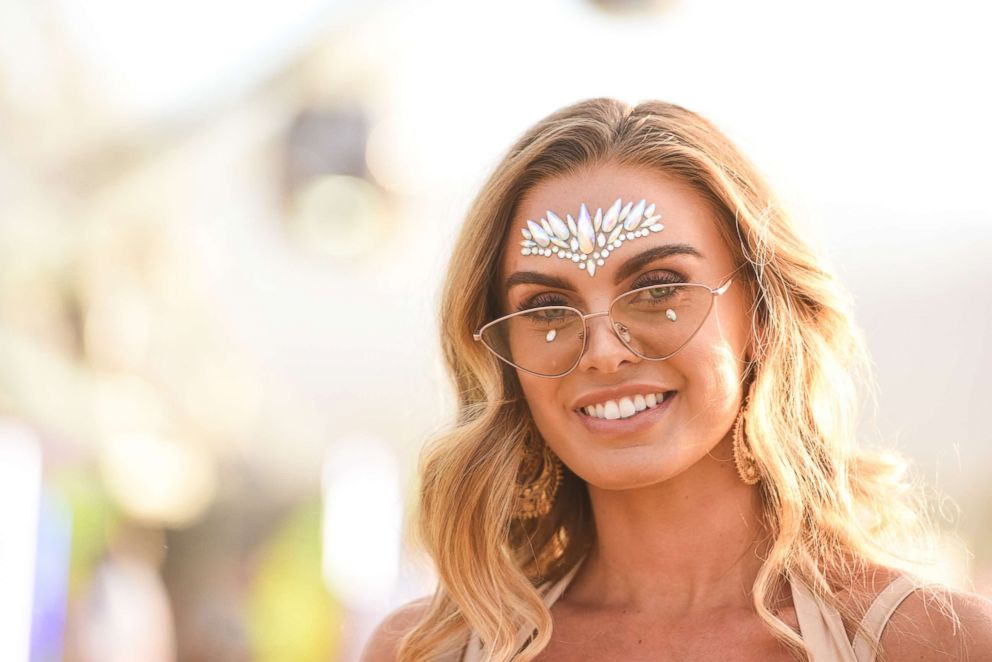 Flower eyeliner
This fun, floral makeup trend will put the petal to the medal on your festival look. You can draw flowers on your eyelids with colored eye pencils. Pro tip: use metallic eyeliner for extra added flair.
Nose art
You can get creative with makeup by drawing fun patterns across your nose. Apparently, nose art is an up-and-coming style that's becoming big on Instagram.
Glitter hair roots
Glitter hair roots is an oldie but goodie that keeps coming back into style! You can buy glitter hairspray or mix craft glitter with hair gel to get the sparkly look.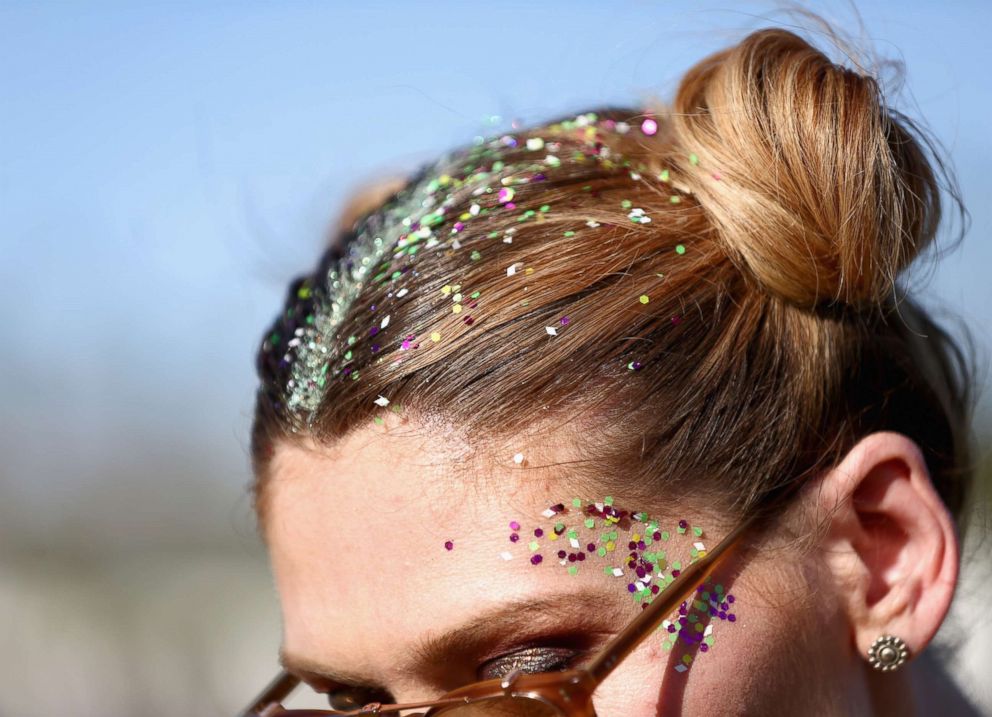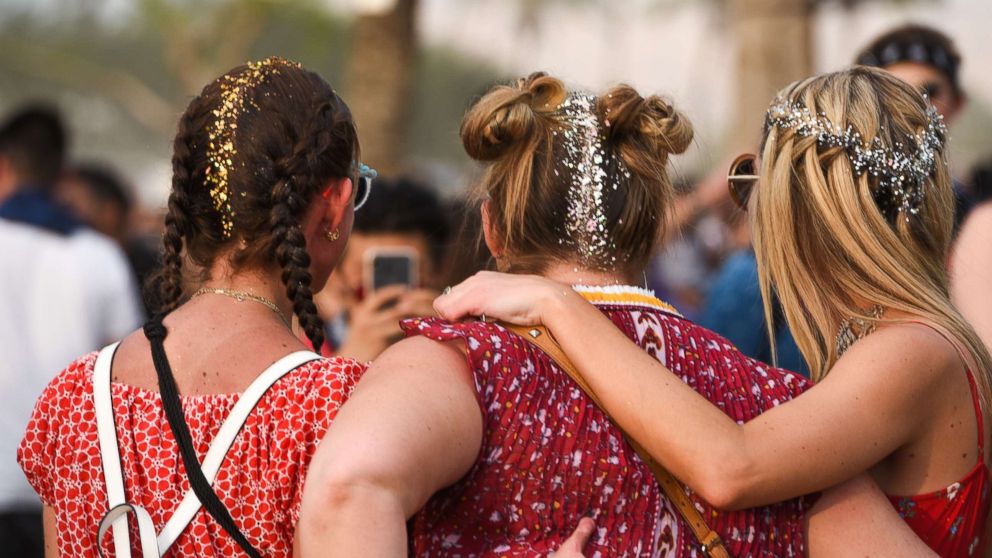 Geode hair
You can rock this hair look, inspired by amethyst geodes, by mixing some craft glitter with hair gel. For extra effect, spray your hair with temporary purple or pink hairspray first.
Pipe braids
Model Romee Strijd was spotted sporting twin pipe braids adorned with pink leather strips at Coachella and people are loving it. The hairstyle is being regrammed all over and praised as this year's go-to festival season hair look. You can sport a single or double pipe braid but we recommend asking a friend to help out with the braiding as it will certainly take a few tries to get it right!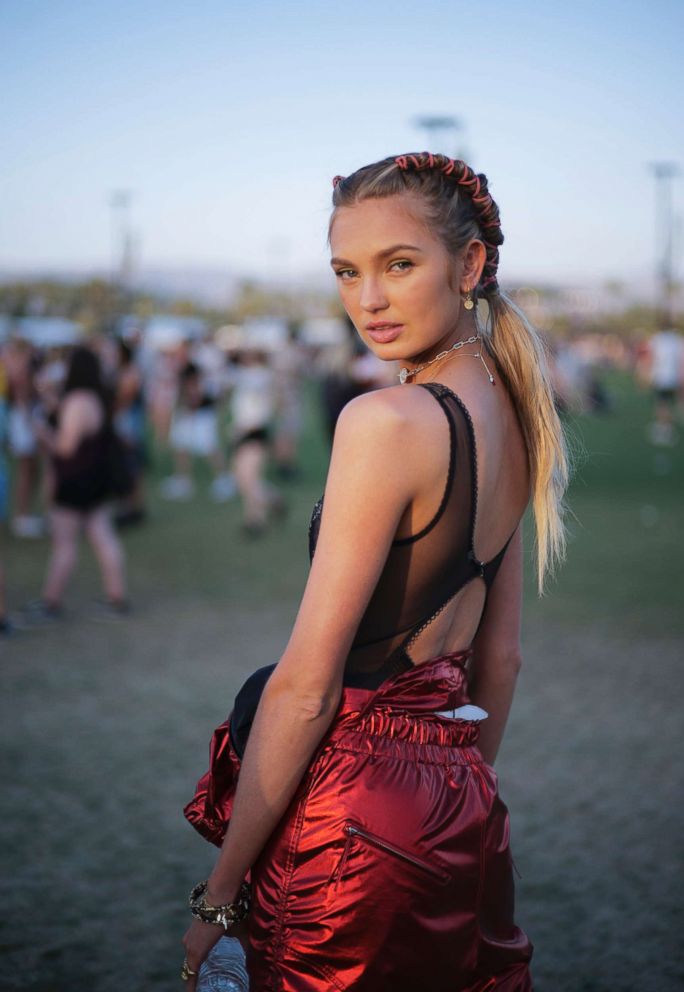 Undercut
If you're feeling really adventurous you can get a super intricate undercut done at the salon. These looks are not for the faint of heart as you have to cut your hair to rock the look, but they will be sure to steal the show!
Pom pom makeup
If you want to get really crafty with your festival look, use eyelash glue to stick mini pom poms on your face. It's a look that your friends will be sure to cheer on.
Do you have a fun, festival look you want to share with us? Tell us about it in our new Facebook Group – We are GMA
.
This story was originally published on April 20, 2018.