The hair-care aisle can be an intimidating place for those who don't know what they're looking for.
To demystify the process of selecting a shampoo, "Good Morning America" spoke with celebrity hair stylists Brant Mayfield and Robert Lopez of Chris McMillan the Salon in Beverly Hills; Ashley Streicher of Striiike in Beverly Hills; and Michael Sparks of Cie Sparks Salon in Malibu about how to choose products and what to be aware of when it comes to higher-end brands.
Their seven tips include:
1. Consider your hair and your scalp Mayfield says that when selecting a shampoo, you have to find a type that's appropriate for your hair, but your scalp is something to think about too. For example, someone with an oily scalp may want to consider a shampoo with sulfates, he added, which strip impurities from the hair and get the oil out of the scalp. The important thing to do is obvious: read the label. "Most will say on the bottle what they're good for," he said.
2. Sulfates are not necessarily the enemy: Ever since "Queer Eye" grooming expert Jonathan Van Ness declared war on sulfates, some fans of the show have expressed concern about their sulfate-filled shampoos. Not so fast, Sparks said. "Sulfates can strip the hair a bit, but at the end of the day, some of my clients want it because if shampoos don't have it, it doesn't suds up," he explained. "They feel like their hair is still dirty!" Mayfield agreed, noting that sulfates allow for people to get "a deep clean." However, he warned, people with extremely color-treated, frizzy or curly hair should look for sulfate-free shampoos, which won't be as harsh. "With a sulfate-free shampoo, you'll have to work harder to get your scalp and hair clean," he added. "You'll have to do a more rigorous massage to break free all that stuff, whereas a sulfate shampoo does it for you."
3. Sometimes a splurge is worth it: Lopez is a fan of the higher-end brands Shu Uemura and Davines, and said he'll tell clients who can afford a bottle to use the pricey product every few days rather than every day to make it last longer. But in general, he added, he advises clients to splurge on conditioner instead of shampoo. "In general, conditioners are very good for the hair, especially for people who style their hair," he said.
For Streicher, however, a professional-line shampoo is worth the investment. "A shampoo with minimal ingredients, not necessarily 'green' but a shampoo that is clean is ideal," she said. "Drug store shampoos are filled with a lot of 'fillers' like soaps and sulfates. I suggest investing in a nice shampoo and conditioner, something with minimal ingredients." StriVectin Hair and Sisley Paris Hair Ritual, which Streicher said "have proprietary ingredients focused on the scalp and scalp health," are two specific brands she loves.
Mayfield also recommends splurging on products that could treat a specific issue. For example, he explained, those with scaling on their scalp might want to try DPHUE's apple cider vinegar scalp scrub.
"Talk to your stylist," Sparks added. "If your stylist is honest with you, he'll tell you a couple things that are worth it for your particular hair." (He often recommends his clients splurge on conditioning masks or texture sprays.)
4. Drugstore brands can do the trick: "I'm a true believer in you get what you pay for but there are [good] products out there that are [less expensive]," Mayfield said. "Schwarzkopf is a professional line, but they're also making an affordable line of products called GLISS." He also praised shampoos and conditioners by L'Oreal Paris (a brand Lopez loves as well) and Neutrogena, while Sparks gushed about Suave Professionals -- a line he worked with on the show "Fashion Stars." "The price point was down but for the results they were getting, I really liked it," he said.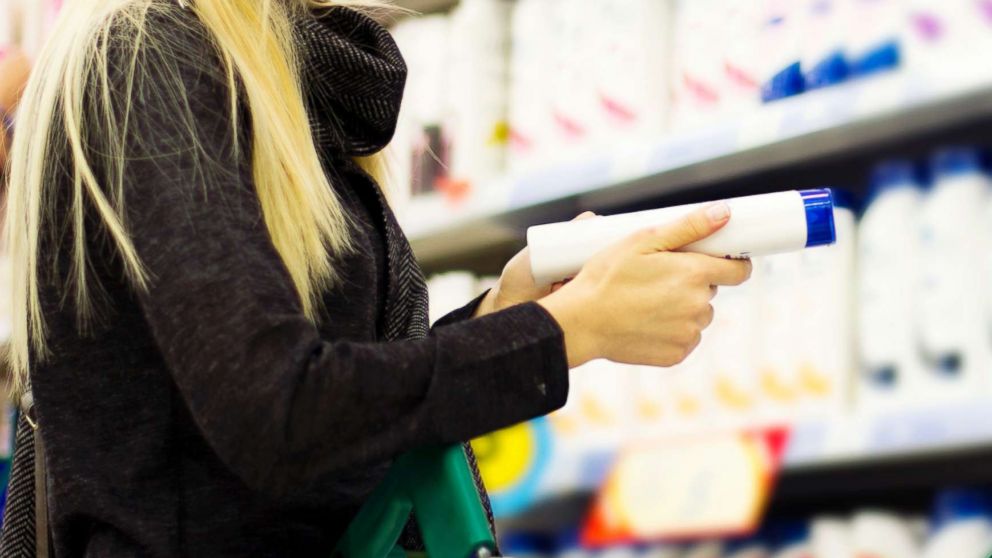 5. Don't be afraid of dry shampoo: "Dry shampoo is great, especially for fine hair and oily hair but there are different ones to use: You can get rid of oil on your scalp, the smell if your hair smells or to get volume," Mayfield said. Both he and Lopez recommend Klorane, which Lopez said is one of the only brands that doesn't make hair look matte in photos.
However, Streicher cautioned about using it too often: "It can really dry out your scalp and create a harsh environment for hair to grow out of," she said. "Also, it can make your scalp start to create more sebum. I like to use dry shampoo and texturixers to create texture in the hair when styling or when needing some extra volume. I love SashaJuan Dark dry texture spray, and Rene Furterer texture spray."
6. Go ahead and mix brands: "Everyone makes something that goes together and I don't think it's necessarily the best thing," Mayfield said. Sometimes, he added, a client may want to accomplish different goals with her shampoo and conditioner. For example, he may recommend she use a sulfate-free shampoo with an extra-moisturizing conditioner to offset it.
7. After a while, switch things up: Mayfield said to be aware of how your hair is changing and make adjustments accordingly, and Lopez suggested it's a good idea to switch things up every once in awhile so that the hair doesn't get too used to one product. Using a clarifying shampoo once in awhile to get a deep clean is also smart, he said.
"There's so much stuff out there and you'll probably like something else better if you change anyway!" added Sparks, with a laugh. "Change is good in anything you do -- and you can always go back!"