Ditch the DIY free-hand with this ugly sweater-inspired holiday mani that's not so ugly after all.
These nails by Bobbie Gossage of New York were achieved by using a nail stamping plate and non-traditional pastel shades.
Here's how to get the look.
https://giphy.com/gifs/wKnbJf0vEaIkydvq9t
What you'll need
1. An ugly Christmas sweater nail stamping plate.
2. A nail stamper and scraper.
3. A white stamping polish (or a thick white nail polish like Sally Hansen's Insta-Dry).
4. Base coat.
5. Nail polish.
6. Top coat.
7. 100% acetone nail polish remover.
8. Clean-up brush or cotton swabs.
By clicking on these shopping links, visitors will leave Goodmorningamerica.com. These e-commerce sites are operated under different terms and privacy policies than Goodmorningamerica.com. ABC will receive a commission for purchases made through these links. Prices may change from the date of publication.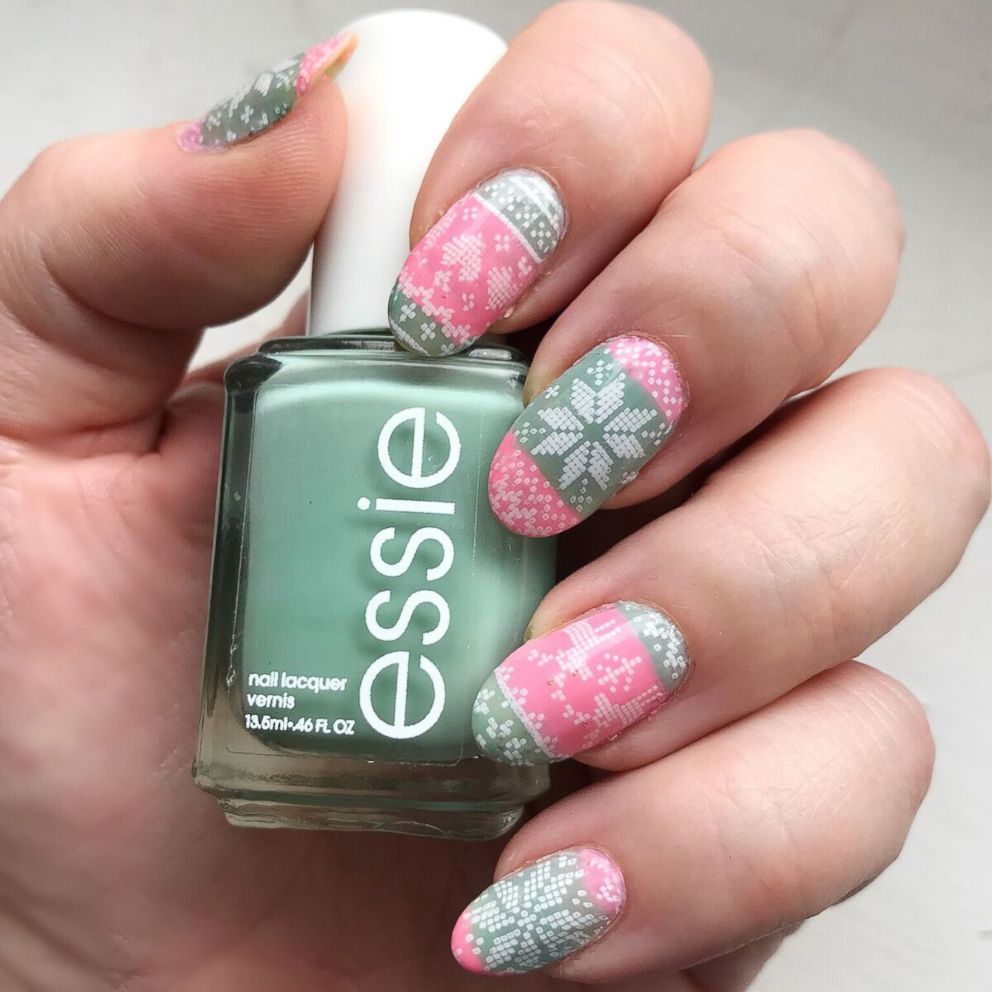 How-to
1. Paint your nails with a clear base coat.
2. Apply white stamping polish to half of the design on your stamping plate.
3. Scrape the polish across the plate at a 45-degree angle, and then quickly roll the stamp over it to pick up your design.
4. Paint three stripes of your mint and pink polish across the stamper.
Tip: Bobbie says you don't have to be super precise, but make sure you have a generous amount of polish on your brush so that you are gently gliding over the white and not dragging the brush through it. Otherwise, you may smear your design.
https://giphy.com/gifs/4Nk9xBlymzjnh6M0wb
5. Let the polish dry on the stamp for about 5 minutes. It should feel dry to the touch, but still flexible.
6. Gently roll stamp onto your nail.
7. Clean up around the edges with acetone.
8. Add a quick-dry top coat.
9. Repeat for the rest of your nails.
10. Wow your holiday party guests!
Editor's note: This story was originally published on December 18, 2018.