Baby nicknamed 'Mayor of the NICU' released from hospital after 11 months
One baby got a special homecoming parade three months after he was born weighing only 1 pound and 15 ounces.
Samantha Desmond, 28, of Peabody, Massachusetts, was only 25 weeks pregnant, her baby roughly the size of a head of cauliflower, when her water broke -- nearly three months before her February due date.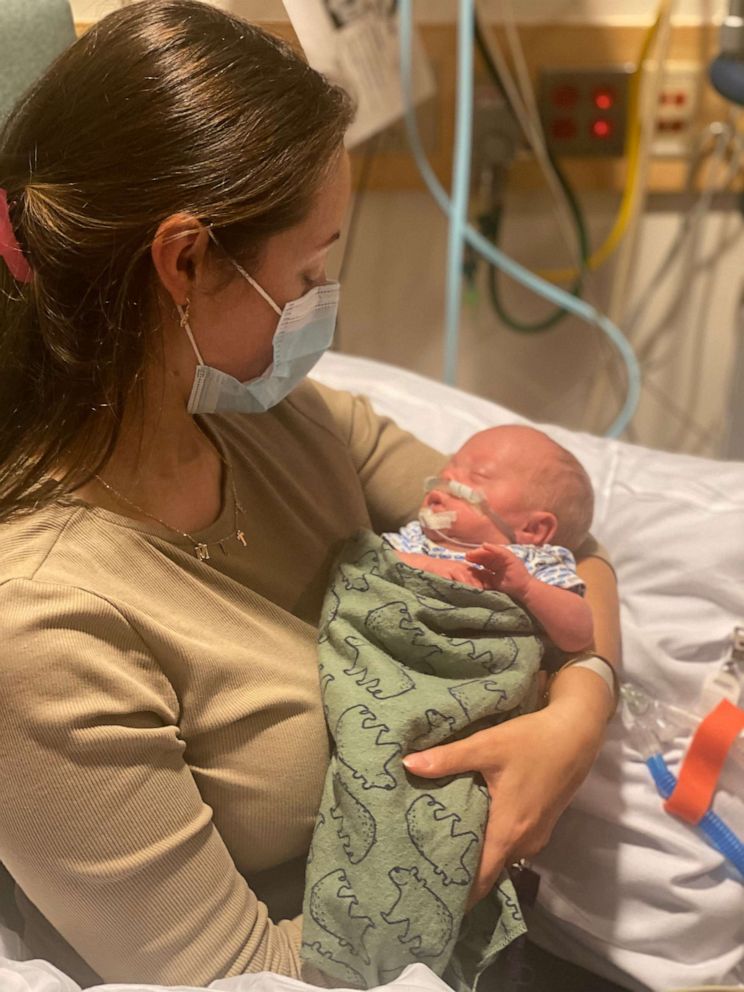 "It was a healthy pregnancy, up until it wasn't," Desmond told "Good Morning America." "My water broke while I was at work. I didn't know what was happening, but surely I wasn't thinking that [my water broke] because I was only six months pregnant."
Desmond said she drove herself to Salem Hospital before being rushed by an ambulance to Massachusetts General Hospital in Boston.
"The best case scenario would have been me staying [in the hospital] for three months," Desmond said. "The longer he stayed in my belly, the safer it was going to be for him, right? Well, I only lasted three days."
Baby Mateo was born on Oct. 28, 2022, and was immediately placed in intensive care. Desmond said she and her husband Marsid Jakic would visit their baby boy every day.
"He's spent Halloween, Thanksgiving, Christmas, New Year's, all of the holidays in the NICU, and the nurses would make posters for him and take pictures, and they just really made every day special," said Desmond, who said they would travel 30 to 40 minutes every night after work to visit their son. "Every single night, every holiday, every day, just doing our best."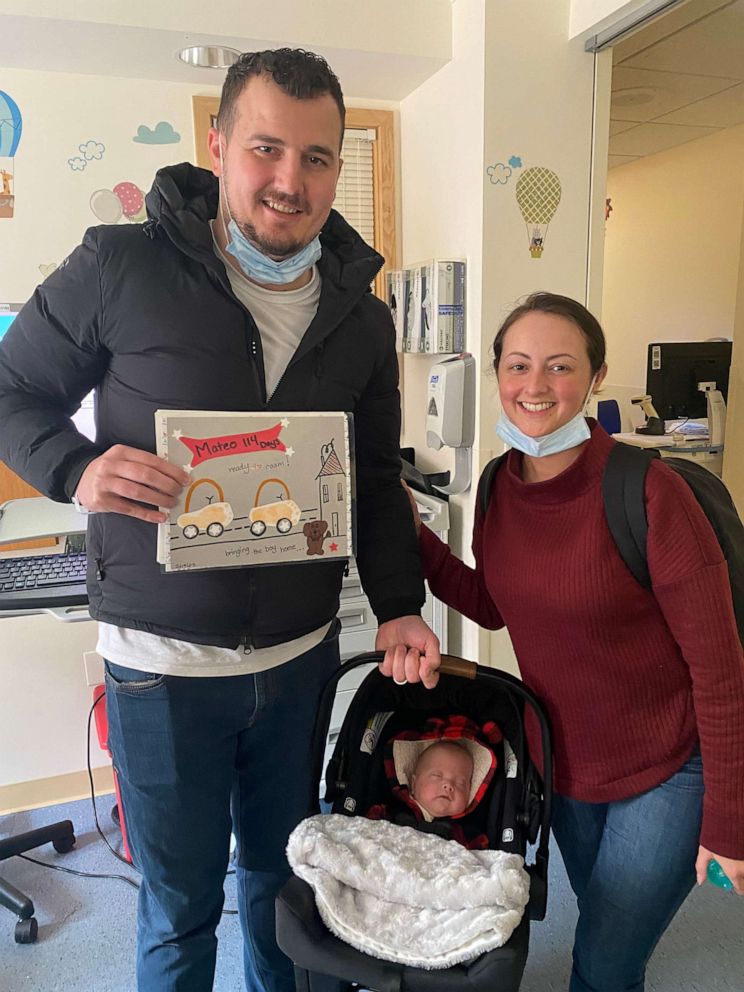 Finally, after months of visits and family holidays spent in the hospital, the couple got the good news: baby Mateo could come home.
"I said to myself, 'He can't just come home simply. He needs a big entrance,'" Desmond said.
Desmond said she was inspired by her husband's Albanian traditions to set up a homecoming parade. So she reached out to her friends, Det. Andrew Greenberg and his wife, Officer Sam Doherty, who both work at the Peabody Police Department, to see if they could help, and he quickly set up a police escort for Mateo on Feb. 20.
"As we're coming down every street that we came down, every intersection was blocked off. It wasn't just one police escort. It was the entire day shift," Desmond said. "As soon as [other officers] got word of what was going on, everybody wanted part of it. And they're all waving. It was beautiful."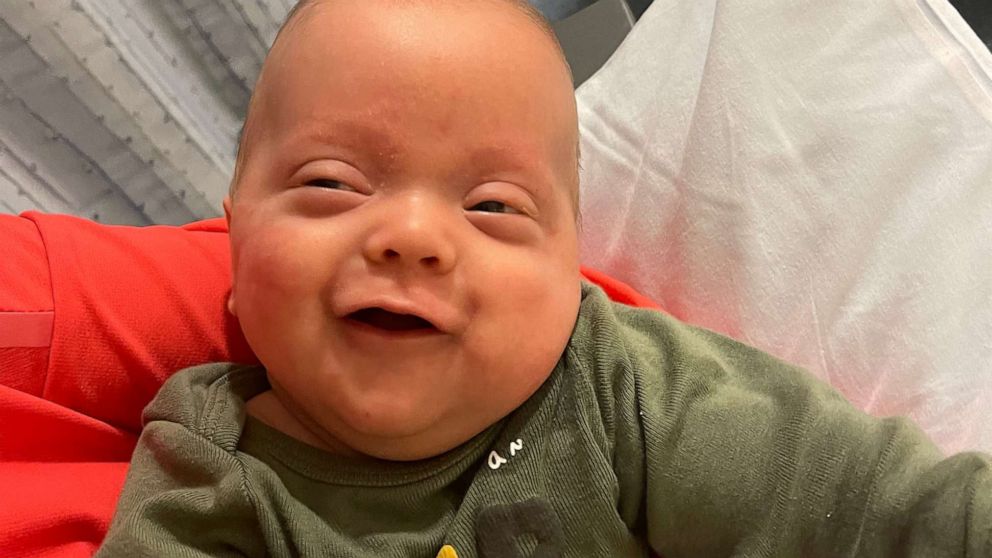 Peabody Police Lt. David Bonfanti said Sgt. Michael Bettencourt and the entire patrol team sprung into action to help a community member who had been through so much.
"Well, you know, we're all fathers and mothers first. You think of what that family is going through and we can take literally three minutes out of our day, to make something special for a family that's gone through so much. They were excited," Bonfanti said. "They were able to make a positive [...] impact on a community member for the city."
Now, Mateo weighs more than 9 pounds and 13 ounces and is enjoying life at home. Desmond said she is beyond grateful for all of the support her family has received.
"[Mateo] has been so strong and has overcome everything that came up," she said. "I make this joke constantly, but he was literally just done cooking. He did not need [40 weeks] and he'll prove it for the rest of his life."