Hair care to embrace as you age: Dr. Jen Ashton chats with her mom and daughter
Dr. Jennifer Ashton/Instagram
Dr. Jennifer Ashton appears on "Good Morning America" daily with a head of perfectly styled hair, but behind the scenes, the ABC News chief medical correspondent said she experiences extreme hair loss.
The breakage and hair loss that Ashton has experienced for the past year is something she said her mom Dorothy Garfein, who is in her 80s, warned her about, based on her own experience.
Garfein said she had fine, shiny hair throughout her life, but noticed a sharp change in her 70s, when her hair became noticeably thinner.
In turn, Ashton, who is in her 50s, said she has worked to teach her daughter Chloe, who is in her 20s, to take care of her hair now so that it stays healthy throughout her life.
The hair tips and wisdom shared by the three generations shows the evolution of hair that happens naturally as women age, according to Ashton.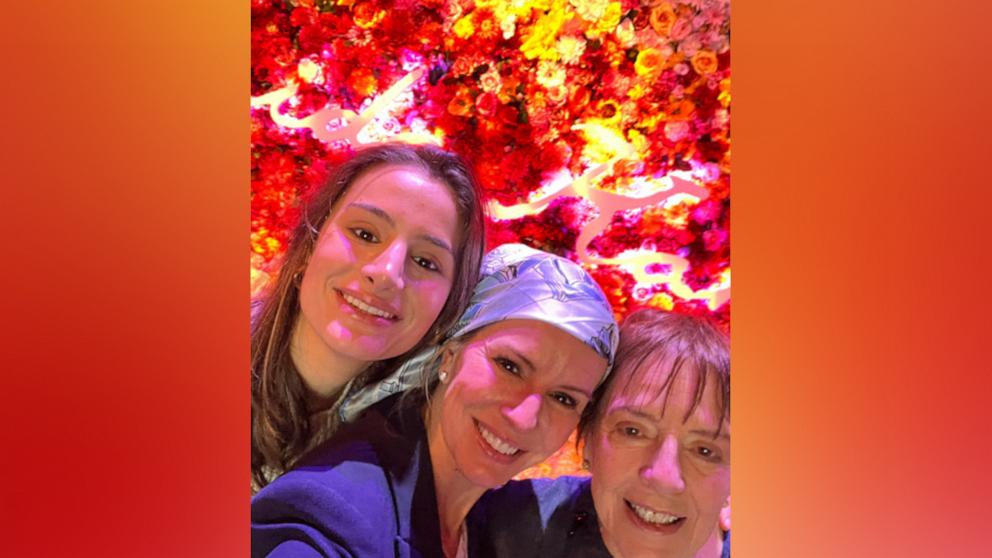 "Roughly every decade there is a change in hair," Ashton said, adding, "With age, all of us will have a change in our hair."
Read below for Ashton's advice on how to care for your hair across different decades of life.
20s and 30s: Be proactive by resting
Ashton's advice for women in their 20s and 30s is to "rest" their hair by resisting the urge to over-style it.
"Aggressive color, color process or heat process on a long-term basis is absolutely going to damage hair. That's a fact," Ashton said. "So, it's a matter of is it worth it? How much are you going to damage it, and for how long?"
Ashton noted that for women in their 20s and 30s, their hair will bounce back better from over-styling, but going easy on your hair during this time of life will pay off later.
"The earlier we all prioritize the health and well-being of our hair, the better [it] will be across our lifetime," she said.
Some examples of over-styling hair include blow-drying, straightening, getting it colored or permed, as well as pulling it back tightly in a ponytail, especially when wet.
Ashton noted that even brushing your hair too much, which used to be considered an important hair care tool, can cause breakage.
Chloe, Ashton's daughter, said she takes care of her hair now by massaging her scalp, using a hair mask on days that she lets her hair rest and keeping her hair trimmed and cut, so that it stays healthy.
"I've tried to learn from the hair debacle that my mom has gone through," Chloe said. "One thing I've taken from that is the importance of a hair rest day ... letting it get air, not putting any heat on it and just letting it rest."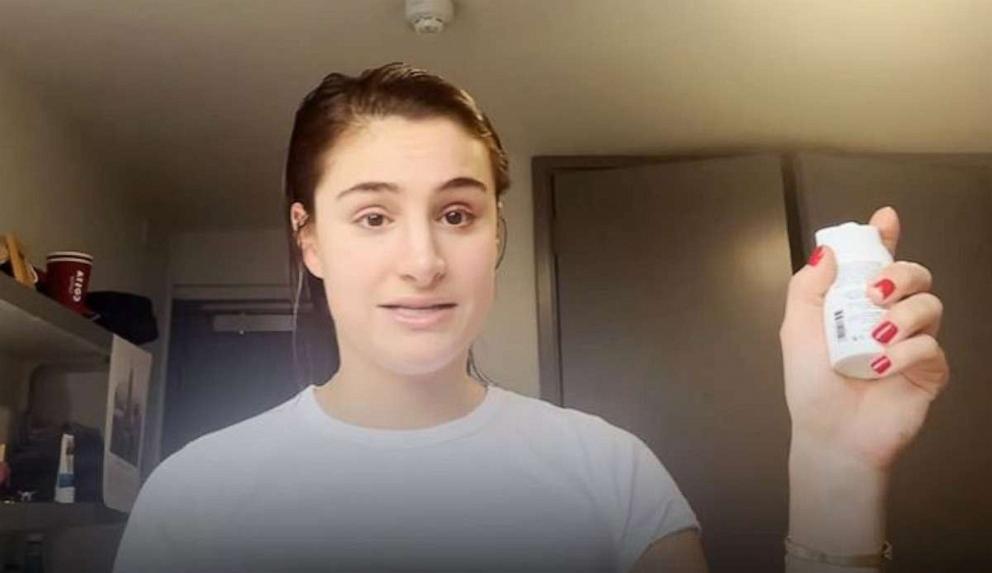 A woman in her 20s and 30s may also experience pregnancy, which can bring its own set of changes to one's hair -- another thing to keep in mind in terms of being patient and gentle when it comes to hair care.
40s and 50s: Prepare for perimenopause, menopause
During their 40s and 50s, women have to deal with changes to their hair that come with perimenopause and menopause, the time when a woman's ovaries gradually begin to make less estrogen, eventually stopping completely.
"Due to a variety of factors, hair takes a hit," Ashton said of the perimenopause and menopause phases. "It grows less. It gets thinner. It's more vulnerable and more delicate and it can lose some of its luster."
Ashton noted that a woman's hair does not typically revert back after menopause, saying, "It's something that almost every woman, if she's being honest, will deal with basically from menopause on."
Due to all the changes, Ashton recommends that women in their 40s and 50s take an "all-out, fill-the-boat" approach to caring for their hair.
"That means making sure your diet is good, making sure that you're getting enough protein, that you're getting enough zinc, that you're getting enough folic acid, all of those are important for hair growth," she said, adding, "Your styling and grooming habits are incredibly important."
Ashton said she now practices what hairstylists call "protective hair styling."
"I protect my hair as much as possible," she said. "I don't think in a given week, I'm ever fully blowing out my hair. I'm either letting it air-dry naturally if it's a weekend, or I'm coming in with it wet for work and I'm just having the front blown out and I put the faux-ponytail on so that it's reasonably presentable for TV."
During her own hair loss journey, Ashton said that resting her hair has also meant wearing more hats and headscarves. She also wore hair extensions occasionally, but stresses those can damage hair further.
When it comes to products, Ashton recommends limiting the use of hair products that contain alcohol as an ingredient because alcohol will dry out hair even more. Instead, she recommends using a hair mask product, or going more natural by using coconut oil or olive oil to moisturize the hair.
Finally, Ashton stressed the importance of checking with a medical provider to rule out other medical causes of hair loss, like thyroid function.
60s and beyond: Be gentle
Ashton said that the later decades of life are a time to "be gentle."
"Be kind and gentle and patient with yourself as an older woman," she said. "Don't only be gentle with yourself figuratively, but literally. You can't do the same heat, the same pulling, the same processing and styling as a woman who is middle-aged."
She continued, "That doesn't mean [hair] still can't be fabulous. It just means it requires a different approach."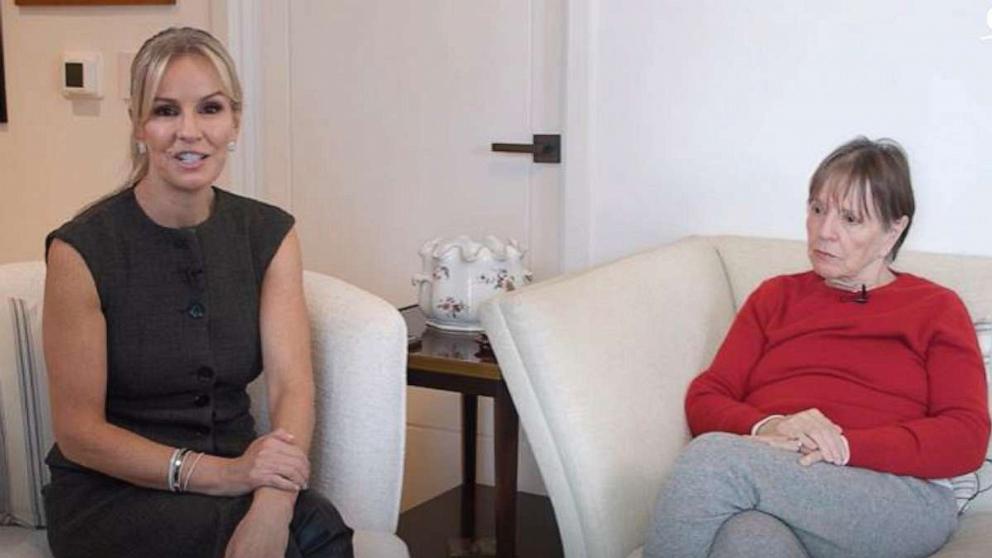 In addition to going easy on treatments and products that may cause stress to the hair, Ashton said women in their 60s and beyond can have fun.
"Experiment with different types of things, whether they are fun hats or scarves or even wigs," she said.