Woman hospitalized with COVID-19 complications after not getting vaccine
A South Carolina woman is fighting for her life in the intensive care unit after contracting COVID-19 while pregnant and giving birth in an emergency c-section.
Cierra Chubb, of Lancaster, South Carolina, tested positive for COVID-19 in late July and was admitted to a local hospital on July 24, her 33rd birthday, according to her husband, Jamal Chubb.
The family believes they were exposed to the virus after their 7-year-old daughter attended a summer sports camp where employees later tested positive.
Jamal Chubb, who is vaccinated, did not get COVID-19. However, Cierra Chubb, who wanted to wait until she gave birth to receive a vaccine, and the couple's two oldest children, their 7-year-old daughter and 2-year-old son, all experienced COVID-19 symptoms, according to Jamal Chubb.
"Cierra thought it was just a cold that had been passed around. She didn't think it was COVID," he told "Good Morning America." "Later down the line, as Cierra's symptoms worsened, I had her get tested because of how bad her cough was."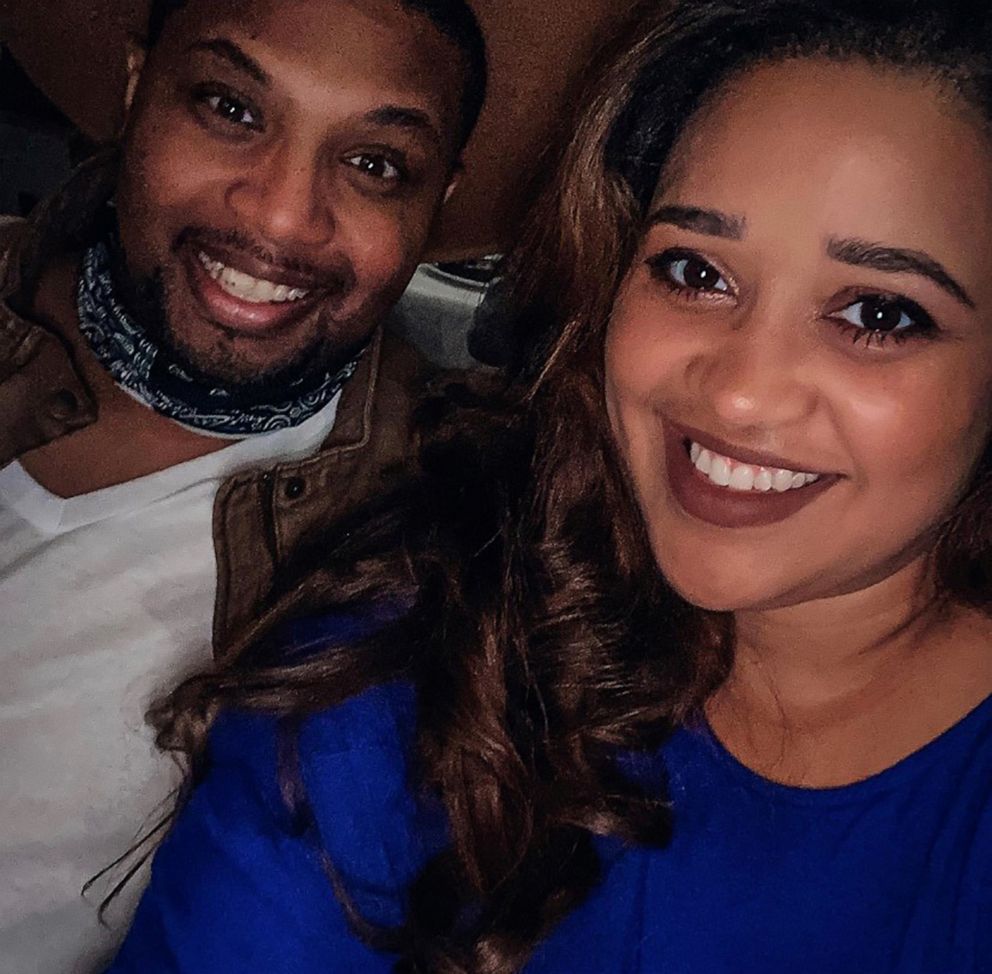 Once hospitalized, Cierra was quickly transferred to a larger hospital in Columbia, South Carolina, more than one hour away from the family's home.
Just two days after she was admitted, with her pregnancy in distress, doctors made the decision to perform an emergency c-section, according to Jamal Chubb.
The couple's son, Myles, was born on July 26, two weeks before his due date. He weighed five pounds, seven ounces and was healthy, including testing negative for COVID-19, despite his early delivery, according to Jamal Chubb.
Jamal Chubb was allowed to be there for his son's birth, and then had to drive him home alone from the hospital several days later.
"That was the first time Cierra was not in the car with me when we had a newborn sitting in the backseat, making certain he was okay, so I kept putting my hand back in the car seat to make sure he was okay," he said. "It was the most nerve-wracking drive."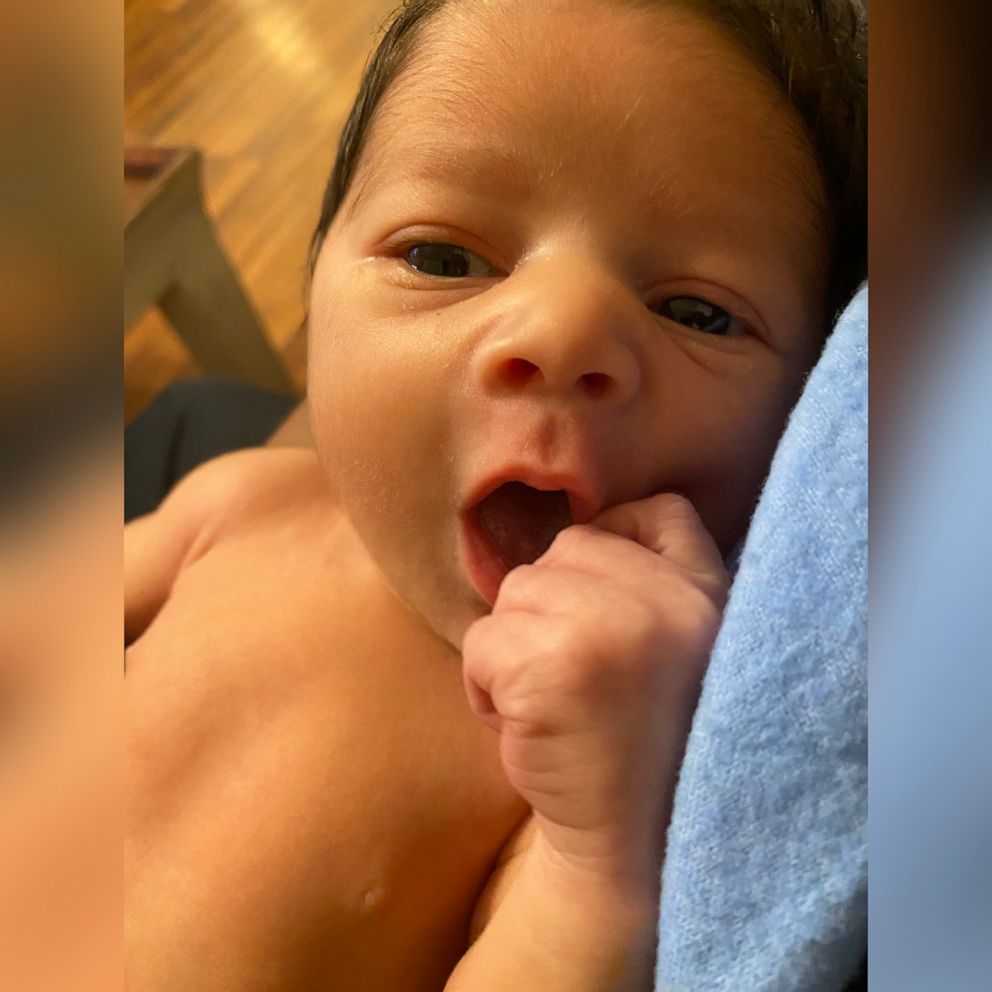 Shortly after giving birth, Cierra's condition worsened and she was put on a ventilator and then an extracorporeal membrane oxygenation, or ECMO, machine, which removes carbon dioxide from the blood and sends back blood with oxygen to the body, allowing the heart and lungs time to rest and heal.
"That night the doctor called me and told me I could come see her because they weren't sure if she would survive through the night," said Jamal Chubb. "I went and saw her through the glass window and that was horrible."
Cierra Chubb's condition improved but she has remained in a medically-induced coma since early August, according to Jamal Chubb, who has had to take a leave of absence from work in order to care for the couple's three children.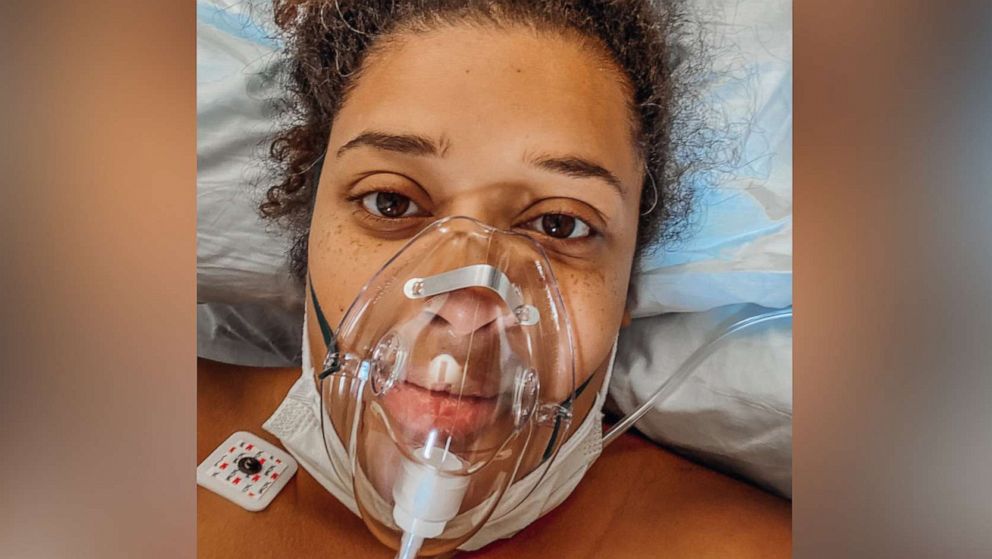 Prisma Health, the company that operates the hospital where Cierra Chubb is being treated, confirmed that she remains in critical condition.
Jamal Chubb said doctors have told him it could take as long as six months for Cierra's organs to be strong enough to operate on their own.
"It's been hard trying to make a plan for my kids for the future as a 'single parent' knowing that my wife is very much alive and fighting for her life, so it's like holding hope with one hand and planning for the future with the other," he said. "I didn't sign up to be a single dad. I signed up to build a life with Cierra and my kids together."
Cierra Chubb, a stay-at-home mom who runs her own hand-lettering business, had not yet received the COVID-19 vaccine because she thought she was doing what was best to protect her then-unborn son, according to Jamal Chubb.
"That was her only hesitation in getting vaccinated, was how it was going to affect our son Myles," he said. "She just wanted to protect him at all costs."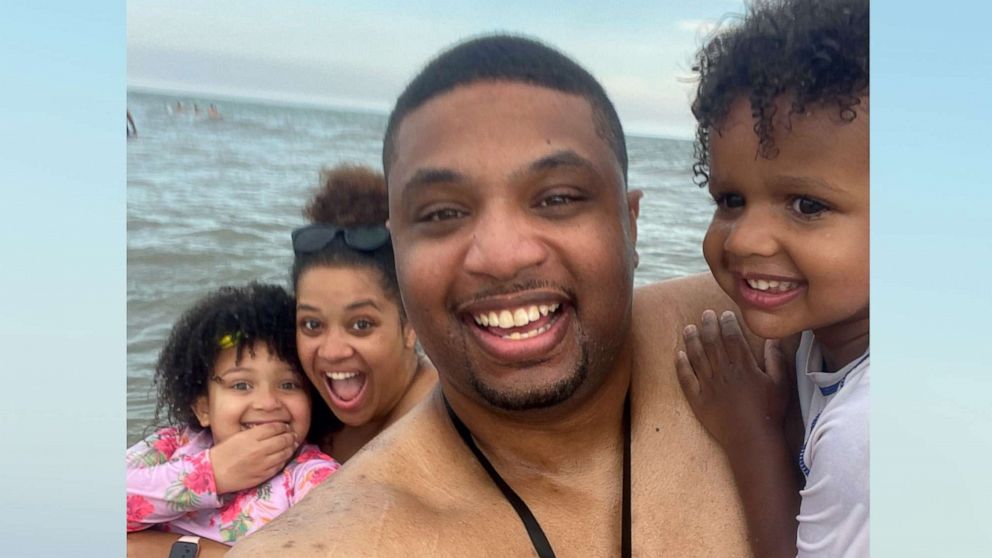 Just 16% of pregnant people in the U.S. had received more than one dose of a COVID-19 vaccine as of May, compared to the nearly 58% of Americans ages 12 and up who are fully vaccinated against COVID-19, according to data from the Centers for Disease Control and Prevention.
Earlier this month, the American College of Obstetricians and Gynecologists (ACOG) and the Society for Maternal-Fetal Medicine (SMFM) -- the nation's two leading health organizations focused on the care of pregnant people -- issued a joint recommendation that all pregnant people should get vaccinated.
The two organizations and other medical experts have cited research showing the vaccine is not dangerous for pregnant people, while complications from COVID-19 are.
Currently, everyone 12 years of age and older, including pregnant people, is eligible to get a COVID-19 vaccination, according to the CDC.
Pregnant people can get the COVID-19 vaccine at any point in their pregnancy, and the vaccine does not need to be spaced from other vaccines, like the flu shot or Tdap booster.
The CDC has shared data showing that pregnant people infected with COVID-19 are at an increased risk for "intensive care unit admission, invasive ventilation, extracorporeal membrane oxygenation, and death," compared to nonpregnant people.
Health experts say that with or without the vaccine, pregnant people need to continue to remain on high alert when it comes to COVID-19 by following safety protocols, including face mask wearing, social distancing and hand washing.