FDA approves pill for postpartum depression
Khadijah Hines struggled with feelings of depression after the birth of her third child.
"There was no sunshine, a lot of dark moments," Hines told ABC News. "My family's from the Caribbean islands and they weren't really understanding ... it felt extremely lonely, like I was in a dark pit and I was just falling, falling deeper and deeper."
She didn't know it at the time, but Hines was among an estimated 15% of mothers who experience postpartum depression, according to the U.S. Centers for Disease Control and Prevention.
The American Academy of Pediatrics recommends all pediatricians screen birth mothers for postpartum depression.
One OB-GYN interviewed by ABC News said not enough women know about the condition to ask for a diagnosis.
But doctors and patient advocates are hopeful that could change with a new pill approved specifically for postpartum depression. The pill, called Zurzuvae, is taken daily for two weeks, and studies found that some women saw improvements in their mood in as little as three days.
Zurzuvae was approved by the U.S. Food and Drug Administration this month.
"I think that this is a great change to what we've seen in the past as far as medical management and what we've been able to offer because of the quick onset," Dr. Jessica Shepherd, a board-certified OB-GYN and chief medical officer at Verywell Health, told ABC News.
Hines told ABC that if Zurzuvae had been available when she was struggling with PPD, she would have tried it.
Fortunately, Hines was connected to the Postpartum Resource Center of New York, where she said received education on postpartum depression, therapy, and support she needed to navigate her diagnosis.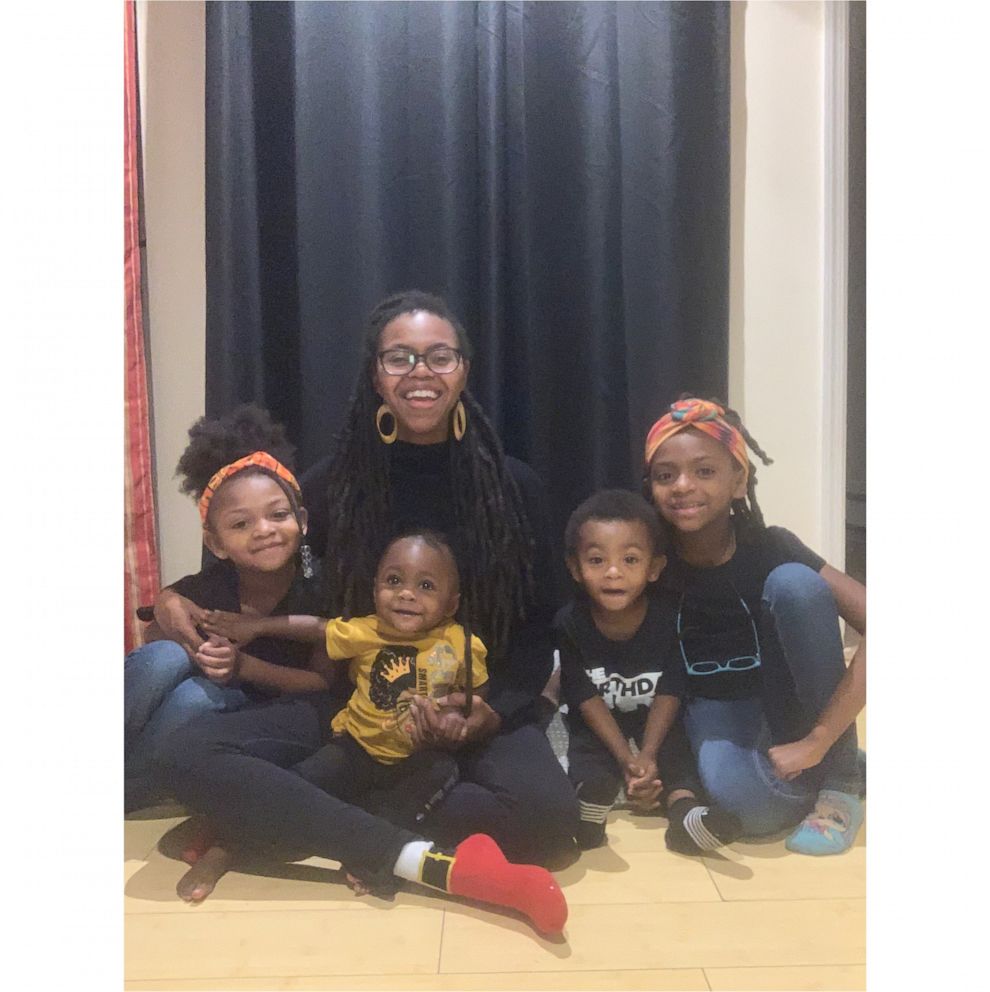 For many new moms, postpartum depression can be a debilitating illness. Symptoms include intense sadness, anger, anxiety, panic attacks and more, which can coalesce into inability to care for oneself and one's baby.
Postpartum depression can even lead to mothers harming themselves and their babies.
Experts say many mothers experience this alone, without help.
The new pill won't be available until at least October, according to a spokesperson for the manufacturer, Sage Therapeutics -- and it's not a panacea, with studies showing it helped most, but not all, new mothers.
Meanwhile, experts caution long-term effects and safety while breastfeeding have not yet been studied, meaning parents and doctors will need to balance potential benefits and risks.
Still, the daily pill is considered a much more practical treatment option for new mothers compared to the sole prior medical therapy, Zulresso, an IV infusion that is continuously administered over several days. Doctors are hopeful that the recent FDA approval will raise awareness of postpartum depression, breaking down the stigma of maternal mental health.
A 2018 CDC survey of more than 32,000 mothers across the United States found that 1 in 8 women experience postpartum depressive symptoms, yet they are not all diagnosed. Without diagnosis, many women are likely not offered proven, effective treatments for PPD.
Diagnosis of a medical condition usually happens in one of two ways: either the health care provider screens for the disease or a person asks their provider for help regarding specific symptoms. The same study found that the same number of women, 1 in 8, were not screened for PPD in their postpartum visit.
"In [obstetrics], we don't really typically see our patients for four to six weeks after delivery. A lot can develop in that time," Shepherd said. "So, I think that there are other ways we can intervene with catching these signs earlier, from a health care perspective."
The AAP recognizes that one place for improvement would be to screen for postpartum depression at the pediatrician's office. According to the AAP, a healthy baby should see the pediatrician seven times in their first year of life, with two of those visits in the first four weeks.
While women usually see their OB-GYNs four to six weeks after delivery, most women will likely have had the opportunity to see their pediatrician twice prior to ever seeing their own health care providers.
While Hines says she was able to overcome her PPD with a vigorous "mind, body, and soul" approach, utilizing intensive therapy and social support, she is hopeful that Zurzuvae will become "another tool that we can use with all the other things to help us take better care of our mental health."
If you or someone you know are experiencing suicidal, substance use or other mental health crises, please call or text the 988 Suicide & Crisis Lifeline. You will reach a trained crisis counselor for free, 24 hours a day, seven days a week. You can also go to 988lifeline.org.
Dr. Neha Gupta, an emergency medicine resident physician, is a member of the ABC News Medical Unit.