A look at the new musical celebrating corn
Charles Sykes/Invision/AP
History was made at the 2023 Tony Awards.
Alex Newell and J. Harrison Ghee became the first two openly nonbinary performers to win Tony Awards on Sunday night.
Newell took home the Tony for best performance in a featured role in a musical for their role as Lulu in "Shucked," a 2022 musical comedy that debuted March 8 on Broadway.
"I'm not gonna hold y'all 'cause it hot in here," Newell said during their acceptance speech. "I have wanted this my entire life… I should not be up here as a queer non-binary fat little baby from Massachusetts. And to anyone who thinks they can't do it. You can do anything you put your mind to."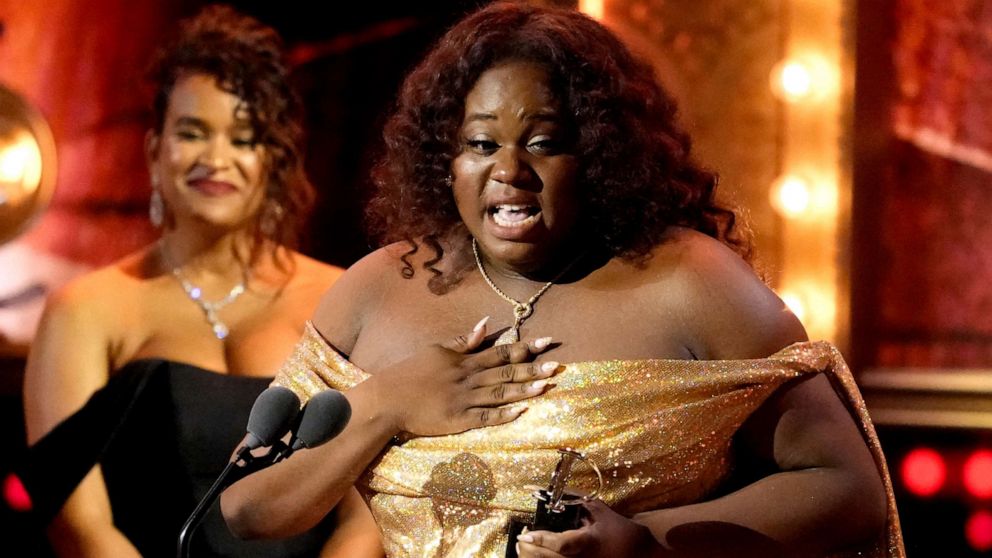 Later in the show, Ghee won the Tony for best performance by an actor in a leading role in a musical for their role as Jerry/Daphne in the hit revival of "Some Like It Hot," a musical based on the 1959 film starring Marilyn Monroe.
"My mother raised me to understand that my gifts that God gave me were not about me. To use them to be effective in the world, to help somebody else's journey," Ghee said during their acceptance speech. "So thank you for teaching me how to live, how to love, how to give. For every trans, nonbinary, gender-nonconforming human who ever was told you couldn't be, you couldn't be seen, this is for you."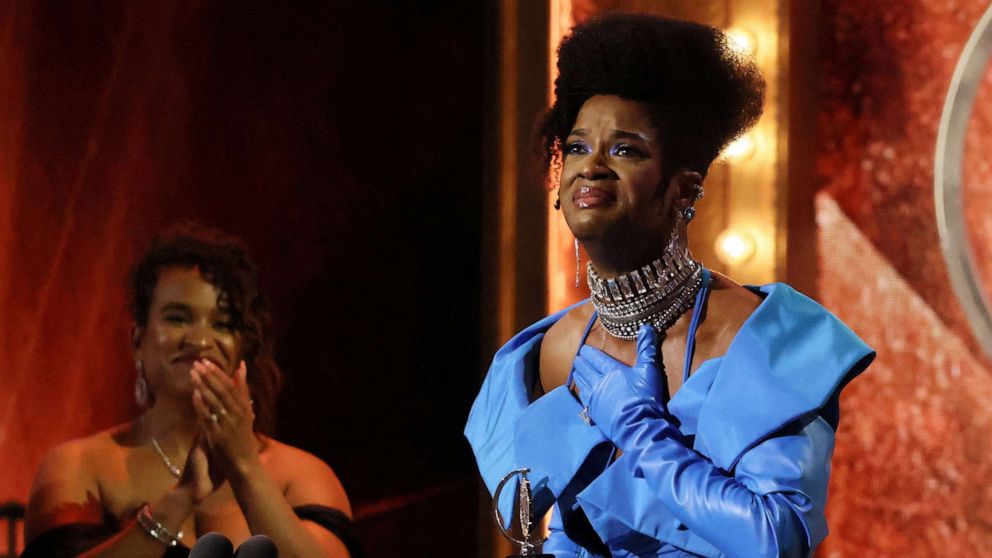 The 76th Annual Tony Awards were hosted by Ariana DeBose and held at the United Palace theater in New York City's Washington Heights neighborhood.
Due to the ongoing Writers Guild of America strike, the show went unscripted. DeBose acknowledged the strike in her opening number, which began with a zoom-in on a binder filled with blank pages that read "script."
"I'm live and unscripted, you're welcome," she later said.