'Dancing with the Stars' season 29 pros talk new show and much more
Britt Stewart is currently competing on season 29 of "Dancing With the Stars" alongside two-time Olympic figure skater Johnny Weir and she is documenting the experience for "Good Morning America."
Ahead of the fifth week's competition night, tonight at 8/7c on ABC, Stewart, the show's first-ever Black female pro, reflects on last week's performance and their team's mindset going into tonight's battle on the dance floor.
Here is her latest installment.
Nerves were at an all-time high before the jive! I don't think I had seen Johnny this nervous before a dance. He puts a lot of pressure and expectation on himself to always do a good job.
We got onto the ballroom floor full of nerves and anticipation with about two minutes to spare and start our pre-performance rituals. Johnny took a walk around the floor as I said my pre-performance prayer, grounded the energy and visualized a space of positivity and abundance. We came together for a quick moment, rubbed each other's hearts, and I reminded Johnny to breathe and that it's just the two of us in this moment together.
After the music started and I knew right away Johnny was ready to knock this one out of the park. I'm so proud of how he performed and executed the jive. We scored all 8s again and were beyond relieved to be the second couple saved!
We are both very excited about '80s week! Neither of us have many personal memories from the decade, but we are both thrilled to be dancing contemporary to the ultimate ballad, "Total Eclipse of the Heart" by Bonnie Tyler.
Ever since I found out Johnny was going to be my partner, I have been looking forward to the week I'd get to choreograph a contemporary dance for him. He will really be able to apply his figure skating expertise, his heart and passion, and shine bright.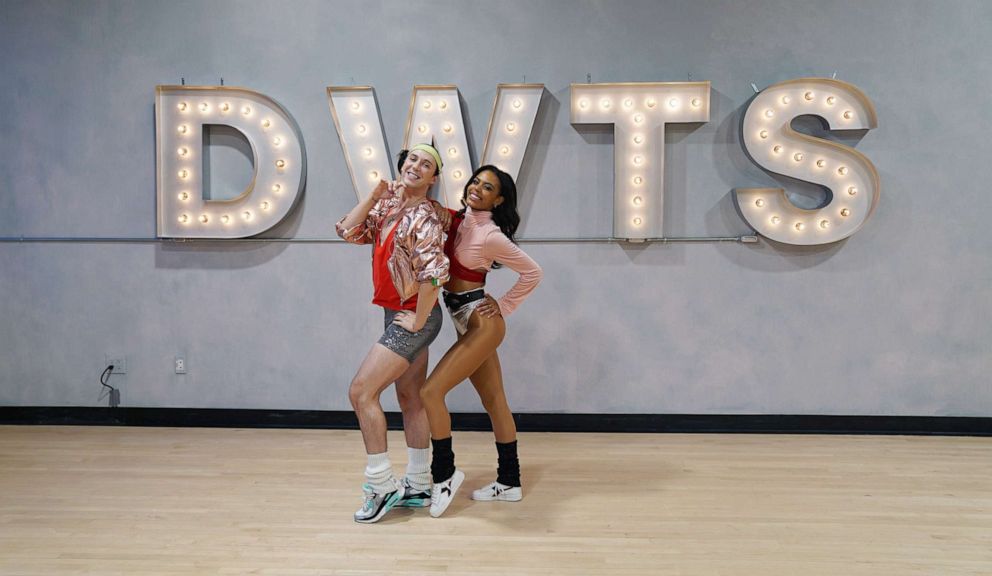 As rehearsals for the week got started, Johnny did not disappoint. Not only is he progressing week to week, he is picking up the contemporary style, technique and choreography with so much grace. He's also already emotionally invested in this dance, which makes me, as his teacher and choreographer, beyond happy. I'm so proud of him.
Although he is doing a great job, learning a new style and way of moving does not come without challenges. Johnny is still getting used to moving without ice and now he's trying to adjust to dancing barefoot for the contemporary.
I knew that he would be able to apply some of his performance and movement qualities from skating, but I did not anticipate that he would have a hard time with his feet.
I've promised Johnny a pedicure after the week of dirty feet and handwork he's put in!
To end our rehearsal week, Johnny and I did a shoot at an ice rink. Seeing him in his element was amazing! I felt very special to witness him glide on the ice, and see him in the environment where he feels most comfortable and confident.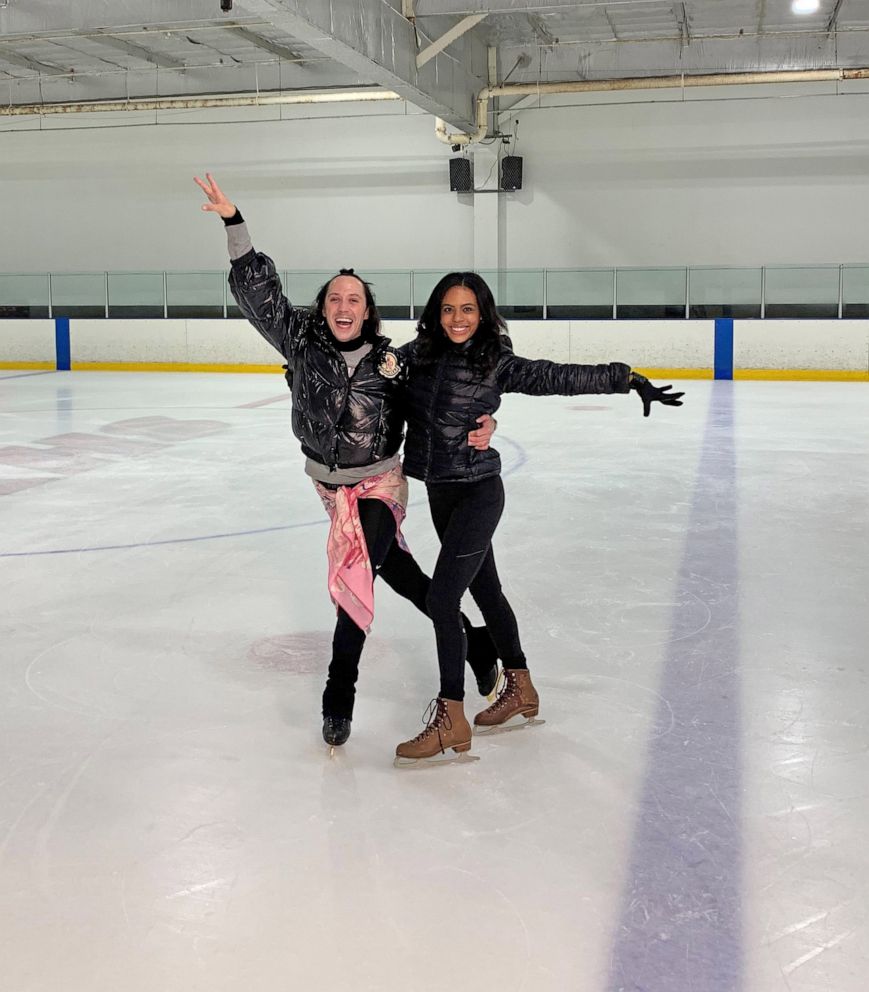 Roles were definitely reversed when I was handed a pair of skates and asked to go onto the ice. I'd like to say that I skated, but really, Johnny pulled me around the rink. We left with freezing toes, a happy heart for me and Johnny feeling refreshed after spending a little bit of time doing what he loves!
I can't wait for everyone to see Johnny shine in this re-imagined '80s style contemporary that celebrates inclusion and authenticity!