Why Dolly Parton says now was the right time to release her 1st rock record
November 17, 2023, 12:43 pm
Dolly Parton may be in her rock 'n' roll era with the release of "Rockstar", but the legendary singer says she may want to dabble in a different genre next.
"Another genre I like is the blues," Parton told "Good Morning America" co-anchor Robin Roberts for the upcoming ABC News special, "Dolly Parton: From Rhinestones to Rock & Roll."
The special, which aired Tuesday, Nov. 7, on ABC and streamed the next day on Hulu, discusses the award-winning singer's life and career, and the making of her new rock album, which she decided to record after she was inducted into the Rock & Roll Hall of Fame last year.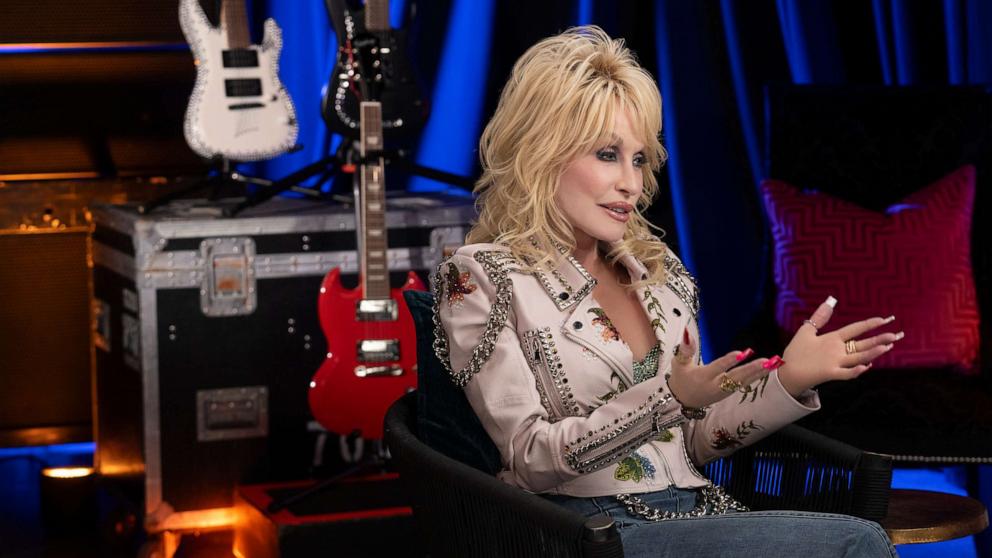 "When they had inducted me, or when they was gonna put me in the Hall of Fame and I didn't think I had deserved that privilege, because I had never spent my life in that," she said, "I thought, 'Well, if I'm gonna do it, I'm gonna be like my daddy, I've got to earn it. I don't want nothing that I don't earn.'"
"A great, uplifting, inspirational album"
While the album features an iconic slate of collaborators -- including Elton John; Pat Benatar and Neil Giraldo; Paul McCartney and Ringo Starr; and Sting and Steve Perry -- Parton said making a gospel album is "one that burns in me more than anything" as far as music.
"I wanna do a great gospel album," Parton said. "I've done gospel songs too, and I've had a few things. But I would love to do a great, uplifting, inspirational album."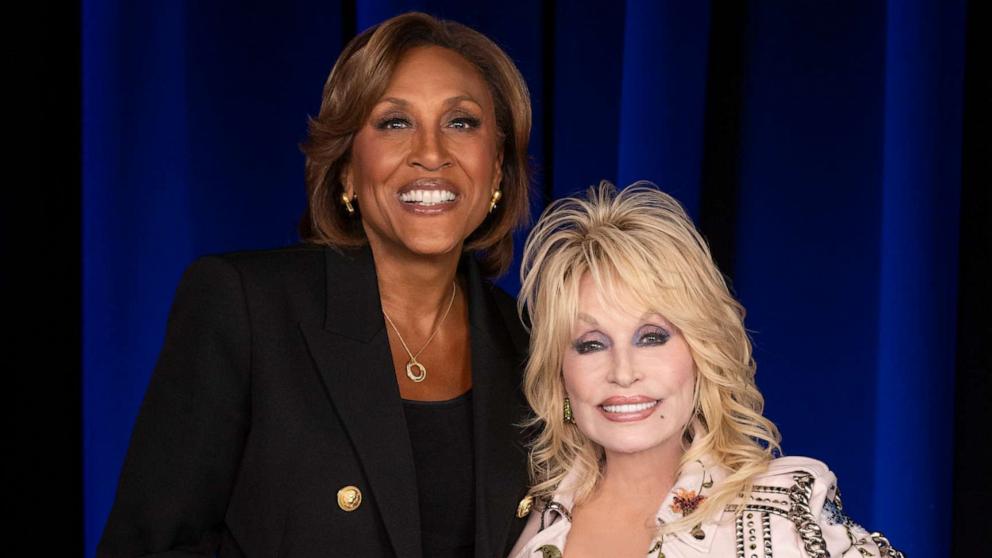 For Parton, faith-based music is something that's always been important to her. In 2019, while promoting her Netflix show "Heartstrings," which included three faith-based songs, Parton spoke about her desire to do projects with a strong message of faith saying, "This world is just full of dirt and darkness ... and I'm thinking, 'Why can't we just feel a little lighter and a little more love?'"
Parton said she's also love to potentially make a blues album.
Working with Miley
Although recording her own versions of iconic rock songs for "Rockstar" has been a bucket list experience for her, and what she says is "some of my best work," Parton said she doesn't think she'll ever do another rock album. But she doesn't count out recording "a rock song or two in albums down the road."
She said she may also record an album with her goddaughter, Miley Cyrus. The duo have collaborated many times in the past, but most recently on Parton's "Rockstar" album, where they teamed up for a cover of Cyrus' 2013 hit song, "Wrecking Ball."
The singers previously performed "Wrecking Ball" last year on New Year's Eve for Cyrus' New Year's Eve Party in Miami. Parton also said it was Cyrus who thought to put "Wrecking Ball" and "I Will Always Love You" together for the New Year's Eve show.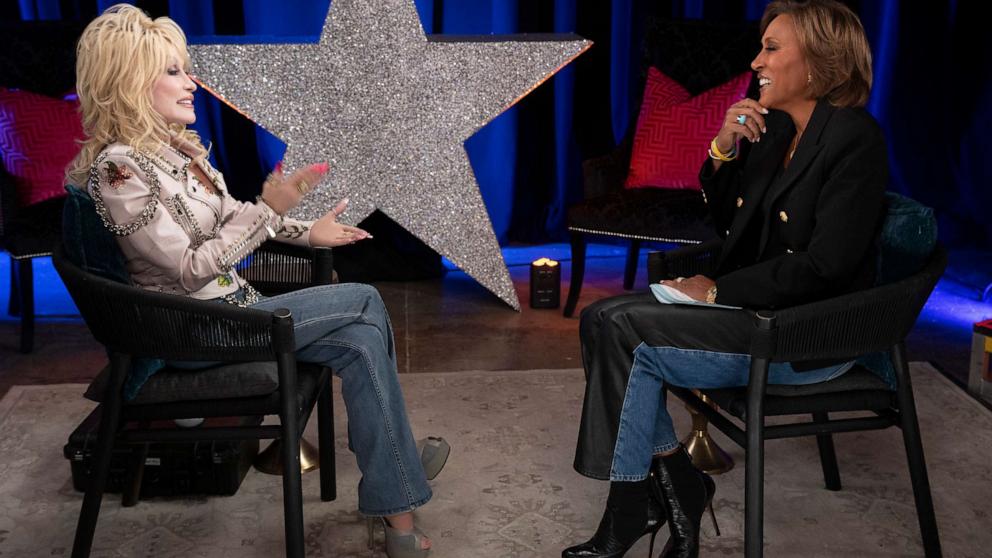 "After we did that, for the album I thought, 'I'm gonna sing my version of 'Wrecking Ball,' which is not that different from hers," Parton said. "But then I'll do the lead on it and then have her do a duet, and then we can exchange the harmonies and kind of incorporate 'I Will Always Love You' again. So that's one of my favorite things in the whole album."
Parton said she's always admired Cyrus and says she's "talented in every way."
"I love her like a child. I love her like my own," Parton said about Cyrus. "So when we get a chance to sing together, we really mean it. And I think our voices are very compatible, because she's heard me all of her life. So all those little things that I do, she's learned to do."
"But then she's got things of her own that I just fall into 'cause I know her so well," she continued. "I know where she's going and she knows where I'm going. So out of that really comes a really magical thing sometimes."
"I just really think maybe one day we might even get to do an album together," Parton added.
Heading to Broadway
In addition to a gospel album and a possible album with Cyrus, Parton said that she's also working on a Broadway show.
"I am working on my life story on Broadway," she said. "I'm hoping to be on Broadway in the spring of '25. I tried to do that years ago, and just before COVID -- you know, I had it almost ready to go. And then COVID hit and then Broadway kind of shut down."
The singer said that she thought about converting her Broadway idea into a biopic and even had the script for it and everything, but she said, "I just kept burning with that Broadway."
When Broadway reopened, Parton said she worked with film producer Maria Schlatter to help bring her show to life.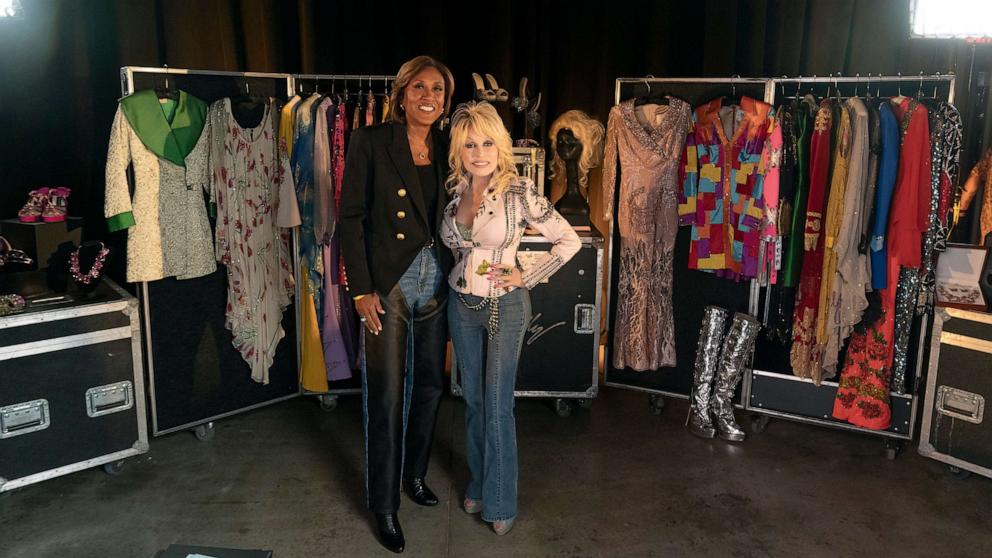 "It's a big story," Parton said. "We found a clever way to do it, where it just touches on my past and the present, but the Porter Wagoner days and my childhood days, and my early days. And even trying to find the ways to get all the other stuff through characters and songs."
"I've written all the songs and all the music, and I've chosen the music, what I didn't write, which is 90% of it -- 95% of it," she added. "But then there's a few songs we chose, duets with Porter and I, things like that."
"It tells a good story," Parton said. "I think people are gonna enjoy the way we've done it."
Parton is no stranger to Broadway. Her 1980 film that she starred in, "9 to 5," was adapted into a Broadway musical in 2009. It featured Parton's music and lyrics.
While Parton has so many things she'd still like to accomplish, one thing's for certain, she said: "I'll always do my country music."