"Dancing With the Stars" pro Daniella Karagach and her former dance partner, basketball star Iman Shumpert reunited in the sweetest way.
In an Instagram post on Friday, Karagach shared a series of photos and a video of her and Shumpert's reunion. In the video, Shumpert greets Karagach at her door and reacts to her baby bump.
"Oh my gosh," Shumpert says as he gives Karagach an embrace and touches her baby bump.
"It's a little different," Karagach replies in the video.
In her caption, Karagach tagged Shumpert as "#uncleshump."
"We've missed you Shump," she added in her caption with a purple heart emoji.
Karagach and Shumpert were paired together on season 30 of "DWTS." They ended up winning the mirrorball trophy that season for their showstopping dance routines, but most notably for their "I Got 5 On It" contemporary dance number, which was a reimagined take on the Jordan Peele-directed film, "Us."
The dance was nominated for a Creative Arts Emmy in 2022.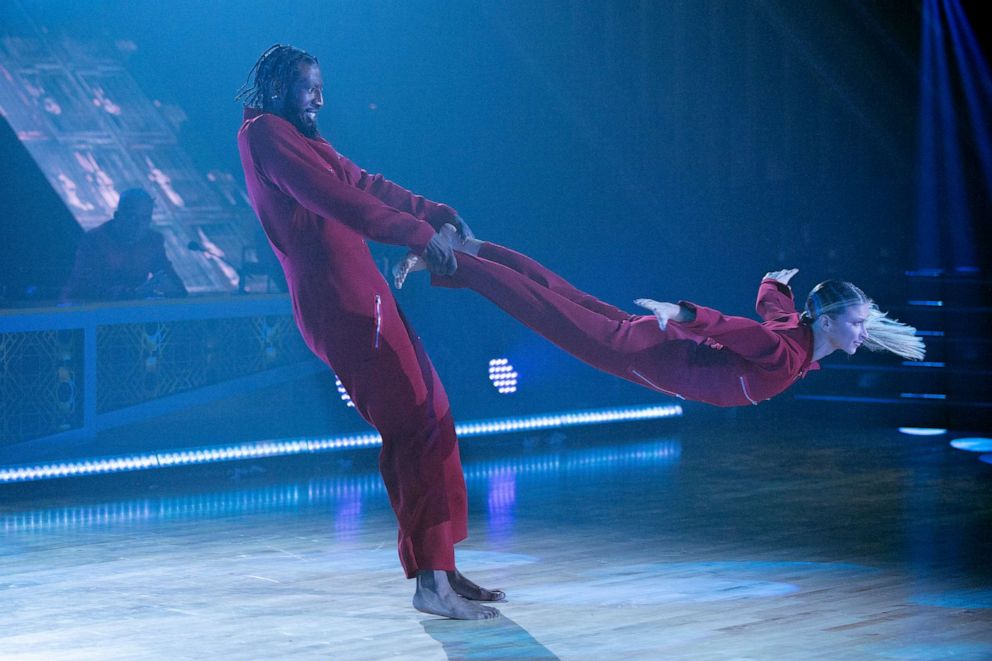 "For me, this was mind-blowing, to watch a man who is not a professional dancer -- who is a basketball player," Karagach said about Shumpert in an interview with "GMA" last year. "But the way he feels music is something you can't teach."
In November, Karagach and her husband, "DWTS" pro Pasha Pashkov, announced they are expecting their first child together. During Karagach's birthday party in December with her and Pashkov's closest "DWTS" friends, they revealed that they were having a baby girl.
"Pasha and I are OVER THE MOON," Karagach wrote on Instagram at the time.
The couple said they are expecitng to welcome their newest addition to their family in May.