Gisele Bündchen is opening up about the positive effect meditation has had on her life throughout a tumultuous few years.
The 43-year-old supermodel has relocated her family to Florida, gone through a divorce with ex-husband Tom Brady, taken care of her parents and focused on helping her two kids -- son Ben and daughter Vivian -- adjust to their new surroundings while homeschooling them, all during a pandemic.
"It's been very tough on my family. It's been a lot -- in every area of my life," she told People in an interview published Tuesday. "I feel like whenever it rains, it pours. With all the different twists and turns that life takes, all we can do is the best we can given what happens in our surroundings."
One such way Bündchen said she has dealt with all the stressors is through meditation and daily exercise, noting she works out "every single day" with a mix of walks, yoga and weights as well as minding her nutrition and giving up drinking.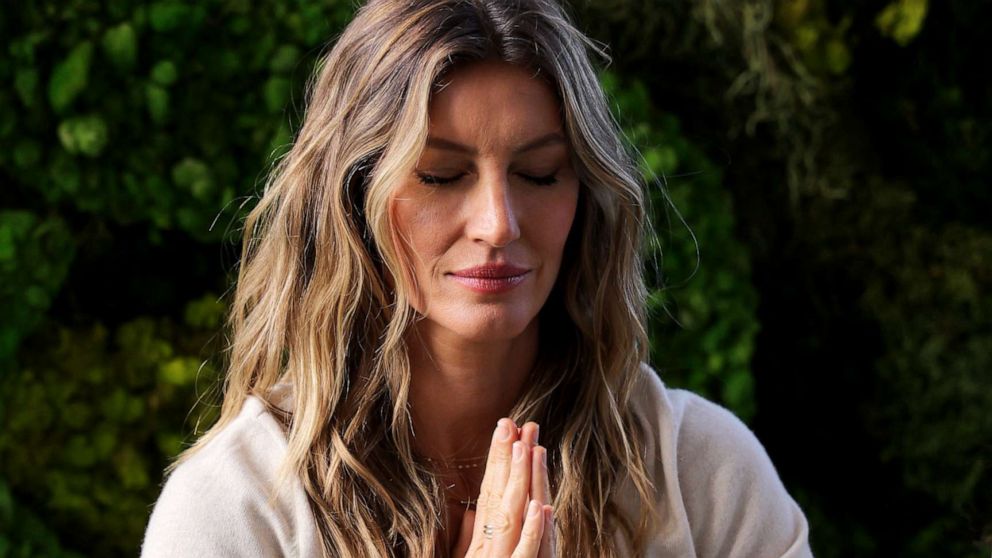 "I think if I didn't have all the different tools that I have to support me during these times, it would've been very hard," she said. "And I think we all can relate to that, because I think we all have gone through our roller coasters of life."
Bündchen said meditation has assisted in teaching her to take a step back and not feel attached to emotions, but rather to observe them and separate herself from them.
"It can allow you to take a breath and come in from a place where it's not reactive, but it's more proactive," she explained. "You're like, okay, let me assess."
Bündchen said she wants other women to put themselves first and realize that self-care is "not a selfish thing," saying, "When you feel good, you're a better mom, you're a better friend, you're calmer, you're more patient, you're more loving, you're more grounded."
"So you can't feel guilty about prioritizing yourself," she added. "Because that's loving you and loving the people you love the most, which are going to be impacted by how well you are. Because if you're sick, everyone's hurts."