Jimmy Kimmel will host the 96th Academy Awards, The Academy announced Wednesday.
The 2024 Oscars ceremony will mark the fourth time that the Kimmel has hosted the awards show.
"I always dreamed of hosting the Oscars exactly four times," the "Jimmy Kimmel Live!" talk show host said in a press release.
Kimmel hosted the 95th Academy Awards earlier this year. He also previously hosted the 89th Academy Awards in 2017 and the 90th Academy Awards in 2018.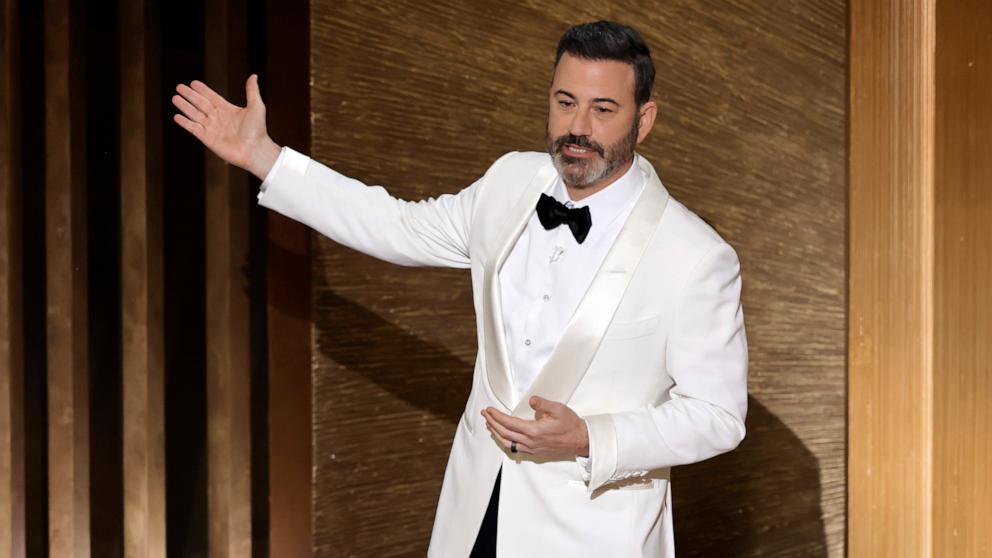 On Wednesday, it was also announced that screenwriter Molly McNearney, Kimmel's wife, will return as an executive producer for the show, her second consecutive year. McNearney previously served as an executive producer for the 95th Academy Awards.
"We are thrilled about Jimmy returning to host and Molly returning as executive producer for the Oscars. They share our love of movies and our commitment to producing a dynamic and entertaining show for our global audience," Academy President Janet Yang and Academy CEO Bill Kramer said in a statement. "We are deeply grateful to Jimmy, Molly and their teams for their incredible creativity and partnership and for going on this ride with us again."
During the 2023 Oscars ceremony, Kimmel kicked off the show by parachuting onto the Dolby Theatre stage "Top Gun" style. He also addressed the infamous Will Smith slap from the 2022 Oscars during his opening monologue and cracked jokes at the star-studded audience.
In October, The Academy announced that Raj Kapoor would serve as executive producer and showrunner for the 2024 awards show, with Katy Mullan as an executive producer.
Hamish Hamilton will direct the show, and Misty Buckley and Alana Billingsley will return as Oscars production designers.
The 96th Academy Awards will take place Sunday, March 10, 2024, at the Dolby Theatre in Hollywood.