"Who are you wearing?"
It's a question that's shouted at every awards show and will be asked at this year's Oscars.
The fashion on the red carpet has come along way since the very first Academy Awards in 1929.
In fact, there wasn't even an Oscars red carpet until 1961.
But there has always been fashion. From Cher and Halle Berry to Lady Gaga and Billy Porter, the style on the Oscars red carpet has come a long way.
Here's how it's evolved over the years:
The 1930s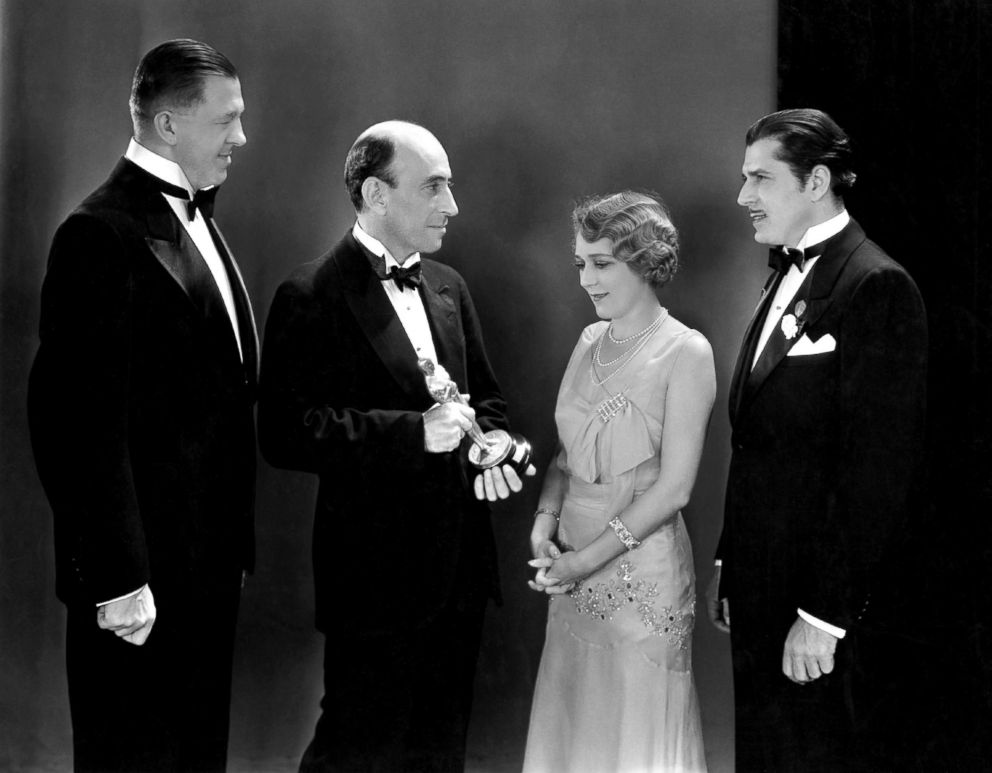 Screen legends including Mary Pickford, Bette Davis and Joan Crawford reigned at the Oscars in the '30s. Attending the Academy Awards back then was like getting invited to a ball.
So Cinderella-style gowns, fur shawls and pearls were a must.
The 1940s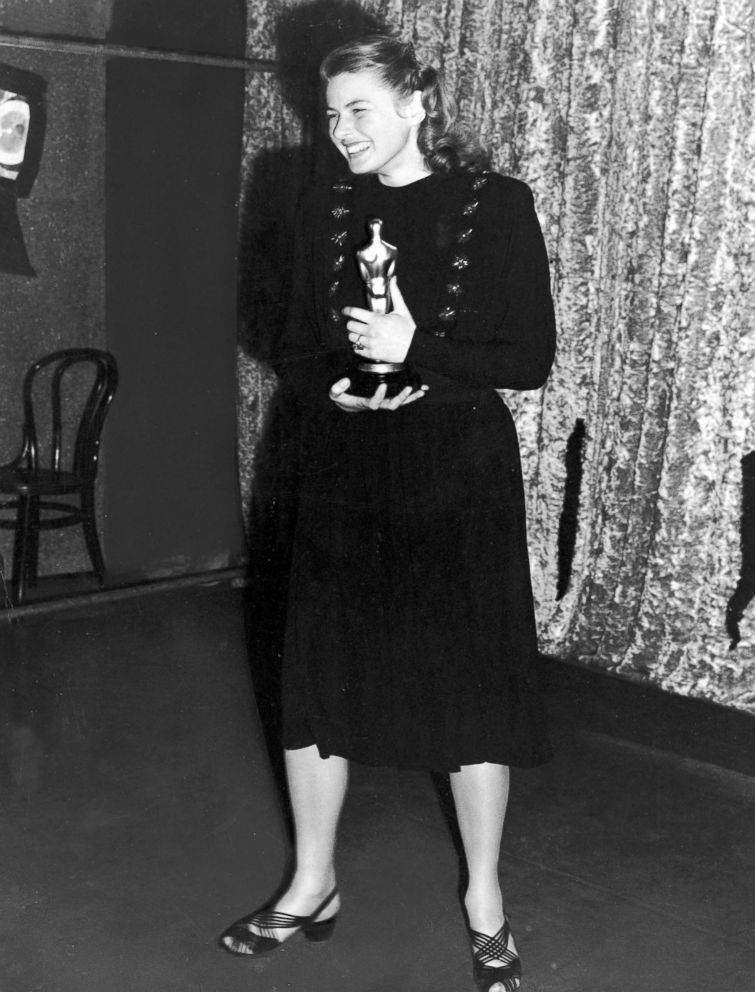 In the '40s, we had classics like "Gone With The Wind" and "Gaslight." Bergman's outfit was a standout look from the 1945 Oscars. The actress reportedly received pressure to "dress up" for the award show and her response was to sport a simple black frock.
The 1950s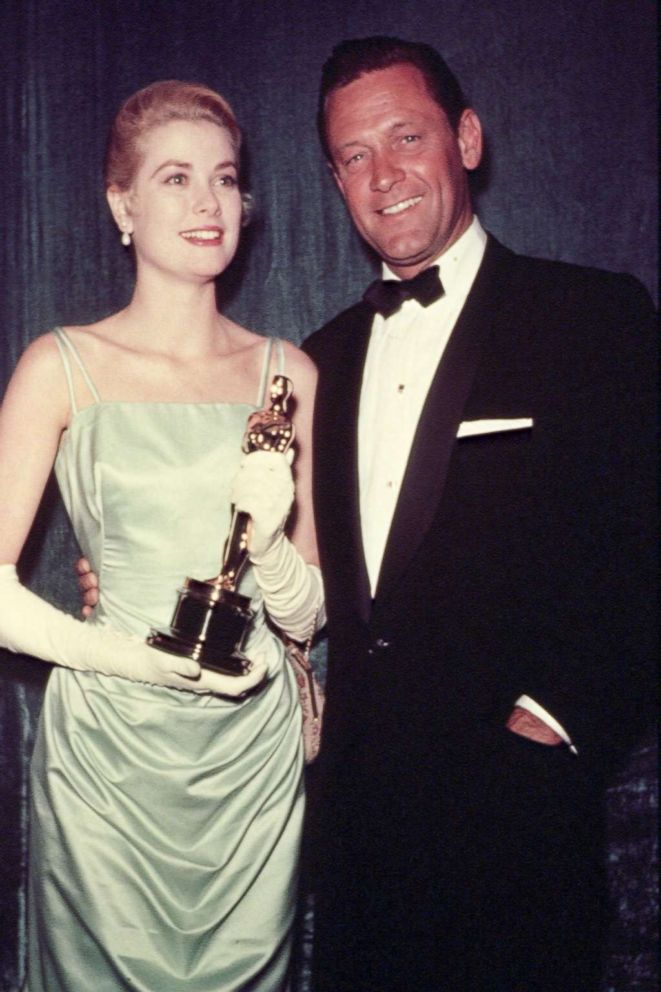 Who could forget Kelly's iconic ice-blue silk gown when she won the best actress award for "The Country Girl" in 1955? The dress, designed by costume designer Edith Head, is one of the most iconic looks in Oscar fashion history.
The 1960s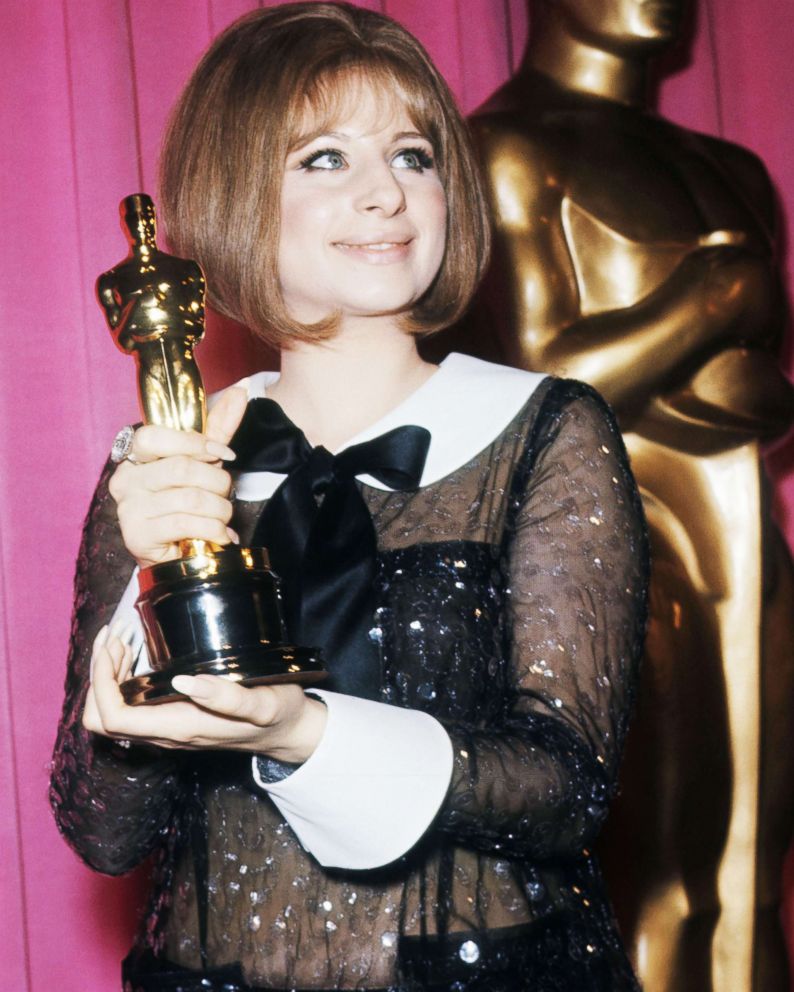 We were all shouting "Hello, Gorgeous!" when Barbra Streisand won her first Oscar for "Funny Girl," accepting the award in a high-fashion sheer pants suit.
The 1970s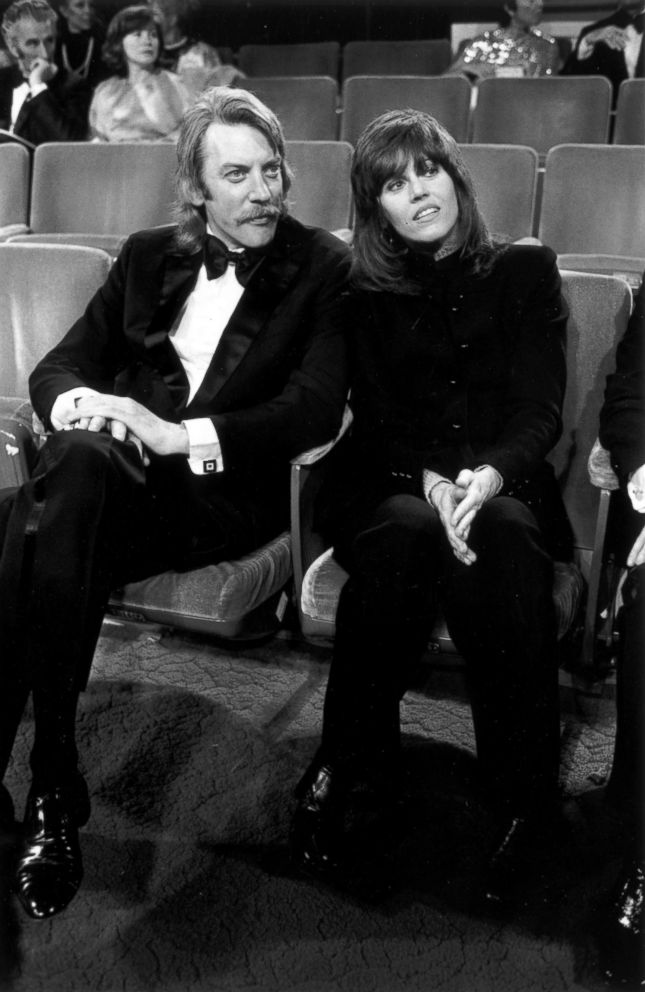 Pants suits became a red carpet trend of the '70s. Jane Fonda's 1972 Oscars look -- when she sported an all black Yves Saint Lauren pants suit, making an anti-Vietnam War statement -- is particularly famous.
The 1980s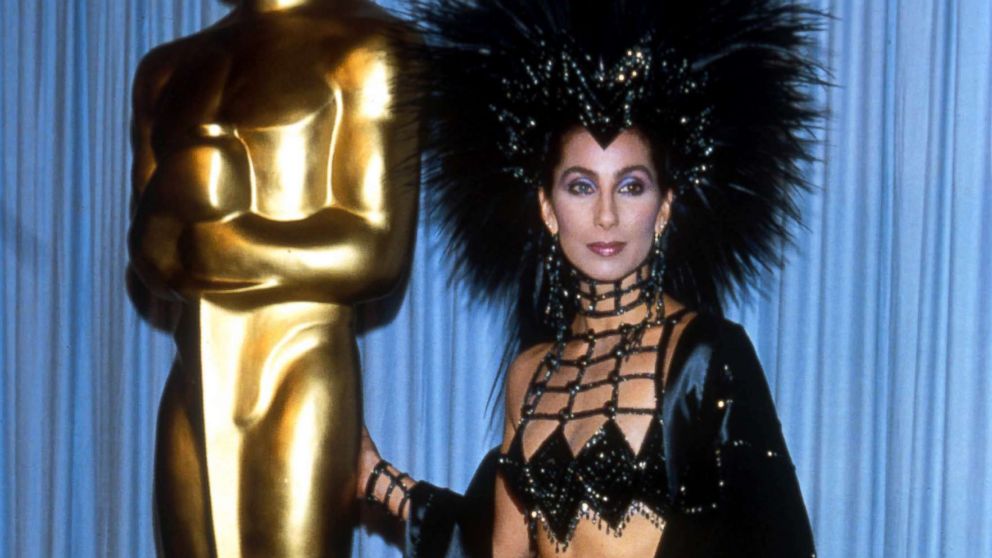 And then there was Cher. Presenters at the 1986 Academy Awards were given a dress code --- one that Cher did not abide by. She sauntered on stage in a show-stopping Bob Mackie headdress, a look that made us all moonstruck.
The 1990s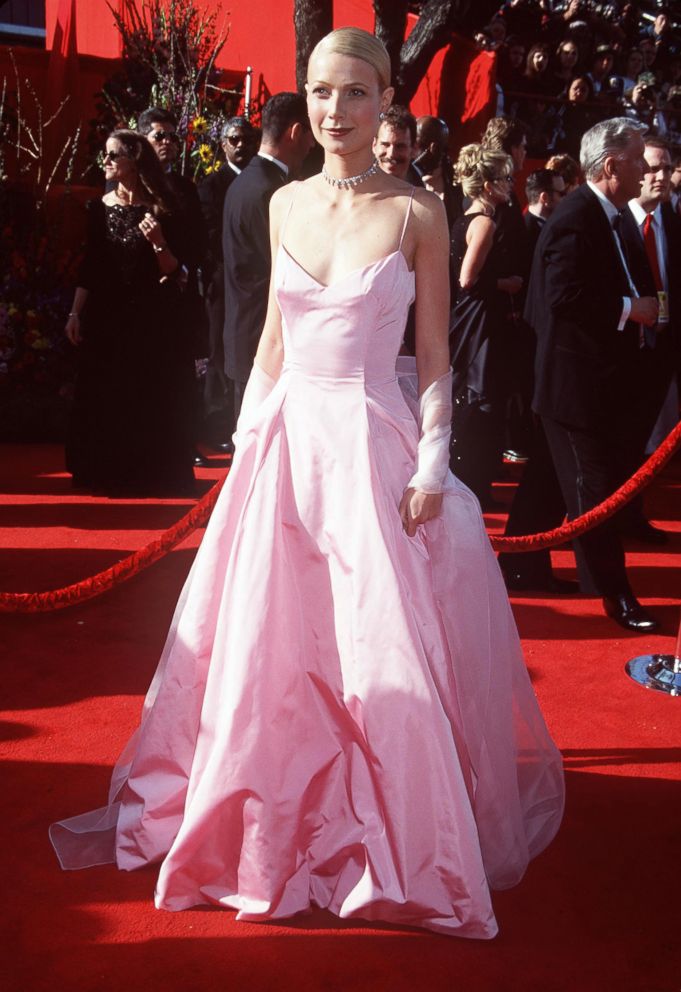 The '90s! We were (Shakespeare) in love with Gwyneth Paltrow's pink Ralph Lauren gown. Not only did she take home the award for best actress in 1999, but she was also the best dressed that night.
The early 2000s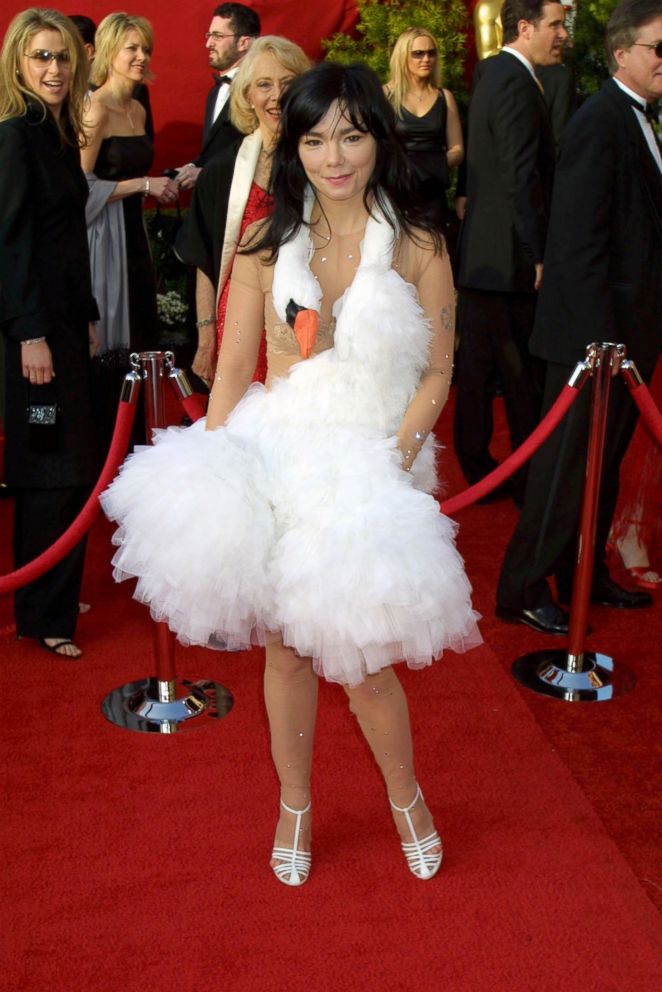 One of the most talked-about red carpet looks of all time is Björk's swan dress at the 2001 Academy Awards.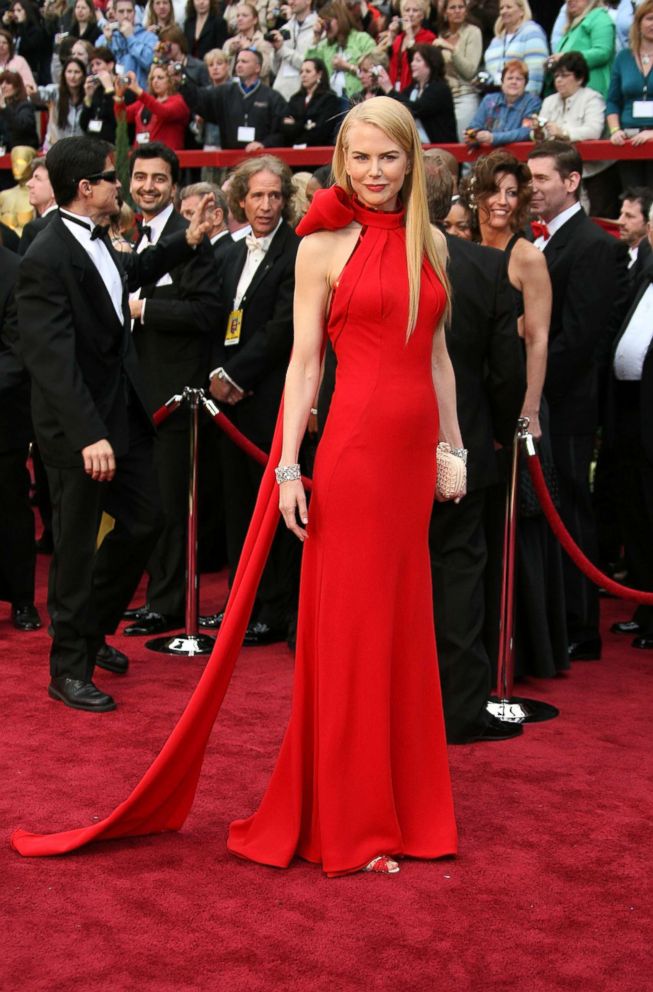 For a less eccentric 2000s look, Nicole Kidman reigns queen of Oscars red carpet fashion. Her Balenciaga red dress at the 2007 Academy Awards is one of our favorites.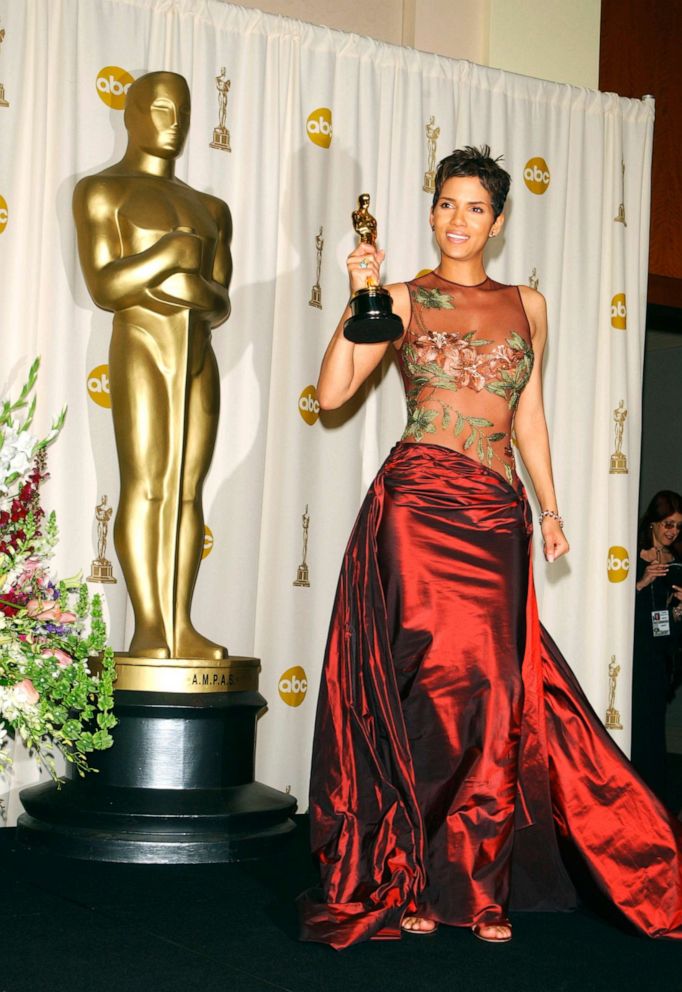 "Halle Berry made the name Elie Saab more popular … She managed to really put the name Elie Saab on the international market," the designer told Vogue in 2019. "[That time] was a better time for cinema in general. [Halle Berry] was the first woman of color [to receive the Oscar for Best Actress] … It was elegant and daring and chic. I think this moment was a very exceptional moment for cinema."
The 2010s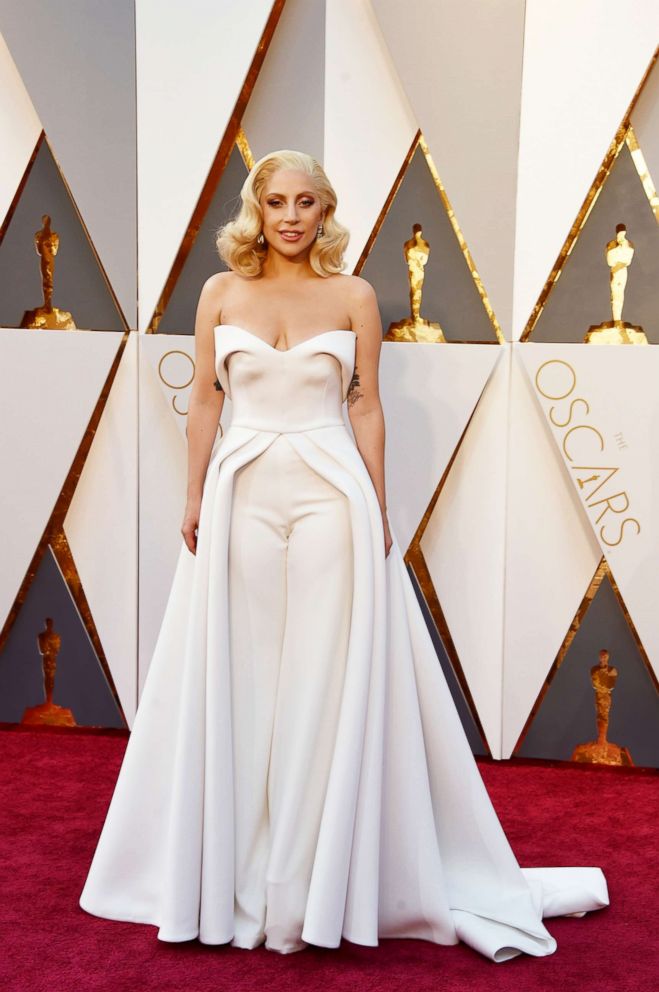 We were gaga for this red carpet look from Lady Gaga, who is nominated this year. Gaga's stylist designed this white suit for her epic Oscars appearance.
We can't wait to see what the "A Star Is Born" actress will show up in this year.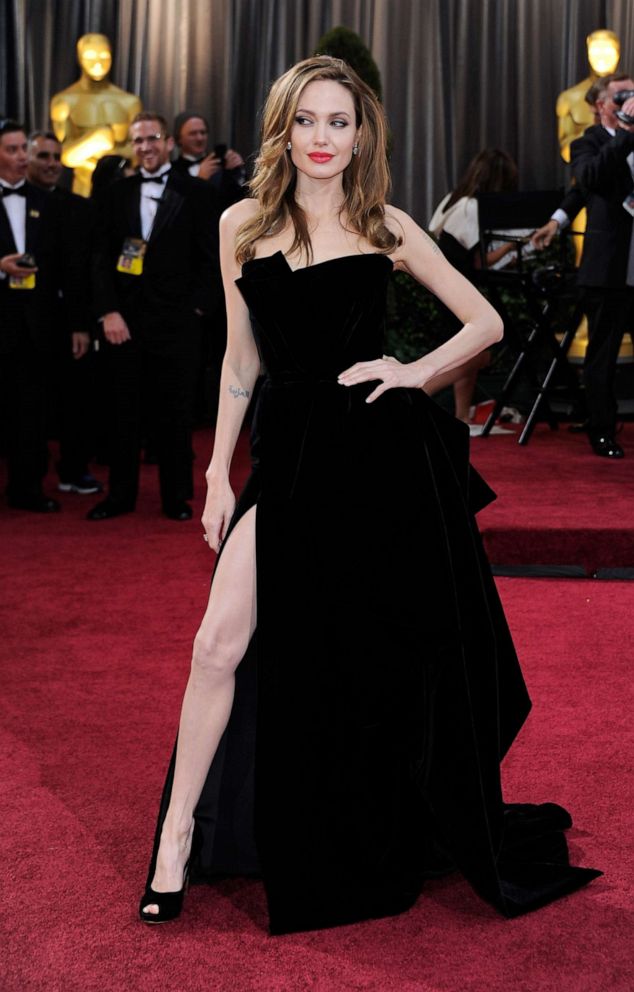 In 2012, Angelina Jolie commanded attention in her unforgettable thigh-high split black Versace dress. A few years ago she revealed to Extra, "There's a whole longer story behind that — I had a more complicated dress and I wore the more comfortable dress, which was that one, and I think I was just so comfortable that... I think when you feel comfortable when you feel yourself — which is very much the theme of the film, and we know this in life — you embrace it. And sometimes, maybe it appears to be a thing, I don't know."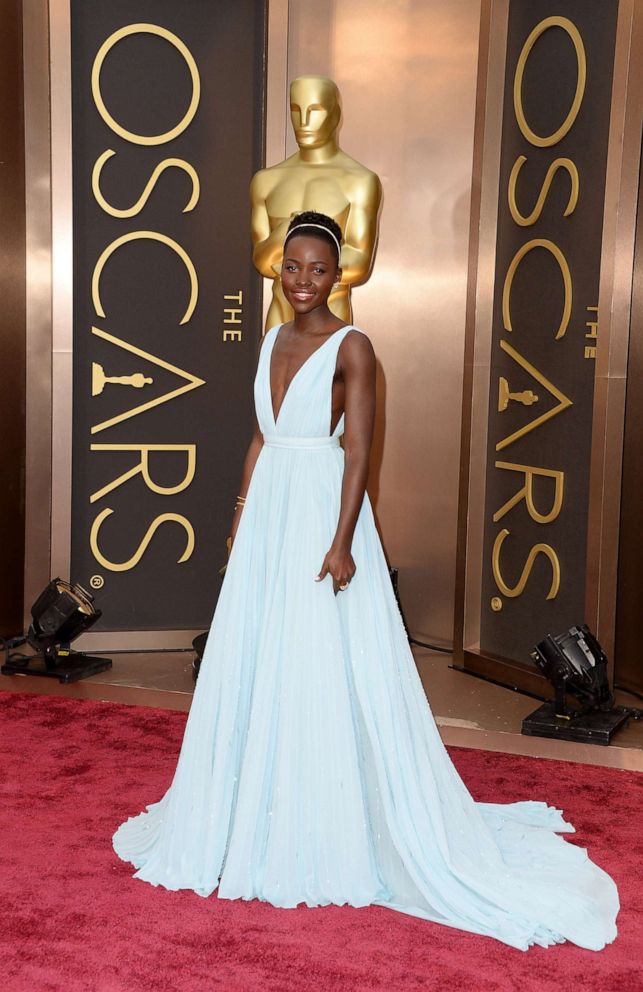 Fans, celebrity stylists and more have continued to spotlight Lupita Nyong'o's 86th annual Academy Award dress as one of the best of all time. It was a Cinderella-like powder blue custom Prada dress that she paired beautifully with a subtle yet chic headband.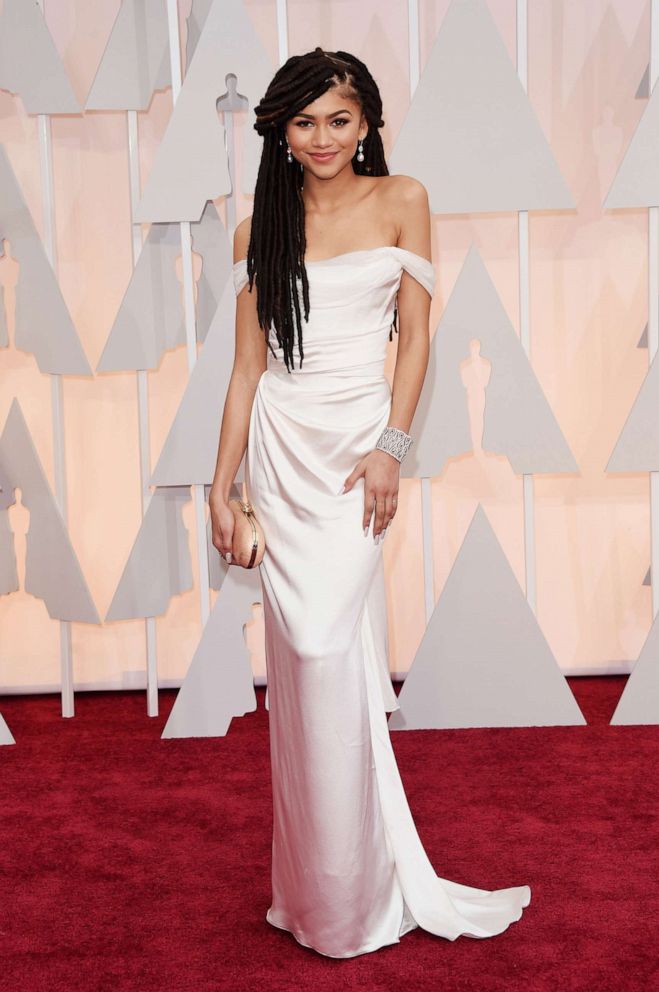 Celebrity stylist Morgan Pinney previously told "GMA" the finishing touch to one of Zendaya's most iconic red carpet looks by Vivienne Westwood were her dreadlocks.
"After a comment about her hair was made by a TV personality, Zendaya stood up for herself and clapped back in the classiest way, which ultimately resulted in her own Barbie doll being made of her look from the night," said Pinney.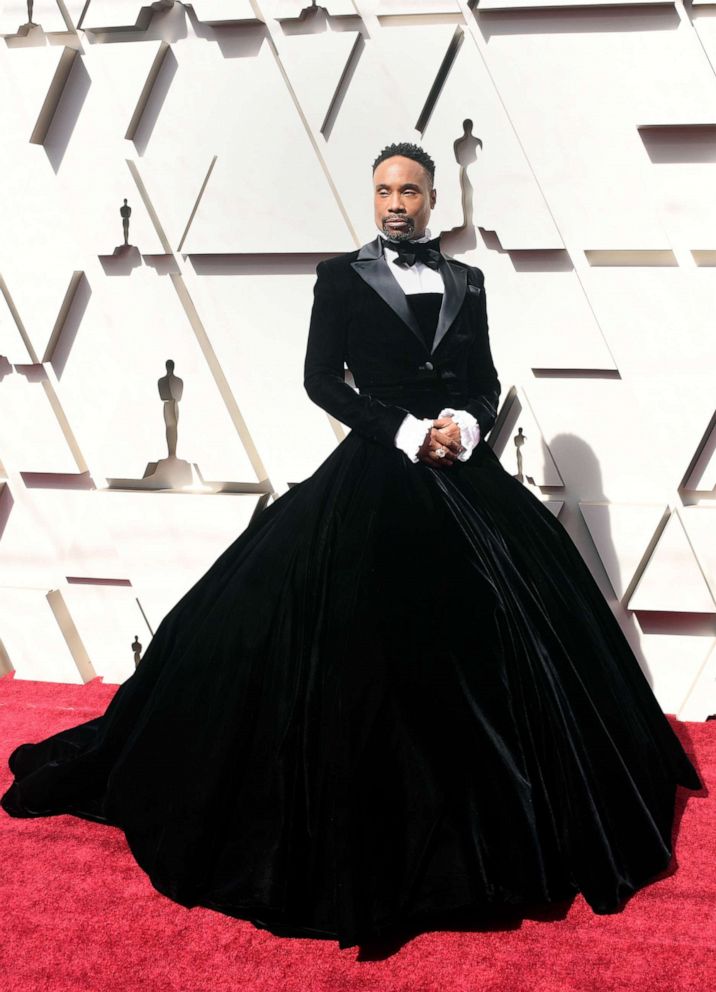 Ending out another decade of Oscar's fashion, Billy Porter wore one of the most standout looks to ever hit the red carpet. The "Pose" star donned an extraordinary Oscars tuxedo gown by Christian Siriano.
The 2020s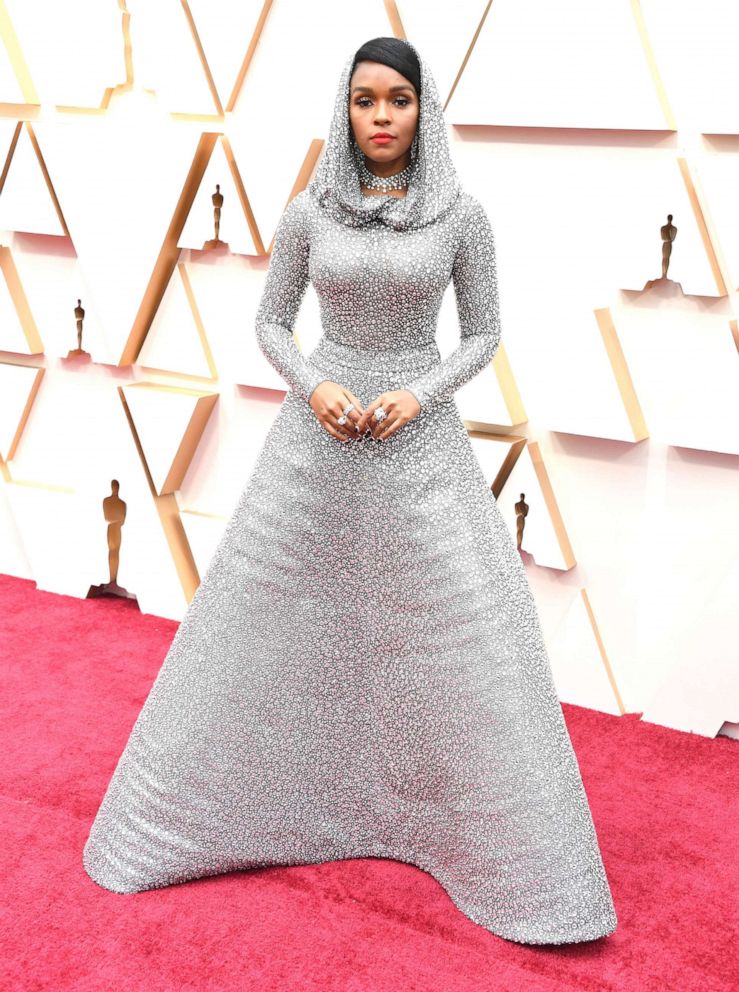 Entering a new decade of red carpet style, Janelle Monae completely wowed fans in a dazzling hooded dress by Ralph Lauren that featured over 160,000 Swarovski crystals.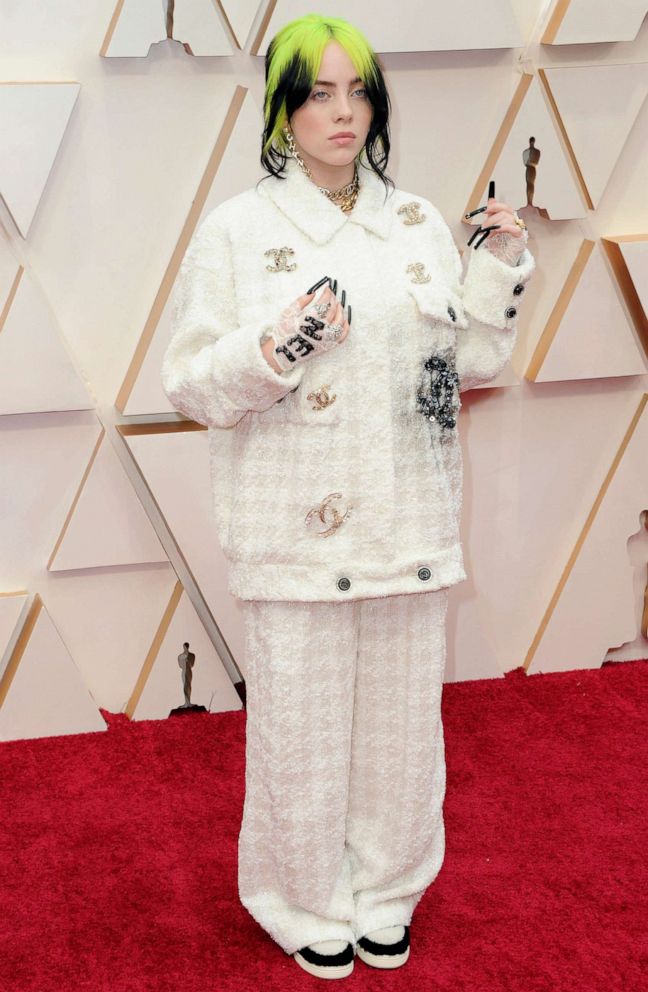 Billie Eilish brought fresh flavor and unique style to the red carpet in 2020 wearing a custom Chanel ensemble that included a matching white jacket and pants.
Editor's note: ABC News' Jacqueline Laurean Yates contributed to this updated story that was originally published on February 19, 2019.