The Academy Awards bring about an eclectic selection of looks every year.
Some of Hollywood's biggest stars opt for classic, sleek styles, while some take more risks on the carpet and debut bold, even outlandish, styles.
We talked to some stylists to the stars to see which looks from the past jumped out most to them.
Check out some of the most loved looks from Oscars red carpet history.
Nicole Kidman at 1997 Oscars
Kemal Harris, a New York-based stylist who has worked with stars including Robin Wright, Kate McKinnon and Alexis Bledel, said Nicole Kidman's Christian Dior gown from the 1997 Academy Awards is her favorite Oscars look of all time.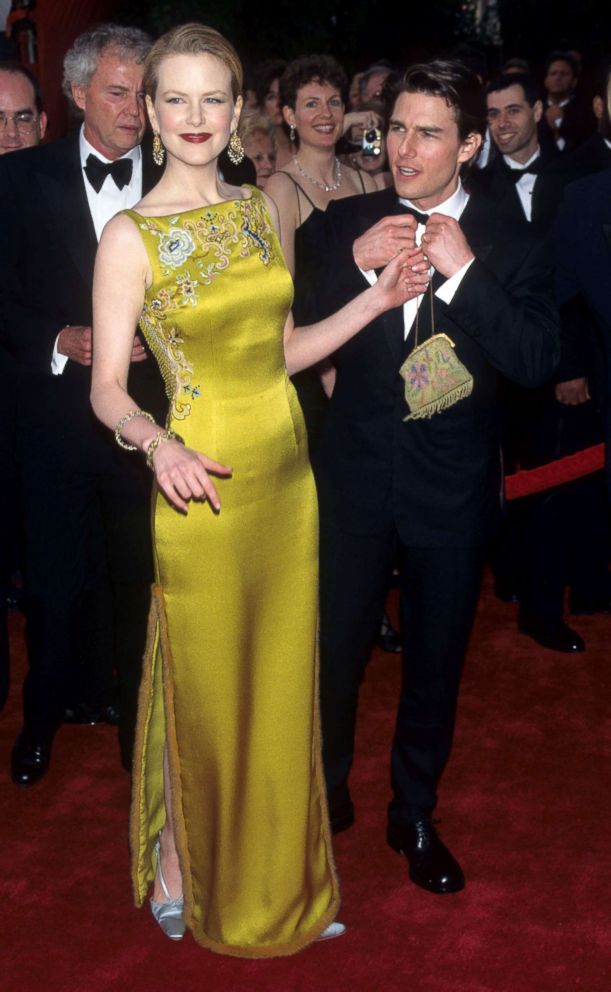 "I distinctly remember a "woah" moment in 1997 when I saw Nicole Kidman's Oscar gown," Harris told GMA. "The color was very unexpected (chartreuse) and the style was quite sleek and simple and had major impact without overdoing it."
"It felt effortless and a bit rebellious since most attendees still opted for old Hollywood full ball gown silhouettes," she added.
Penelope Cruz at 2007 Oscars
Celebrity stylist Bruno Lima, who has outfitted stars including Tilda Swinton, Kris Jenner and Shay Mitchell, admired Penelope Cruz's Oscars look from 2007.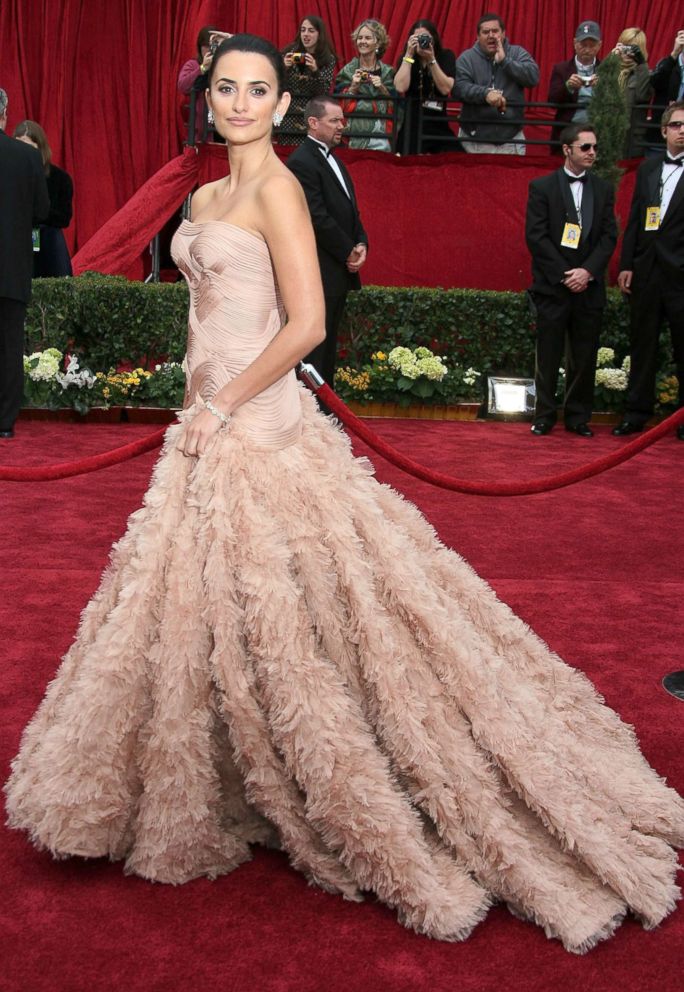 "She was the first one to wear a blush tone to the carpet setting up the trend for blush tones," Lima said. "Also, that year most of the gowns worn on the carpet were a bit simpler so she stood out a lot. The craftsmanship on the dress is also quite impressive - love the details."
Lupita Nyong'o at 2014 Oscars
Lupita Nyong'o's Prada look at the Academy Awards in 2014 was loved by Andrew Gelwicks, who has styled Catherine O'Hara, Michael Douglas and more.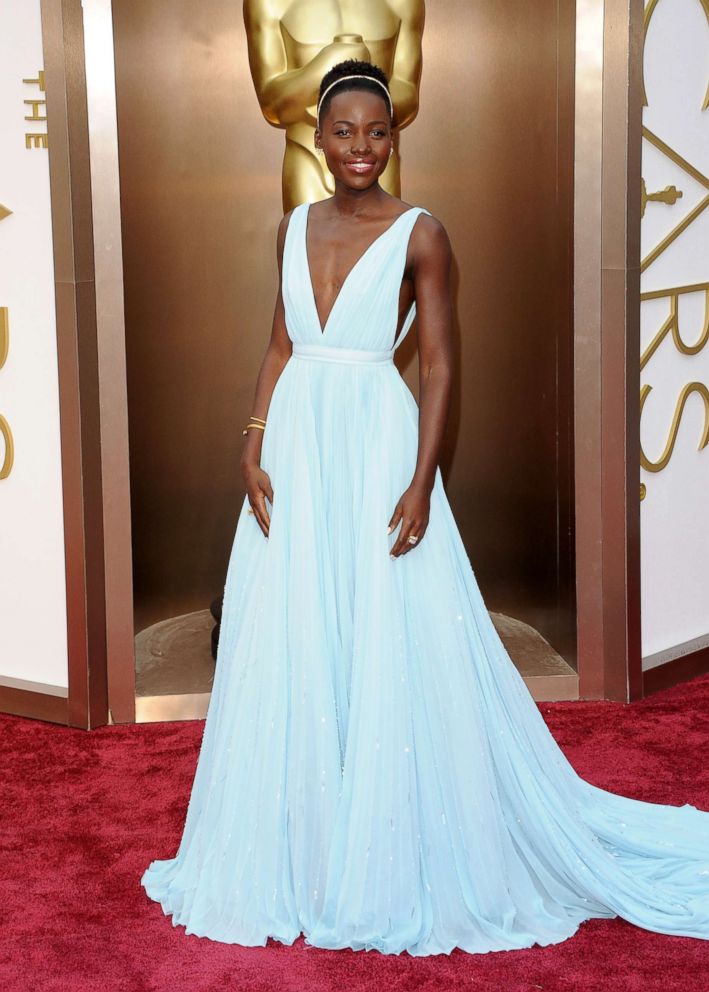 "Lupita Nyong'o was the epitome of every girl's fairy tale fantasy with her custom Prada dress," Gelwicks shared. "She was a modern day Cinderella in the most subtle of ways - the perfect baby blue color, delicate headpiece, and minimal jewelry."
"No matter which way she was photographed, the dress was always flowing and photographing beautifully," he added. "It was everything an Oscar gown should be: glamorous, elegant and aspirational."
Lauren Hutton at 1975 Oscars and Grace Kelly at 1956 Oscars
Hutton's Oscars look was loved by many celebrity stylists.
"Lauren oozed effortless chic with a perfect blend of elegance and casual cool," celebrity stylist Tara Swennen shared.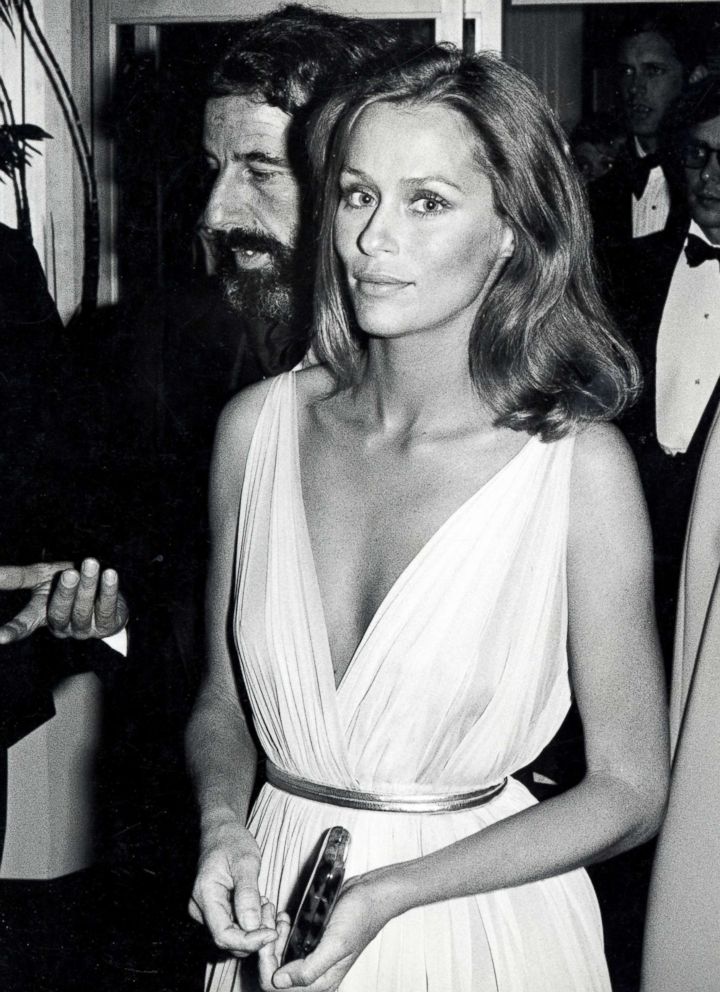 Stylist Krista Roser was also a fan of the look. "The colors and cut of this gown with her skin tone is so perfect," she said. "It's a design that never goes out of style and will always be one of my favorites. Definitely a great representation of 70s glamour."
Another favorite? Grace Kelly's look in 1956.
"Grace Kelly's look was the epitome of Old Hollywood glamour! The shawl bolero and gloves were such elegant and unique touches for me! both were exquisite examples of unparalleled class!" Swennen shared.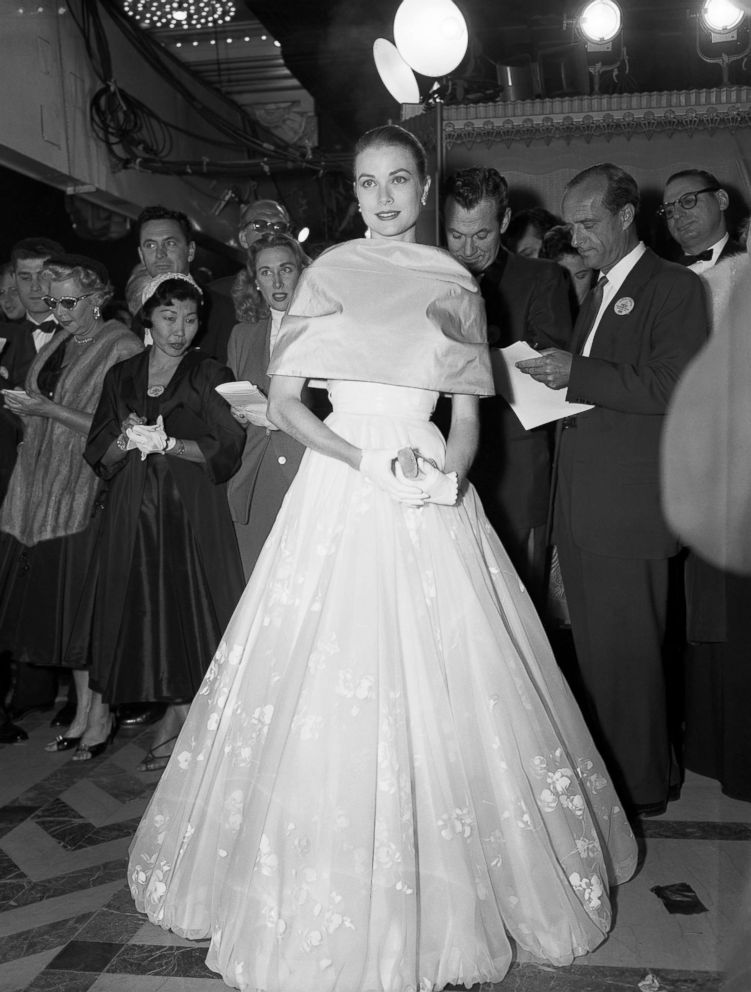 Zendaya at 2015 Oscars
Morgan Pinney, who has styled celebrities like singer Becky G and rapper Machine Gun Kelly, loved Zendaya's look at the 2015 Oscars.
"The dress is super sleek and fits her perfectly," Pinney said about the Vivienne Westwood gown. "It's accessorized with just the right amount of diamonds which takes the look to the next level."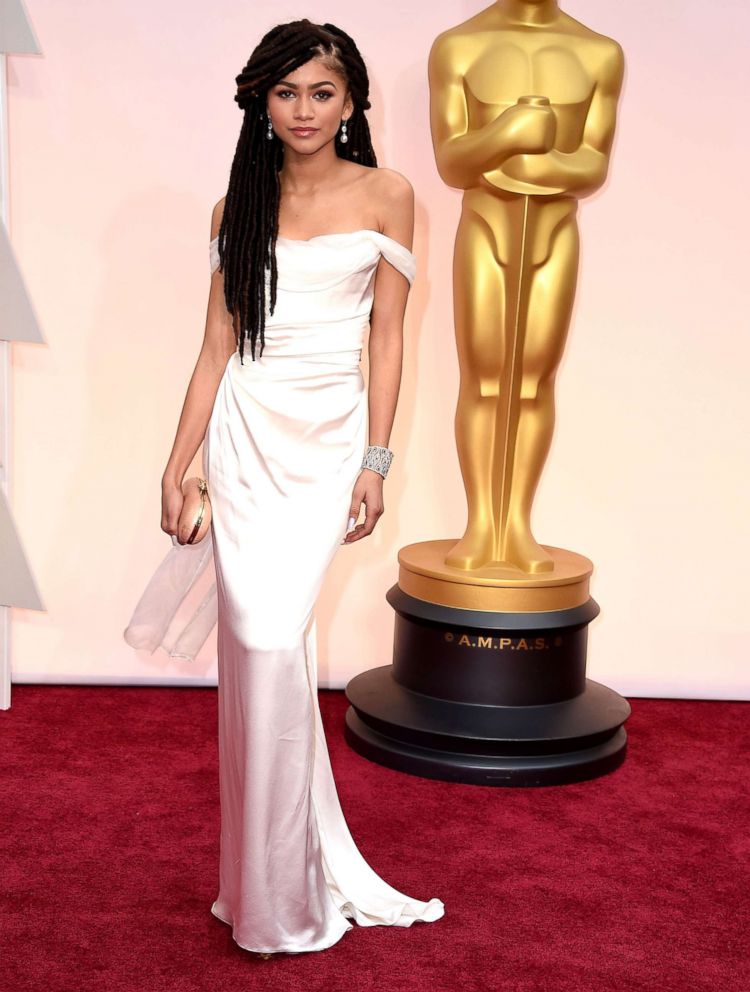 "The finishing touch was her dreadlocks, which solidified the fact that this would be one of Zendaya's most iconic looks of all time. After a comment about her hair was made by a TV personality, Zendaya stood up for herself and clapped back in the classiest way, which ultimately resulted in her own Barbie doll being made of her look from the night," she added.
Jennifer Lawrence at 2016 Oscars
Australian stylist Cat Pope was a fan of Lawrence's black Dior Haute Couture lace gown at the 2016 Academy Awards.
"This gown is such a wonderful blend of opposites," she said. "It is both youthful yet classic, also manages to be elegant whilst also being very sexy."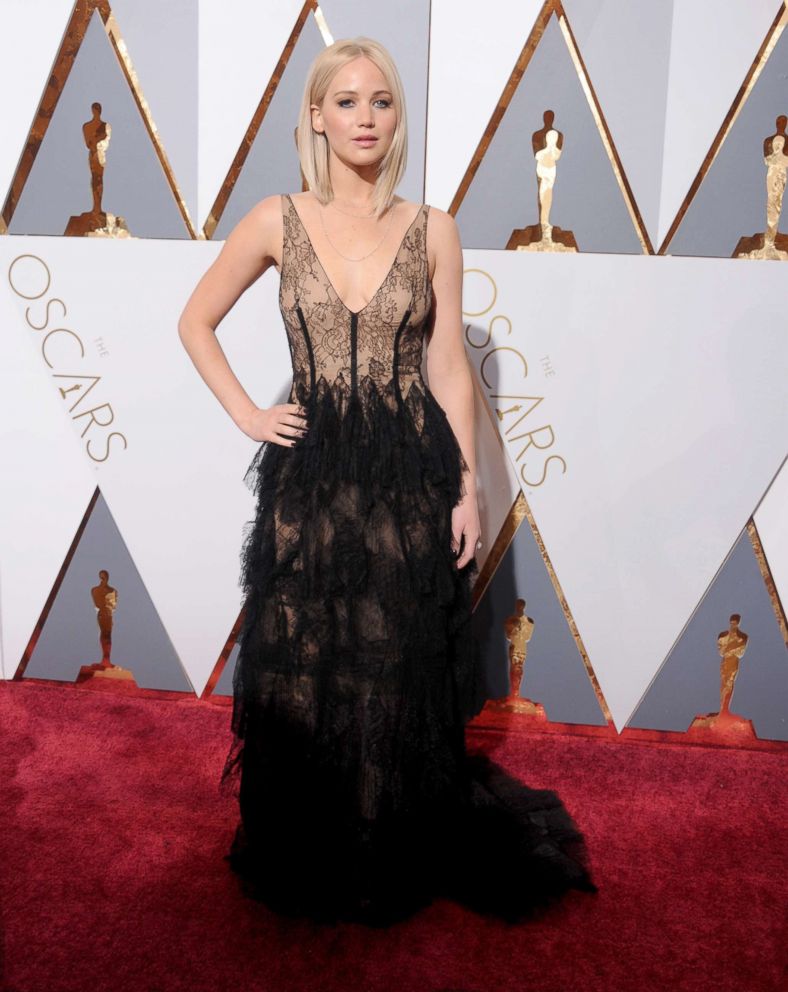 "I love that there's no blingy jewelry and that they opted for subtle hair and makeup. This kept the look very much about the woman wearing it," she added.
Jennifer Lopez at the 2010 Oscars
Janet Mandell, founder of a luxury boutique rental company that works with stylists to the stars, loved J. Lo's look because it was timeless.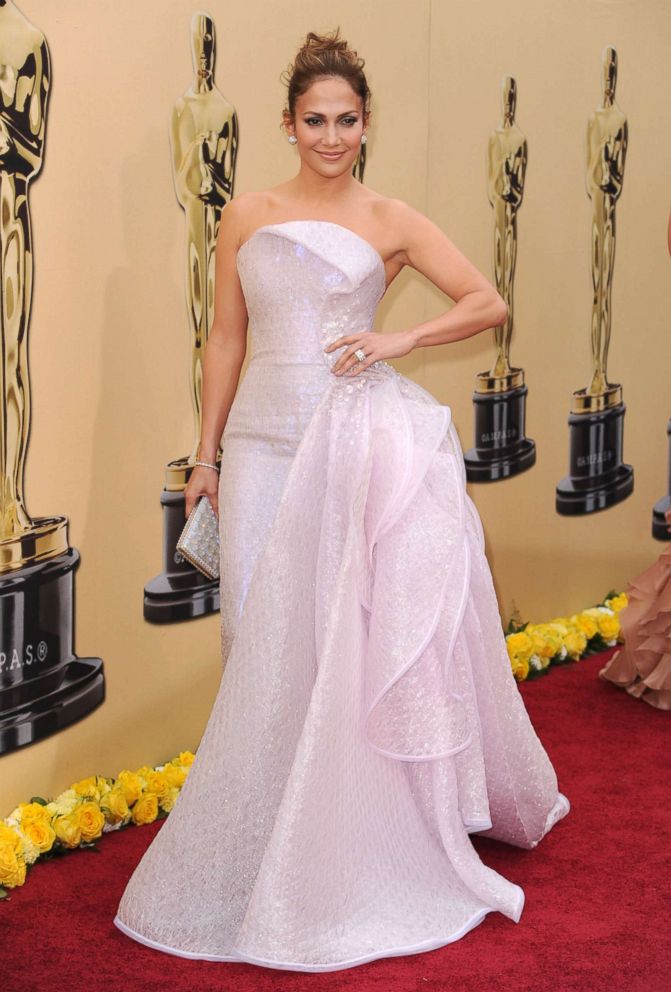 "It's feminine yet dramatic and soft in structure," Mandell shared. "This style is great on any body type and brings out the most flattering part of any body, whether curvy or not. This color and style of dress can be accessorized without any limits -- you can go big or can do subtle, simple accessories."
"J. Lo picked a happy medium with large studs and an eye-catching diamond ring," she added. "Depending on the look you're going for, the options for hair are endless. Her facial structure is beautifully complimented with her hair up."
Charlize Theron at the 2000 Oscars
Jordan Foster, a stylist who has worked with Ashley Graham, Lily Aldridge and Karlie Kloss to name a few, loved Theron's Vera Wang dress.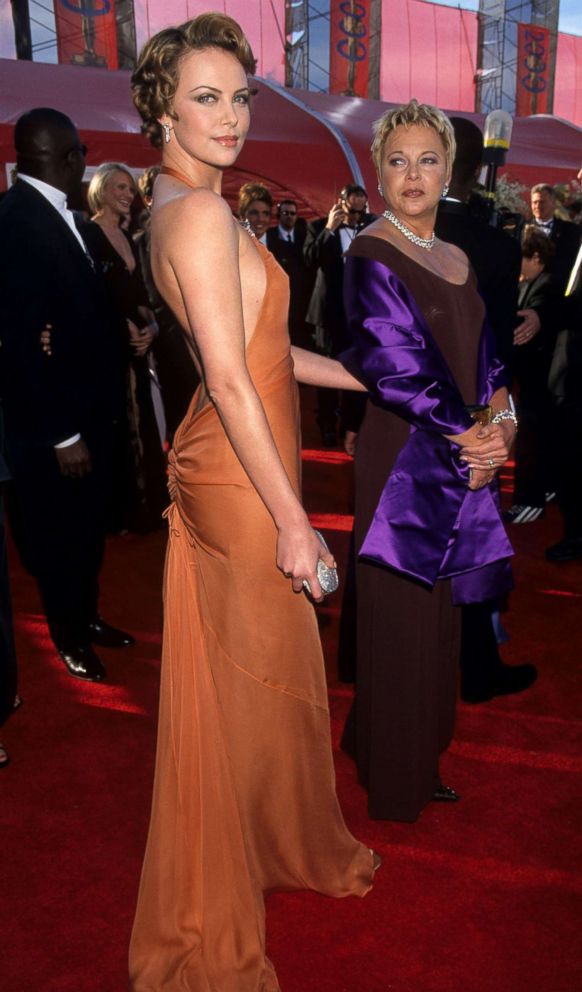 "I love everything from the risk she took with a hard-to-wear color, to the super low sexy back, to the Hollywood glamour hair and makeup," Foster shared.
"The styling was perfect from head to toe. My favorite part are the Fred Leighton clips that they decided to make part of the dress, which completed the full look," she added. "I think this look told everyone that Charlize had arrived and was here to stay!"
Hilary Swank at 2005 Oscars
Stylist Victor Blanco, who styles high-profile talent like Patricia Clarkson, loved Swank's Herve Leger for Guy Laroix gown.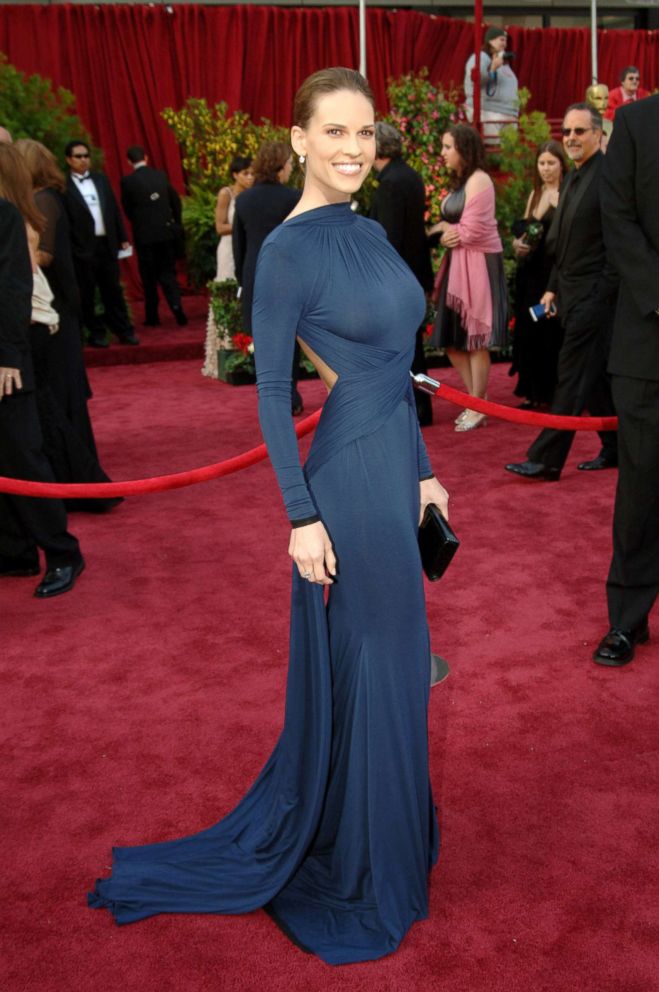 "This is a timeless sexy elegant and chic look," he shared. "Of course she has an amazing body, but that gown was a moment."
"I think it's the best backless gown ever made," he added.
Editor's Note: This story was originally published on Feb. 13, 2019.