Our favorite Olivia Rodrigo moments for her birthday
Olivia Rodrigo's long-awaited second studio album "GUTS" has finally arrived.
The 12-track album follows the Grammy winner's world-shaking debut album "SOUR" and includes previously released hits "vampire" and "bad idea right?" as well as new tracks like "making the bed," "all-american b****," "love is embarrassing" and "teenage dream."
"Today is the day! My album GUTS is out everywhere!!!" Rodrigo shared on Instagram following the album's release. "I feel so many feelings. I feel excited, nervous, proud, but mostly I feel grateful."
She went on to thank her management team, collaborators and fans for making the album possible.
"I hope you dig these new songs. lots & lots of love 4 ever & ever!!, she concluded.
On Zane Lowe's New Music Daily on Apple Music, Rodrigo said she made "GUTS" with live shows in mind.
"Going on tour after ['SOUR'] came out ... was really informative to me as a songwriter, because something that can resonate on a recording maybe doesn't always resonate in a room full of people," she said. "So ... I think I wrote this album with the tour in mind, definitely."
She told Interview that "GUTS" "felt very different to make than "SOUR," adding, "It feels a lot more mature just because of the state of my life."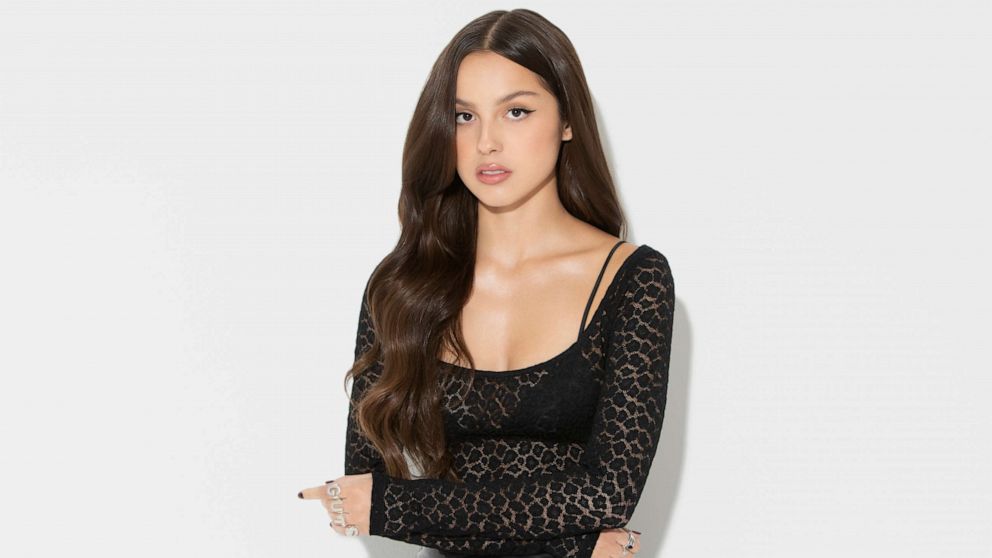 Rodrigo also told The Guardian that the record is "so much about growing up and finding your footing in the world."
The singer will take her new songs to the stage on Sept. 12 when she performs at the MTV VMAs. She has six nominations this year, all for her hit song, "vampire," which was released back on June 30.