Dwayne Johnson, Oprah join forces to provide assistance to Maui victims
Oprah Winfrey and Dwayne Johnson are doing their part to help those devastated by the recent wildfires on the Hawaiian island of Maui.
The duo teamed up to provide immediate and ongoing assistance to victims by establishing the People's Fund of Maui, which will see cash distributed directly to people who were displaced by the tragic events that claimed the lives of at least 115 people, with hundreds more still missing.
Winfrey and Johnson kicked off the fund with an initial $10 million donation and, according to a press release, collaborated with an advisory board from the local community as well as respected elders to launch the fund.
Adult residents 18 and older in Lahaina and Kula who were affected by the wildfires are eligible to receive $1,200 per month to help them recover from the disaster.
"I have been meeting with people throughout the community that were impacted by the fires over the last few weeks, asking what they most needed and how I could be of service," Winfrey said in the press release. "The main thing I've been hearing is their concern about how to move forward under the immense financial burden."
The talk show host continued, "The community has come together in so many wonderful ways, and my intention is to support those impacted as they determine what rebuilding looks like for them."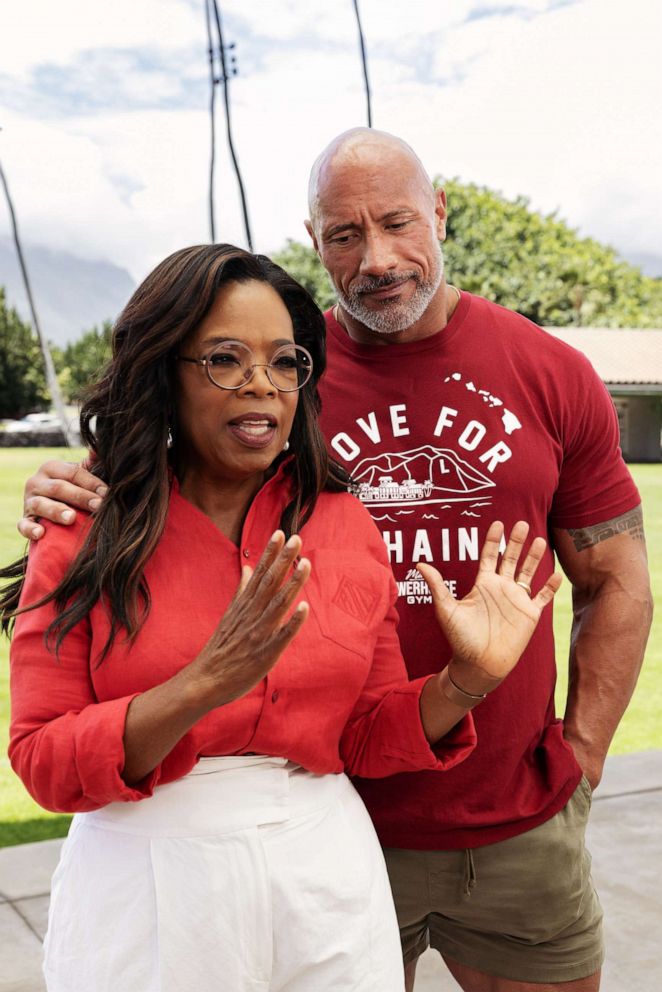 Johnson noted in the press release that while the world was watching the wildfires, they also "witnessed the great spirit and resilience of our Polynesian culture and the tremendous strength of the people of Maui."
"Even in the most difficult of times, the people of Maui come together, and we rise -- that's what makes us stronger," he said. "We are beyond grateful to be working alongside esteemed community leaders of Maui to launch the People's Fund of Maui. These leaders are offering their guidance to ensure our fund can put money directly in the hands of those individuals most affected."
The "Black Adam" actor continued, "To all who have already offered your help, thank you for your support and for those wanting to help now, your prayers and resources are a welcome assistance for those displaced within the Maui community. I also want to offer my profound gratitude to all the first responders, local organizations and every individual who has worked tirelessly on the ground responding to this crisis."
To contribute to the People's Fund of Maui, click here. All net proceeds will go directly to those impacted by the wildfires.