In the early morning of Dec. 4, 1969, Chicago police raided the apartment of Illinois Black Panther Party Chairman Fred Hampton and opened fire, leaving the sleeping Hampton dead at 21. Mark Clark, on security duty, also went down in a barrage of nearly 100 bullets, while four other Panthers suffered gunshot wounds. Deborah Johnson, then eight months pregnant with Hampton's son, managed to escape. African-American FBI informant William O'Neal received a bonus for sedating Hampton and providing the floor plan of his apartment. O'Neal was the Judas used by FBI director J. Edgar Hoover to "neutralize" the rise of this "Black Messiah."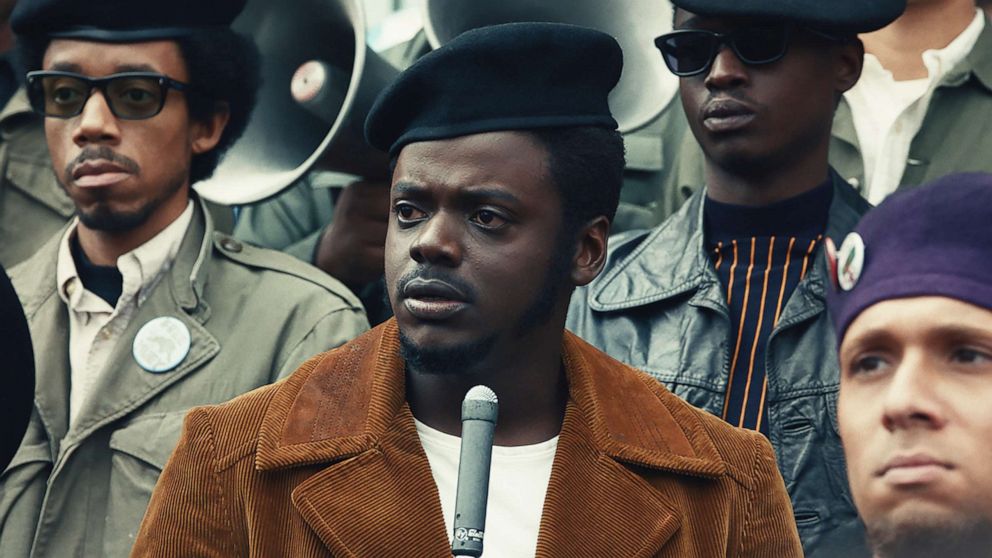 These are the facts behind Hampton's death. For a celebration of Chairman Fred's extraordinary life that goes deep into the web of politics and passions that motivated his murder, check out "Judas and the Black Messiah." It's an open wound of a film that hits theaters and HBO Max on Feb. 12, fittingly during Black History Month. Fired by award-caliber performances from Daniel Kaluuya as Hampton and Lakeith Stanfield as O'Neal, this blazing bonfire of a film is a purge of raw emotion that feels as immediate and infuriating as the latest headlines about the toxic racism still rampaging through America.
Director Shaka King wrote the stinging script with Will Berson. Having cut his teeth on indie comedy with "Newlyweeds," King may strike you as an unlikely choice for the heavy lifting required for "Judas and the Black Messiah." Won't you be surprised. King's debut as a mainstream filmmaker pulses with revolutionary action, fiery rhetoric and a rare intimacy to the howling rage against injustice and police brutality at the film's core.
Kaluuya, already a Best Actor Oscar nominee for "Get Out," should be back in the awards race for his volcanic tour de force as Hampton. This stage-trained British actor is electrifying as Hampton whips crowds into a frenzy chanting, "I am a revolutionary" as the people chant his words back at him. Kaluuya cuts equally deep in the intimate scenes with the sensational Dominique Fishback as his fiancee Deborah Johnson, who tries to balance social activism with carrying another person inside her body.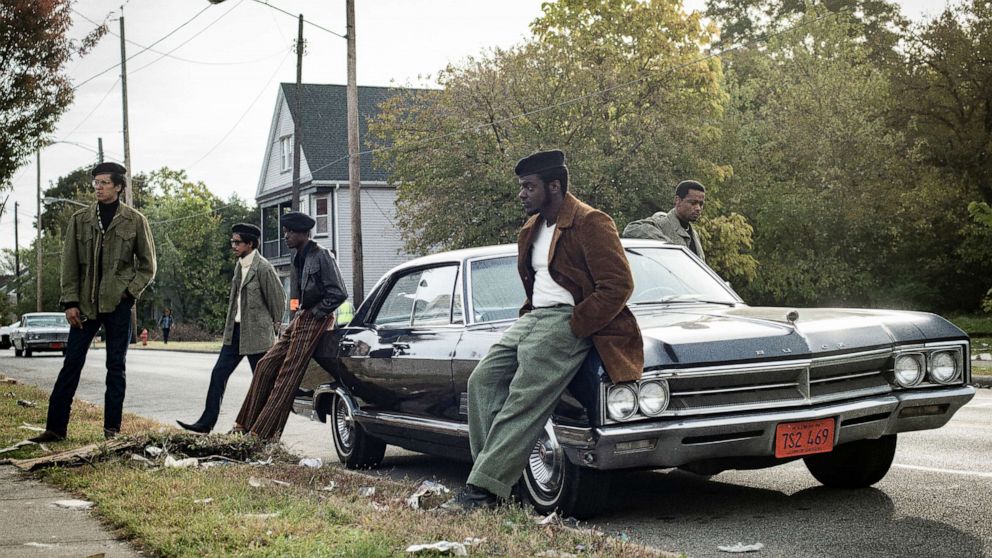 King makes the bold choice to pivot his film around his Judas. And the implosively powerful Stanfield meets the role's every challenge. O'Neal is a career thief caught by the FBI for impersonating a federal officer. His choice: Go to jail for six years or go free just for infiltrating the Panther base and informing on Hampton. Hoover, played by a fulminating Martin Sheen, considers the Panthers a greater threat to national security than the Russians or the Chinese. So he assigns special agent Roy Mitchell (the consistently amazing Jesse Plemons) as O'Neal's handler, and a deal with the devil is made.
King, producer Ryan Coogler and top-tier actors in roles large and small raise the film to the next level by refusing to paint in broad strokes. O'Neal, now a security captain in Hampton's army, sees the chairman exhort his followers to "kill the pigs" when the police gun down members of his inner circle. He also sees Hampton form a rainbow coalition -- as Barack Obama would later do in his role as a community organizer -- to end poverty and foster education and self-determination in the Black community. Stanfield shows how betrayal starts eating at O'Neal's conscience. Even Mitchell, appalled at Hoover's racism, feels a twinge when he offers O'Neal the equivalent of Judas's 30 pieces of silver, the keys to a garage he can run as a legit business, to basically sign Hampton's death warrant.
Download the all new "Popcorn With Peter Travers" podcasts on Apple Podcasts, Spotify, Tunein, Google Play Music and Stitcher.
King doesn't hide the moral compromises that invade the world of "Judas and the Black Messiah." But his brilliant and lasting achievement is to demonstrate how the truth of Chairman Fred Hampton, even after half a century, still has the power to ring out and inspire a new generation caught up in the battle for Black Lives Matter. "Judas and the Black Messiah" kicks off the new year on a triumphant high that has the probing intelligence and passionate heart to take its place as a new movie classic.