Don't feel guilty about the pleasure of watching "The Morning Show," now streaming its third delicious season (a fourth is on the books) on Apple TV+, where it's better than ever at mixing superficial smarts with shameless silliness.
You gotta love it. And I'm not ashamed to say I do.
But is "The Morning Show" something more than the mindless fluff of its reputation? It's a question the third season makes well worth considering.
When last seen in season two, Jennifer Aniston's Alex Levy had turned her bout with COVID-19 into must-see TV and a streaming show called "Alex Unfiltered," in which she could fire questions at world leaders. Meanwhile, Reese Witherspoon's Bradley Jackson fulfilled her ambition to anchor the UBA Evening News, watched mostly by grandparents of the preferred youth demographic.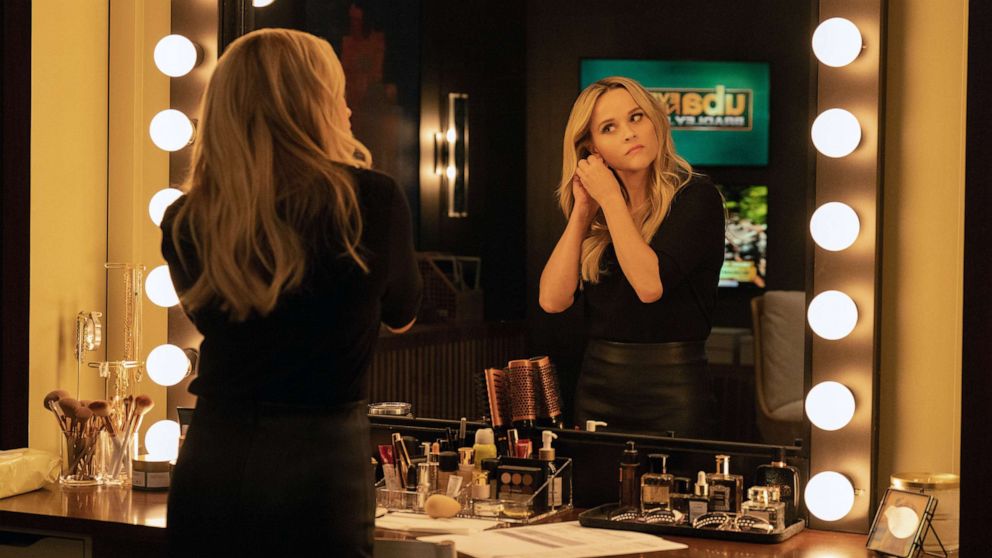 While Alex and Bradley think deep thoughts, the fictional Morning Show cedes its ratings-friendly frivolity to weatherman Yanko Flores (Nestor Carbonell) and newcomer Chris Hunter (Nicole Beharie), the latter an Olympic gold medalist smarting over being told to smile and look pretty.
The devil remains CEO Cory Ellison, played by Billy Crudup – still the only acting Emmy winner on the series – whose demonic dazzle just keeps getting more brash and beguiling. Corey knows legacy TV is on the ropes and the only way to get board chairman Cybil Richards (the great Holland Taylor) off his back is to find a buyer for UBA.
Enter Elon Musk. Actually, it's "Mad Men" hottie Jon Hamm as Paul Marks, a tech billionaire who wants to buy the beleaguered network and sell it off for spare parts to finance his personal space program. He'd also like to rocket Alex into bed. Though the star-on-star chemistry between Aniston and Hamm truly sizzles, it's tricky business for the icons they're playing.
The same goes for Bradley's on-and-off romance with outed journalist Laura Peterson (Julianna Margulies). Their affair triggers a conflict about Bradley's addict brother, Hal (Joe Tippett), and a plot thread about the January 6 insurrection that proves too thorny for this series to handle.
Season three does way better with the inter-office tensions ignited by a data hack that goes viral about UBA salaries, performance reviews, and racist and sexist comments. Cheers to Karen Pittman as showrunner Mia Jordan, and especially to Greta Lee, the radiant star of "Past Lives," who crushes every scene as Stella Bak, the news chief with a killer instinct at war with her sense of fair play.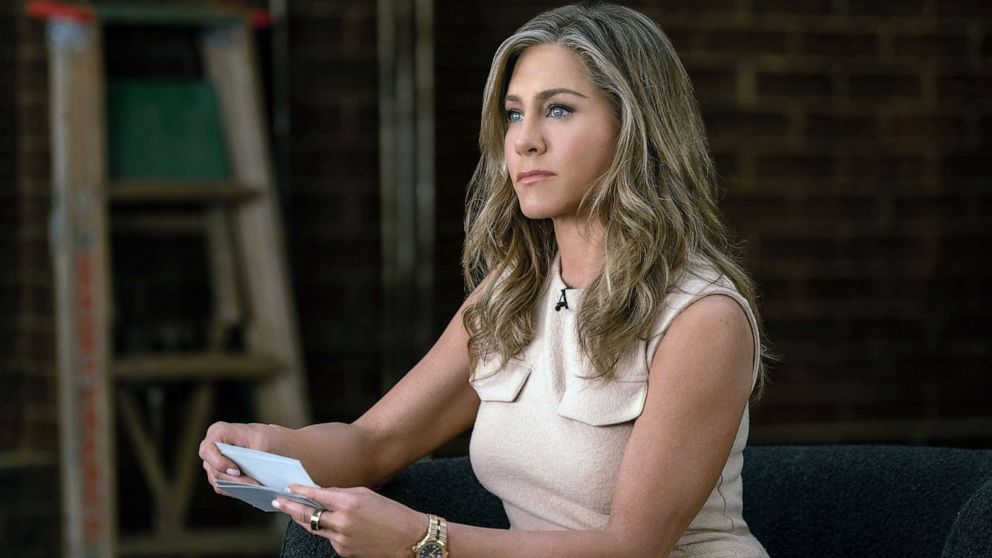 As ever, "The Morning Show" juggles more balls than it can keep airborne, but at least it's onto something about our broken media landscape. Sure, the series lacks the financial savvy of "Billions," the satirical bite of "Network" and the brutal artistry of "Succession," which shows familial corruption eating away at business and personal ethics. But it's in there pitching.
You can feel it in the way UBA journalists resist the lid advertisers put on reporting about the Supreme Court overturning Roe v. Wade, and the racial animosity at the core of reshaping voting rights. All this, in a series critically drubbed for its lightweight content and watchable stupidity.
Season three makes a solid case for reassessing "The Morning Show" as more than escapist fun passing as social commentary. Former showrunner Kerry Ehrin has ceded control to Charlotte Stoudt, though with Mimi Leder staying on as lead director, the focus is stronger than ever on the challenges women face in the workplace.
Aniston has never been better, letting us see the cost to Alex as she walks the tightrope between ambition and becoming someone she can't recognize. As she and Witherspoon face each other in the tenth and final season three episode, Alex and Bradley enter a world of squeezed options that is all too recognizable as our own.
Behind this look at airbrushed, on-air personalities disseminating news filtered through the politics and greed of corporate high-rollers lies a sense that the truth matters, and that fighting for it is a laudable way to face the future. Fantasy? Maybe. But also quietly revolutionary.