A teen created her sister's showstopping prom dress from scratch, and the results are amazing.
Courtney Lewis, 14, made her design come to life as a gift for big sis Mikayla Lewis, 18, to wear on the day of her high school formal in Maryland. The floor-length sequin gown, complete with back embellishments and a train, was revealed on April 26, mom Crystal Lewis told "Good Morning America."
"It was a perfect gift -- a dress created by your sister, custom made for you," said Lewis, a mom of four girls. "I'm especially proud of [Courtney] because she was really swamped at school...and instead of resting all weekend she was working on the dress."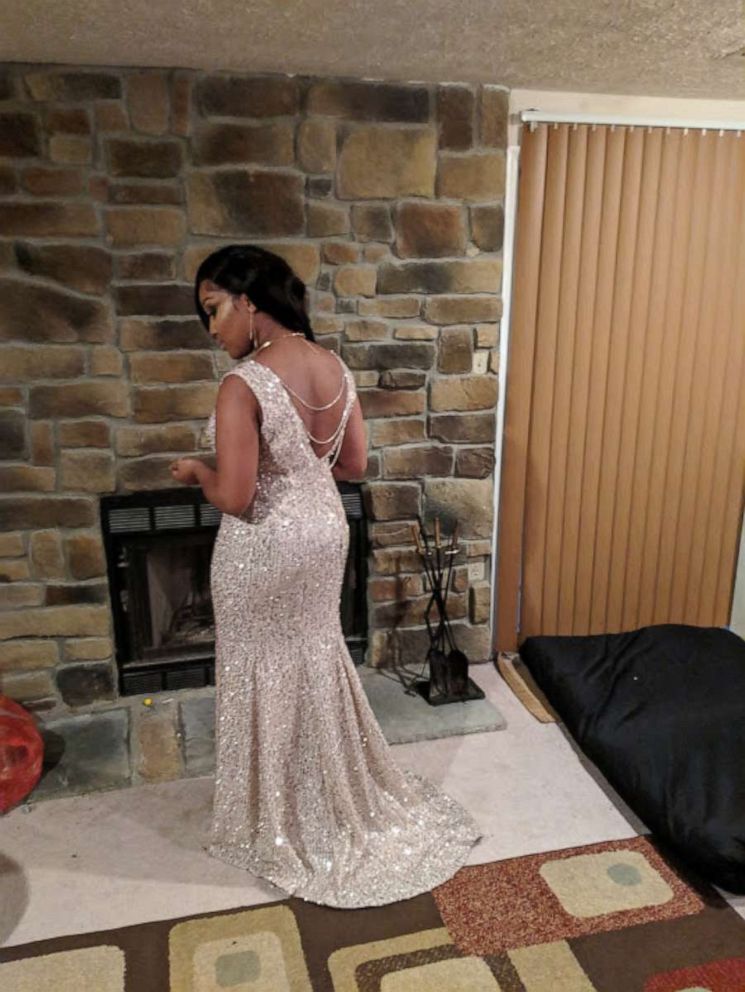 Courtney is studying technical design and production at the Duke Ellington School of the Arts in Washington.
When Mikayla's senior prom was approaching, Courtney told her mom that she wanted to make a one-of-a-kind gown for her sister.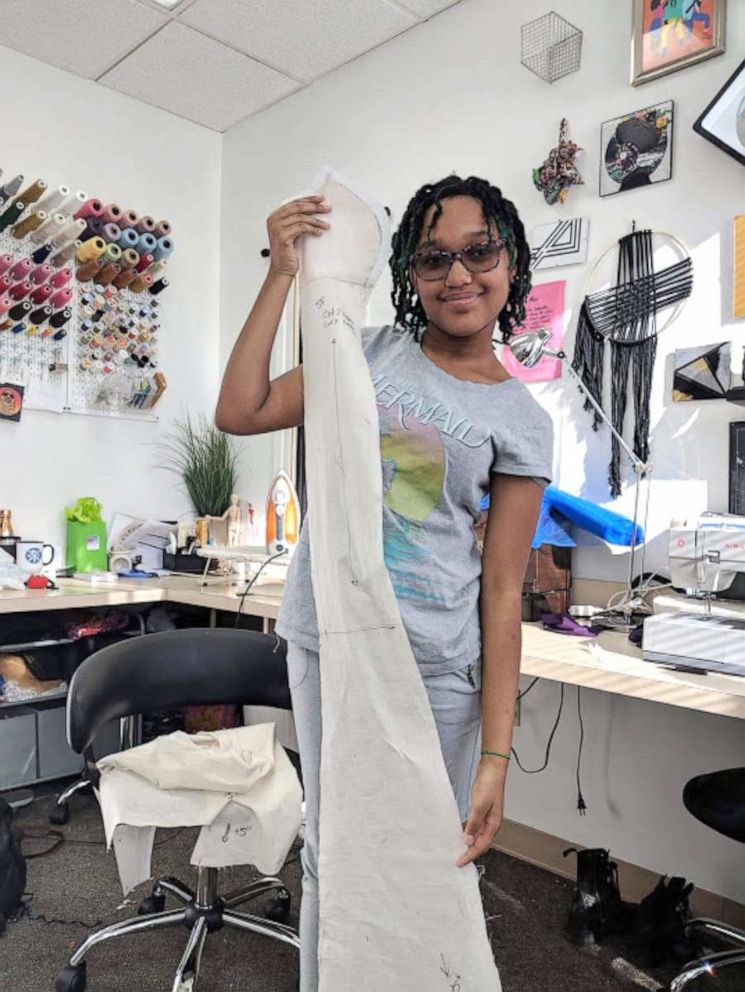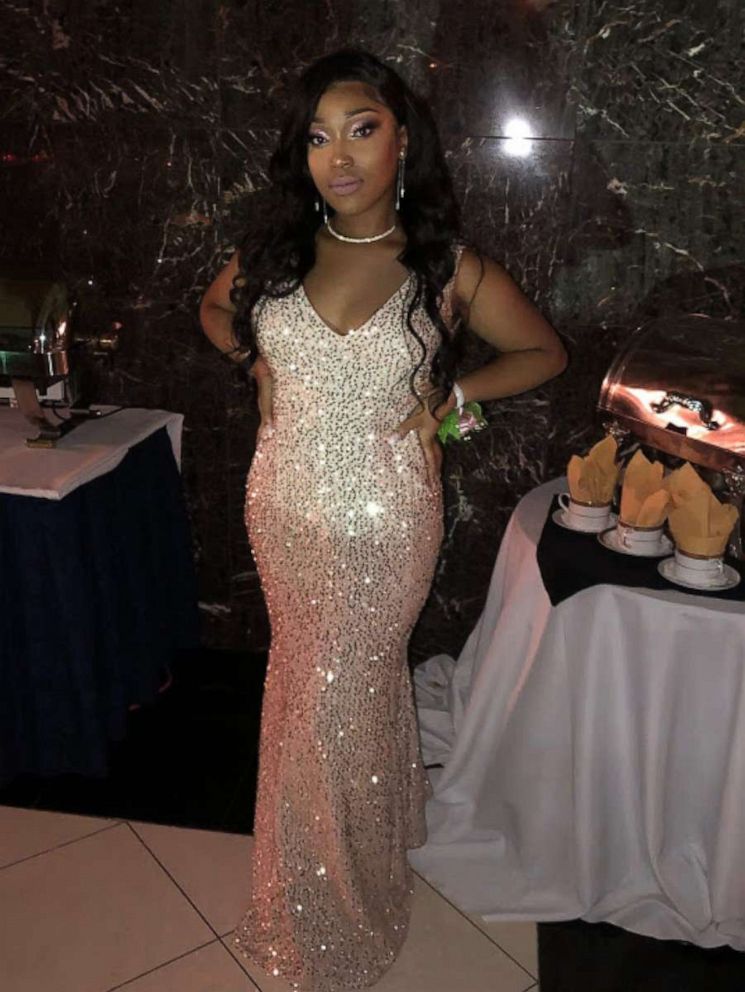 Mikayla played a part in the design process by choosing the fabric. With help from her fashion designer cousin, Syreeta Herbert, Courtney spent five months executing the gown.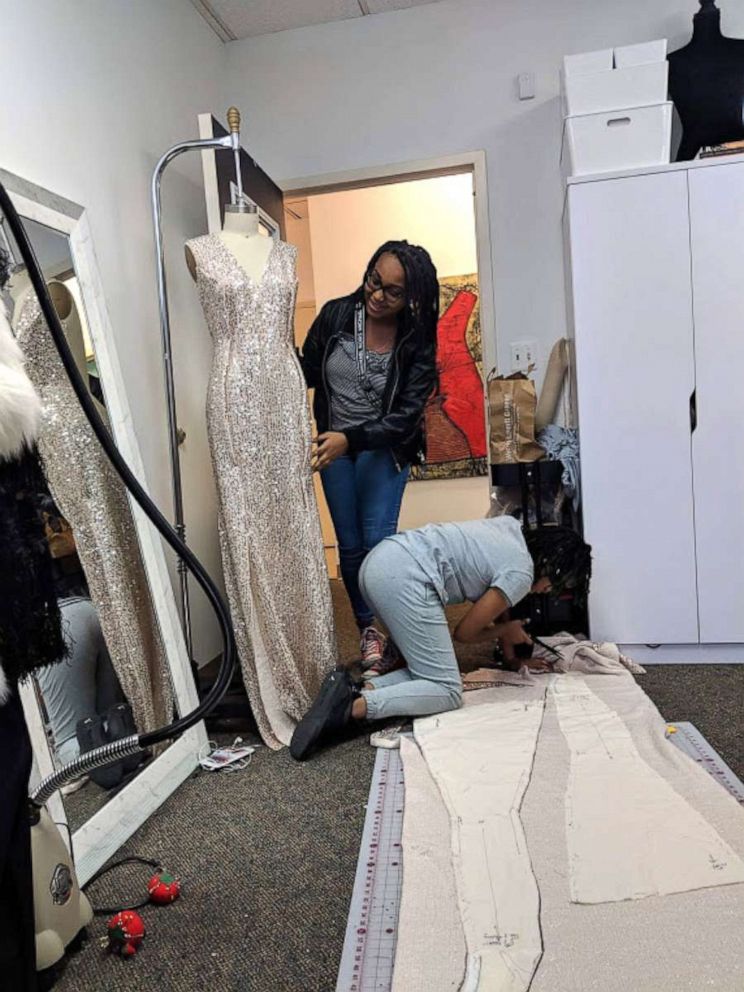 "I coached and guided her through the design and construction process from consultation all the way to [its] completion," Herbert, owner of Syreeta C Fashion told "GMA." "Everyone was in love with it. I think it really captured Mikayla."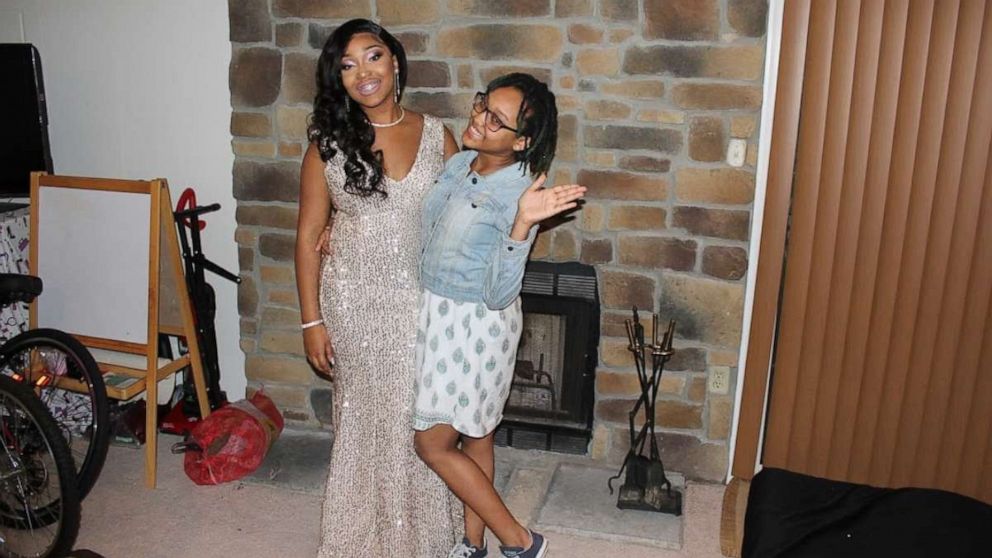 "It was a bonding experience for them," she added of the siblings.