A dad and daughter whose birthdays fall one day apart, posed for pictures in honor of the celebration and the results were adorable.
Mom Ashleigh Sheppard of Anderson, South Carolina, photographed her daughter Londyn Bennett-Dotson, 2 -- born Aug. 9, and partner Devante Bennett-Dotson, born Aug. 10.
Dad posted the images publicly on his Facebook page where they were shared 31,000 times.
"He loves working on cars and she loves doing everything daddy does," Sheppard told "Good Morning America." "If he's outside, she's outside, if he's under a car she wants to be under a car."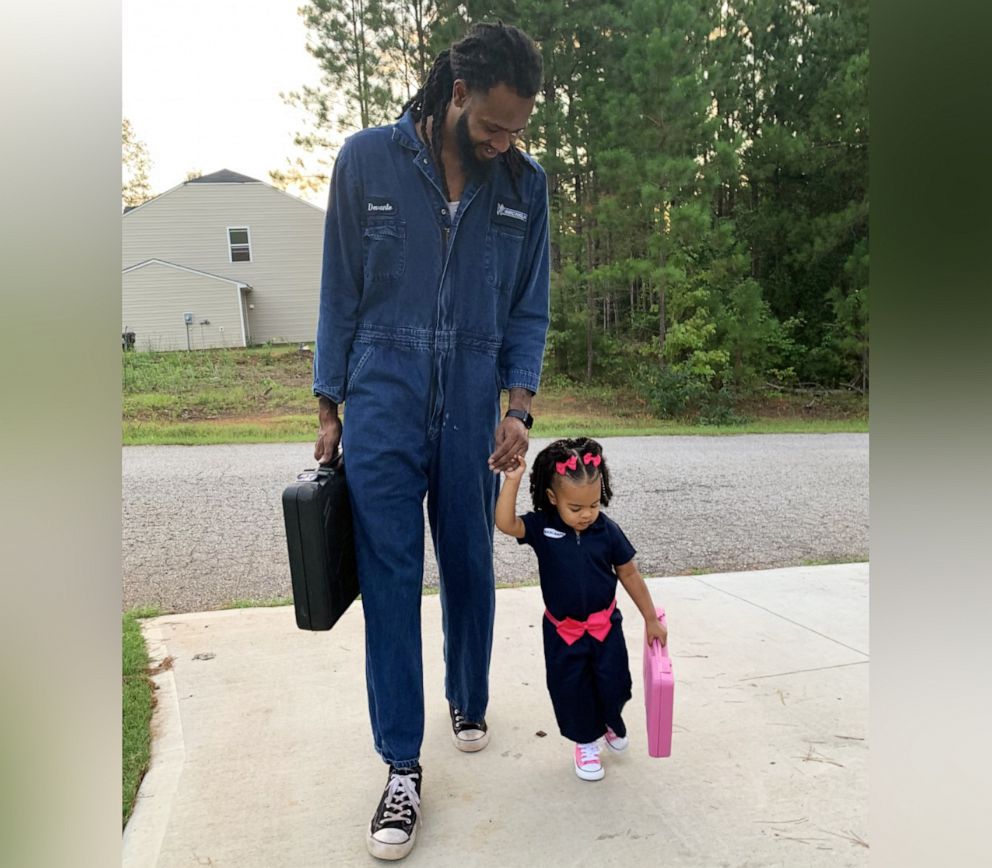 Sheppard, an aspiring photographer, said her boyfriend, Bennett-Dotson, is a working mechanic. Knowing he thoroughly enjoys his job, she styled a mechanic-themed photo shoot in which both he and little Londyn were involved.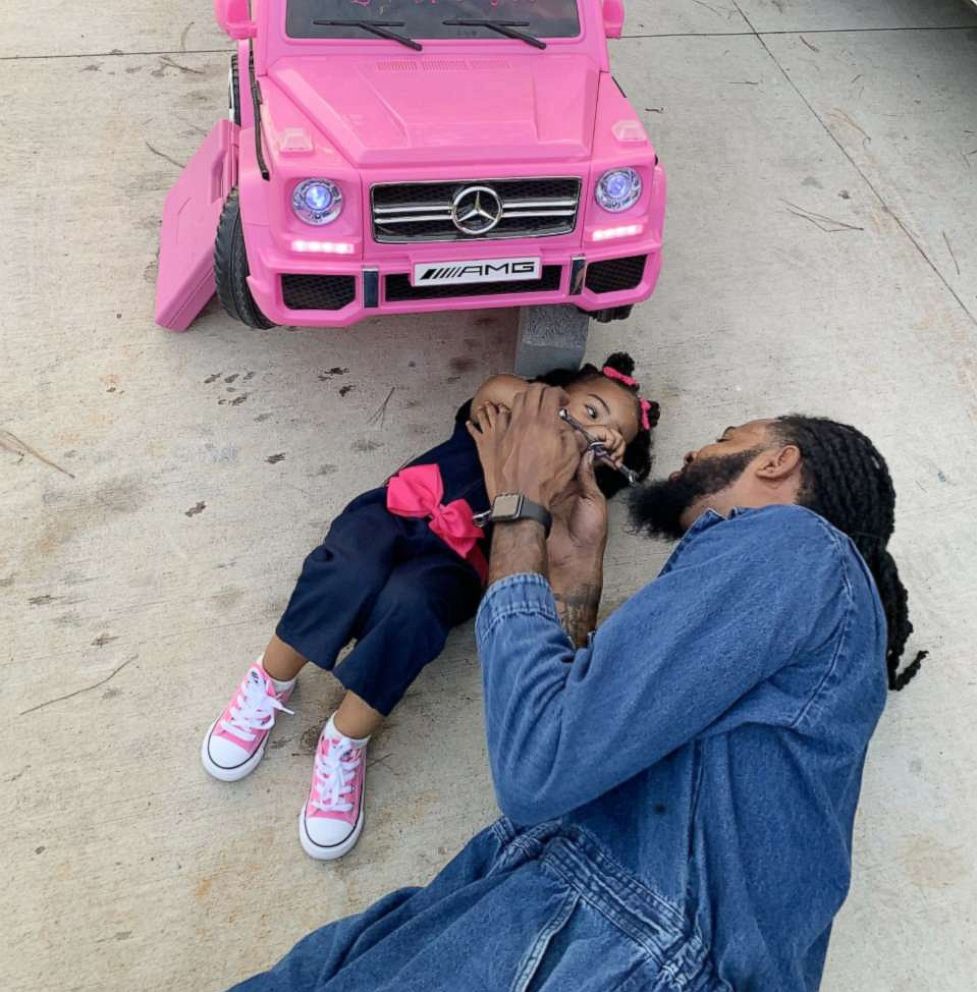 Bennett-Dotson donned his work uniform while Londyn wore her own jumpsuit which Sheppard had monogrammed.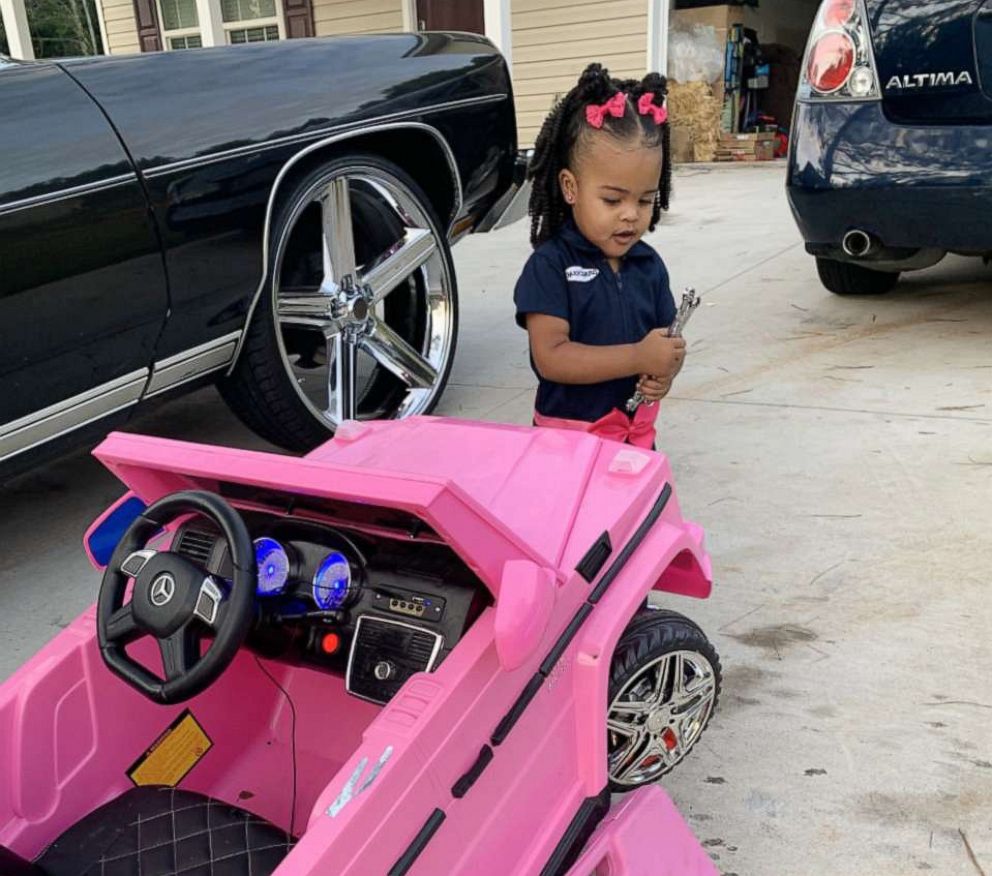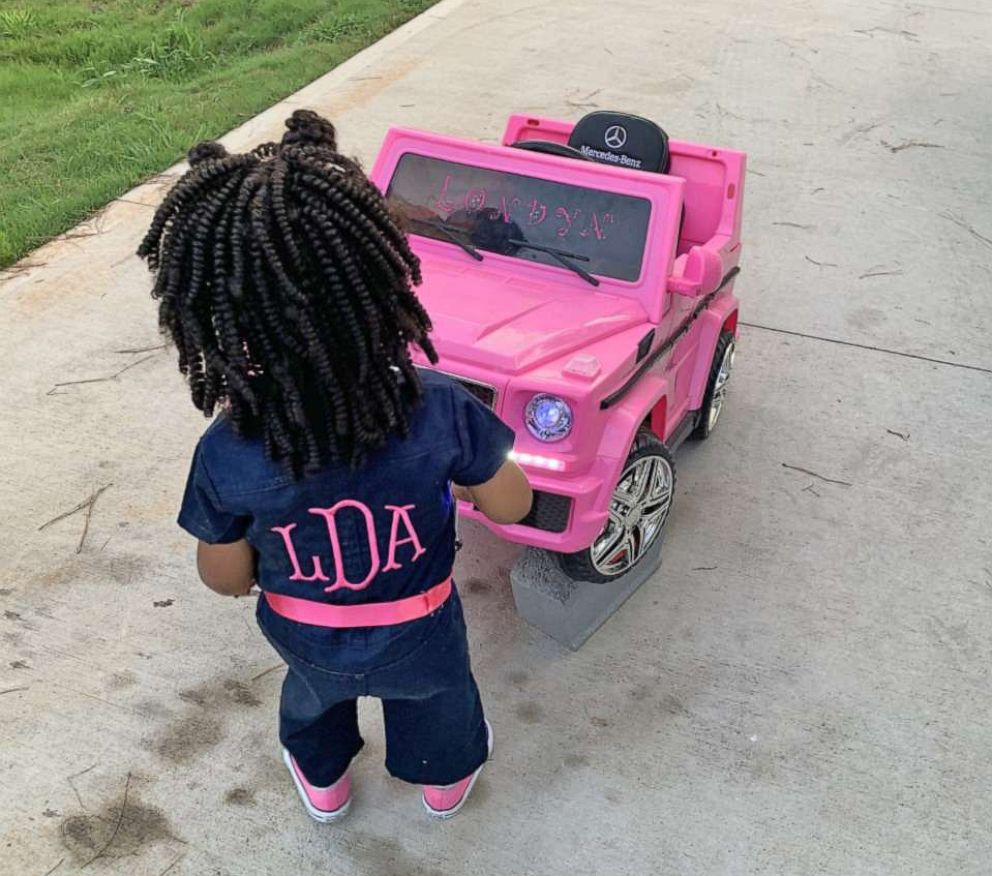 The adorable photos of the daddy-daughter duo "working" on Londyn's play car received a ton of love from strangers online.
"I didn't think that it'd get this much attention, so it really feels good -- just the fact that people are enjoying the pictures as much as we are," Sheppard said, adding that she hopes to continue this photo tradition as Londyn grows.