A woman whose side hustle covered the cost of adopting a baby is now helping other families do the same through her startup.
In 2010, Jessica Honegger, a mom of three from Austin, Texas, launched Noonday Collection -- a brand she created as a fundraiser to bring her third child home from Rwanda.
Honegger told "Good Morning America" she and her husband Joe met while volunteering for Food for the Hungry International. Both shared a passion for helping vulnerable communities and wanted to adopt a child from overseas.
"I had a difficult pregnancy the second time and a difficult labor and we were exploring other options to grow our family," Honegger said. "Rwanda, we realized, was a country in need and we decided on international adoption."
Knowing the high costs of adoption, Honegger had to raise money -- but wanted to help others do the same.
Through a friend, Honegger connected with Jalia and Daniel -- artisans from Uganda who dreamed of creating jobs in their community through fashion.
Honegger held a party at her home where friends and family purchased handmade gifts. She also put her clothing and grandmother's china up for sale.
"That night I realized women love to gather, use their purchasing power for good and rally around our adoption," she said.
Within a few months, other women asked to join Noonday as entrepreneurs, many of whom were fundraising on their own behalf to adopt a child.
Honegger has helped support 4,200 adoptive families through 2019, with 10% of sales going to those families.
"We kept [adoption] a part of the DNA to help them financially because it really is an expensive endeavor," Honegger said.
Jalia and Daniel now have 100 full-time employees in Uganda and Noonday is working with 4,500 artisans.
Goods like jewelry, ornaments and other accessories are all handmade in 15 different countries and sold through Noonday.
Jolene Shrock, a mom of four from Goshen, Indiana, said her income from Noonday allowed her and her husband Darin to adopt their fourth child.
"They tend to range between $30,000 [to] $40,000, and as [a Noonday] ambassador, I was able to raise that money," Shrock told "GMA." "Adoption has been one of the biggest blessings in my life."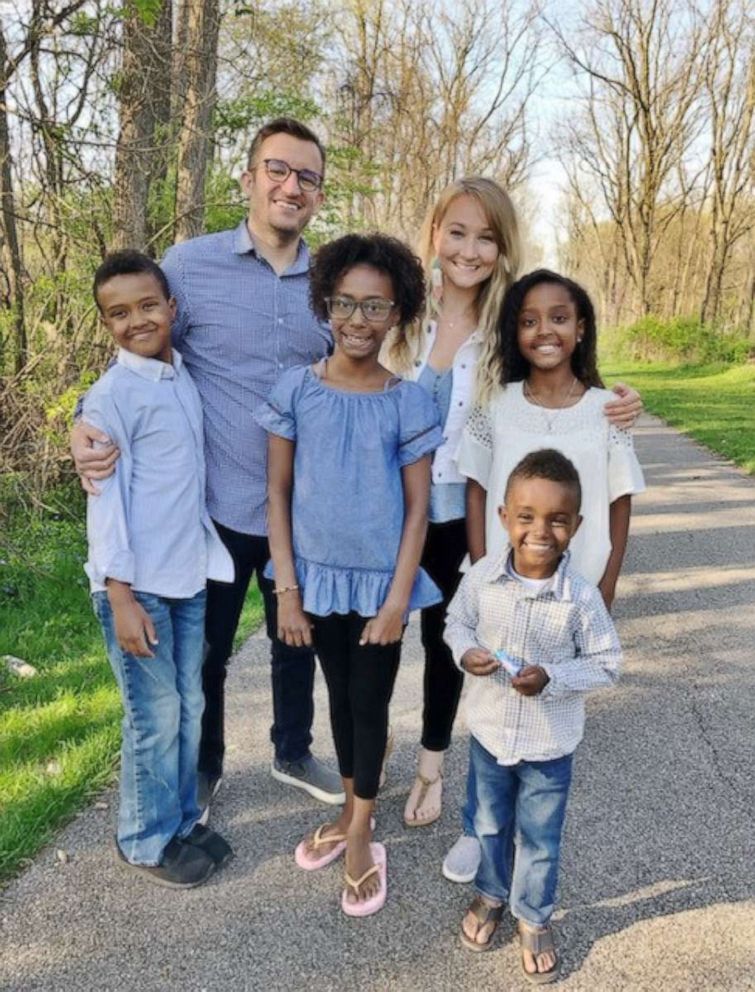 Shrock said she had experienced infertility issues throughout life. She miscarried her first child 11 years ago.
"It was so painful and emotional," she said.
By the time she began working for Noonday, Shrock had already adopted three children from Ethiopia -- Claire, Ben and Stella. With the help of her colleagues, she fundraised to bring home her fourth child, Leo, through Noonday adoption trunk shows.
After hosting a party, women would forgo their Noonday rewards and donate any money made directly to the adoption agency Shrock was working with.
"It's been a really beautiful conversation piece for me and my children," Shrock said. "To be able to have conversations about what's going on in the world, and also what we as a family could do for men, women and children around the world."
Honegger said she's glad she put herself out there during her adoption journey, never knowing it'd help so many others in theirs.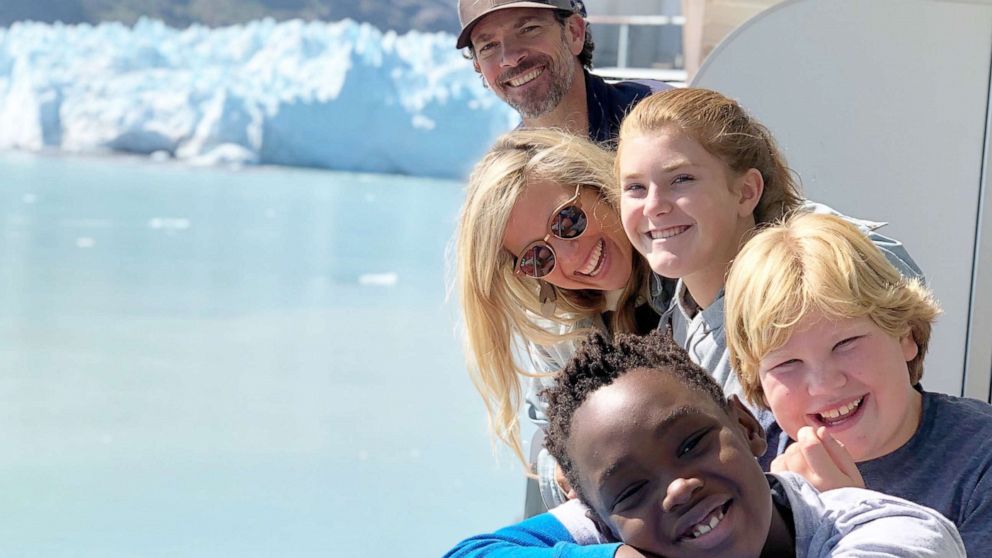 "I invited women, afraid no one would come and what they would think of me," she said of her first trunk show.
"There's so much power in vulnerability and asking for help ... it has not only helped me, but it's helped thousands of others. People will show up for you but they'll never know unless you put your needs out there"