Soldier surprises daughter at high school graduation after not seeing her for years
Courtesy St. Thomas Aquinas High School
U.S. Army Staff Sgt. Anthony Tillman missed his daughter Kayla's entire four years of high school due to his military service, so he was determined not to miss her high school graduation.
Tillman, an 18-year military veteran, spent nine months in Korea on a deployment and then returned to his station in Fort Benning, Georgia. He told his daughter he wouldn't be able to make her graduation ceremony because initially he wasn't sure he would make it.
"When he first called me and told me I was pretty calm about it because I didn't want to make him upset that I was upset," recalled Kayla, who graduated from St. Thomas Aquinas High School in Fort Lauderdale, Florida. "But inside I was distraught."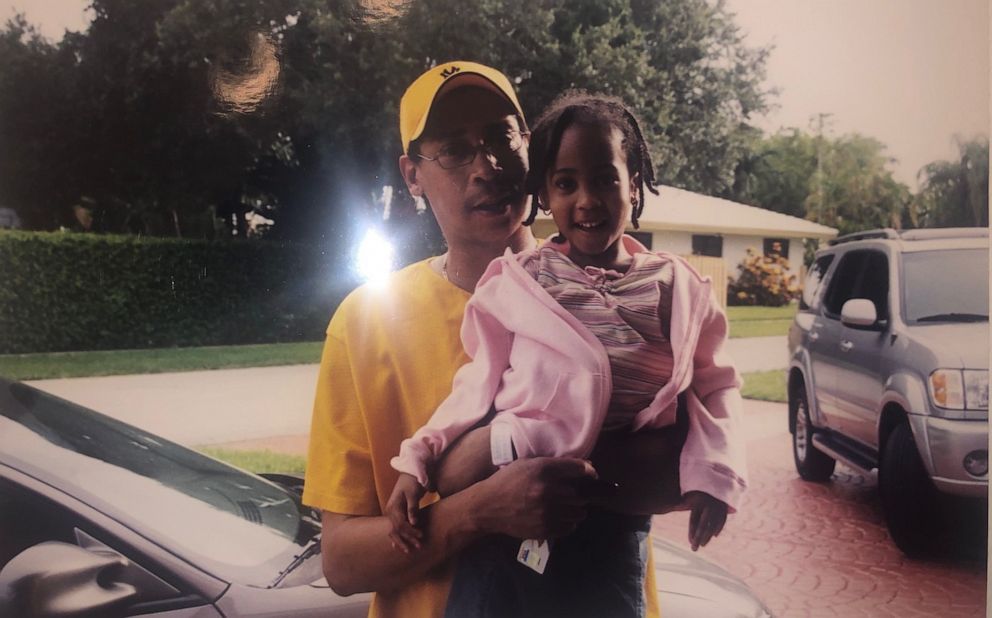 Behind the scenes, Tillman was doing all he could to get there, including making the nearly 600-mile drive from Fort Benning to Fort Lauderdale. He arrived at Kayla's graduation on Sunday just around one hour before the ceremony was to begin.
Tillman asked school administrators if he could surprise his daughter at the graduation.
"We kind of looked at each other and said, 'How do we do this?' But there was never a doubt that we were going to do it," said Margie Scott, the high school's assistant principal.
School officials arranged for Tillman to come out on the graduation stage as some of the 524 graduating seniors received awards.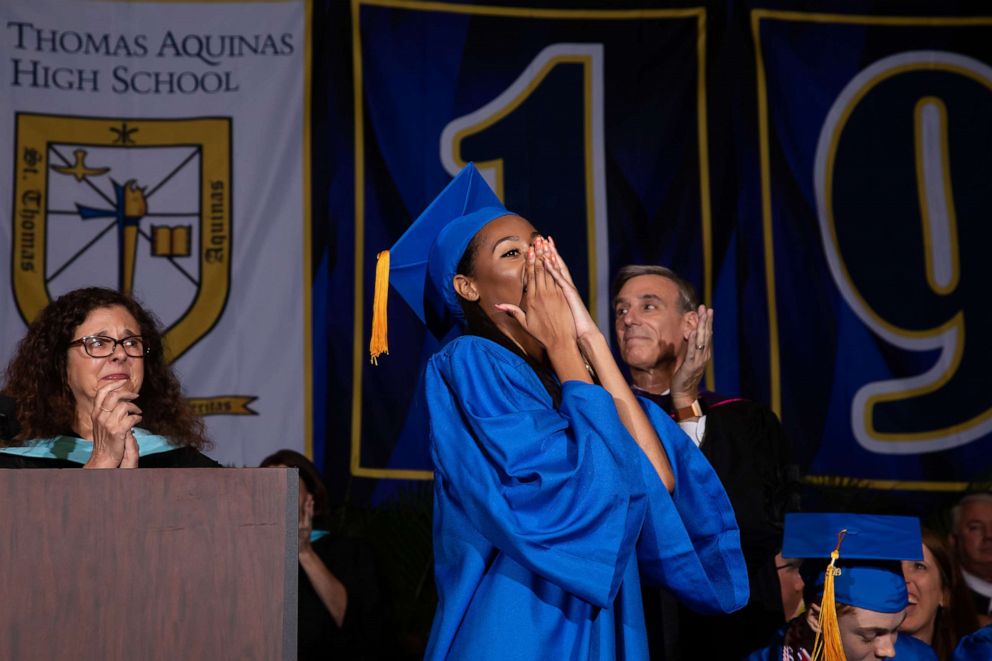 "Kayla, we thank you and your family for the sacrifices you have made to defend our freedom," a school official said onstage. "All the way from Korea, please welcome U.S. Staff Sgt. Anthony Tillman."
Kayla recalled the complete shock of seeing her dad. Aside from being stationed outside of Florida for his entire military career, he had been away on various deployments for most of her childhood, including in Iraq.
"I was like, 'No, that's not my dad.' I was shocked," she said. "I didn't know what to do. My mind just went blank. I just went and hugged him and was full of joy.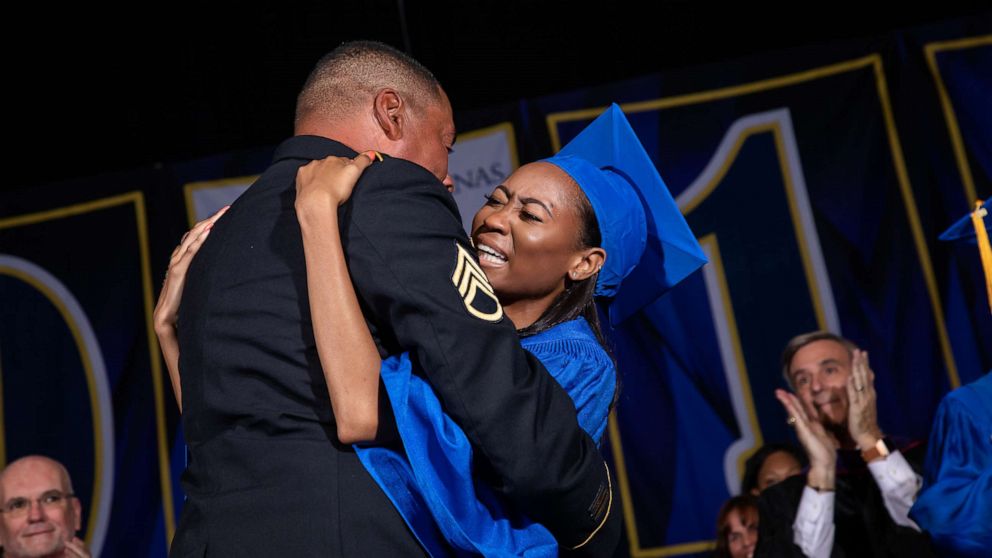 "Him seeing me made my graduation 10 times better," Kayla added.
"Kayla was squeezing me so hard I could barely breathe," Tillman said of the surprise moment.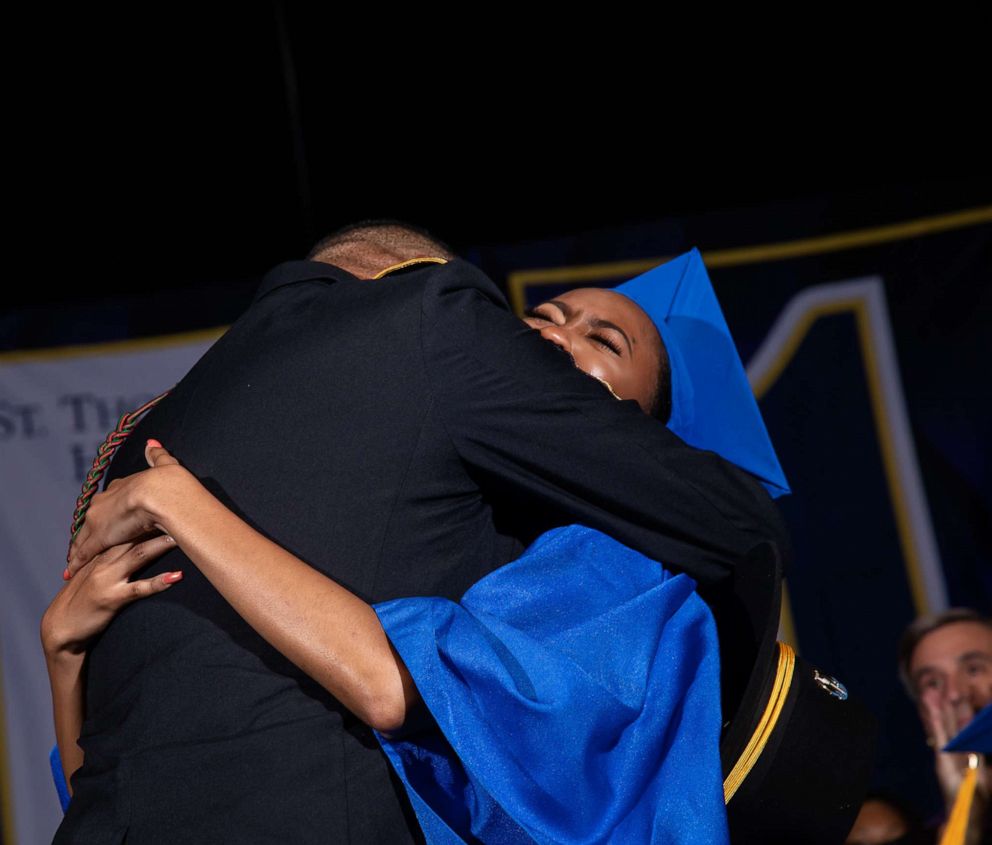 For Tillman, the enormity of the moment struck him earlier in the graduation ceremony, as he waited backstage so that Kayla would not see him.
"When they started playing the graduation music, tears just started coming down my eyes because right then and there I realized how much of her life I'd missed," he said. "I didn't realize the stuff my kids were going through by me not being there physically."
"It was rough on her and I'm proud that she finished school while dealing with the fact that her dad was in the Army and not there like her friends' dads were. For the situation we were in, I'm so proud of her," Tillman added.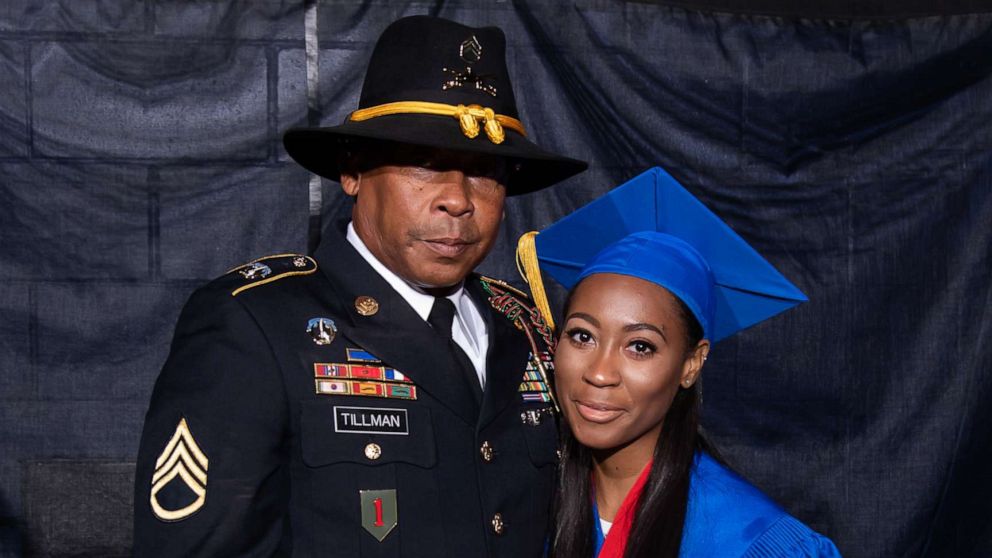 Kayla plans to attend college in Louisiana in the fall. Her dad, also the father of her 15-year-old sister, is hopeful he can catch up with his daughters while he is stationed in Georgia for the next three to four years.
In just over one week, Tillman will start an extended leave that will give him more immediate one-on-one time with his two daughters.
"I want to spend all my time with my girls," he said.