Who is TikTok's Ms. Rachel?
@msrachelforlittles/TikTok
A teacher who has become a viral sensation among kids and their parents for her social media videos is taking a break.
The educator, Rachel Griffin Accurso, known to her fans as Ms. Rachel, shared on TikTok this week that she is pausing posting on the social media platform to help protect her mental health.
"Hurtful videos and comments, no matter how much attention they get, will not bring you want you want. Only love can do that," Accurso wrote alongside a video of her singing, "I'm taking a break from TikTok for my mental health."
Accurso currently has 2.5 million followers on TikTok, where she shares songs and frequently answers followers' questions.
She told ABC News in a statement Wednesday that she hopes to return to the platform "soon."
"I think it's important to recognize when we need a break from social media and to set social media boundaries," she said in a statement. "I love connecting with the wonderful parenting & caregiving community on TikTok and will be back soon!"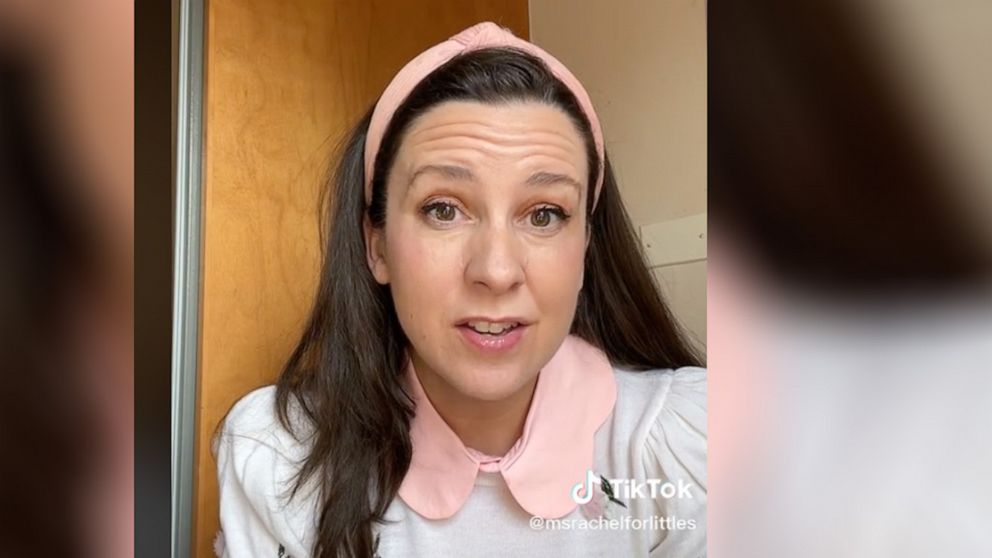 Accurso is a mom herself and a teacher by training who has a masters degree in music education and is currently studying for a second masters degree in early childhood education, according to her YouTube page.
On her YouTube channel, "Songs for Littles," Accurso is known for sharing videos to help young kids learn how to speak, how to identify colors and numbers and and how to learn through songs.
She has more than 3 million subscribers on YouTube and her videos typically each get millions of views.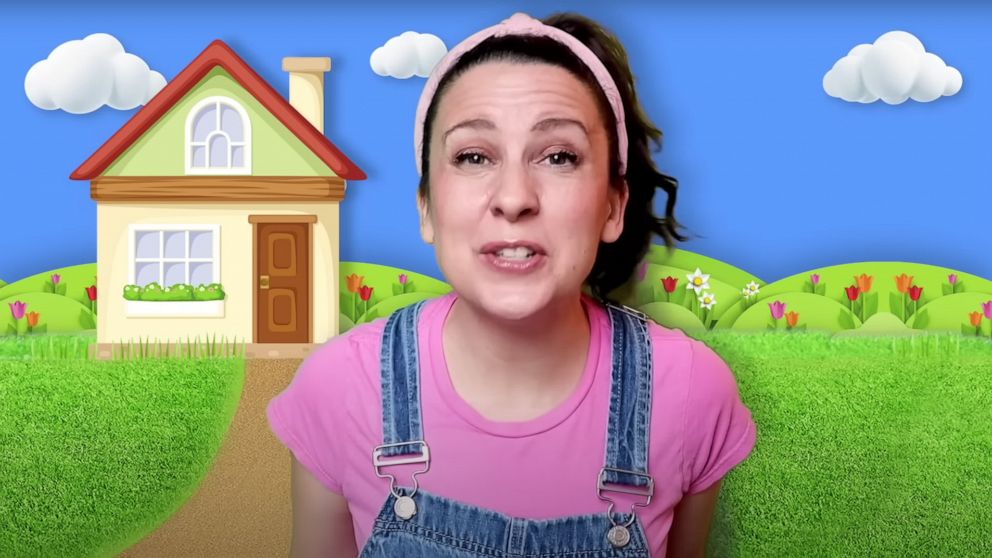 Accurso's decision to step off TikTok temporarily was met with both surprise and respect from her followers. She has posted on the social media platform previously about having anxiety and obsessive compulsive disorder.
"I fully support. Protect your peace," wrote one follower.
"This makes me sad. who in the world can be mean to Ms Rachel," wrote another follower.
In a TikTok video posted back in January, Accurso spoke to her adult followers, telling them she wanted to check on them and their mental health.
"I wanted to say, 'Are you OK?'" she said in the video. "Don't forget to take care of you too. You deserve to be taken care of and you deserve to be well and to be healthy."
TikTok, which has more than 100 million monthly active users in the U.S., currently requires its users to be at least 13 years old.
The app, which has faced criticism over the risks it may pose to young people's mental health, announced on Wednesday that it will set a default 60-minute screen time limit for users below age 18.
When the one-hour limit expires, young users will be prompted to enter a password that allows them to continue viewing the app, according to TikTok, which is owned by the Chinese company ByteDance.