For 11 of the nation's most talented rising chefs, a coveted title bestowed by Food & Wine is set to catapult their culinary careers to new heights, just as it did for world famous chef Daniel Boulud, who earned the inaugural Best New Chefs award in 1988.
"Congratulations to all of you, I am very proud of you. I can't wait for 2058, 35 years from now when you can do the same thing for those best new chefs that maybe are not born yet -- but that's OK, because I don't think you were born when I became best new chef," Boulud said with a laugh at the Food & Wine Best New Chefs 2023 event at Nine Orchard in New York City on Tuesday night. "I came [to America] as a young chef and before I even had my restaurant became a best new chef, and that was a dream come true. I hope that you realize the dream you are living today, because I think that was the first launching rocket in my career."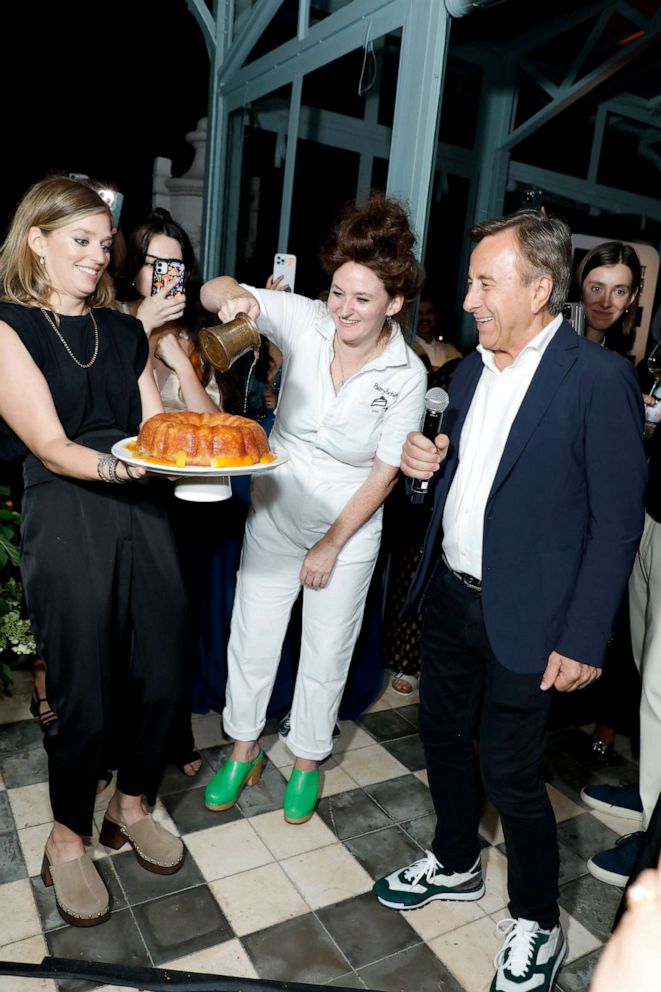 "It definitely gave me the boost to believe in myself, believe in my team and believe in this city, New York," he continued, adding that was the moment he decided "'Well, I'm not going back to France now.'"
While presenting and toasting the 2023 Best New Chefs in America on Tuesday night, Food & Wine Editor-in-Chief Hunter Lewis hailed Boulud's culinary legacy, which has spanned more than four decades in New York City.
"Daniel Boulud was one of the first Best New Chefs in the class of 1988 and this year he's celebrating 30 years of Restaurant Daniel," Lewis said to a roar of applause. "He's been hugely influential to the culture here. He's taught, mentored hundreds of chefs that have come through and opened up their own businesses."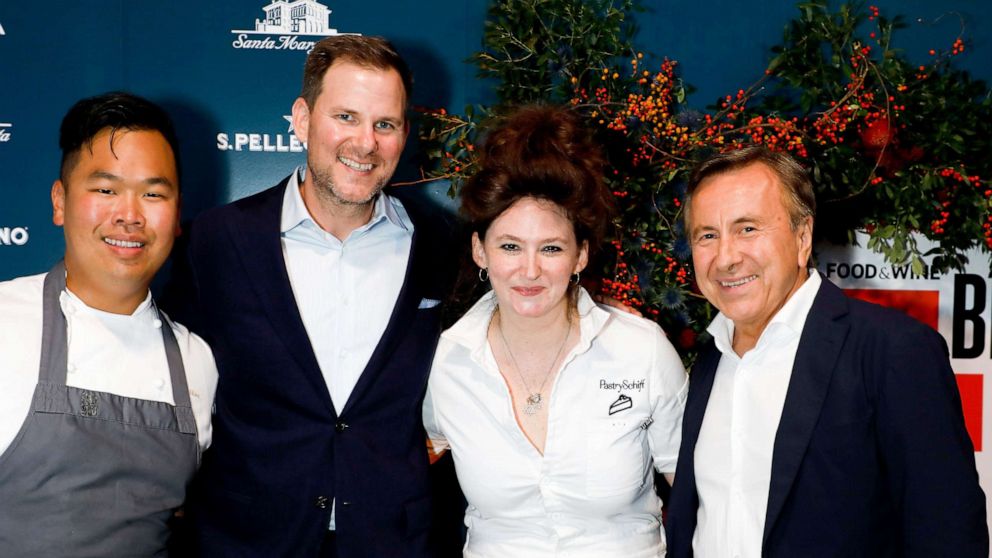 Other notable New York City-based alumni in attendance alongside Boulud Tuesday night included pastry chef extraordinaire Caroline Schiff of Gage & Tollner fame and "Top Chef" seasons 19 and 20 winner Buddha Lo, the executive chef of Marky's Caviar and HŪSO restaurants.
Meet the 2023 Food & Wine Best New Chefs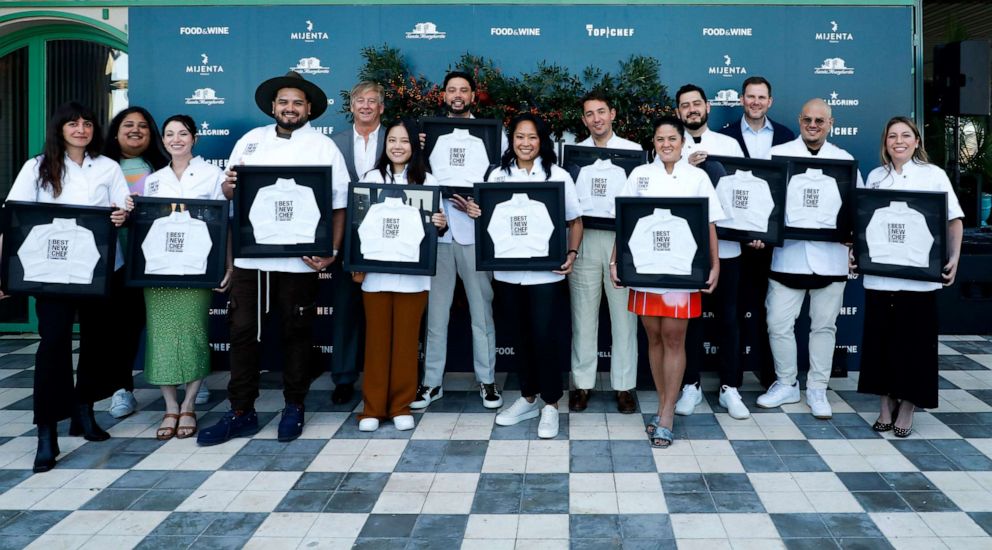 The 35th class of Best New Chefs spotlights the most dynamic up-and-coming chefs who have been in charge of a kitchen or pastry program for five years or less, creating excellent and innovative food and dining experiences, as well as cultivating kindness in their kitchens.
Amanda Shulman - Her Place Supper Club, Philadelphia
Edgar Rico - Nixta Taqueria, Austin, Texas
Aisha Ibrahim - Canlis, Seattle, Washington
Isabel Coss - Lutece, Washington, D.C.
Steven Pursley - Menya Rui, St. Louis
Nando Chang & Valerie Chang - Itamae, Miami
Hannah Ziskin - Quarter Sheets, Los Angeles
Ed Szymanski - Dame & Lord's, New York City
Eunji Lee - Lysée, New York City
Emmanuel Chavez - Tatemó, Houston
Read even more about the class of chefs here.
https://giphy.com/gifs/GoodMorningAmerica-guZlQijZihPw3jrx0g
After a monthslong selection process by the editorial staff, led by restaurant editor Khushbu Shah, who dined in dozens of restaurants across 23 cities in a matter of weeks to vet the nominations, these 11 new chefs officially join the ranks of elite past winners who have gone on to become icons in their own respects in the hospitality industry.
Shah wrote in the feature story accompanying this year's list that "it became crystal clear ... the most interesting restaurants were not just the ones focused on cooking the most delicious food, but the ones with a larger mission in mind -- something each member of this year's class of Best New Chefs embodies."
She hailed their integrity, leadership, commitment to vision, values, and ambition that has "defined every class of F&W Best New Chefs" since 1988.