When "The 1619 Project" debuted two years ago as a special issue of The New York Times magazine, it both gained critical acclaim and ignited a debate over how slavery and the history of the United States should be taught in schools.
Now the project is debuting in book form and its creator, Pulitzer Prize-winner Nikole Hannah-Jones, said she hopes that through it, more people, especially children, are exposed to the legacy of slavery.
"I think children, they are able to understand complex stories and nuanced histories and it is empowering to actually be taught a history that reflects the country that we see," Hannah-Jones, mom of an 11-year-old daughter, said Monday on "Good Morning America." "I think that it's so important for young people."
"When you look at the world and you see all of the polarization and all of the tension, these narratives we've learned don't explain that," she continued. "When you give students a more accurate accounting of American history, not Black American history but American history, I think it is empowering for them to go out into the world."
Hannah-Jones said it was not until she was 16-years-old and in a Black studies elective course that she learned that slavery started in the U.S. in August 1619, when a ship with enslaved Africans landed in Virginia, at the time a British colony. The information "changed my whole life," said Hannah-Jones.
Her "1619 Project" was published by The New York Times in August 2019, to mark the 400th anniversary of the ship's landing.
"It's one of the oldest institutions in America and yet we've often treated it as if it's kind of marginal to the American story," Hannah-Jones said of slavery. "We argue in the book that slavery and its legacy is central to both our history and the country that we are today."
The new book, "The 1619 Project: A New Origin Story," contains expanded original essays, new essays from historians and short stories, poems and photos. It also contains endnotes with citations so people can see the sources of the facts in the book, according to Hannah-Jones.
In addition to "The 1619 Project: A New Origin Story," Hannah-Jones is also releasing a picture story, "Born On the Water," this week that condenses the history for younger readers.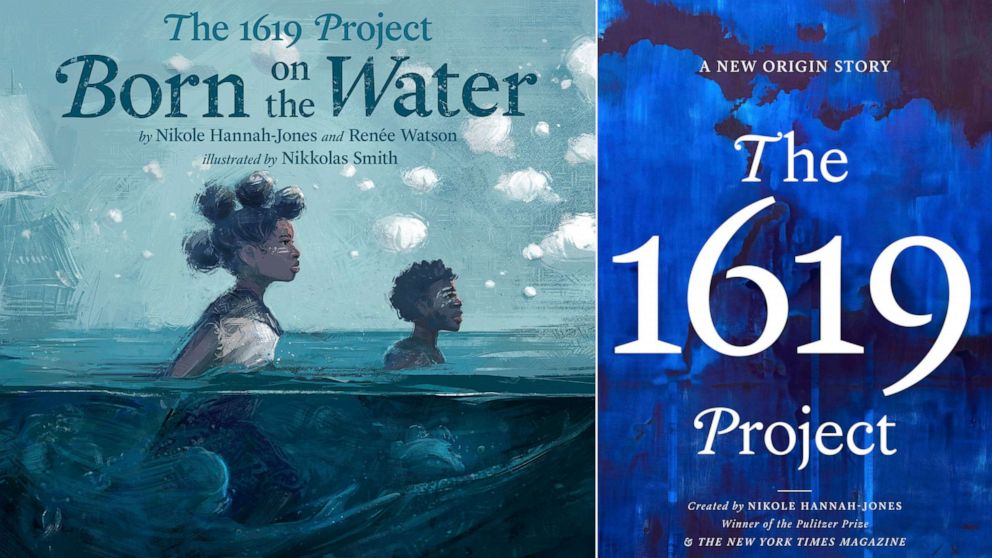 She said she hopes people who read the books "come with an open mind."
When asked how the U.S. can have a discussion on race that actually moves the conversation forward, Hannah-Jones said people "have to begin with the truth."
"So much of the attacks against 'The 1619 Project' and what we're seeing with laws that are trying to stop the teaching of more accurate history are because we haven't wanted to confront the truth in this country," said Hannah-Jones. "The truth is often painful, but it is in confronting that that we are able to actually heal and move on."
She added that she hopes people realize that, "We're not responsible personally for what happened in the past but we are responsible for learning about it and learning from it and trying to do better right now."
As the face of the project, Hannah-Jones has been at the forefront of the criticisms against it, including from Republican lawmakers and the Trump administration.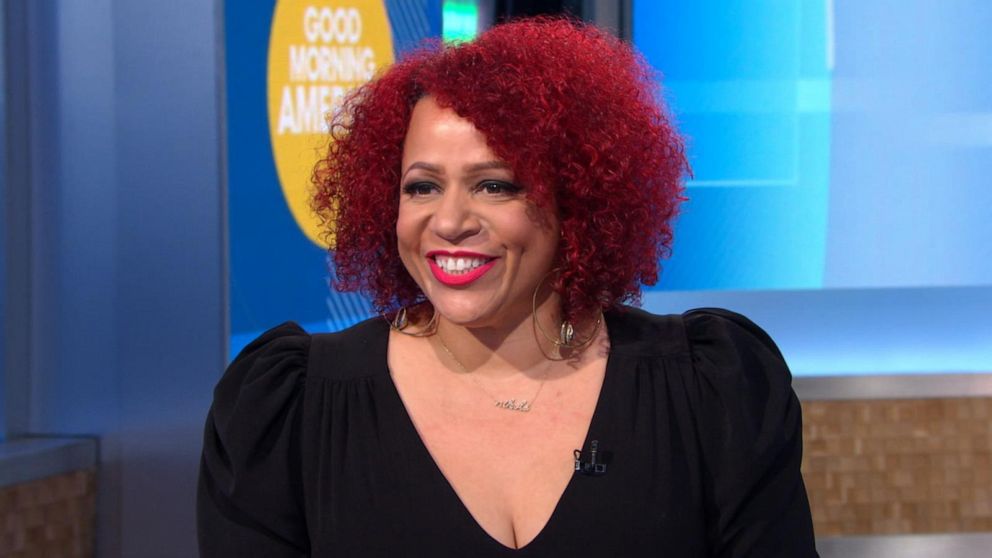 Earlier this year, she was at the center of a contentious debate at her alma mater, the University of North Carolina, over whether to consider her proposed tenure. Hannah-Jones ultimately chose a role at Howard University, where she is now the Knight Chair in Race and Journalism at the university's school of communications.
Hannah-Jones said of the experience, "What I learned is, one, that you can do all of the things we are told we are to do to be successful and, in the end, as a Black woman, you can still be denied. We have to take those moments and use those moments to exercise our power and to say that we'll be in control of our own destiny, and that's what I decided to do with Howard."
She said she'll continue to do work with the "1619 Project," even amid criticisms.
"I care deeply about this work. It means a lot to me," she said. "There have been some low moments but the kind of outstanding support for the project lifts me up because I know that so many Americans, they do want a better understanding of our country and they are open to learning new things."