Mikayla, a 17-year-old aspiring singer and dancer, dreamt of one day performing at Disney. At times, this dream may have been tested by her cancer diagnosis three years ago, but this weekend, that very dream was fulfilled as she was able to perform at Disney's Once Upon A Wish Party at Walt Disney Resorts in Orlando.
The fulfillment of Mikayla's wish marks Disney's 150,000th wish granted.. "I definitely feel like a Disney princess," Mikayla said about her performance. In order to prepare for her Disney debut, Mikayla worked with Disney producers, choreographers and stylists to make sure she nailed her performance of Disney classics "Almost There" and "Beauty and the Beast."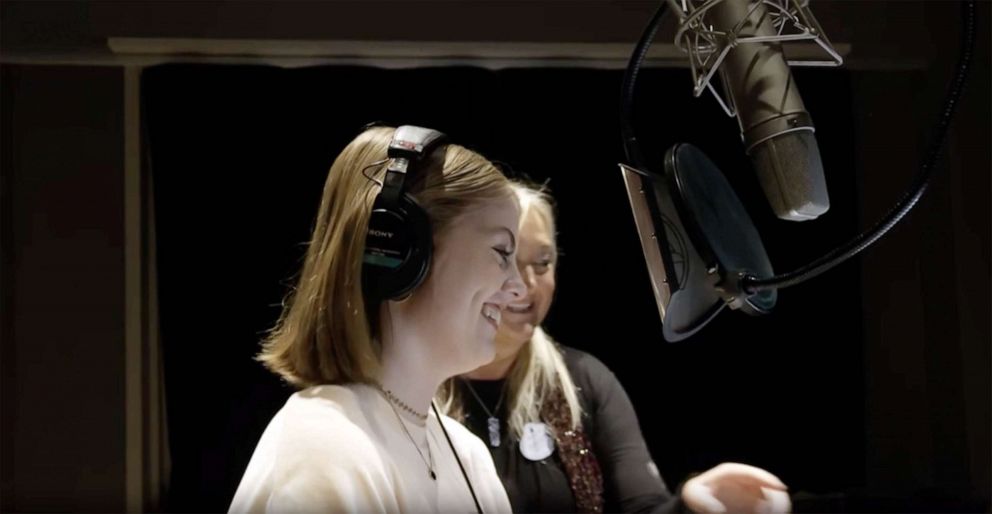 Mikayla is one of more than 50 wish kids whose wishes were granted this weekend at the ball, held in honor of World Princess Week. Nearly 300 attendees gathered at the royal ball in what is the biggest wish-giving event ever planned at Walt Disney World.
"We're so proud of the relationship that we've had with Make-A-Wish for almost 40 years now. And it's a special relationship. These places that we have are places that families come to forget about the world around them and dream and create memories," said Josh D'Amaro, chairman of Disney Parks.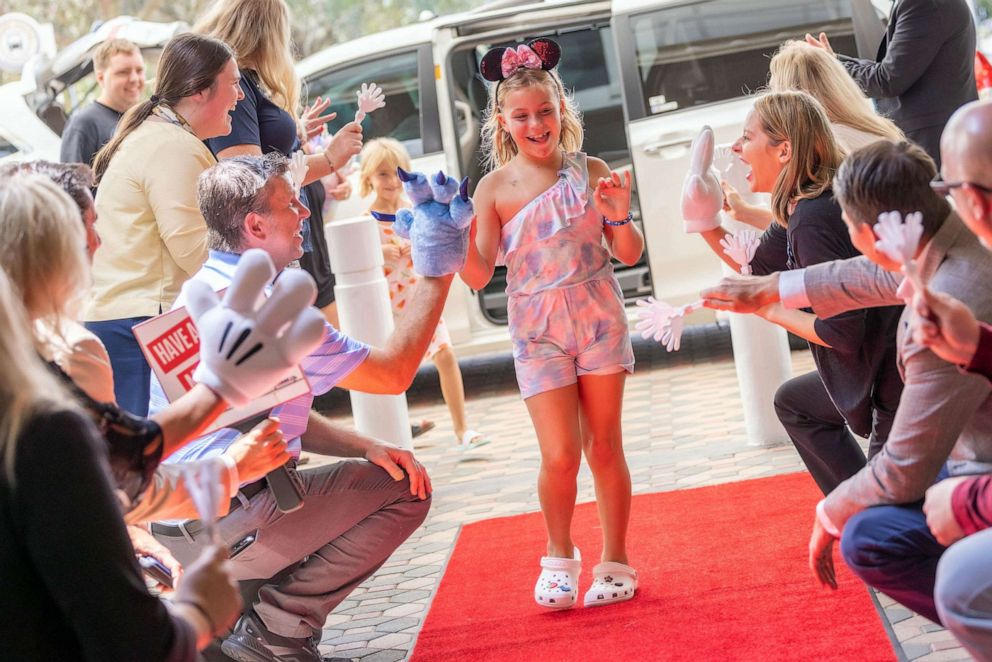 Since first partnering in 1980, Disney and Make-A-Wish have worked together in granting more than 150,000 wishes.
"As the number one wish granter for our organization, Disney is helping deliver joy when it's needed most," said Leslie Motter, Make-A-Wish America President & CEO.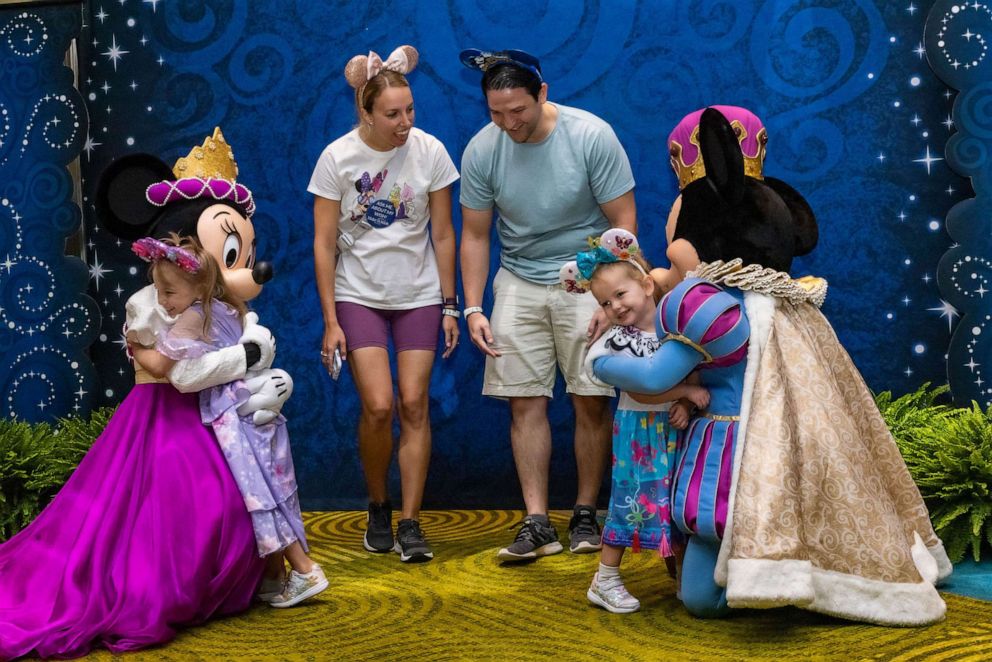 The night of royalty was highlighted by meet and greets with Disney favorites like Mulan, Pocahontas, and Olaf.
Families were surprised with Disney themed items including wands, dresses, and books. This week, families are enjoying several days at the theme parks, and a stay at Give Kids The World Village, an organization that assists in wish-granting efforts.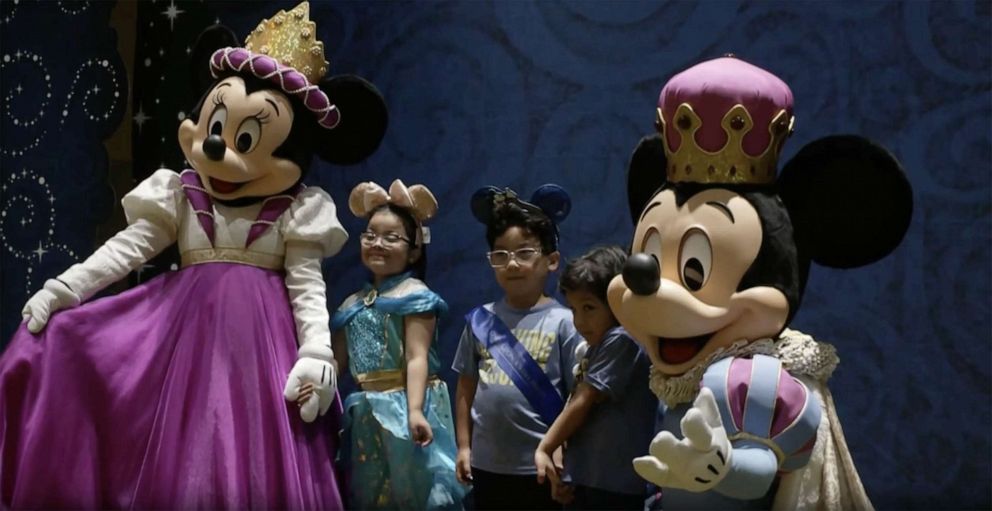 "It just exceeded my expectations completely. Honestly, all I can say is just thank you from the absolute bottom of my heart. I'm literally so grateful. This would have not happened without Make-A-Wish and Disney," Mikayla said after her performance.