This man went from gang member to teacher of the year
Darrion Cockrell credits his teachers with saving his life when he was a young gang member in St. Louis, Missouri.
This year, the 34-year-old elementary school physical education teacher who works in Crestwood, Missouri, was named Missouri's 2021 Teacher of the Year.
"I still can't believe it," Cockrell told "Good Morning America" of the honor, which has been bestowed on only 51 other people in the state of Missouri.
"Just having a job is something I'm so appreciative of, because growing up, people didn't have jobs," he said. "That's why when people see me, I'm always happy and laughing and smiling because I get a paycheck every two weeks and not only do I get to get a paycheck, but I get to get it by doing something that I actually, truly love."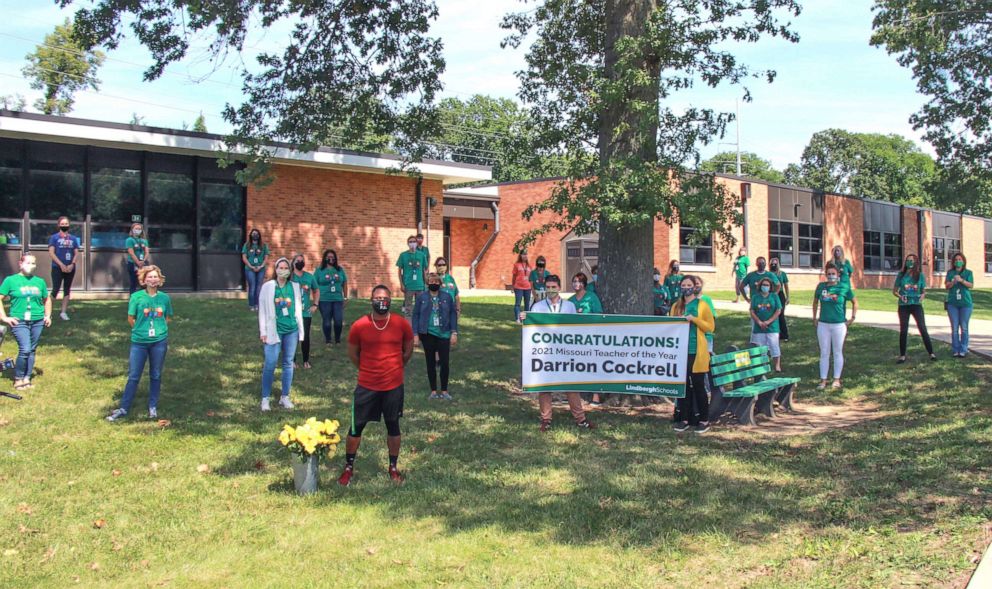 Cockrell had to overcome many obstacles to become a teacher at all.
He was raised as a young child by both his grandmother and a series of rotating foster parents after his father, a drug dealer, was murdered and his mother battled drug addiction, according to Cockrell.
One of the only things he enjoyed about going to school was his physical education class, but outside of school his life was very different, and at a young age, he joined a gang.
"We were just already in it because of our family," he said of the gang. "I didn't care about books. I had to go home and figure out what I was eating. I had to figure out if my lights were going to be on."
In middle school, after his grandmother again lost custody of him and his siblings, Cockrell was close to being transferred from a local foster center for boys to a boarding school for troubled youth, when his teachers stepped in.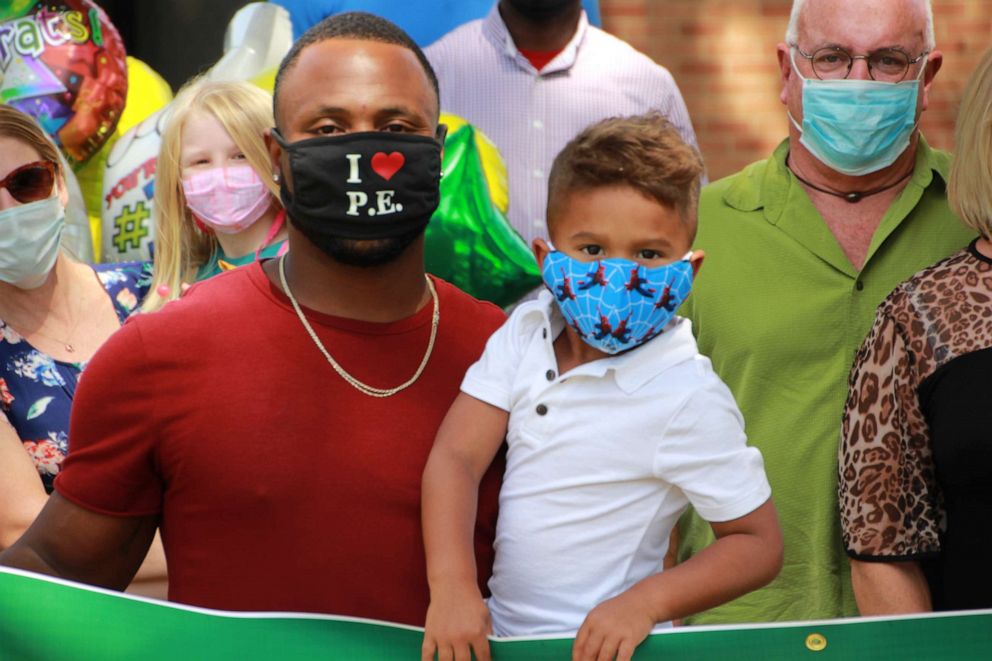 "My counselor and principal and a few teachers actually went to court and fought for me to stay," he said. "My middle school teacher picked me up every day [at the foster center] and drove me to school. She pretty much was my mom for six months."
At home in St. Louis, Cockrell began to shine on the football field. It was there that he met a family that would further change the course of his life.
As Cockrell was finishing seventh grade, his football coach and his wife took him into their home, where he lived through college.
"When I moved in with them, they just completely changed my life," Cockrell said. "They provided me with so many opportunities and resources."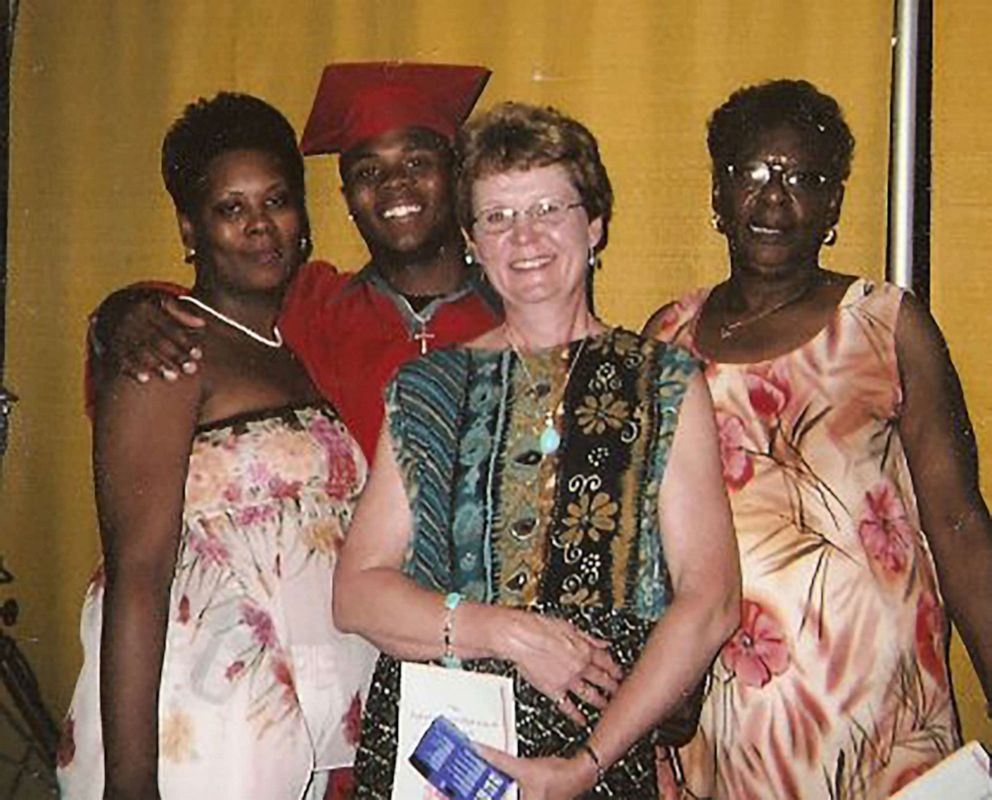 Cockrell went on to play football for two years in college and then earned a degree from the University of Missouri-St. Louis.
"I was just tired of just not having anything, tired of not having that support, not having that love and I was tired of seeing people ... dying and being robbed and killed and on drugs. I didn't want that to be a part of my life," Cockrell said of how he found motivation to change his path. "I was going to do anything and everything I could possible to make sure that I at least changed the trajectory of my life and then have the impact to do that for other people."
Nearly two years after graduating from college, Cockrell -- now married and the father of a 3-year-old son -- landed his first full-time teaching job at Crestwood Elementary, where he is in his sixth year of teaching physical education to students in kindergarten through fifth grade.
Known as "Mr. DC" to students and his fellow teachers, Cockrell has expanded physical education to the whole community. He started the Crest-Fit training program that provides after-school workouts for teachers and students' families and the Dads' Club Open Gym, a weekly event for local dads to play basketball.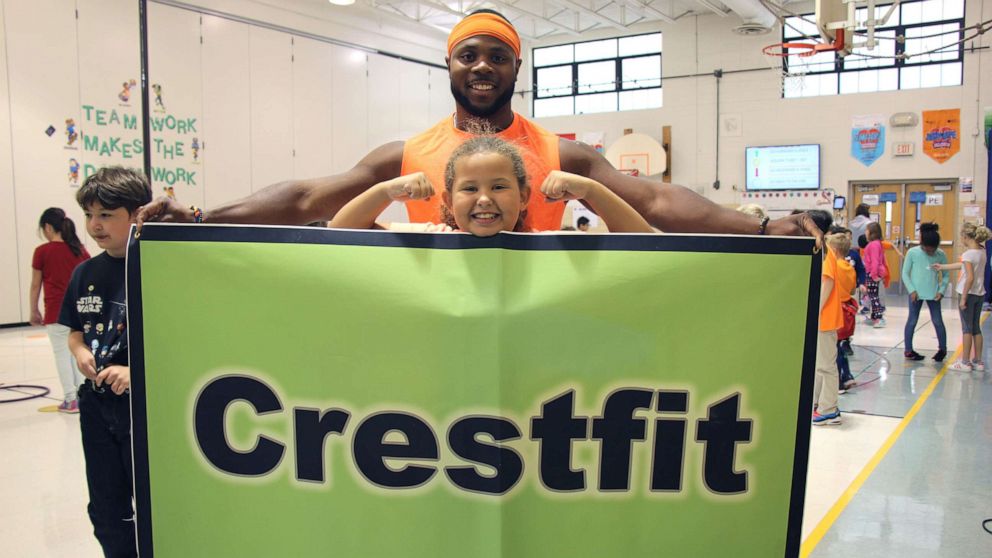 During the pandemic, Cockrell popped into teachers' online classes to check in with students and created "Motivational Monday" videos for his students and their families.
This spring, he received a 2020 National Box Tops for Education Twilight Award, presented by Chance the Rapper, as recognition for the impact he's made on students.
"I can relate to almost anything that they could be going through," Cockrell said of his students. "If you think about a trauma that could have happened to a kid, it probably happened to me."
"With my students, I want to get to the deeper issue and understand what's going on in their lives," he said. "I think the silver lining of the pandemic is it's shining a light on how important educators are, not only to students but to families."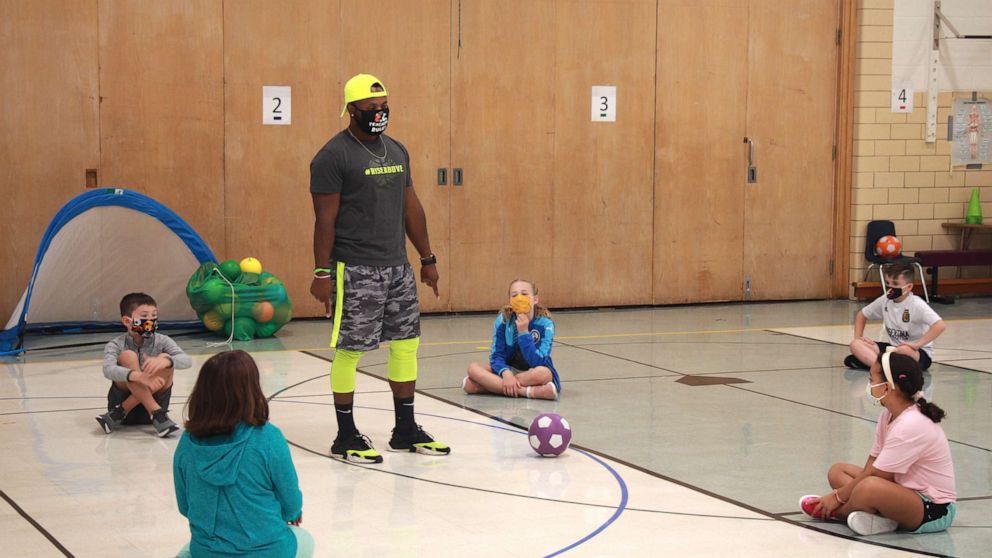 Dr. Charity Schluter, the principal of Crestwood Elementary, said she believes Cockrell's firsthand experience of knowing the impact teachers can have on students is one reason he's so talented at his job.
"Educators were able to influence him and to help him along his journey and now he is incredible at building relationships," she said. "I think the reason he's so effective is he is so genuine. He is real. And kids, especially elementary kids, are really good at differentiating between, 'Do you really care about me or are you just saying it?'"
Cockrell, the first male to win Missouri's top education award since 2015, said he is particularly happy to win the award for his work teaching physical education, the class he credits with keeping him in school as a kid.
"PE is just as important as social studies and science and math," he said. "As long as you understand those building blocks of fitness and health and taking care of yourself, then you can do anything you want in the world."